Three Reasons Why Military Backpacks Beat Civilian
Kevin Felts 04.04.18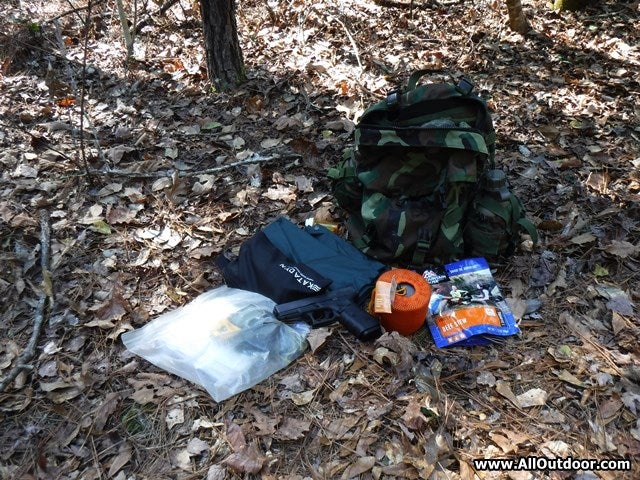 In another article we talked about four of my top rated military surplus backpacks. As was expected, someone posted a comment along the lines of, "Military surplus backpacks are not worth the money."
Having used various civilian backpacks, and numerous military surplus backpacks over the past 40+ years, I feel military gear wins out.
They may not lightest, or the best designed, but there are numerous reasons why military backpacks are better than civilian.
Webbing
One of the things I love about military surplus backpacks is the webbing, which a lot of civilian backpacks do not have. This allows someone to customize their pack as needed. Want a pouch on the pack? Just attach it to the webbing. Want a pack knife mounted to the pack? No problem. First aid kit? Easy.
Civilian backpacks usually lack external webbing and are made with a one size fits all mentality.  Everyone is supposed to carry a certain type of water bottle, carry their gear a certain way.
When I look at a civilian backpack, I think, "Can I do this or that with it?" For example, am I able to mount a first aid kit outside the pack. Or, can I attach canteens? Usually, but not always, the answer is no.
Then there are the number of civilian and surplus pouches designed for MOLLE webbing. A search returns thousands of results with all different sizes and price ranges.
Price
When it comes to price, very few backpacks compare to military surplus. If someone wants a decent civilian backpack, expect to spend a pretty penny. What does the consumer get for that pretty penny?  A rubber stamped backpack that is rarely customizable.
Prices on military backpacks are known to fluctuate. For example, the medium and large ALICE packs use to be dirt cheap. There were times with a large ALICE cost less than $30. Here we are in 2018 and the price of ALICE packs are sky high. As supplies dries up, prices go up.
Another example is the large MOLLE pack. They use to be expensive, but now cost as much as the ALICE packs once cost.
Durability
While civilian backpacks are designed to be lightweight with space age fabrics, a lot of them are not very durable. For example, some of the thru-hikers on YouTube talk about how their lightweight backpacks may last just a couple of years, or maybe just a year.
While the space age ultralight materials may be lighter, they do not seem to be as durable as something like 1,000 denier cordura.
My personal medium ALICE pack is around 26 years old, has been used for dozens of hiking and camping trips, and barely shows any signs of wear. The shoulder straps have been replaced a few times, and that is all that has gone wrong with the pack.
Final Thoughts
While civilian backpacks may be lighter and more comfortable than military, military surplus offers better durability, customization, and price.
From a personal point of view, I want a pack that can tossed in the back of a truck, strapped to a 4-wheeler, taken a boat trip, get muddy, dirty, wet, and come back for seconds. For the past 26 years, military surplus backpacks have proven themselves to be everything I need in a pack.