Reducing Stress at the Bug Out Location
Kevin Felts 07.26.18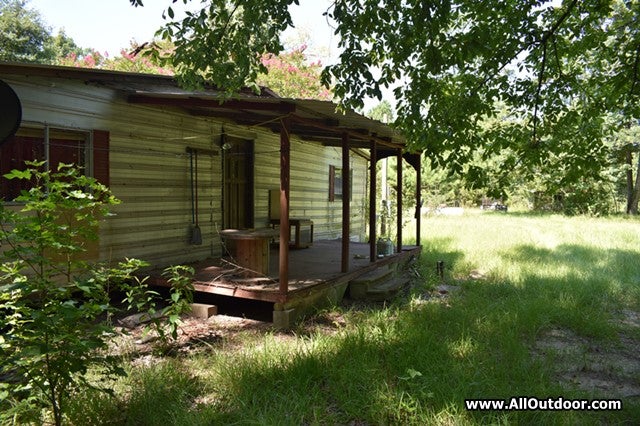 When the topic of a bug out location comes up, such as a remote cabin, preppers may look at the topic from a community point of view. We may think about cooking, blankets, pillows, cots, water filters, and things that everyone can share and use.
Rarely are individual kits talked about at the but out location.
Why consider an individual kit? Individual survival gear provides each person with a comfort zone.  Take blankets or pillows for example. Personalized pillow cases, or give the person (especially children) an opportunity to pick a blanket to be stored at the cabin.
Backpacks with individualized gear for each person, such as a knife, gloves, hat, and compass.
Sleeping Arrangements
Assigned cots, or assigned sleeping locations provides a degree of comfort. Each person knows where they will be sleeping, which can help lower stress.
There were times when my family and I went to the deer camp, and we had people sleeping on the couches, and floor with an air mattress. When we got up early in the morning to go hunting, we had to step around children who were sleeping on the floor in main room of the deer camp.
When the children started to get tired, I noticed their stress level went up when they asked where they were going to sleep. The air mattress was pulled out, aired up, a sheet put on it, then the children were given blankets and pillows,
As the children realized they were not going to be sleeping on a hard floor, their stress level went down and they felt much better about the situation. Making sure the children had their personal space provided them with a degree of comfort.
Individual Gear
Then there are the individual items that belong to each person. Something I liked to do was to make sure the children each had a flashlight, jacket or coat, hat, gloves and boots. When we arrived at the hunting camp, the kids seemed eager to get their stuff out, make sure their flashlights worked, put their cold weather gear on, then they went outside to build a fire.
Giving each person the opportunity to leave some of their personal items at the bug out location provides a sense of belonging.
Somewhere around 2006 or 2007, one weekend my daughter and I went to a fair. While we were at the fair I bought her a pink fairy style headdress. She left the headdress at the hunting camp, and it is still there a decade later.
Individual hunting vests that each child helped pick out. Maybe let them pick out a skinning knife that kept in each vest?
Consider providing each child with a backpack with something like a pocket compass, lifestraw water filter, rain poncho and other basic gear.
Emotional Stability in Stressful Times
What does stuff like blankets, cots, boots, jackets, flashlights, and a headdress have to do with prepping? The individual items allows a person to have a sense of belonging.
When the child walks into the cabin they see items which have memories associated with them. Such as the headdress, or flashlights that were used to help build a fire and roast hot dogs, or a backpack they took on a hiking trip.
All of this could plan an important role in reducing stress after a SHTF event and the family has to go to the bug out location.