Aimpoint ACRO P-1 Mounting Plate Unmasked
Dickson 08.02.18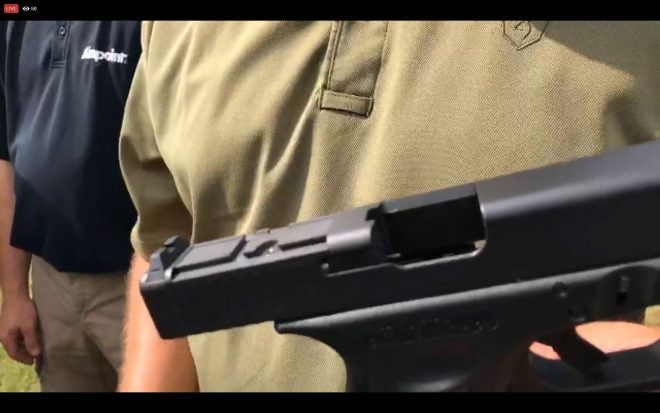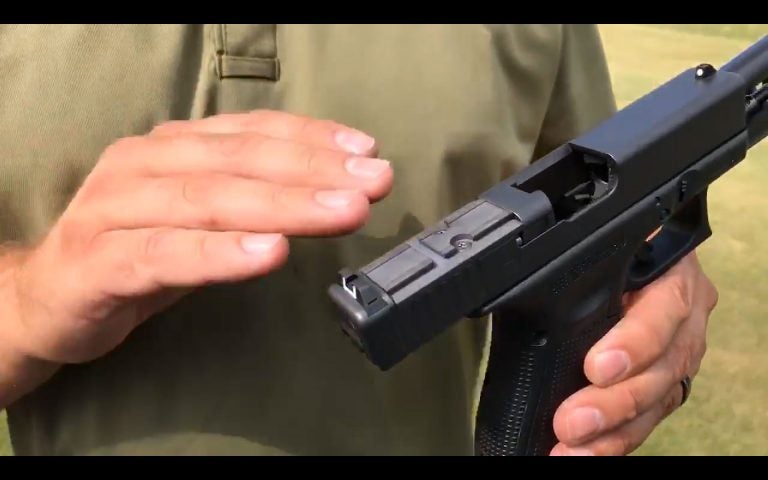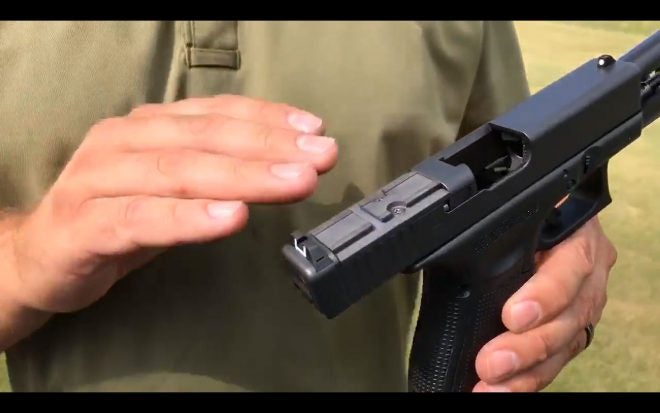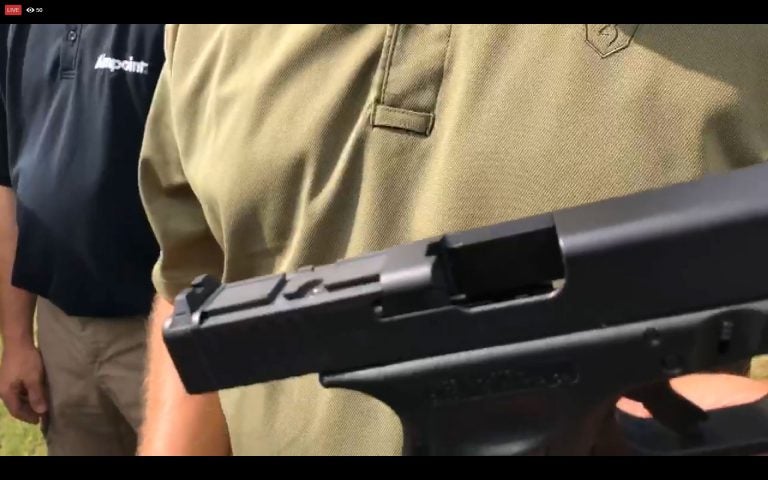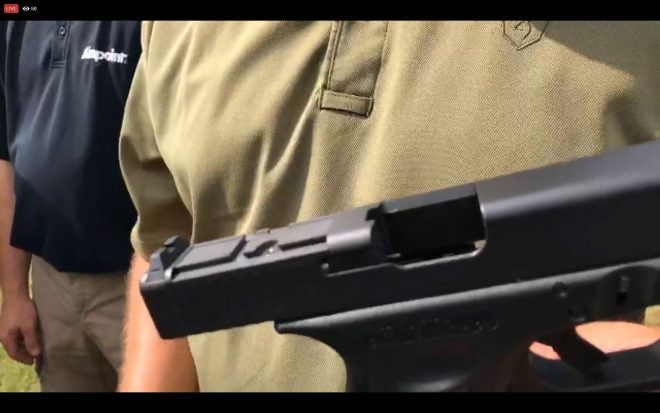 We were the first to show you the new Aimpoint ACRO P-1 red dots. Now we can see what the mounting plate looks like for Glock MOS during a Facebook live broadcast to promote the optic.
This mounting plate will be available for all popular platforms such as Glock MOS, Sig, FN 509 Tactical, etc. Picatinny plate/adapter will also be available for mounting on rifles, etc.
Once the plate is mounted on the pistol, the red dot mounts onto the plate via a flush-fit cross bolt that uses a T25 torx screw driver that is included in the box.
ACRO P-1 carries MSRP of $660 with an expected delivery for October 2018. There's no mention of price for this mounting plate or how many plates will be included in the box.