Compound Bow Review: Prime Logic + Video
Lucas Cooney 08.21.18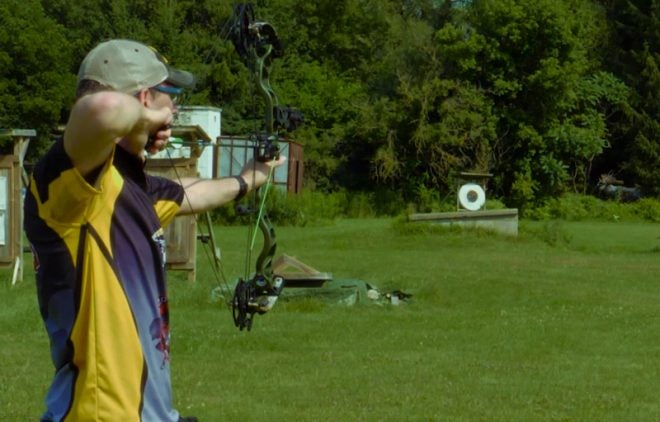 I have had a chance to spend the past few months shooting the Prime Logic for our sister site ArcheryTalk.com's 2018 Hunting Bow Project.
The Logic is the first Prime bow to feature a split limb design and it is the most compact hunting bow in the Prime lineup with a 31-inch axle-to-axle length. Other specs include a brace height of 7 inches, mass weight of 4.3 pounds, and IBO rated speed of 330 feet per second. The bow carries a retail price of $1,099. And for those not familiar with Prime bows, they all feature a unique parallel cam design with helps eliminate cam lean.
Like all Prime bows, the Logic comes with both limb stop and cable stop options in the box. My test bow came outfitted with limb stops and I've been using them this whole time. These stops provide a very firm back wall, but if you prefer a bit of give, the cable stops are a better option.
Fit and finish on the Prime Logic is excellent. I do find that the side plates on the grip are a little loose, but I'm sure they can be glued down without issue. That aside, this is easily my favorite looking hunting bow of the year. I absolutely love how the Ghost Green riser looks with the Optiade Subalpine limbs. I don't think I've ever seen a color combination I like better on a bow than this. Strings and cables are holding up great and Prime gets big bonus points for offering up free replacements every two years for as long as you own your bow.
Though Prime gave up a bit of speed with the Logic, the draw cycle is nice and smooth with just the slightest dip into the valley – not harsh in the least. My test bow is set up with a relatively short valley, though you can adjust that by moving the draw stops in and out until you find the setting that you prefer.
The generous 7-inch brace height means the arrow is off the string sooner than with a lot of speed bows and string shouldn't slap against bulky cold-weather hunting clothes when you shoot.
After the shot, I'm finding the Logic to be noticeably quieter than the Prime Centergy Hybrid I tested last year. I can't feel any vibration in my bow hand at all.
As for accuracy, the Prime Logic has been solid. Long range accuracy, for me at least, might be a notch below the Centergy Hybrid, but the bow holds quite well and I'm happy with my groups out to 50 yards and beyond.
I was able to get the Logic dialed in with a basic tune with little effort, but that is the case with every Prime bow I've tested. I've yet to get one that didn't tune fast and easy.
To test out the speed, I ran the Logic through the chronograph using a 350-grain Gold Tip Platinum Pierce arrow with the bow set at my 29.5-inch draw length and maxed out to 70 pounds. I saw an average speed of 315 feet per second, which is pretty close to where it should be considering my specs and the weight on the string. There are faster bows, but this bow packs plenty of punch for any animal I'd ever hunt.
If you are in the market for a compact and easy-to-shoot bow, the Prime Logic is worth checking out at your local dealer.