Springfield Armory wants your business… and they're willing to give you free goodies to get it. And through the end of 2018, the SA "All XD Gear Up" means you can get 3 extra magazines and a range bag for FREE if you buy a new Springfield Armory XD, XD Mod.2, XD-S, XD-S Mod.2, XD(M), or XD-E pistol.
And if you want even more great stuff, you can upgrade your gear-up by paying $99 on top of the price of your new pistol. For that, you get a Surefire 6PX tactical light, a Kershaw XD-branded folding knife, and a Kershaw Springfield Armory-branded carabiner.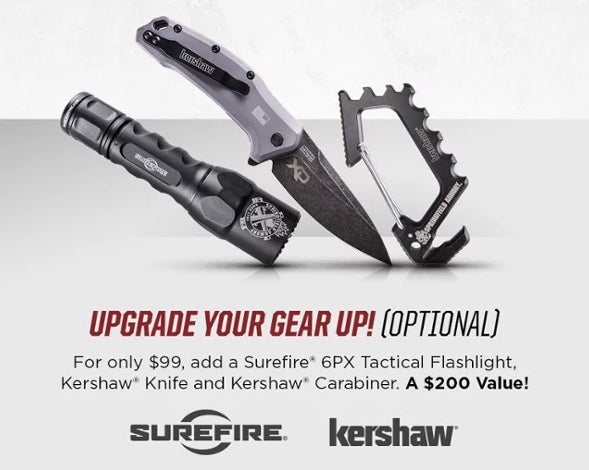 To redeem the deal, go here and grab the redemption form — or enter your gun's serial number and purchase date and complete the steps online. If you choose the upgrade option, this is when you will pay the extra $99.
I can tell you from experience that the XD-S Mod.2 9mm is a sweet little carry piece.
Interested? Click here to find a retailer of SA firearms.
Gotta love free stuff.