Austrian Army, the Bundesheer, adopts Steyr SSG M1 precision rifle
Dickson 11.24.18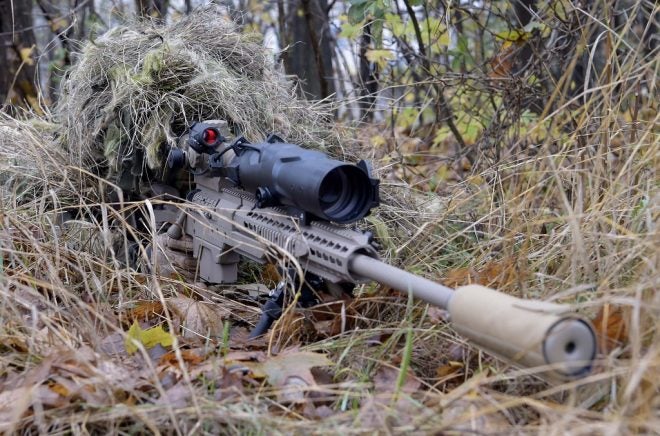 Today the Austrian Army, the Bundesheer, officially adopts the Steyr SSG M1 multi-caliber precision rifle that was announced earlier this year.
The rifle will be chambered in .338 Lapua Magnum which is accurate beyond 1200m (the longest recorded kill with a .338 Lapua was at a range of 2,475m / 2,707yds). For optics, it will be equipped with Austrian made Kahles K624i 6-24x56mm long range scope with an Aimpoint T1 mounted at 45 degree on the forend. It will also be equipped with suppressor made by Finnish company Ase-Utra.
The SSG M1 is an update to the original SSG 08 first announced in 2008 with inputs from the Austrian counter-terrorism unit EKO Cobra. As an owner of an SSG 08, I'm glad that the design has been improved to meet today's mission requirements.
The Austrian army contract requests for 120 systems worth approximately €1.6 million.