CZ 457 Bolt-Action Rimfire Rifle Officially Unveiled
Dickson 12.10.18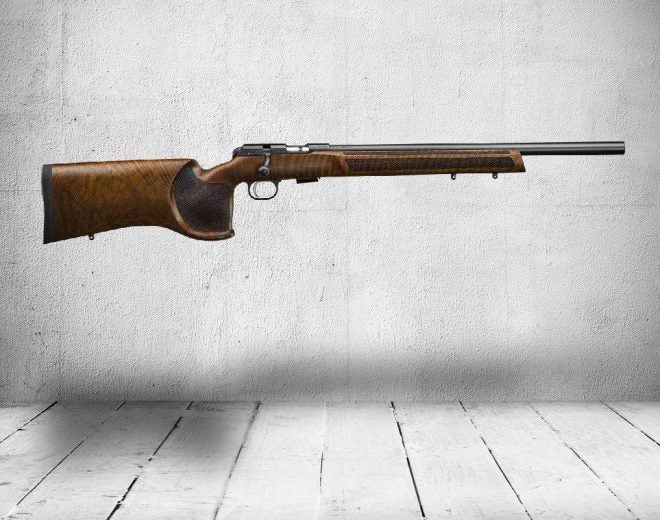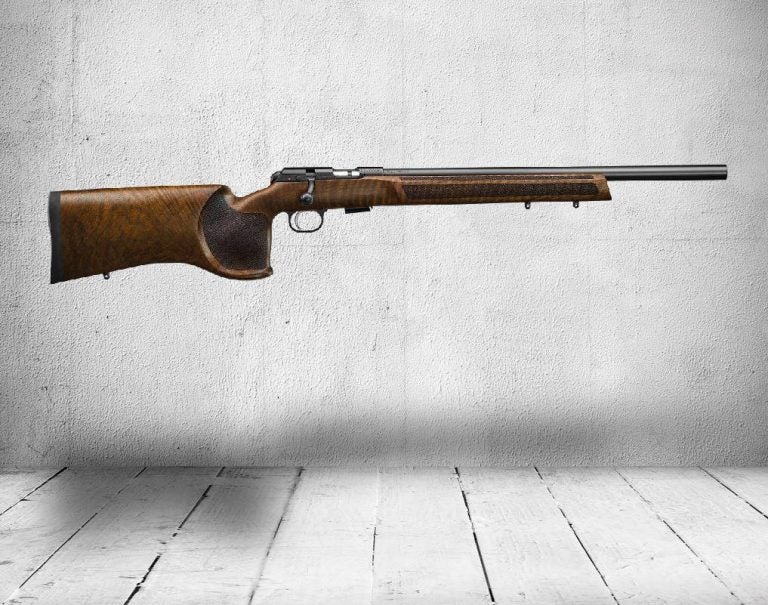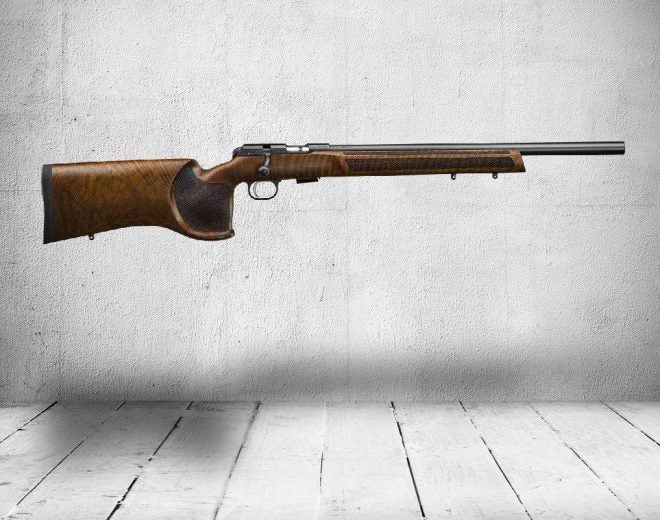 Follow up to our coverage last year with the CZ 457 prototype from Czech Republic. Today CZ have officially announced the CZ 457 rifle on their official CZ Facebook page.
It supercedes the older CZ 455 rifle by offering an adjustable trigger 8-15n pull, 12n reset and 0.5-5mm travel, short 60 degree bolt throw and factory bedding for improved support & accuracy. It will be chambered in .22LR, .22WMR & .17HMR.
As shown above it is the CZ 457 MTR. And here is a scanned copy of their upcoming 2019 brochure showing other 457 variants.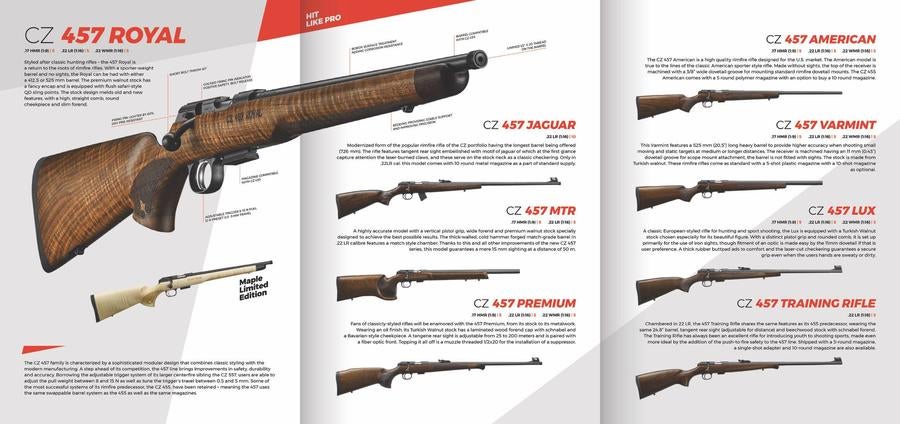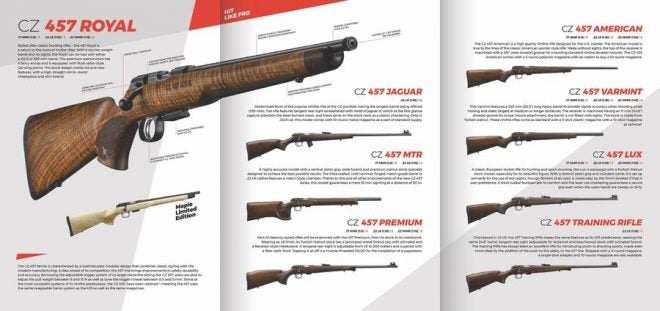 There is no price or ETA on this rifle but there will be more information coming up shortly.