(SHOT Show 2019) Meprolight MicroRDS for Glock MOS pistols
Dickson 01.27.19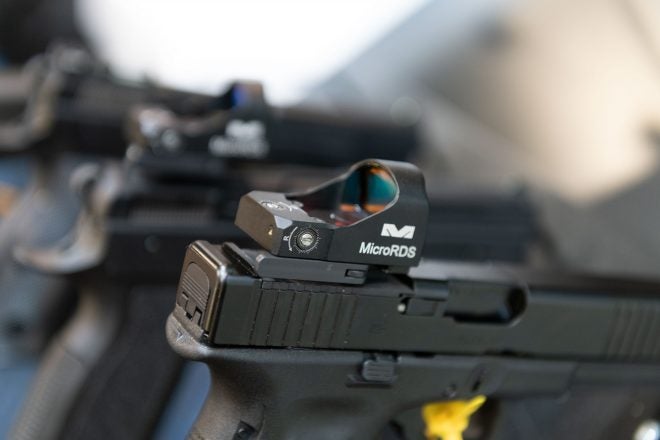 Last year, Meprolight introduced their MicroRDS package which consists of a set of tritium night sights, with a red dot sight (3 MOA) mounted on top via patent-pending quick-detach mount that requires zero modification to the pistol slide that is not pre-cut for optics (ala Optic Ready). Applications include Glock, Sig P226/P320, CZ 75 and S&W M&P.
Following that, they offered an adapter only package that instead of the red dot sight, it comes with a universal mounting plate that allows you to mount any popular red dot optic of your choice, while still offers the quick-detach feature should your optic fails whether from physical damage or running out of battery.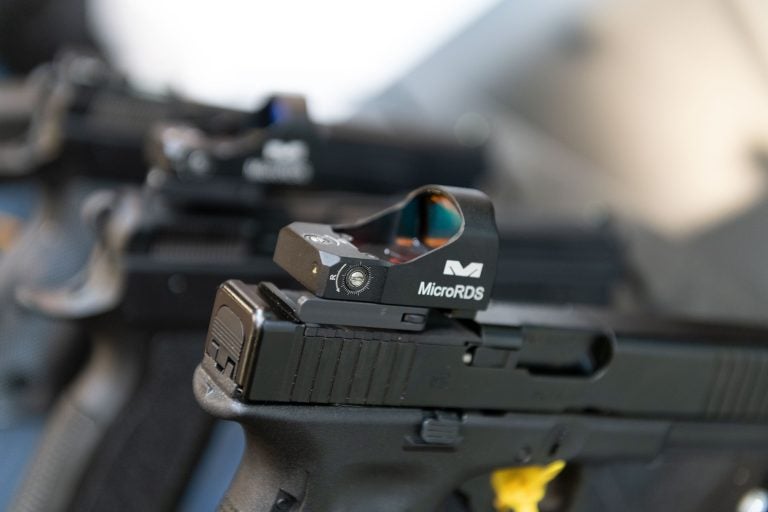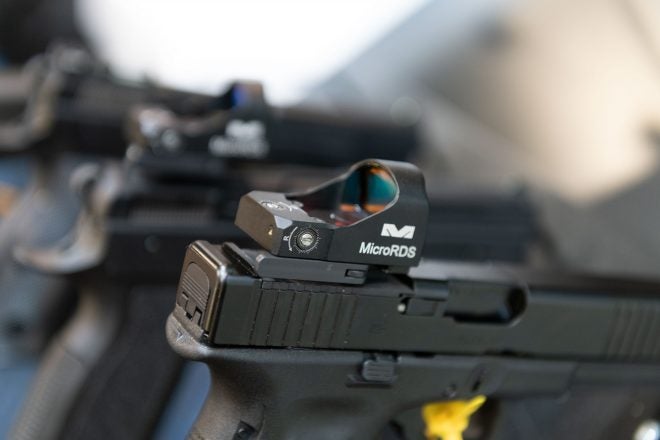 Due to popular demand, they now offer the MicroRDS package designed specifically for Glock MOS pistols. It comes with a optic plate that has a rail for their MicroRDS with quick-detach mount. The optic sits closer to the bore axis while still offering quick-detach capability. It will not interfere with the iron sights.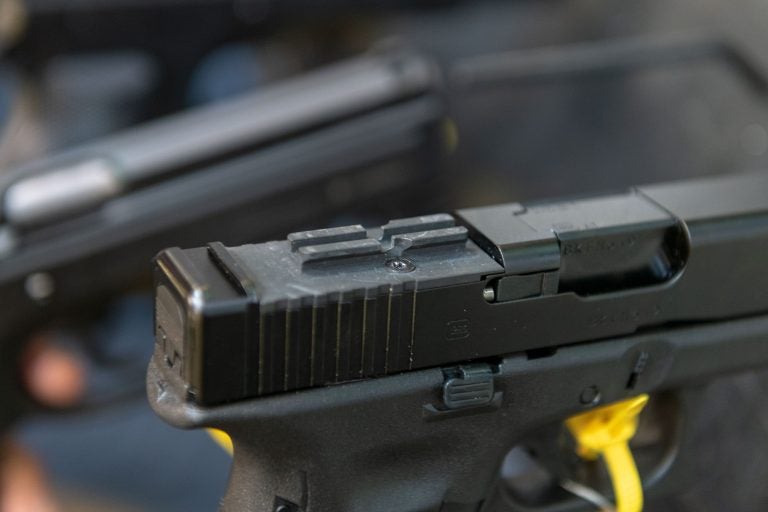 Meprolight USA is the exclusive US distributor for Meprolight products from Israel. North Sylva is the Canadian distributor along with Red Rock for Europe.
Meprolight MicroRDS for Glock MOS pistols will be available soon and we're still waiting for pricing.