Top 5 New Turkey Products for Tagging a Tremendous Tom
Adam Scepaniak 03.26.19

When it comes to hunting turkeys we all want it to be a slam dunk hunt and sometimes the turkey products you use can help more than you think. While many of us rely on our ol' trusty turkey call, blind, and shotgun. It can be beneficial to try new turkey products, new tactics, and being more adaptive with the times. To ensure you are as best prepared for the 2019 spring season as possible, we will present to you (in no specific order or rank) five of the best new products you might want to entertain adding to your hunting bag of tricks.
TOP 5 NEW TURKEY PRODUCTS – PRIMOS DOUBLE Bull surroundview 360 blind
The Primos Double Bull Surroundview 360 Blind is a mouthful for a name, but it is everything a hunter could be looking for in a ground blind. It is the first blind of its kind to actually give the hunter 360° of views in their hunting spot. The one-way see-through walls give the hunter a complete perspective of their hunting situation while still maintaining concealment from turkeys and other game from the outside.
The Blind Without A Blind Spot™ ensures that you do not miss any opportunities on your peripheral and do not have to go back to your buddies with another I got busted! story of how you scared an ol' longbeard away. This ground blind edges on the expensive side at a retail price of $499, but anecdotally it has already claimed the hunting industry's number one spot as the best blind on the market. If your time-tested blind is looking more raggedy than reliable then the Primos Double Bull Surroundview 360 Blind is worth your consideration.
TOP 5 NEW TURKEY PRODUCTS – Savage arms 220/212 turkey
One of the most popular firearms for deer hunting that has flipped a stagnant niche market on its head is the Savage Arms 220 (20 Gauge) and 212 (12 Gauge) bolt-action shotguns. When most firearm manufacturers would not touch the idea of a bolt-action shotgun with a 10 foot pole Savage Arms grabbed it by its haunches and made it a #1 seller! The nearly unrivaled accuracy of the bolt-action shotgun was adoringly received by hunters who could never use a rifle (based on where they may have lived and local laws). Now turkey hunters can similarly rejoice because Savage Arms is making the 220/212 Turkey for the 1st time with the same spooky accuracy.

This new offering for 2019 is also the first smooth-bore version Savage Arms has made in the Model 212/220 bolt-action shotgun. Other features worth appreciating are the extended choke tubes, full rail for optics, detachable box magazine, and adjustable/removable cheek weld and buttpad pieces for a more custom fit. The 220 Turkey 20 Gauge hits home at $695 while the 212 Turkey 12 Gauge punches in a hair higher at $779.
TOP 5 NEW TURKEY PRODUCTS – federal premium heavyweight tss
The way that the ammunition industry is continually outpacing itself is like a double-edged sword for hunters. The quality and range of shotgun shells for turkey hunting keeps eclipsing itself year after year gifting us with more effective and lethal ammo. Simultaneously, we feel the need to always try the latest and greatest even if our current hoard of shells are perfectly fine; that grass is greener mentality continually nipping us in the bud.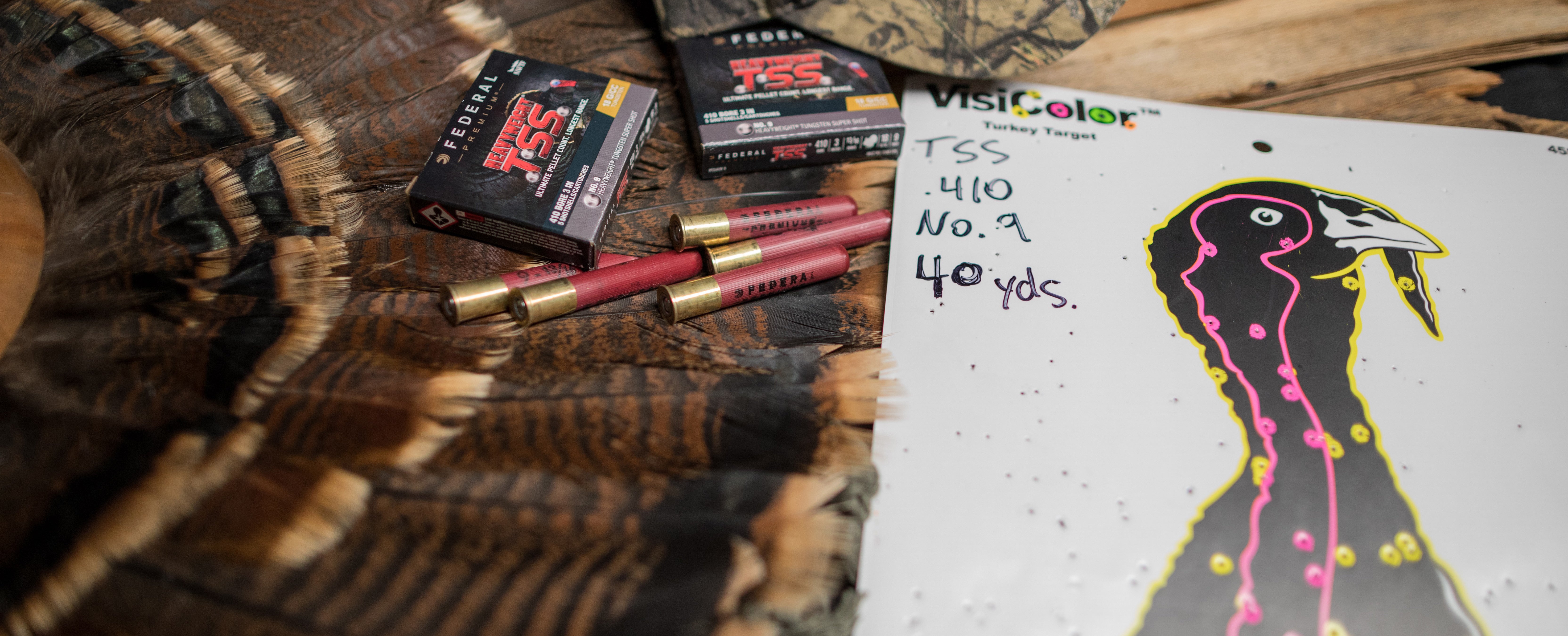 Federal Premium is a front-runner for upping the ante on ammunition on a yearly basis and they continue that trend with their Heavyweight TSS (Tungsten Super Shot) shells in .410 Gauge, 20 Gauge, and 12 Gauge loads for turkey hunting. The TSS payload is a proprietary tungsten-alloy that is 22% more dense than standard tungsten and 56% more dense than traditional lead. When that devastating frag-grenade of a payload is expertly guided by Federal's FLITECONTROL FLEX wad turkeys have something to seriously being concerned about. The pricing varies from $31.95 – $63.95 for a box of 5 shells in varying shot sizes of #7 through #10.
TOP 5 NEW TURKEY PRODUCTS – montana decoy company wiley tom decoy
Aside from tying up a live turkey to a tree to draw in some gobblers (PLEASE do not do that – highly illegal), the Montana Decoy Company may have the next best thing. Their new Wiley Tom decoy brings realism to new levels with HD imagery of actual wild turkeys. It also has special inserts to allow for you to add real turkey feathers to the fan. This added personal touch of authenticity to your avian trickery plus the view-thru window for reaping makes it a knockout punch decoy. At an MSRP price of $89.99 it is affordable and versatile to how you want to hunt.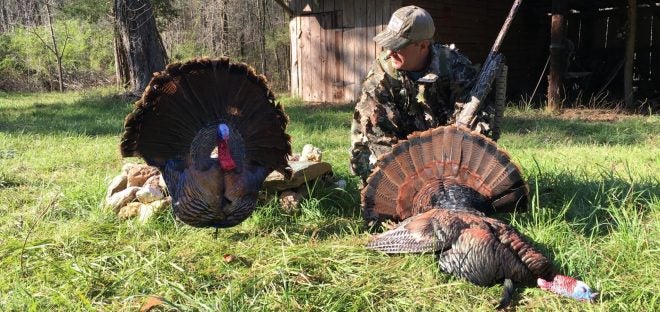 TOP 5 NEW TURKEY PRODUCTS – zink wicked series pot call
When it comes to hunting calls for any type of game, including turkeys, it is difficult to find a more tenured and quality product than Zink Calls. More specifically, their Wicked Series Pot Calls are some of the most feature-integrated and quality sounding you can buy. They are weather-proof so they will not warp on you in wet weather, they have a striker conditioner built in, and boast a secondary sweet spot on the back of the pot call for close-range, softer calling. When you need to phone in a turkey to fill your tag it is hard to beat this hand-tuned pot call for $79.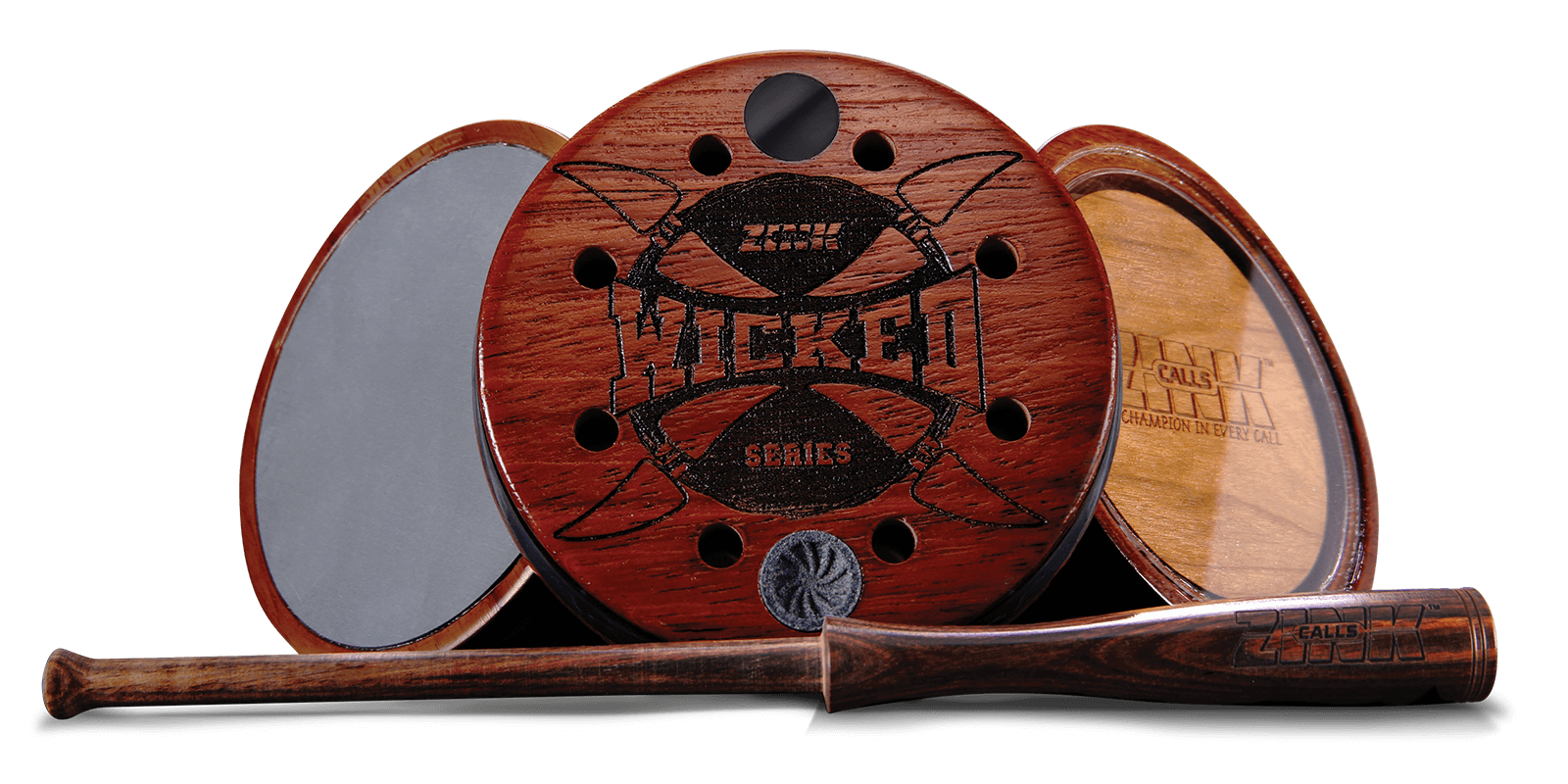 With so many turkey products that are new hitting the market every year it is a daunting task to read up on all of them and decide what is worth your hard-earned cash and what is definitely not. When I head out into the woods in pursuit of a butterball turkey I always bring with a blind, shotgun, ammo, decoy, and a call as a bare minimum (often a pocket full of Snickers bars, too). So with our "Top 5 New Turkey Products for Tagging a Tremendous Tom" we suggested one in each category.
After checking out our list, what do you think? Do you disagree with any of the products we suggested? Have you already had some first-hand experience with any of them that you would be willing to share? Let us know your thoughts in the Comments below! We always appreciate your feedback.