Dunstan Chestnut Tree Update Late April 2019
Russ Chastain 05.02.19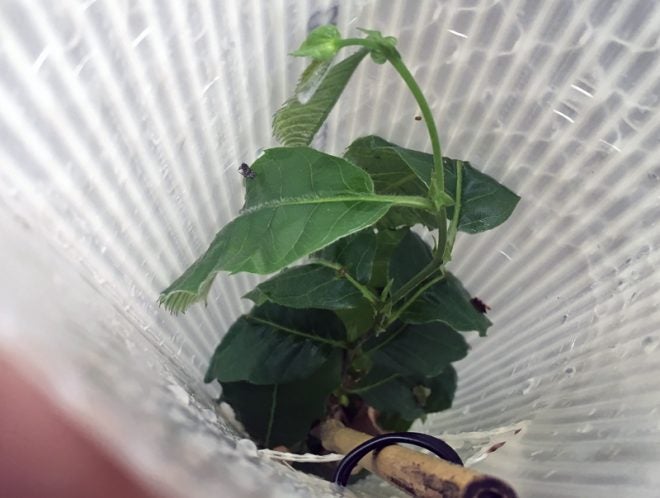 If you have been following my posts for a while, you already know I planted four Dunstan chestnut trees on my hunting property in fall of 2018, and I posted an update in March of this year. At that time, I could detect new growth on only two of the trees.
The trees came from Chestnut Hill Outdoors, and are a blight-resistant chestnut tree. They say the real draw for us deer hunters is that deer prefer these chestnuts over acorns 100 to 1! I decided to give them a try and let you readers learn with me as we watch the trees develop over time. I've planted them near a traditional food plot which has a permanent deer stand, but which usually underperforms as far as deer sightings. My hope is to draw more deer to the area using these trees.
While hunting turkeys on the property about a month after my March update, I found that all four trees are doing great!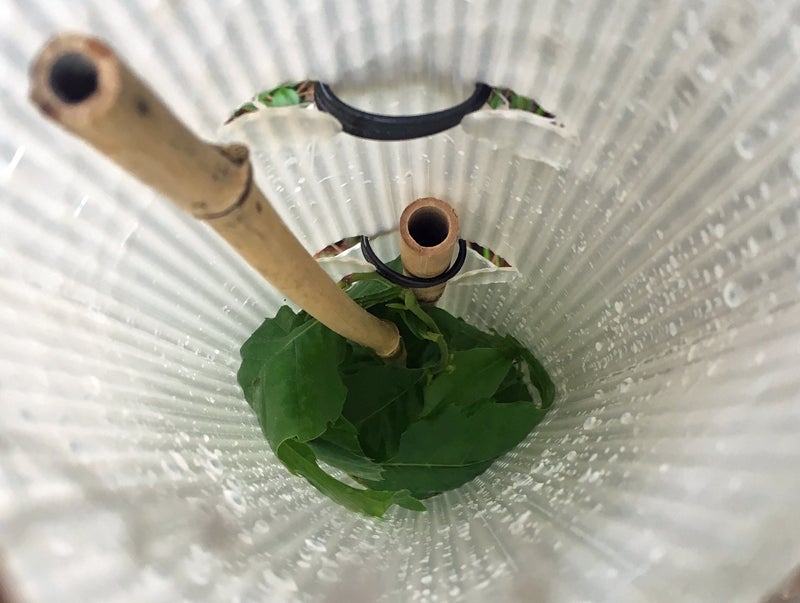 Tree 1 was showing impressive growth, and will hopefully be taller than the grow tube when I see it next.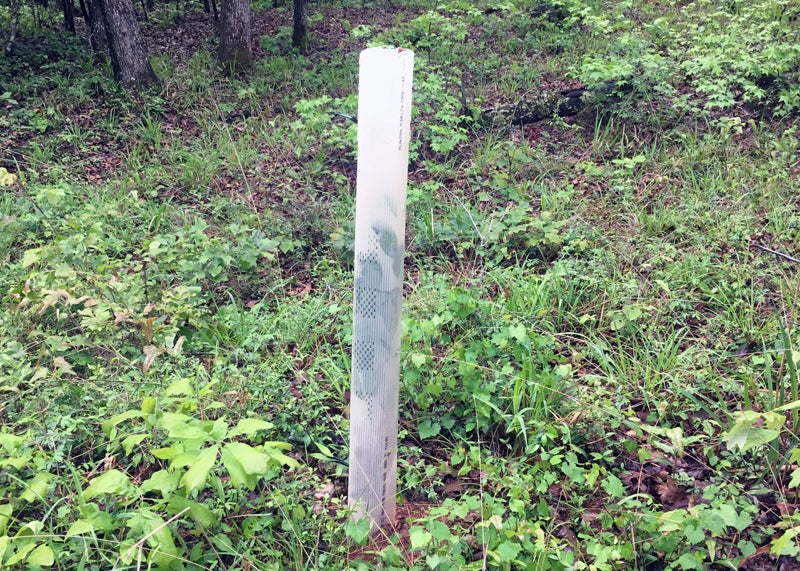 This is what tree 2 looks like inside its protective grow tube. The tube is recommended by Chestnut Hill and it helps ensure the tree will get a good foothold before its foliage and trunk are exposed.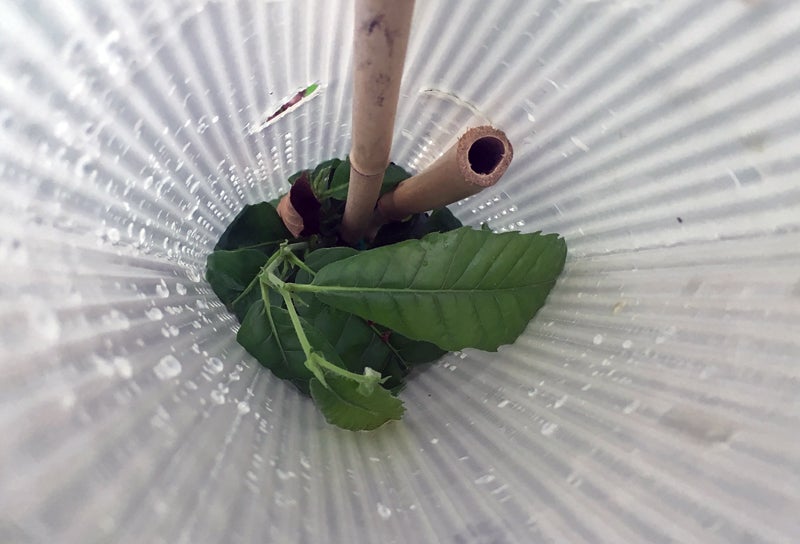 Tree number 2 is really encouraging. I was concerned about it and tree 4 when I couldn't detect new growth four weeks earlier.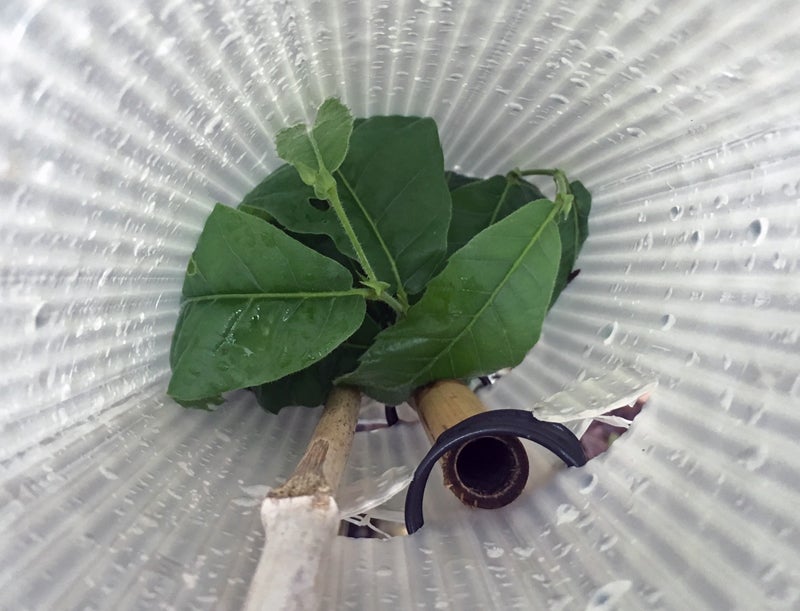 In March, tree 3 only had a tiny bit of new growth. Now, I can't even see the tip of the trunk where the new stuff was sprouting forth then.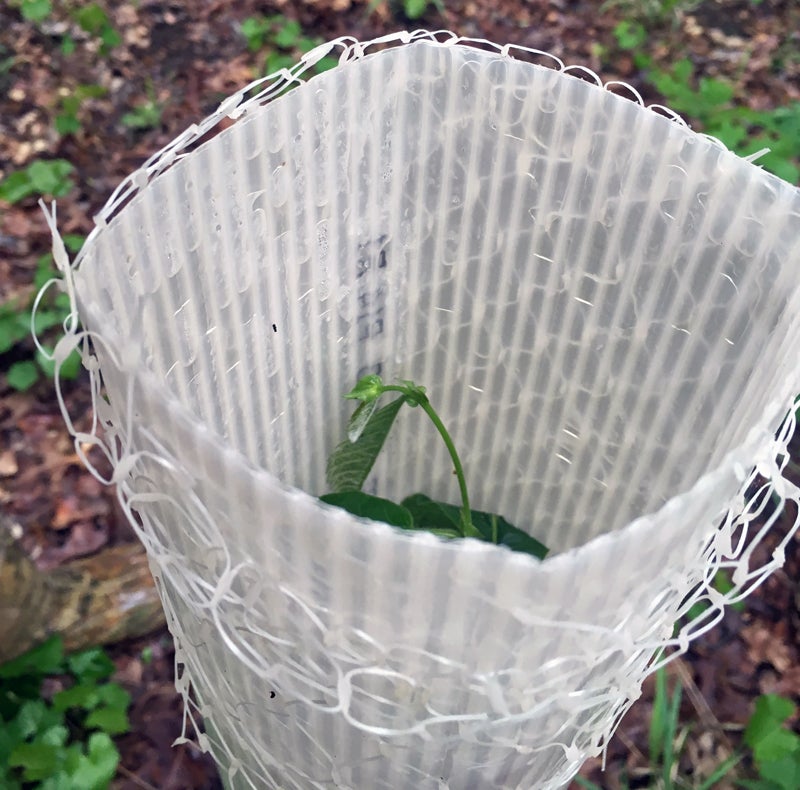 Tree 4 was the most worrisome last time; this time it's the tallest of the bunch!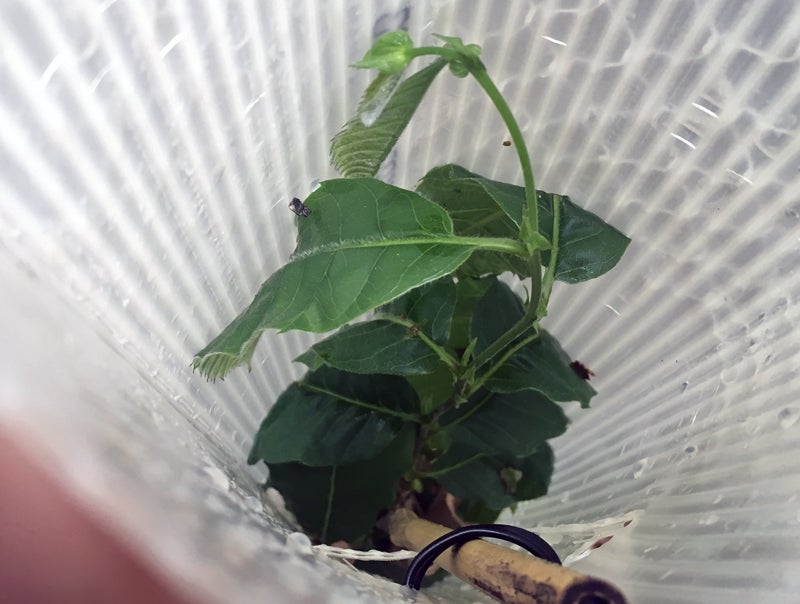 I'm pleased with all of the trees, but I'm especially impressed with tree 4.
Here's hoping that the next time I see these trees — probably not until August — they will all be considerably taller than their grow tubes and have sturdier trunks to support that growth. Either way, you can count on me to let you know what I find at that time. Meanwhile, thanks for joining me in this learning experience.
If you'd like to plant some of these trees on your hunting land, check with your local Wal-Mart or Rural King and ask if they carry Dunstan Chestnut trees.