If You Don't Know Who Beka Garris is, You Should
Russ Chastain 06.10.19

I don't recall the first time I saw one of Beka Garris's posts cross my Facebook feed, but it got my attention. Maybe because the bikini top helped slow my scroll, but I'm certain what really caught my eye was the reality and grit she captured in the photos of herself bowfishing and showing off her kills — mud, blood, and all. Like any "public figure," she cultivates a certain image, but it seems clear that Beka's online persona and her "real-life self" both have real grit.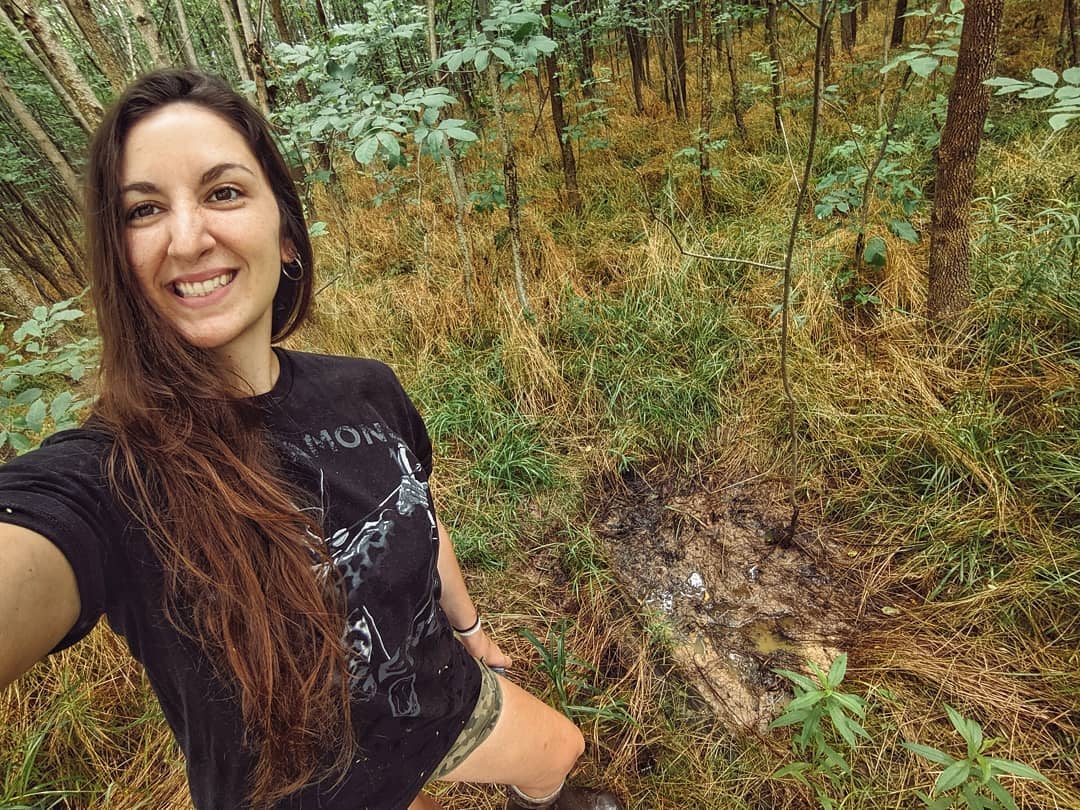 Beka hunts and bowfishes on her own without guides and proudly displays her quarry when she gets a kill. She also promotes a "Don't apologize for hunting" message which I fully support.
Most recently her fans were entertained by her posts during spring turkey season, when she carried her baby girl along with her on almost every hunt. This is what caught the eye of someone who wrote a lengthy and ad-filled piece for the Daily Mail, focusing on the fact that she takes young Isabella with her into the woods. Here's what Beka posted about the article:
Well, that escalated quickly. This article published on The Daily Mail this morning is actually a great neutral article…

Posted by Beka Garris on Monday, June 3, 2019
The article, which makes a point of calling her Rebekah Stephens instead of using her more well-known moniker, isn't all that bad… but the title and subtitle were clearly devised as anti-hunting clickbait.
One particularly cute photo shows little Isabella teething on the tail of a turkey decoy.
I think she's doing great stuff, don't you?  She certainly doesn't deserve to be slammed for starting her daughter young. And as you can see, little Isabella really loves being out there with her mom.