EXCLUSIVE PREVIEW: Meprolight MicroRDS Kit for the IWI Masada 9mm Pistol
Dickson 07.25.19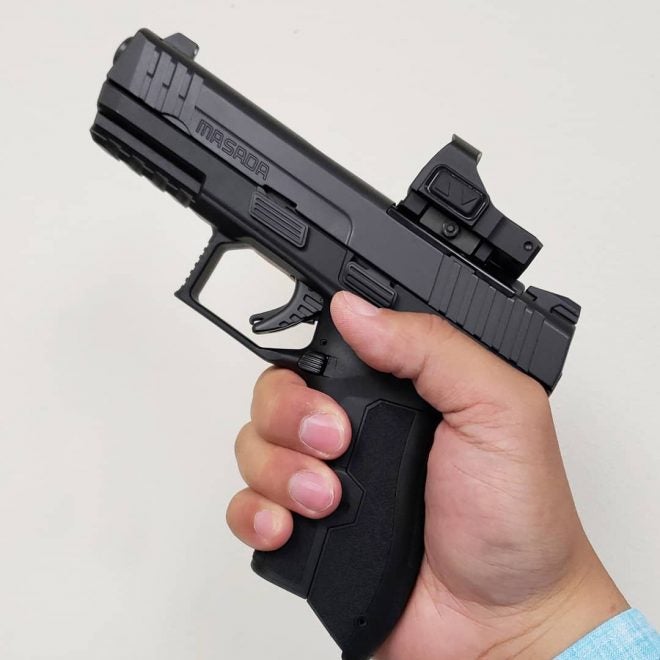 The Meprolight MicroRDS Kit comes with an optic plate that mounts onto Masada's optic-ready slide with a rail on top. The red dot features a patent-pending quick-detach mount that can slide on and off the rail with the lever on the right.
If the red dot sight is low on battery, damaged, or has rain/snow on the objective lens, it can be removed and iron sights can be used without any obstruction to the sight picture.
The MicroRDS red dot features a 3 MOA size dot with 10 brightness settings. It also automatically shuts down after 8.5 hours without movement. It uses the common CR2032 size battery and the compartment is at the top of the sight, which means the battery can easily be changed without the need to re-zero the sight.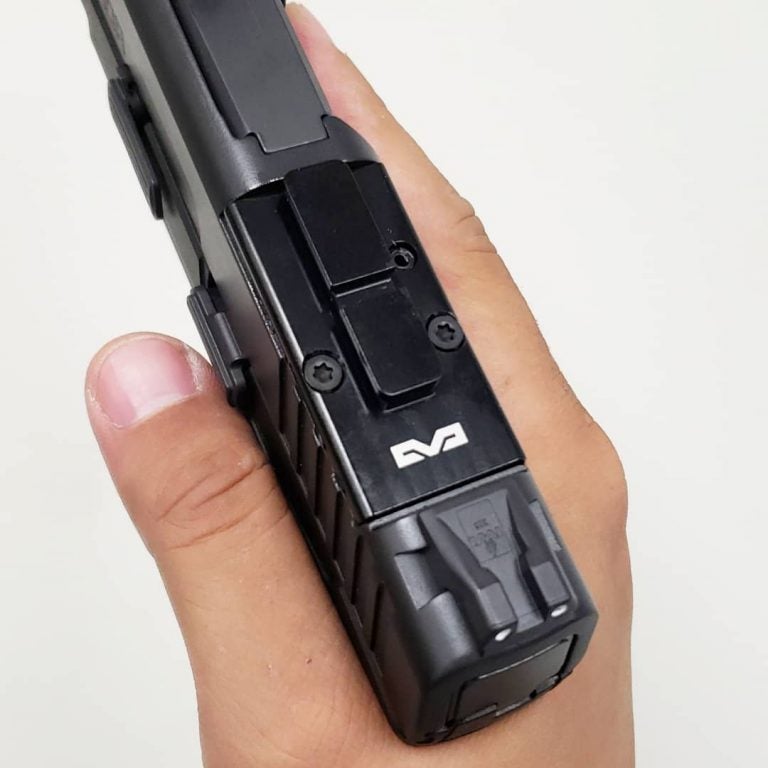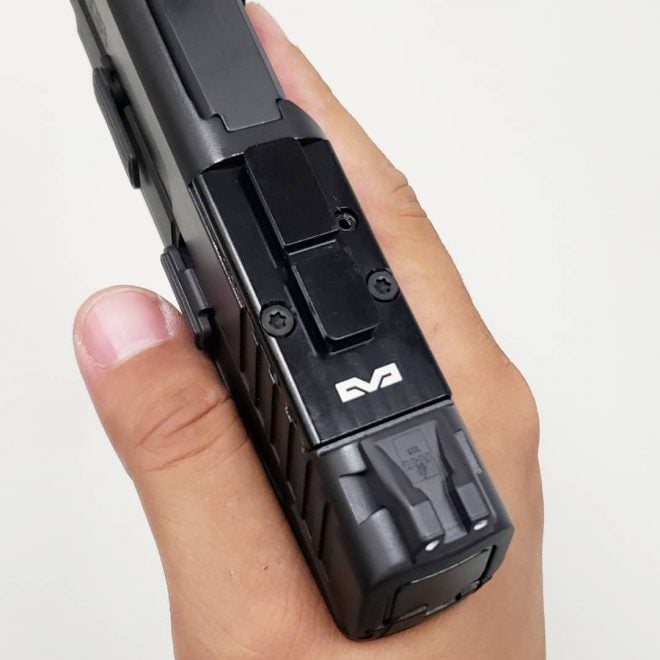 The optic plate is included as part of the kit; backup iron sights are not included.
It will ship to dealers in about 4 weeks with an estimated MSRP of around $400-450. There will be a model available for the Glock MOS pistols.