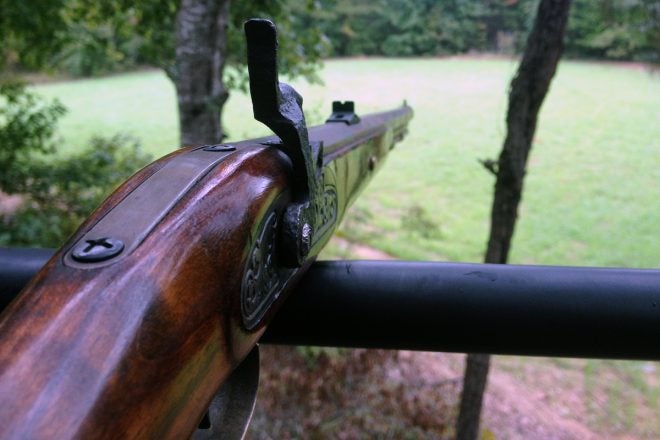 As I sit here in the October deer woods, I can't help but think of my heritage. My hunting heritage, mostly.
It's muzzleloader season. A few words on that:
Once upon a time, I loved and carried an old-fashioned sidelock muzzleloader. When inlines took over the muzzleloading scene, I resisted. "Let's relish the challenge," and all that.
Then one day I changed my mind, and for more than a decade my muzzleloader of choice was a Savage 10MLII. It's so modern, it can even shoot smokeless powder. And it wears an ugly-but-functional Zeiss scope, which I bought from a friend.
Beginnings
I started hunting with my father, and the earliest deer hunts I can recall are muzzleloader hunts. Little skinny me, shivering away while no deer posed before me or even pranced by. I don't know why, but I couldn't get enough.
Evolution
For many years, my father's muzzleloader was an 1873 Springfield rifle, which he had converted by swapping the barrel and hammer with those of a kit he'd bought from Dixie Gun Works. He made a "temporary" rear sight for it by cutting down a hunk of angle iron and filing in a crude notch.
With that gun, with that sight, he hunted for decades and took a good many deer.
When he'd bought the Springfield, it had been dirt cheap. Then one day he found that it was worth a few hundred bucks, and he decided not to drag it around the woods anymore.
Sometime in the 1990s, Dad bought a junk muzzleloader that had wandered into a friend's gun shop. Its barrel was horribly rusted, the hammer was pitted, and the sights were almost rusted away. The stock was charred where someone had (poorly) attempted to tiger-stripe it by burning it, probably with a blowtorch.
But it had a chrome-lined bore. That meant the rifling was perfectly fine.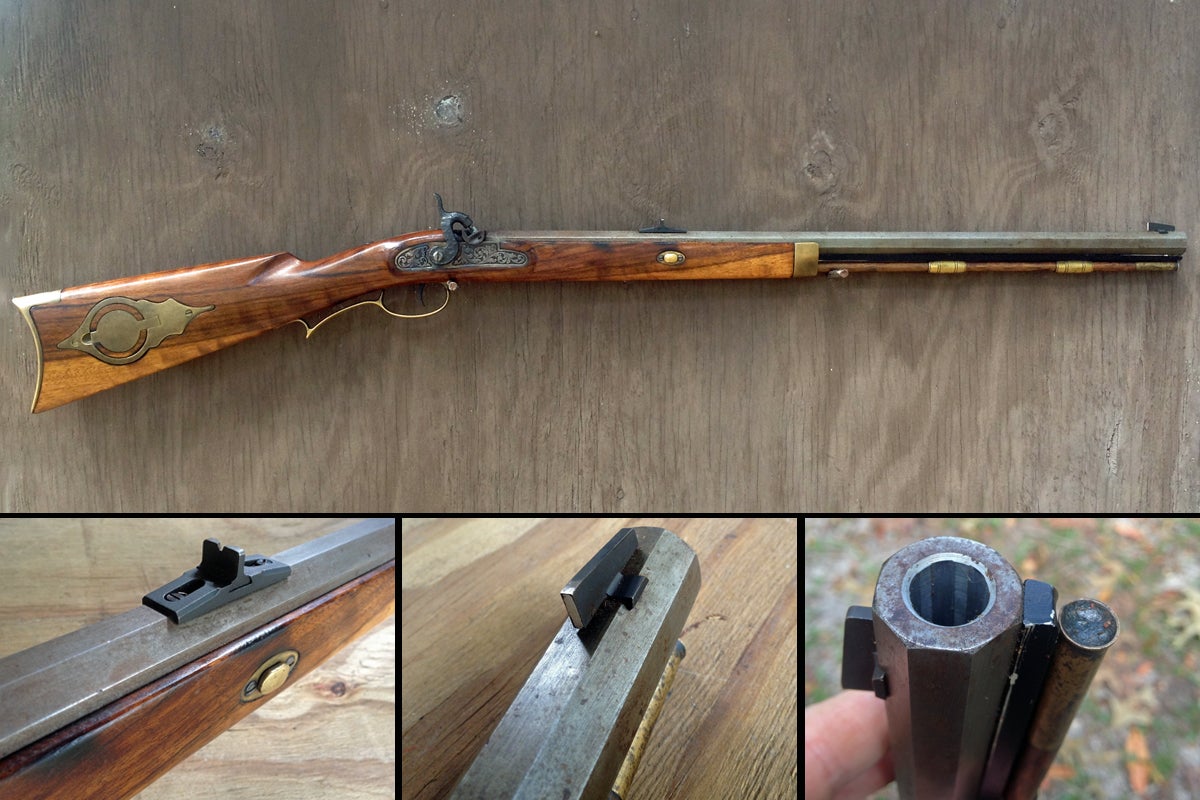 Dad eagerly attacked the project. He hand-filed(!) the flats of the octagon barrel until he'd removed the rust pits. He did such a fine job that it appears to be factory work. To proof the barrel after it had lost so much steel, he stoked it with a double charge of black powder, rammed two patched balls down the barrel on top of the powder, lassoed the gun to an old tire, and hid behind a large oak tree as he pulled the trigger with a string.
When the gun refused to explode under the stress of his proof charge, he grinned and continued his work. He found some iron sights that would work, and mounted them. He gave the barrel a vintage-look cold blue finish. He carefully sanded the stock to re-create its original, pre-char, sleek lines, and gave it a gorgeous hand-applied finish.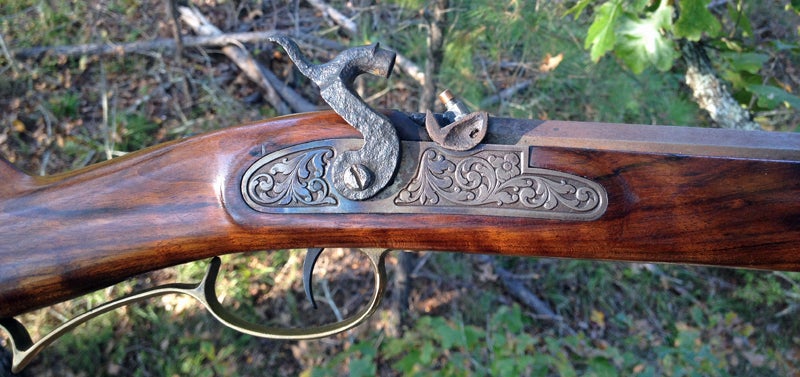 The engraved and case-hardened lock plate was amazingly untouched by rust, but the hammer was pitted and rough. After getting rid of the scaly rust and stopping its progress, Dad left the hammer as it was — as a witness to show what the gun had once been.
Dad named the gun Phoenix, because it had surely risen from the ashes.
To the Woods We Go
Then, we went hunting. And on the first morning of a muzzleloader hunt that first year of Phoenix, I shot a buck. It ran over to Dad and stood before him. As he aimed and tightened up on Phoenix's trigger, my buck fell over dead.
But that afternoon, Dad shot his own buck. With Phoenix.
We called it our double-header day: December 12, 1992. No father and son ever had a better day of hunting.
Loss
Dad passed away in 2008. Phoenix came to live with me. Every now and then, I'd drag her out of the safe and pet her. I'd think of my father's strong hands ably and lovingly coaxing greatness from a piece of junk, using the crudest of tools. I'd think about how much he loved that accomplishment. And I'd think about one glorious December day.
And then I'd put it back again.
The Here and Now
As I write this, I'm into my eighth deer season without Dad. Without my best true friend and favorite hunting buddy.
And I'm sitting here with Dad's cap & ball revolver on my hip, in case I need a follow-up shot. It's in Dad's holster, strapped on by Dad's holster belt. Hanging from a strap around my neck are the Nikon binoculars Dad bought for himself with gift money when he retired in 1996.
In my pocket are Dad's old speed-loaders, so I can reload if I get lucky enough to take a shot. And I really hope I do.
And across my knees lies Phoenix. Rusty-hammered, fixed-iron-sights, percussion-ignition Phoenix.
Have I come full circle, muzzleloader-wise? Heck, I don't know. That seems doubtful. All I'm really sure of is that, here and now in these Georgia woods, I feel a little closer to my old friend and confidant.
And right now, that's enough.
Note: It was another four years before I finally took a deer with Phoenix. You can read about that here.