[SHOT Show 2020] New Slickers for Your Gun & Scope plus Ammo Wallet
Russ Chastain 02.05.20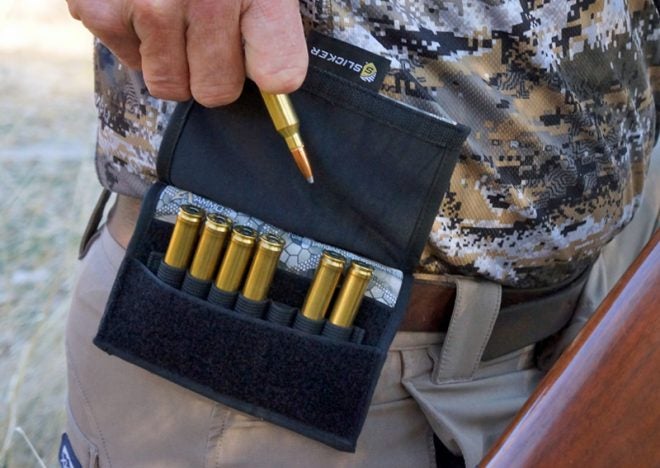 While checking out the latest and greatest at the 2020 SHOT Show, I always try to walk all the aisles in search of cool stuff that's not "on my list." so when I passed the Alpine Innovations booth, I paused to check it out.
Gun Slicker
Four years ago, I told y'all about the Gun Slicker. It's a light weatherproof cover for rifles, which will protect your long gun from the elements but makes it fairly easy to run your gun when the time comes. Since then, the Gun Slicker has been improved, and now you can uncover the muzzle and expose the scope with much less movement than the old model allowed for.
You can slip the cover off of your scope to one side and pop the cover off the muzzle to get your rifle ready for action in short order. The Gun Slicker weighs only 5 ounces, includes an attached stuff sack with carabiner, and fits rifles and shotguns from 38 to 56 inches in length.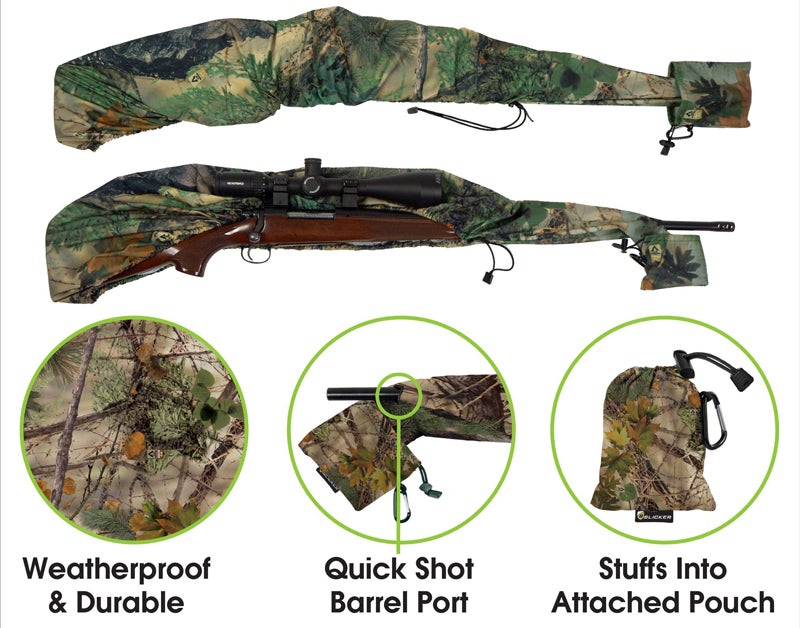 The Gun Slicker sells on their website for $24.99 plus shipping, and I found it on Amazon for $26.99 shipped.
Scope Slicker NX2
The Scope Slicker is another cool and thoughtful product from Alpine Innovations. It's a weatherproof scope cover that doesn't get lost, because it remains attached to the scope mount.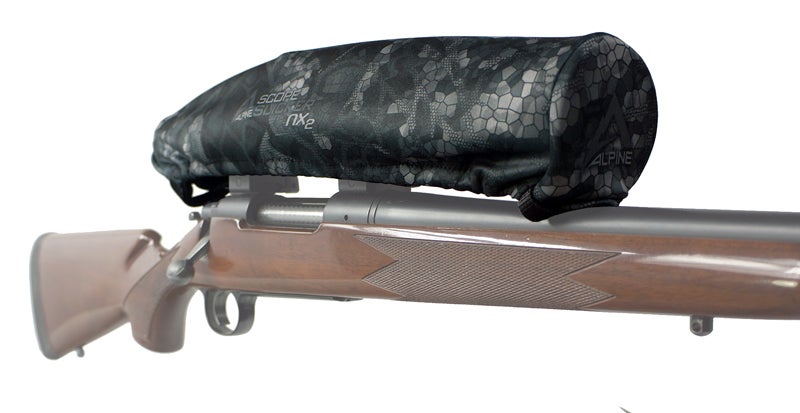 Like the Gun Slicker, Scope Slicker has been improved over time. Their website lists the Scope Slicker DX ($16.99) and the Scope Slicker NX ($24.99), but they've just introduced the Scope Slicker NX2 and I didn't see it listed yet.
Like the NX, the NX2 is made of neoprene, but the NX2 is four times thicker, at 2mm rather than 0.5mm. They've also contoured the fit and added a rigid insert for protecting the objective lens. There's a microfiber cloth sewn in at the eyepiece end, and it even has a finger pocket so you can quickly clear your scope lens of fog or smudges.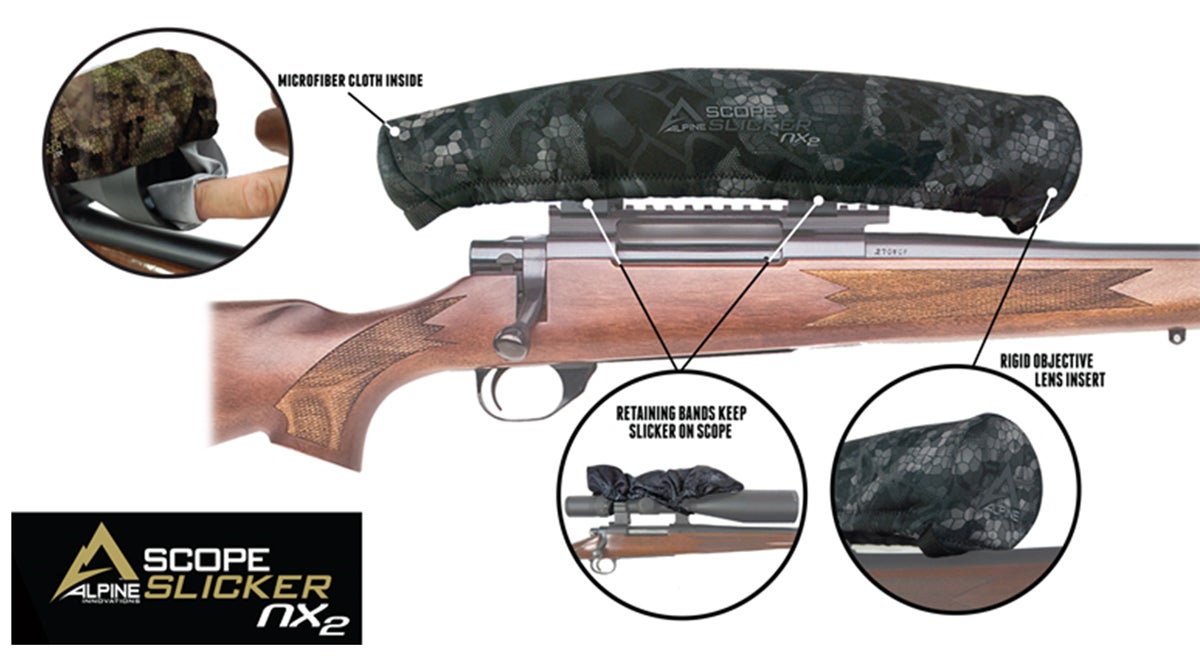 The NX2's hem has elastic, which they say "allows it to stretch and fit a wider range of scopes."
MSRP on the Scope Slicker NX2 will be $29.99 and is slated to be available this fall in a number of Vanish Camo patterns.
Ammo Wallet
Another new item is the Ammo Wallet, a neoprene ammo carrier designed to attach to a belt, rifle sling, or any other strap. It uses hook-and-loop (velcro), so it can be mounted without having to unbuckle a belt or strap. When in use, your cartridges are well-protected from the elements.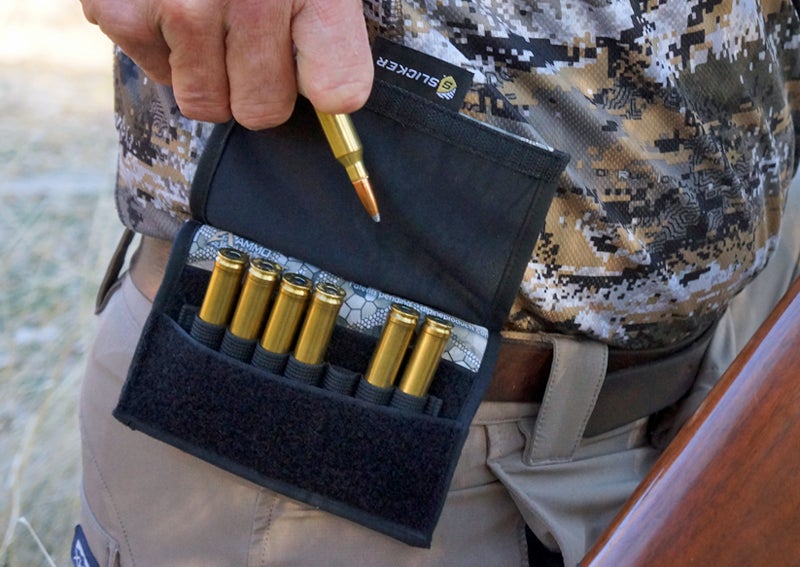 Available in two sizes (223-243, 10-round and 270-338, 7-round), Ammo Wallet will retail for $21.99 in various Vanish Camo patterns.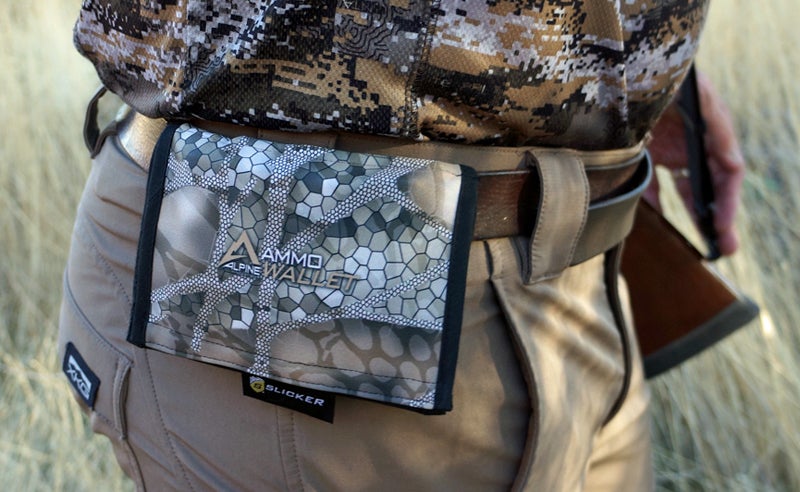 Alpine Innovates
I like how this company takes simple ideas and makes them better. For example: Scope covers are simple, but one covers the whole scope, stays in place when you uncover the scope, protects the objective lens from sticks while you're hiking, and even includes a microfiber lens cleaning cloth that you can't lose. Given Alpine's history, we will probably continue see more and better products from them.