New Orleans Mayor's COVID-19 Order Allows Ban on Sale and Transportation of Firearms
Russ Chastain 03.17.20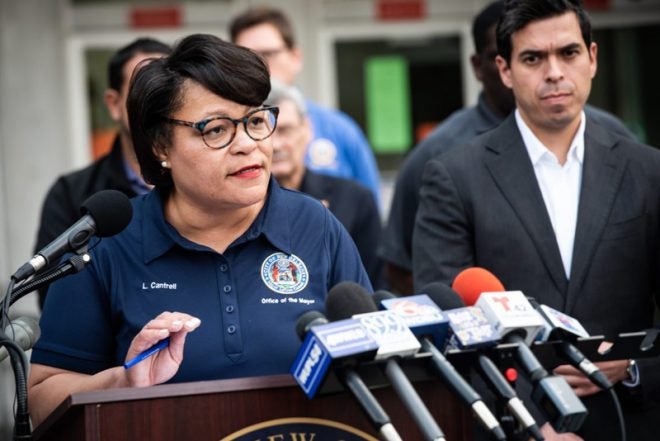 Proving that New Orleans government learned nothing about liberty after its widespread theft of citizens' firearms in the wake of hurricane Katrina, mayor LaToya Cantrell (D) signed a COVID-19 coronavirus emergency proclamation last week allowing her to ban the sale and transportation of firearms.
The "Mayoral Proclamation of a State of Emergency" is dated March 11, 2020, and can be viewed by clicking here.
It grants the "Emergency Authority" (herself, her office, and the superintendents of police and fire) control over just about everything, including private property, which it says it may "commandeer or utilize" "if it finds this necessary."
It also notes that it is empowered "to suspend or limit the sale, dispensing, or transporting of alcoholic beverages, firearms, explosives, and combustibles."
Unsatisfied with that, the mayor signed another order yesterday, further restricting citizens' rights. The latest "Mayoral Proclamation to Promulgate Emergency Orders During the State of Emergency" can be viewed at this link. In summary, it states that
All businesses, colleges, and universities should scale down operations
All public and private gatherings shall be cancelled or prohibited
All bars, health clubs (gyms), indoor malls, liver performance venues, and reception facilities "shall cease operations"
All restaurants are limited to take-out and delivery only
Katrina's Hard Lessons
After the widespread illegal confiscation of firearms after hurricane Katrina (detailed in "The Great New Orleans Gun Grab"), the Second Amendment Foundation (SAF) sued — and they are ready to do it again, according to a statement by SAF executive vice president Alan Gottlieb quoted here.
Following Hurricane Katrina, we sued the city when then-Mayor Ray Nagin's administration began confiscating firearms from law-abiding citizens for no good reason. The federal court order the city to cease confiscations.

We sued New Orleans then, and we'll do it again. The presence of a nasty disease does not suspend any part of the Bill of Rights, no matter what some municipal, state or even federal politician may think. While we certainly recognize the seriousness of this virus and its ability to spread rapidly, treating COVID-19 and taking steps to prevent it from infecting more people has nothing at all to do with the exercise of the right to keep and bear arms under the Second Amendment.
Gottlieb also said that "People legally licensed to carry should not have their right to do so suddenly curtailed because some politician panicked. We didn't allow it before, and we're not going to allow it now."
Only yesterday, we reported on an Illinois governor who granted herself similar powers by executive order. This is certainly an alarming trend.