Spring 2020 Dunstan Chestnut Food Plot Tree Update
Russ Chastain 05.15.20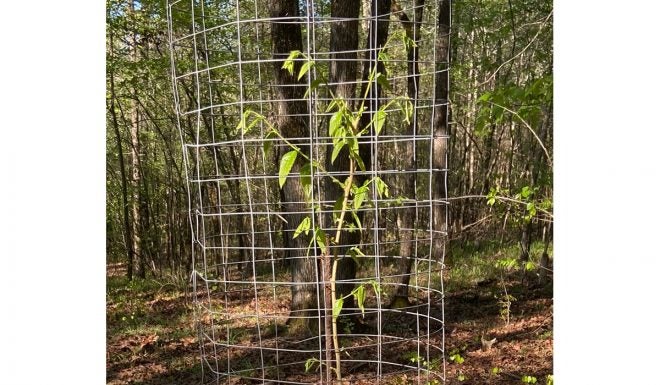 I've been working for about a year and a half to establish some Dunstan chestnut trees near one of my deer food plots. After planting 4 little ones in the fall of 2018, they were doing great in spring 2019. But that summer was terribly dry, and they did quite poorly. Two of the trees died, and the other two weren't looking good.
Last October, I replaced the dead trees with some larger ones and posted an update. When I was at the property last month, I was able to check up on the trees. Here's what I found.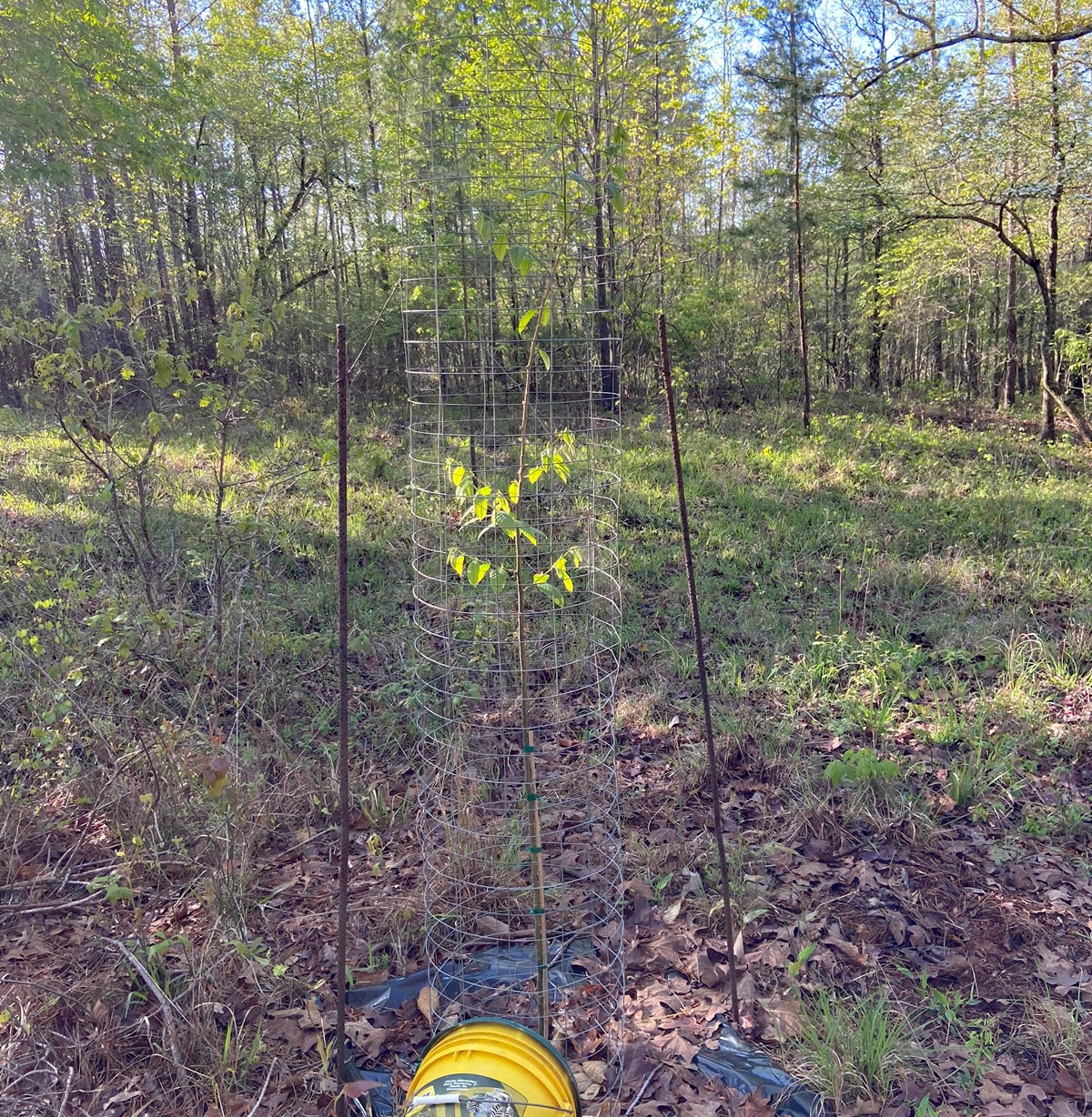 Tree 5, one of the taller ones I planted in October, was doing fine. The growing season was only beginning, and it was leafing up very well. From the ground to the tip of the highest leaf, this tree was as tall as I am.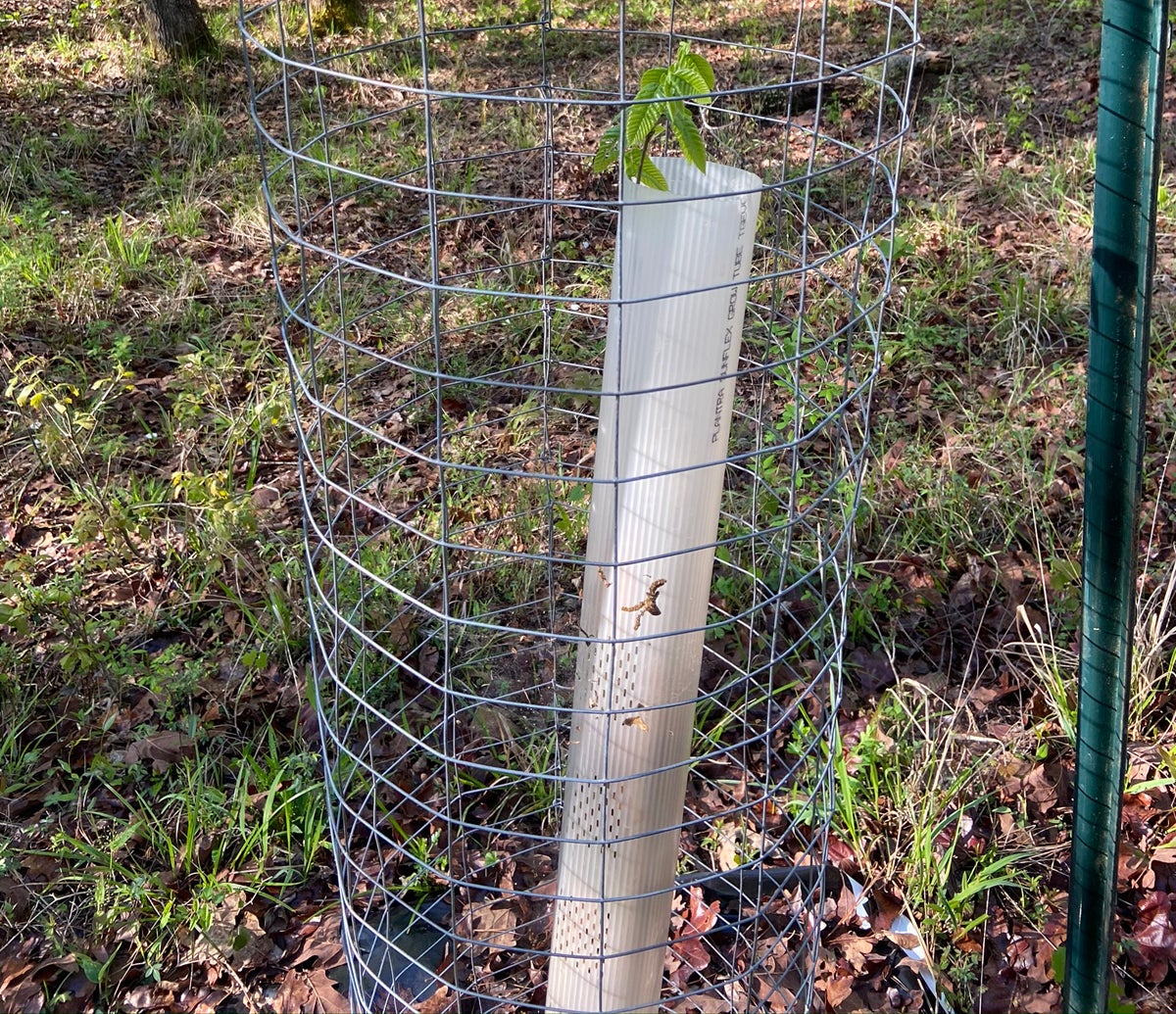 Tree 2 has pulled through! It's spent about a year at this same size, but hopefully that means its roots have been developing well.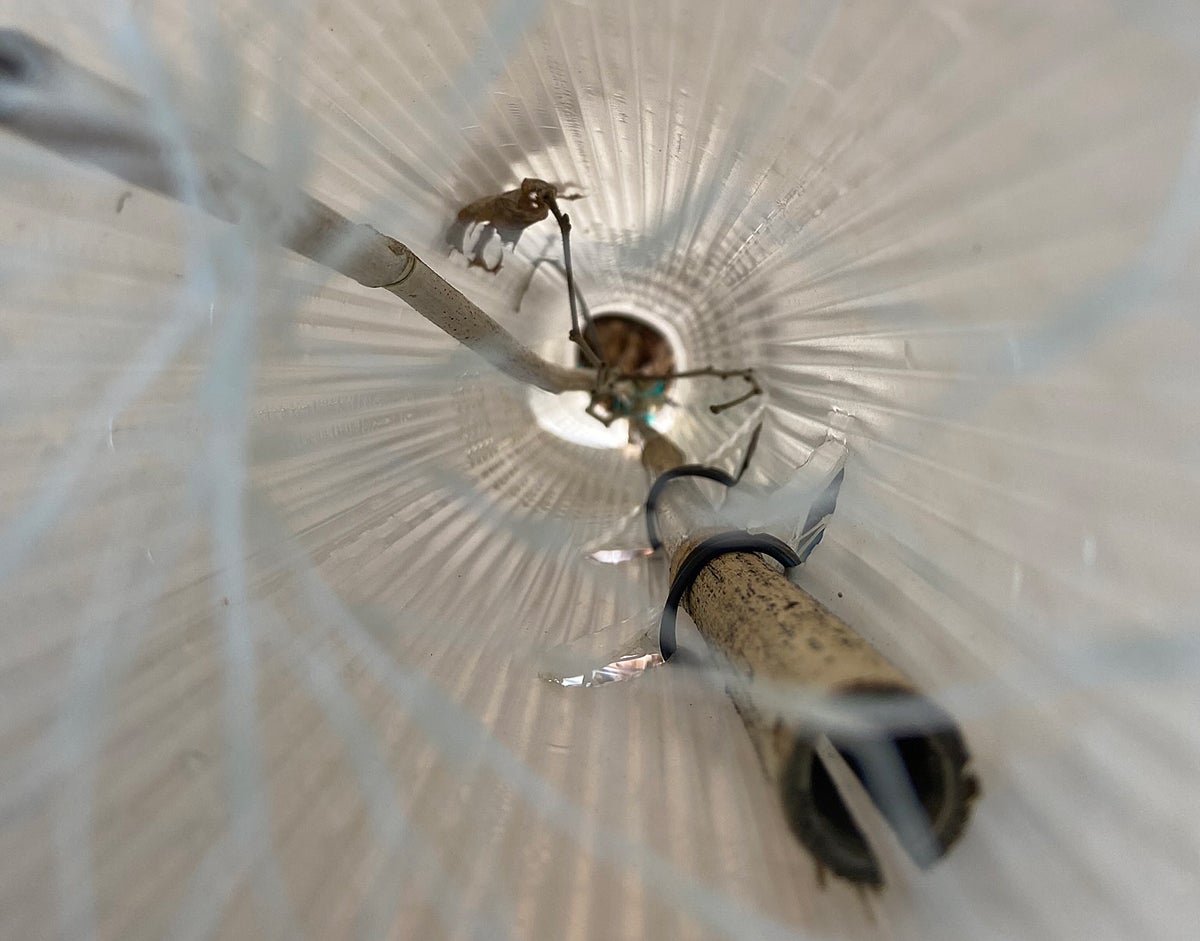 Tree 3 is no more. It's finally given up the ghost after about a year and a half.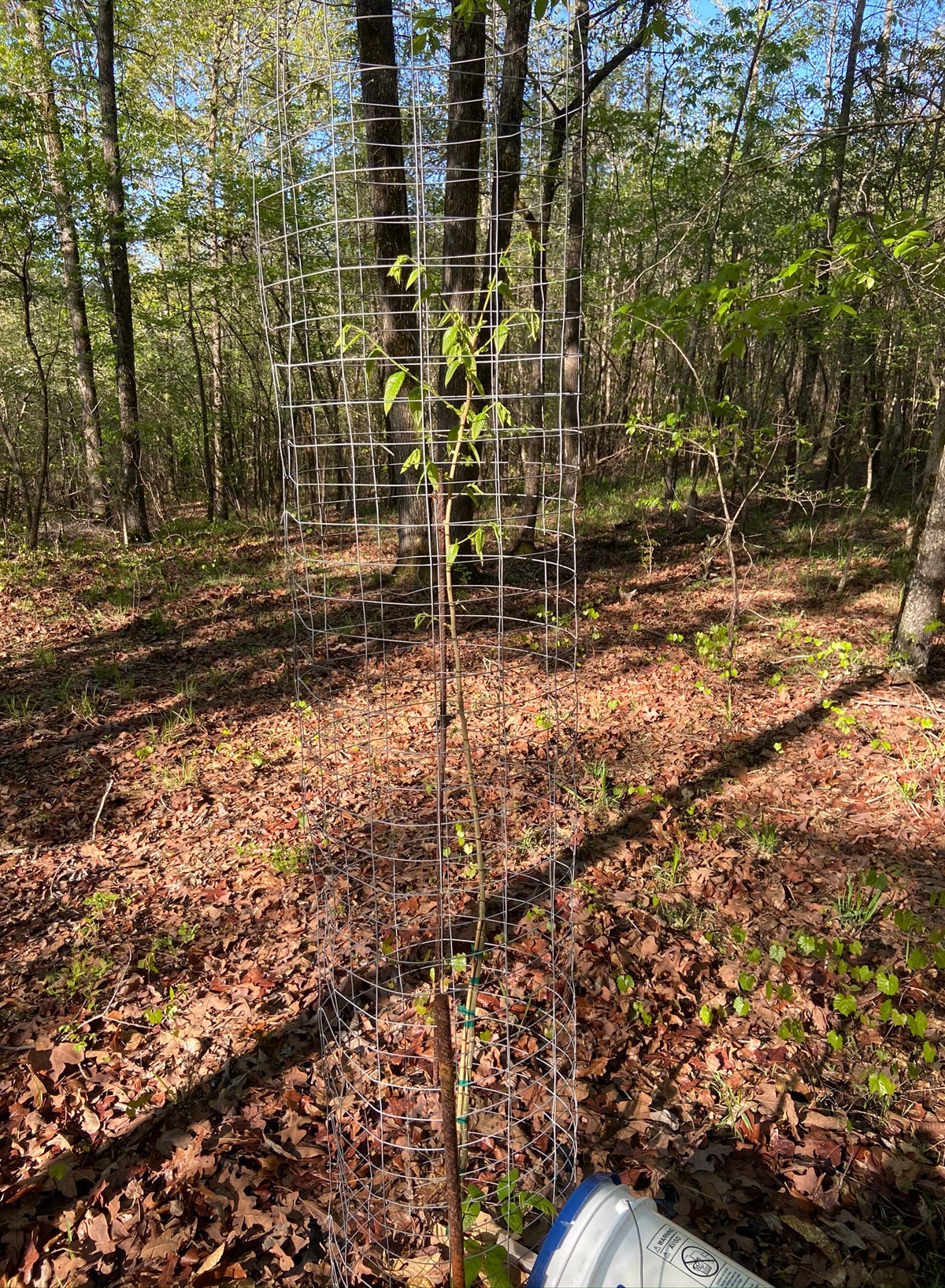 Tree 6 is the other tall one planted last October, and it too is doing great. I noted that its tallest point was level with my eyebrows.
While I was there, I drilled and placed some watering buckets, but I failed to take photos. I set these up differently than I had in the past, and left them standing upright to catch rain water. A couple days later I had to head home suddenly for a family medical thing, so I didn't get to refill them before I departed.
I sure am hoping we get regular rain at the hunting property this summer, because I don't know whether I'll get back there before August. Fingers crossed!