6mm ARC SB Ammo Loading Die Set Now Available From RCBS
Russ Chastain 08.04.20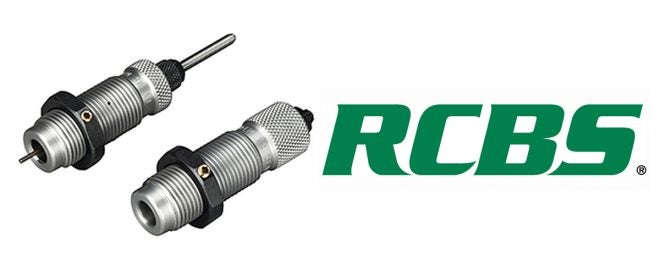 (Image © 2020 RCBS)
If you're a handloader interested in the 6mm ARC (Advanced Rifle Cartridge), you'll be glad to know that RCBS is now shipping 6mm ARC die sets as part of their AR Series Dies.
I've been loading ammo for a long time, and RCBS makes good stuff, and they stand behind it with a good warranty.
From the press release:
OVERLAND PARK, Kan. – July 31, 2020 – RCBS, the leading manufacturer of ammunition reloading equipment for rifles and pistols, announced today that it has begun shipping the 6mm ARC SB T/C Die Set, a new addition to the AR Series Dies line for progressive reloaders.

The 6mm ARC SB T/C Die Set (#28007), is specially designed for the versatile 6mm ARC cartridge, which utilizes efficient, high ballistic coefficient (BC) bullets to deliver top performance from AR-15 rifles. Each set features a Small Base sizing die that sizes the case to slightly below minimum specifications to ensure each round chambers in an AR-style rifle, and a Taper Crimp seating die to put the correct crimp on the case. This combination helps make reloading easier for shooters and ensures the cartridge will rechamber properly.

"AR-15 fans are fired up about the versatility and performance of the 6mm ARC cartridge," said Jason Slinkard, Director of Shooting Accessories for Vista Outdoor. "This die set is a great example of how we are always working to anticipate customer demand and bring new dies to the market as needed."

All AR Series Dies carry the RCBS lifetime warranty. More information on the new 6mm ARC SB T/C Die set can be found here.