The New ITS TraumaQuick Rapid Access System Trauma Kit
Luke Cuenco 09.30.20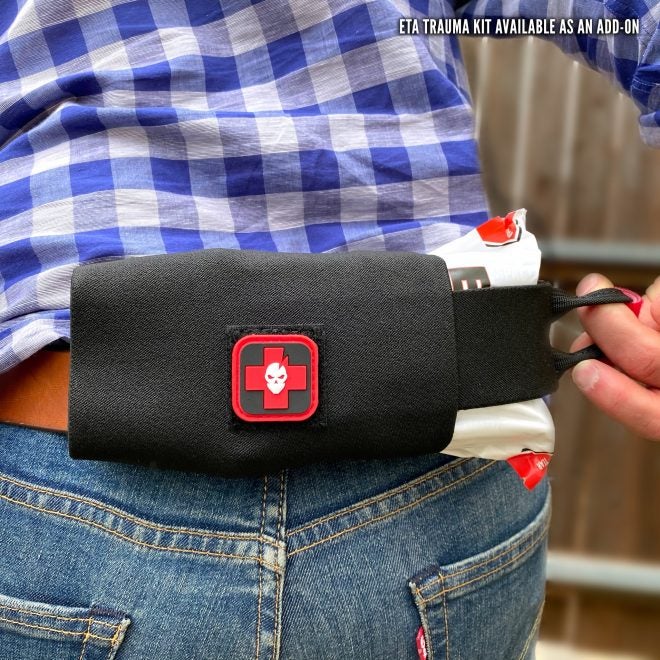 Medical pouches and trauma kits are great items to have on hand for any type of shooter. The guys over at Imminent Threat Solutions have just released their latest piece of medical kit – the ITS TraumaQuick Rapid Access System. The Medical pouch is meant to be mounted on almost any piece of gear you would have in the field to give you rapid access to its contents.
A full press release on the TraumaQuick Rapid Access System is below: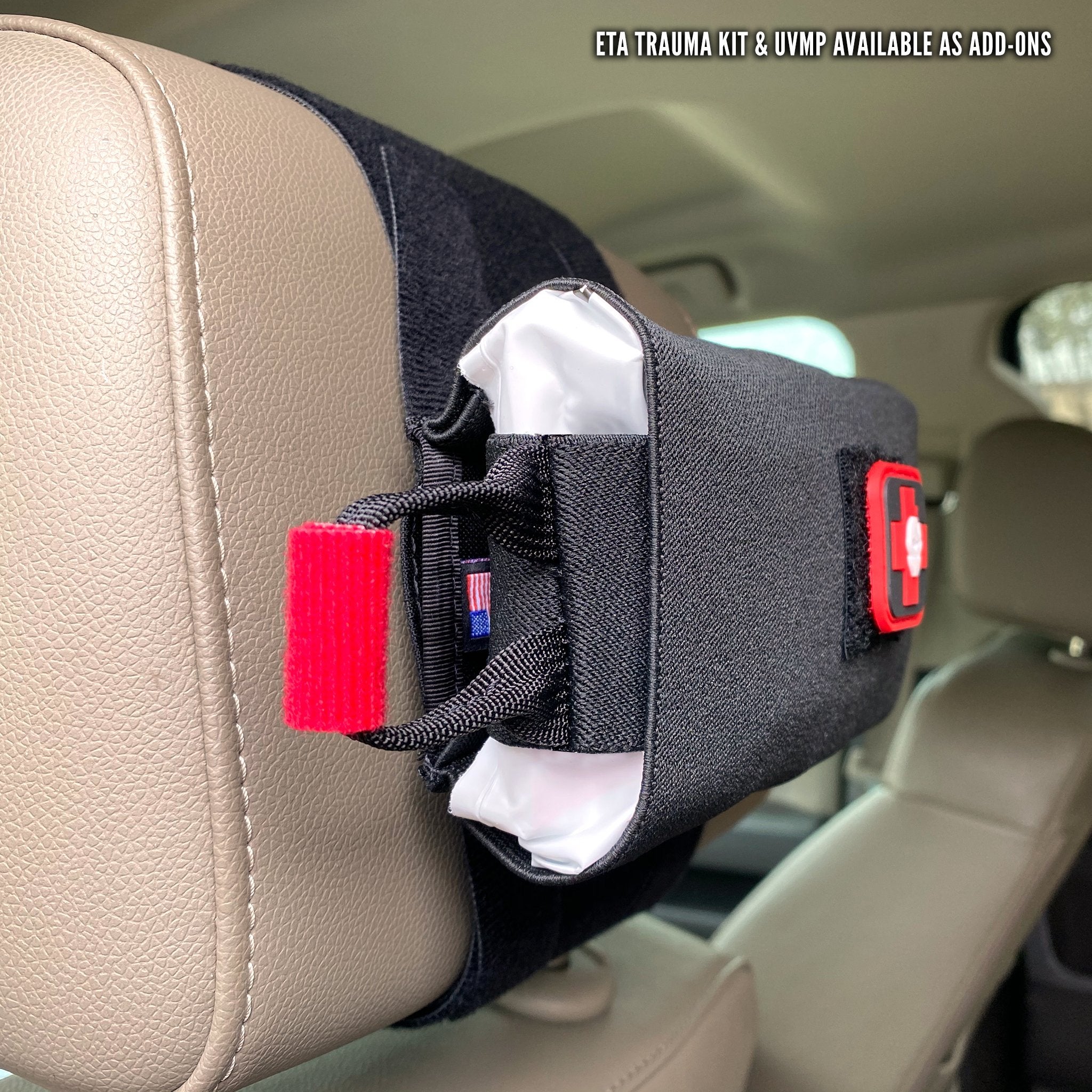 The New ITS TraumaQuick Rapid Access System Trauma Kit

Imminent Threat Solutions is proud to release the new TraumaQuick™ Rapid Access System, designed to keep your vacuum-sealed ITS ETA Trauma Kit™ ready to retrieve at a moment's notice. The system's dual-handled KitRetainer™ is securely stored inside the retention sleeve, but with a quick pull on either of the ambidextrous KitRetainer™ handles, the medical kit is in your hands and ready to toss to someone who needs it, or work from it yourself.

As a limited-time introductory offer, you can save 20% on the new TraumaQuick™ when you also purchase an ITS ETA Trauma Kit™. Simply add both items to your cart and use the coupon code QUICK to see the discount applied at checkout!

The TraumaQuick™ features the popular (and patent-pending) 4-Way Mounting System™ to enable its mounting to virtually anything, including backpack straps, vertically on duty belts, vertically or horizontally on standard belts, MOLLE / PALS (MALICE Clips available separately), plate carriers, or even to the back of a headrest using the ITS Universal Vehicle Mounting Platform (available separately as an add-on.)

On larger belts (like padded battle belts) you can use the same VELCRO Brand ONEWRAP® mounting straps to adhere to those that feature an inner loop liner. Yet another mounting option is to utilize these same straps to adhere to the hook and loop field of plate carrier cummerbunds.

For fast identification and rapid acquisition, the TraumaQuick™ includes an ITS Medical PVC Square Patch that adheres to a 1.5" x 1.5" loop field on the retention sleeve. Additionally, each pull-handle on the KitRetainer™ includes a small section of red VELCRO® Brand ONEWRAP® Fastener.

Visit store.itstactical.com/products/traumaquick-rapid-access-system for more information.