Customizing & Creating the Right "Rail Estate" for Your AR Needs
Dr. John Woods 11.19.20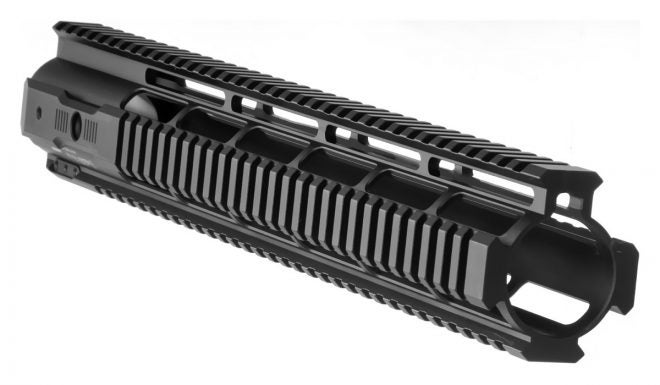 Real estate as in possessive property is an expensive commodity these days. Rail estate can be an equally rarified commodity depending on how you want your modern sporting rifle or AR specimen decked out. There are numerous hard choices to make when fully outfitting an AR sporting rifle to obtain a set up that exactly fulfills your intended mission.
Rarely do I see an AR with a plain Jane forearm any more. At a recent gun show, we could have sold twice the number of accessory rail systems for AR owners with guns delivered with standard non-attachment forearm covers. Everybody wants to add accessories and the more the better. Rail estate or space to mount all these accessories is a critical feature.
AR rifles can come with rail estate options in two ways. First, you can buy a factory assembled rifle with various rail configurations already installed that will permit the owner to add whatever accessories they want within the limitations of the available rail spaces. Factory rifles can offer a number and various types of rails both two sided and four sided. This would allow a number of choices for adding accessories.
The second option is to purchase a basic AR model with no rail system installed. That way the owner can purchase a wide variety of aftermarket products to set up the rifle exactly as they wish. This can be done by the owner or completed by a competent gunsmith. Fortunately most all of these accessories are designed these days for rather easy installation by the owner of the gun. All that is needed is a few basic tools and perhaps a couple specific gunsmithing tools to make the job easier.
The essential questions to ask yourself as an owner or buyer of an AR desiring to build a rifle with a rail system is to decide what items to add to the rifle's rail. With these decisions you can then decide how much rail estate is needed. If you only want a couple items, then there may not be a need for a full-sized, four-sided rail. Remember that carry weight and rifle maneuverability is a consideration. One can add too many rail accessories.
AR rail accessories could include such items as a standard optical riflescope, a red dot, other electronic sight, iron sights, a flashlight, a laser, a bipod, sling attachments, and/or other items. They seem to come up with new stuff all the time. One can quickly understand that in the extreme the mounting of all of these accessories would require a lot of rail estate. Gun owners have to decide what is most important and what is not. Remember rail estate is a critical commodity, but it is limited.