Built Small to Go BIG! Vortex Spitfire HD Gen II 3x and 5x Prism Scopes
Adam Scepaniak 01.08.21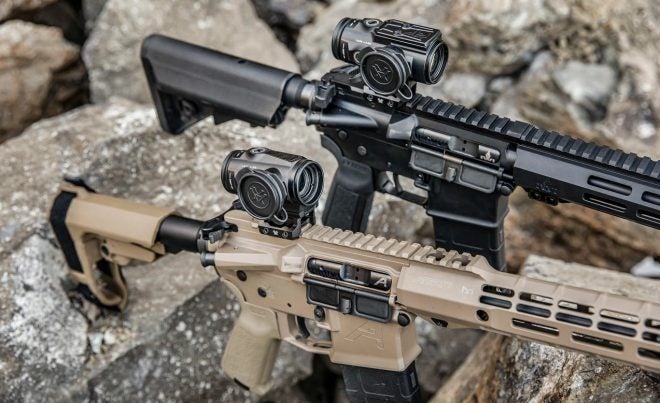 Vortex Optics has outdone themselves again by introducing the vastly improved Spitfire HD Gen II 3x and 5x Prism scopes for sporting rifles. Now the Spitfire HD Gen II is night vision compatible giving these prism scopes additional utility for hunters who might be chasing varmints, predators, and/or wild pigs in the night. The "HD" of the name also informs us that these two new offerings will be some of the highest definition prism optics they have produced to date. Some of the features for the Spitfire HD Gen II as well as the contents they ship with can be read below as presented by Vortex Optics:
HD OPTICAL SYSTEM: Optimized to deliver exceptional resolution and provide outstanding edge-to-edge sharpness and light transmission
ULTRA COMPACT AND LIGHTWEIGHT DESIGN: Rugged construction that's still compact, with a lightweight form-factor
AR-BDC4 RETICLE: Purpose-built for most popular 5.56 cartridges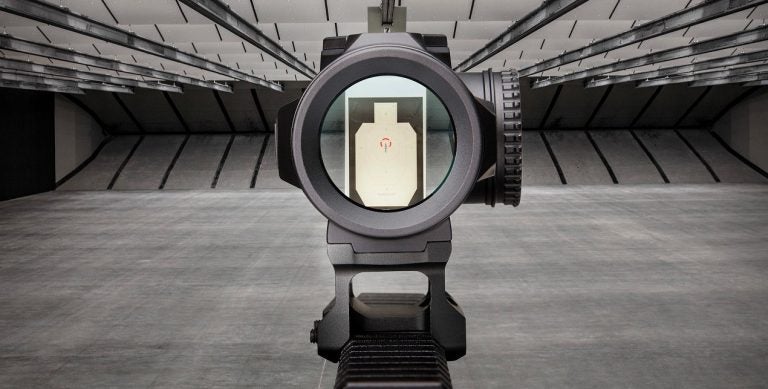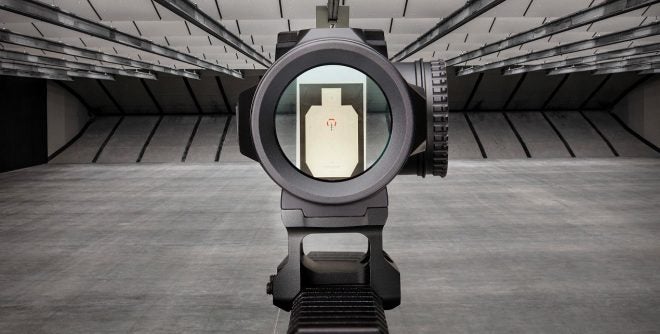 "What's in the Box"

Rubber Lens Covers
T10 Torx Multi-Tool
Multi-Height Mount System – Lower 1/3 Co-Witness Height & Low Mount Height
Lens Cloth
CR2032 Battery
The price-points that we are looking at for the Spitfire HD Gen II 3x and 5x Prism scopes are $549.99 and $649.99 respectively. They also carry Vortex's VIP Lifetime Warranty in the rare event you should ever need service work or an optic replaced. With the always robust and durable nature of Vortex products coupled with the rubber lens covers they ship with it is fairly unlikely users will ever need to activate that warranty. Vortex provides additional reasons for shooters to add these optics to their arsenal through their Press Release below:
"Leaner, meaner, and featuring a redesigned HD optical system for a significantly smaller, lighter tactical solution, the new Spitfire™ HD Gen II 3x and 5x models let you choose your ideal mounting height while cutting inches and ounces off the original platform. Now with night vision compatibility, it's a shooter's dream come true, running on a BDC-style reticle designed to subtend with most popular 5.56 cartridges for quick holdovers at known distances to keep you locked on target. Plus, the prism design and etched reticle give you ultra-fast target while still functioning without illumination, and the turrets are exposed no more caps, no more snags. Admit it. You're already picturing one on your go-to rifle."
With the multiple included mounts – lower 1/3 co-witness and low mount – that these new Gen II prism scopes ship with, the Spitfire HD Gen II looks to authentically be a great new choice for hunters who may want to pursue game during both the day and night. The final question that remains is what does the market think? Is this something you would be willing to invest in? As always, let us know all of your thoughts in the Comments below! We always appreciate your feedback.