AllOutdoor Review: HydraPak Stow Soft Water Bottles
Russ Chastain 02.11.21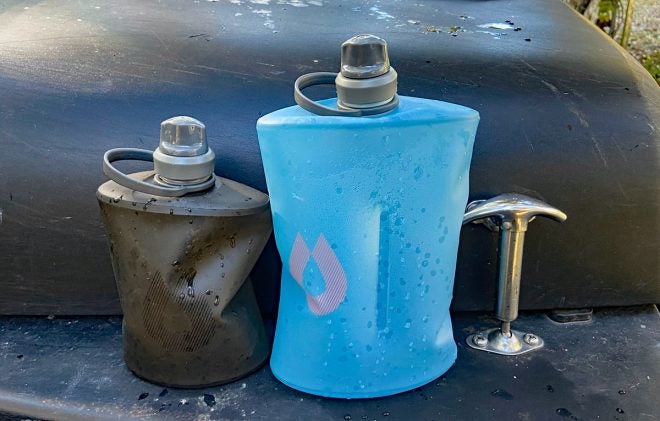 I had the good fortune of meeting up with a HydraPak rep a few years back at SHOT Show, and I've since learned they make great quality products that really stand up. So, when I got the chance to try a couple of their cool, flexible, ultra-portable water bottles, I was ready to be impressed, and they did not disappoint. I've been using a HydraPak Shape-Shift 3L water bladder in a Slumberjack Pursuit Vest Pack for 4 or 5 deer seasons now, and I really like it. The water bladder has been quite durable. The HydraPak Stow water bottles I tested are made in much the same way.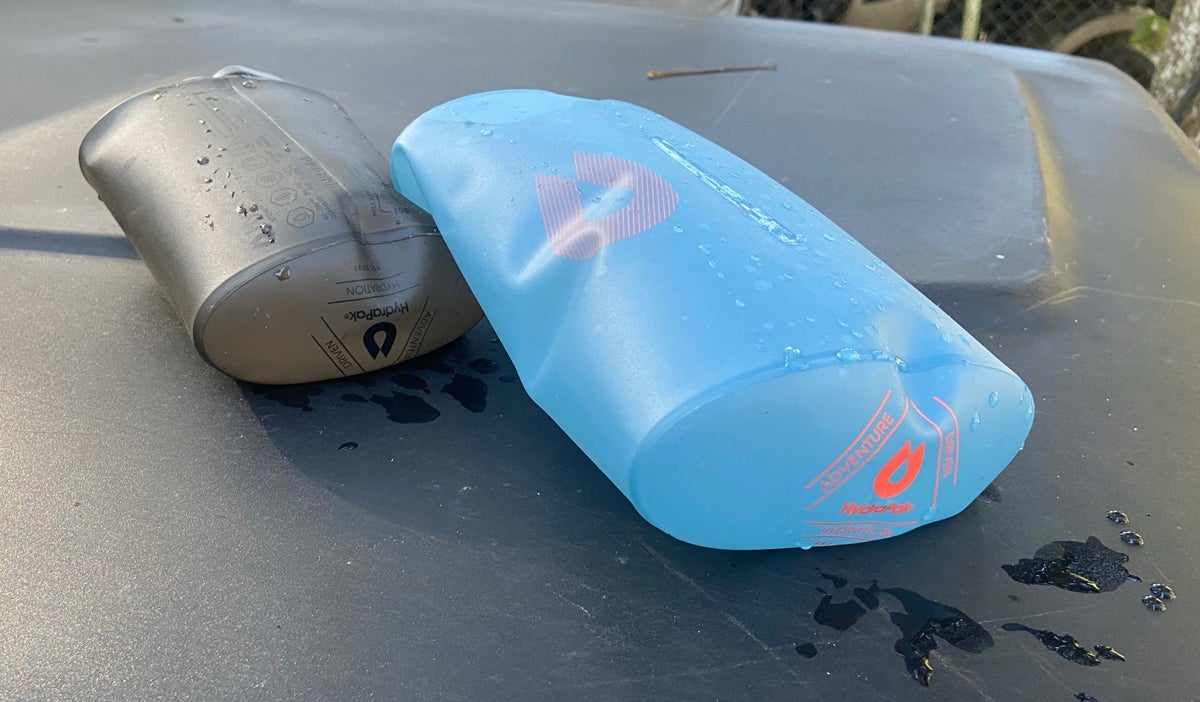 HydraPak Stow Features
The Stow comes in two sizes: 500 mL and 1 L, and aside from the larger 1 L having an internal baffle to help it retain its flat-ish shape, they're much the same. Here are some features they have in common:
Minimal design and durable construction allows you to flatten and roll when empty and stow in bail handle
Made for drinking during activity with an easy-open cap cover and self-sealing silicone nozzle
Attaches to most 28 mm threaded water filters, use as your durable backcountry squeeze bag
Flexible bail handle for comfortable carrying, quick attachment, and filling in a lake or river
Internal baffle adds structure, makes it easier to hold, won't roll during activity, and provides a slim profile when full
Goes where hard bottles won't fit, soft material conforms to your pocket and won't give you that hard bottle bounce
Self-sealing silicone nozzle is easy to drink from, flip top cap keeps away outside elements
External capacity gauge allows you to track your hydration intake or measure out the contents
Made of ultra-durable, abrasion resistant TPU & RF welded seams for superior durability and elasticity
Can be frozen or filled with hot water (max temp 60° C / 140° F)
Materials: TPU, PP, Silicone
Covered by HydraPak Beyond Lifetime Guarantee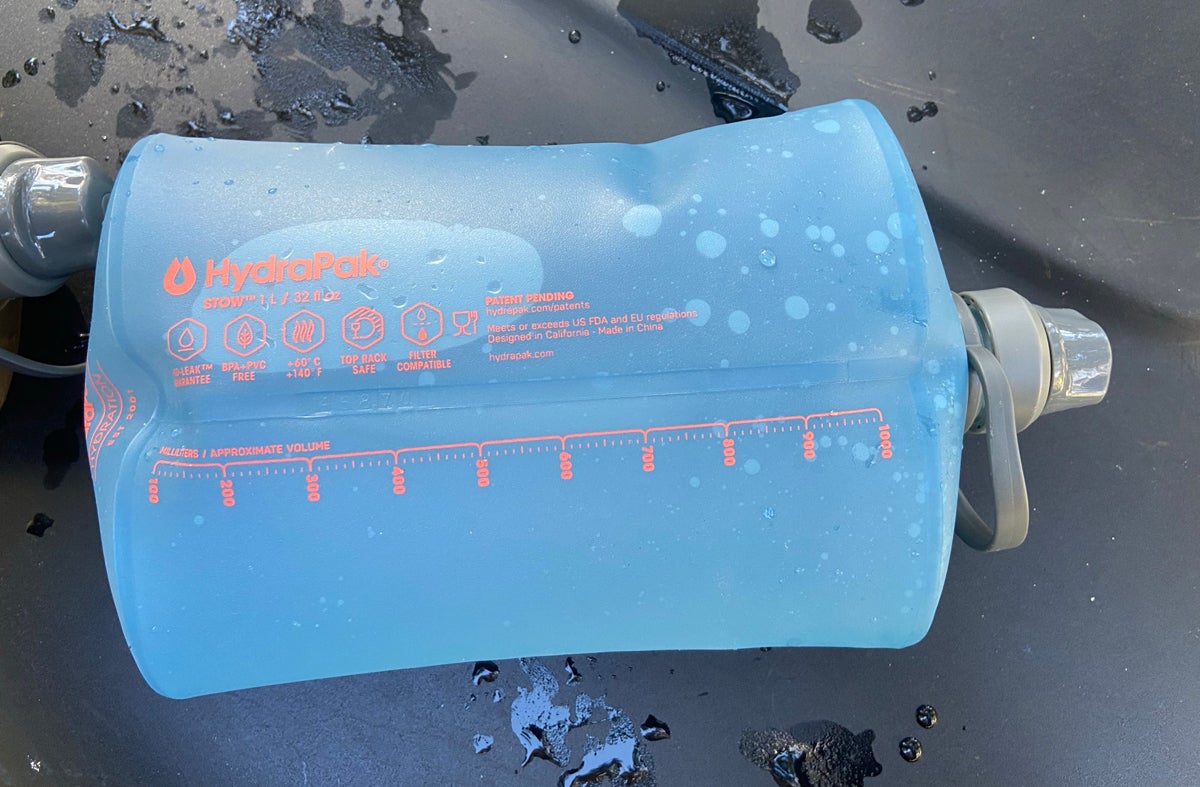 Hydrapak Stow 1 L
The HydraPak Stow 1 L is of course the larger of the two Stow options. This one will fit in a pack or in a large side pocket of your cargo pants, and gives you a full liter of delightfully refreshing H2O when you need it.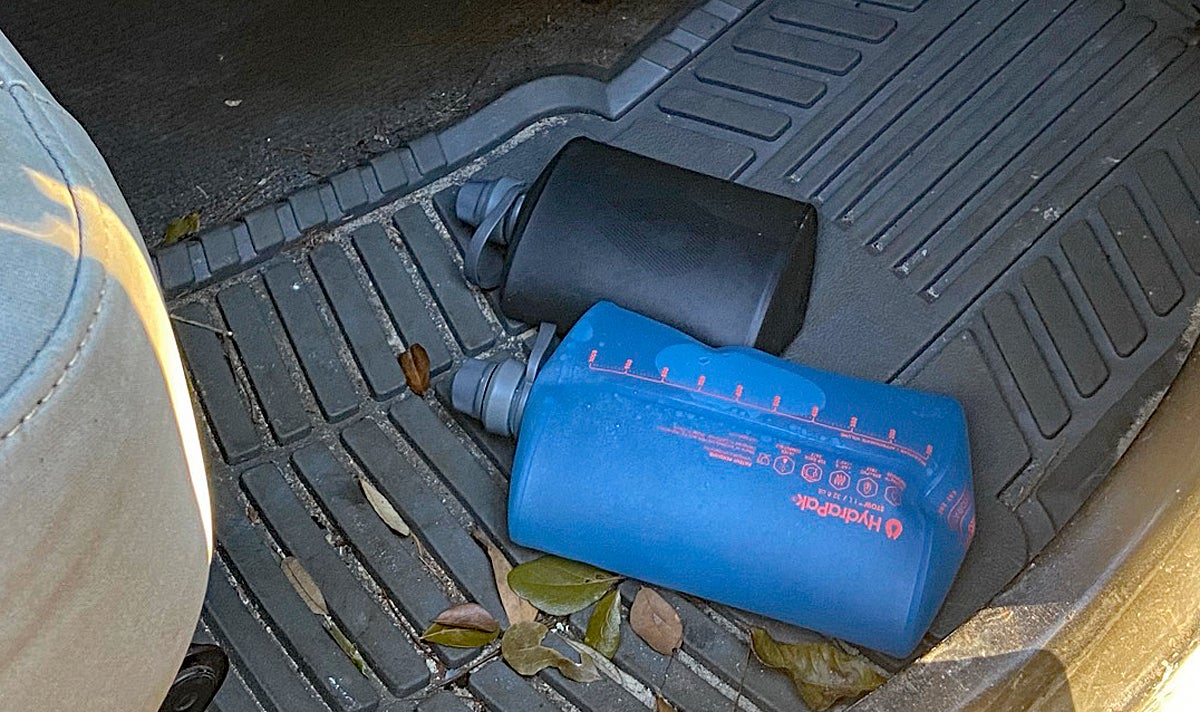 When filled, the Stow 1 L measures about 7″ tall (excluding nozzle, which adds about 1.5″), 5″ wide, and 3″ thick at the most. The 1 L weighs in at 2 ounces empty. You can order one from HydraPak for $18.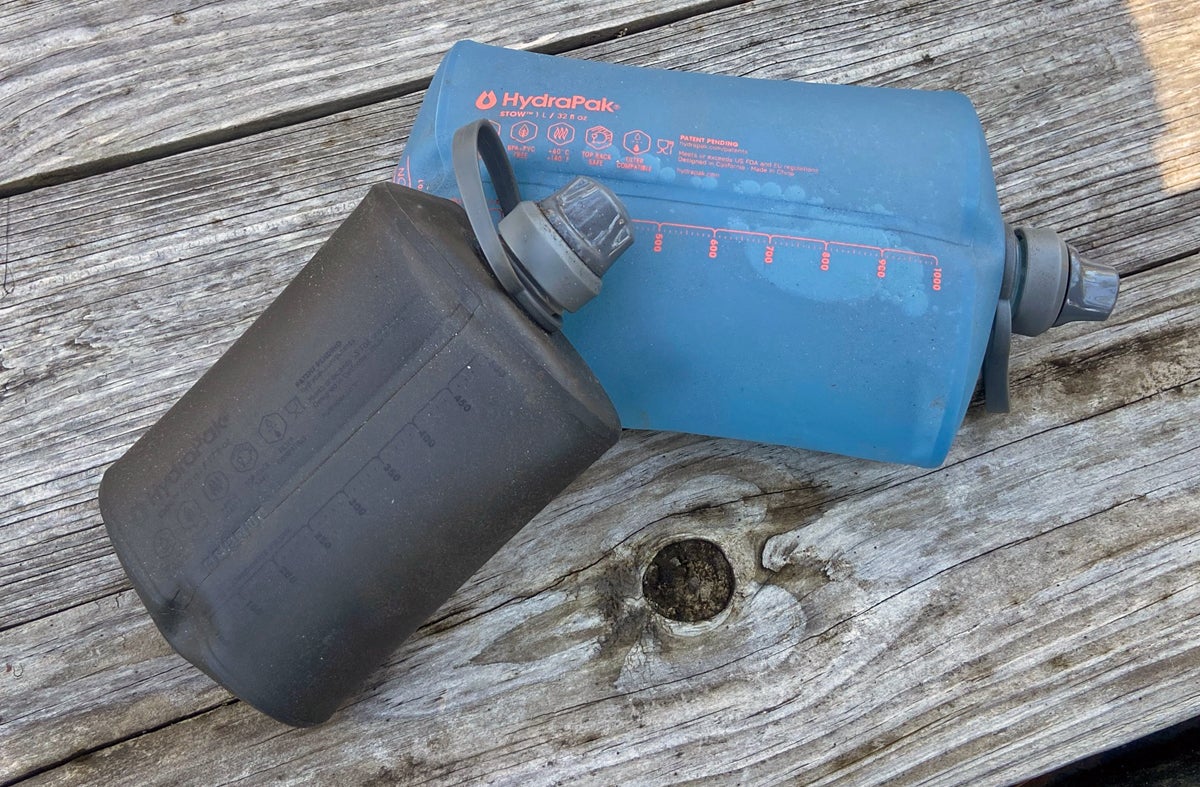 Hydrapak Stow 500 mL
With half the capacity of its big brother, the HydraPak Stow 500 mL is just as tough, but even more portable. Heck, I have some shirts with chest pockets big enough for this bottle.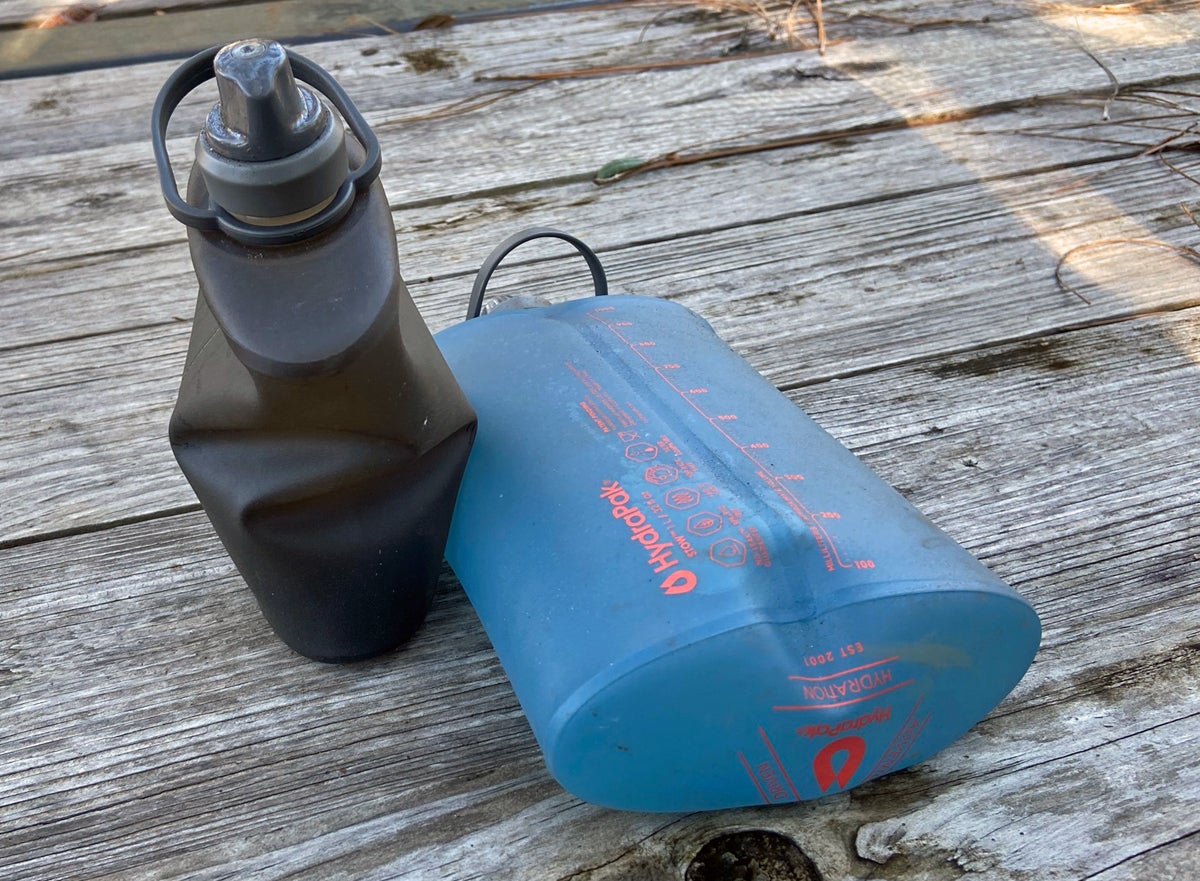 After adding water the body of the Stow 500 mL measures about 5.5″ tall, almost 4″ wide, and about 2.25″ thick (again, the nozzle adds about 1.5″ to that height); it weighs just 1.6 ounces when empty. HydraPak lists the 500 mL for $15.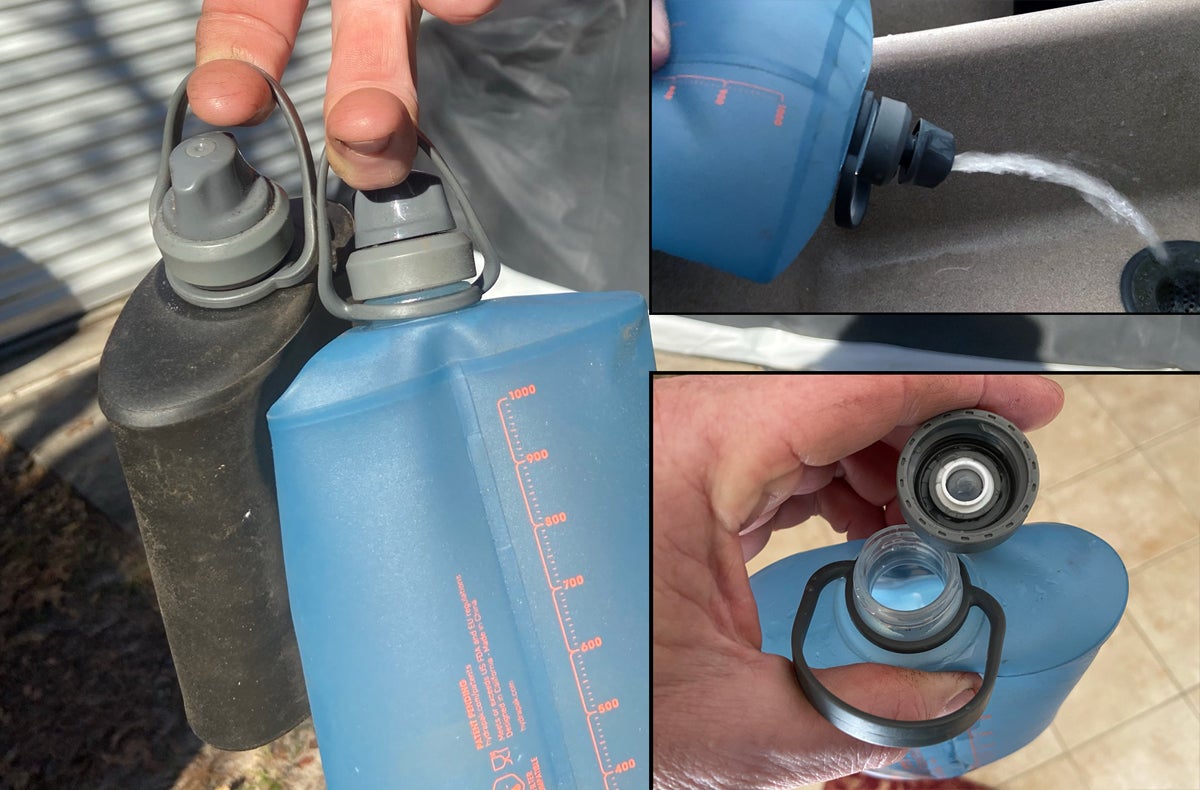 On a deer hunt last fall I filled these water bottles, took some pics, and tossed them onto the floorboard of the Jeep. It's always good to have extra water, and it was nice to have these when my water bladder ran low or I needed a mouthful of the wet stuff on the way back to camp. They rode in the floorboard for days without complaint nor damage.
Back home, I put them in the bed of my UTV which I use for dang near everything around my property. I'm known to be a bit ham-fisted in my approach to things, and I really didn't baby these Stow bottles when I was throwing stuff into the bed; hence, the close proximity of the 500 mL bottle and the roll of barbed wire!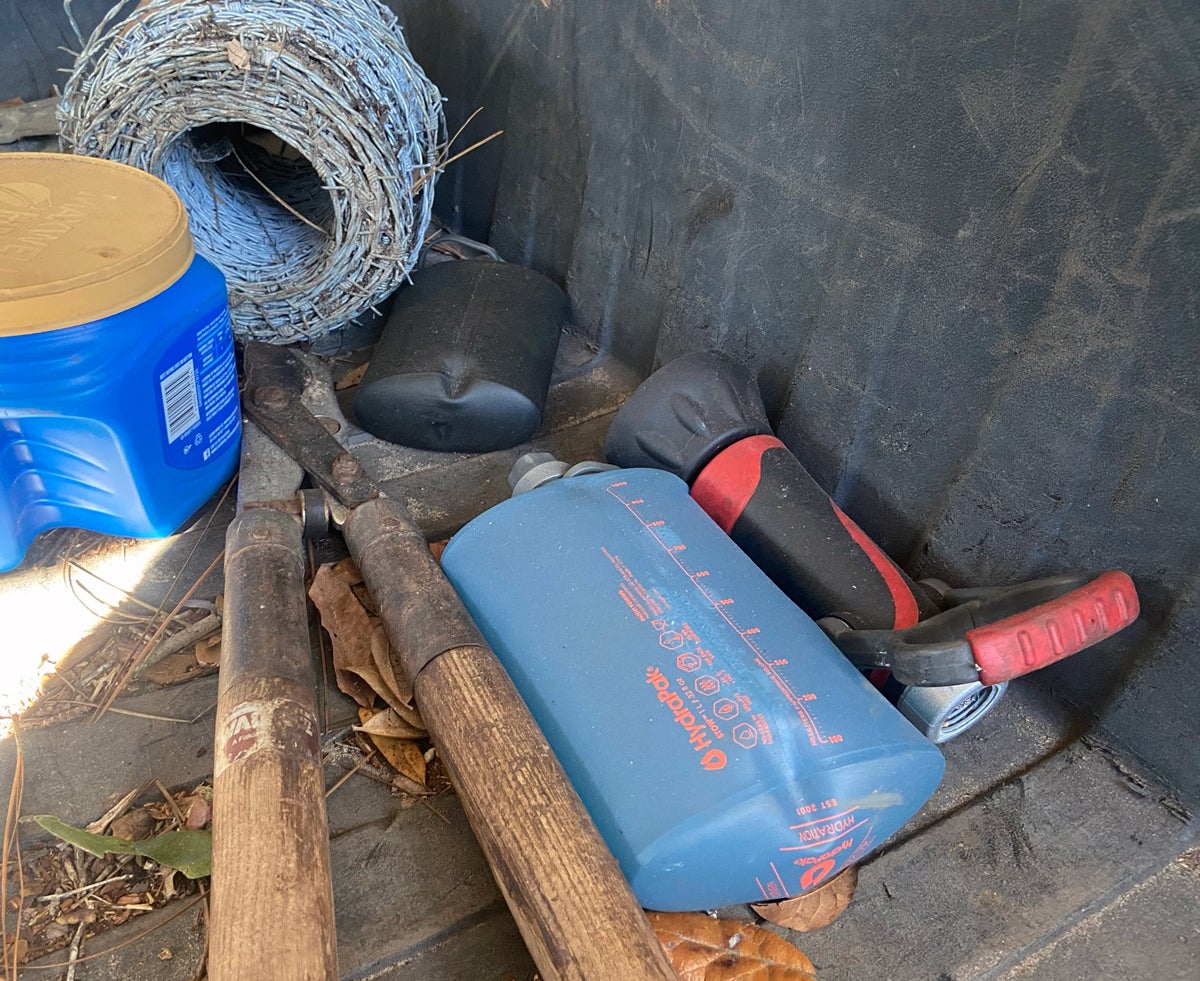 After all this use and abuse the Stow bottles are good as new; the graduated scale and other markings printed onto their sides are still clear as a bell. I got my Stow bottles in August 2020 and they don't have any covers for the nozzles. The nozzles themselves work great: twist to open so you can squirt the contents into your mouth or wherever. The current incarnation of the Stow comes with a flip-open cover to protect the nozzle from floorboard crud and pocket lint. Nice!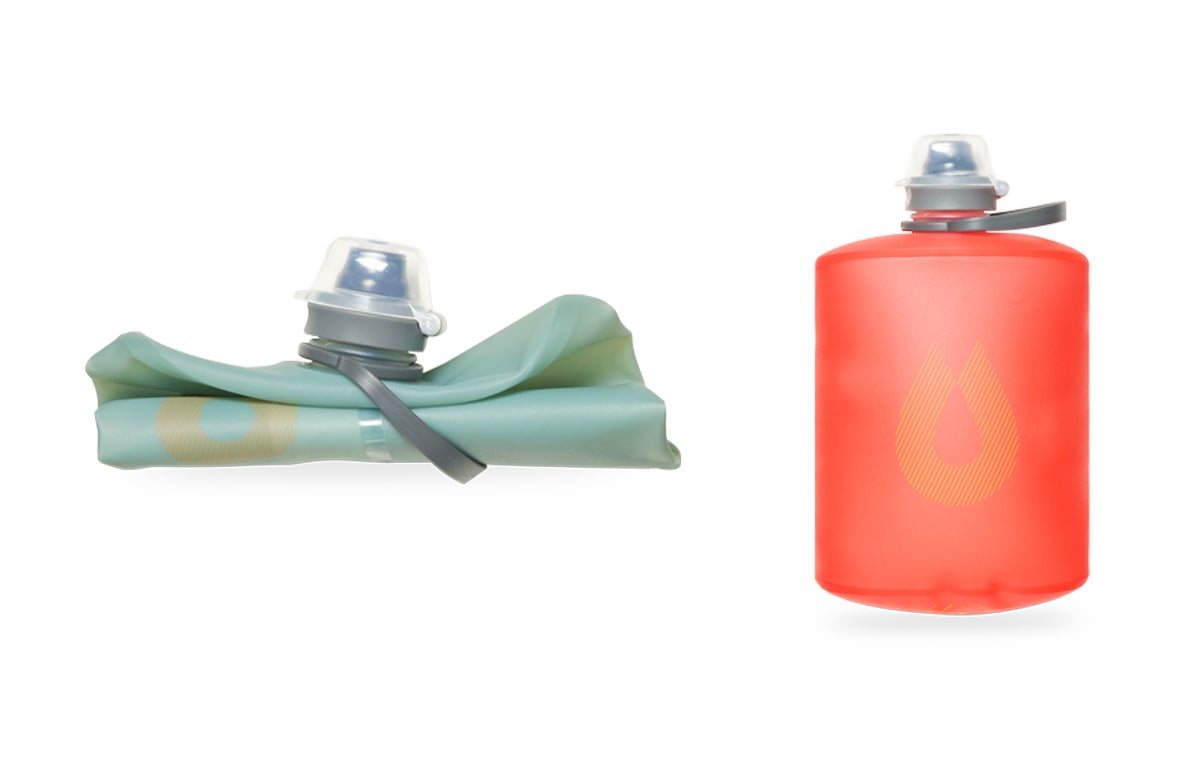 Conclusion
HydraPak Stow flexible water bottles have proven to be durable, and when empty they can be rolled up and stored in their own handy-dandy finger-loop "bail" handle. If you're looking for a flexible water bottle that will last, I don't think you need to look any farther than the HydraPak Stow.