New SPECTRA DOT Red Dot Scope From German Precision Optics
Luke Cuenco 03.17.21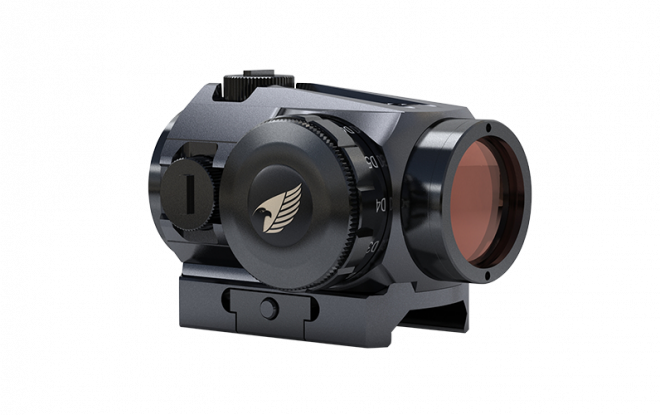 Red Dots are perfect for upping your accuracy and response threshold for your turkey or deer shotguns and rifles. While iron sights may have been the way our dads taught us to hunt and shoot – this is the 21-century and hunting and shooting has developed into a whole new level of challenge. A new offering currently on the market from a foreign manufacturer – German Precision Optics – is now available with the introduction of the SPECTRA Dot 22 millimeter objective red dot scope.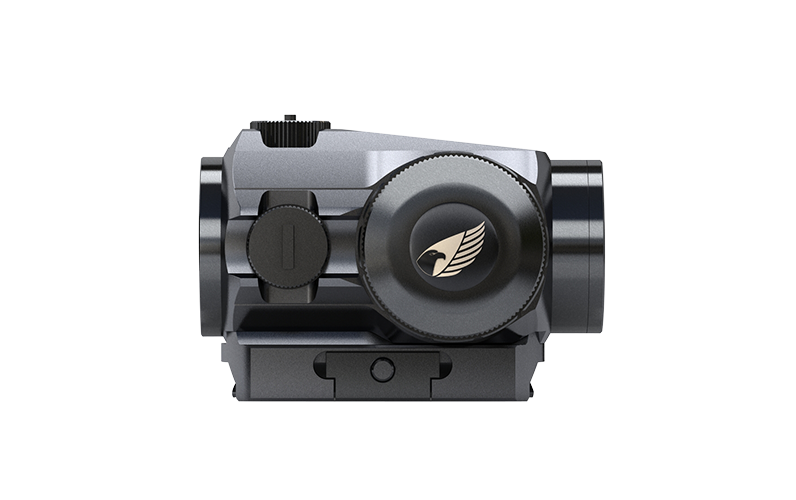 New SPECTRA Dot Red Dot Scope From German Precision Optics
"The new SPECTRA Dot is designed to meet all your shooting needs. In the development of the SPECTRA Dot we implemented all relevant features like day and night settings, high efficiency power management with a battery runtime up to 50,000 hours, weaver and picatinny mount, and IPX 7 sealing. The compact and lightweight design makes the SPECTRA Dot your perfect choice for all fast aquisition targeting and fits on most rifles. The SPECTRA Dot is equiped with windage and elevation tactile click adjustment. The red dot brightness also enables the use of the SPECTRA Dot in bright light conditions."

Technical Specifications

Magnification: 1x
Objective Diameter: 22mm
Eye Relief: Unlimited
MOA Travel: 1/2 MOA
Elevation Range: 120 MOA
Windage Range: 120 MOA
Parallax Free
Height: 1.4″
Width: 1.78″
Length: 2.54″
Interface: Weaver/Picatinny
Weight: 6.63 Ounces
Reticle: Red Dot
Reticle Dot Diameter: 3 MOA
Illumination Control: 6 Day Settings, 5 Night Settings
Battery Runtime: 50,000 Hours
Battery: CR 2032
Accessories Included: Instruction Manual, Cleaning Cloth, Allen Key, Objective and Ocular
Caps, Low Profile Picatinny/Weaver Mount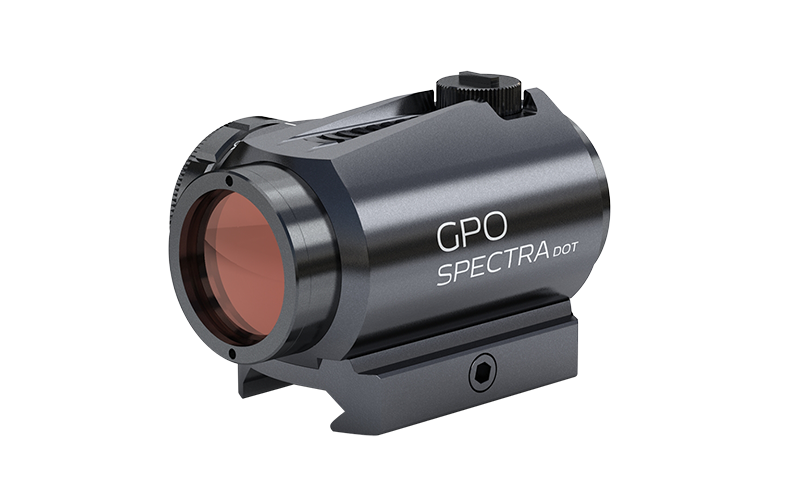 With spring turkey season right around the corner, this might be just the right time to try out a new optic on your turkey shotgun considering this one has both Day and Night time brightness settings which would be perfect around dawn and dusk for a big gobbler! As always, let us know all of your thoughts on this little optic in the Comments below! We always appreciate your feedback.