Curious Relics #009: Stevens 325-A – The Bolt Action .30-30 Winchester
Sam.S 03.24.21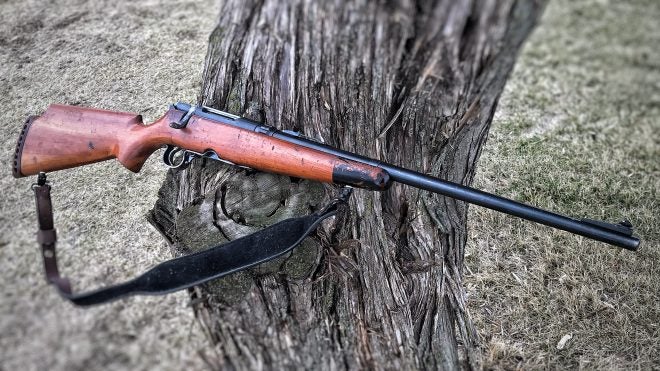 Welcome to our recurring series of "Curious Relics." Here, we want to share all of our experiences, knowledge, misadventures, and passion for older firearms that one might categorize as a Curio & Relic  – any firearm that is at least 50 years old according to the ATF. Hopefully along the way you can garner a greater appreciation for older firearms like we do, and simultaneously you can teach us things as well through sharing your own expertise and thoughts in the Comments. Understanding the firearms of old, their importance, and their development which lead to many of the arms we now cherish today is incredibly fascinating and we hope you enjoy what we have to share, too!
Welcome, if you are a newcomer to this fun bi-weekly segment of AllOutdoor.com! The last time around I covered the Mossberg 185D-B Bolt Action Shotgun. Despite the interesting factoids, I really enjoy going over older firearms and especially when they get some range time. It has been a cold couple of weeks up here in Minnesota so I have not had much of a chance to go to the range, but I still have a much-loved hunting rifle for you today. The Stevens 325-A Bolt Action 30-30. Let's dive right in!
History Abridged: Stevens 325-A
Stevens Arms was founded in 1864 and would rise to be a popular budget gun manufacturer. At one point they touted themselves as "the largest producers of sporting arms in the world" and although this probably was not so it definitely raised some eyebrows in the industry. Eventually, New England Westinghouse would buy Stevens Arms on May 28th, 1915. This new ownership did not last long with Savage Arms buying Stevens Arms on April 1st, 1920. This was no April Fools Day joke or prank. Savage Arms intended to make Stevens a division that produced more economical and affordable arms and they succeded! Savage and Stevens are still around in their same roles to this day.
In 1947 Stevens introduced the Model 325-A bolt-action rifle .30-30 Winchester with a detachable magazine. This new brush gun was made with a bunch of stamped parts bringing the cost and price down for the average-Joe. Although, it is confirmed that the 325 was initially made with surplus post-wartime parts and especially design techniques, it remains unconfirmed that the barrels were surplus 30 caliber machine gun barrels. One intriguing aspect of this claim is that the Stevens 325 does in fact use a similar barrel retaining nut as machine guns of the time. Savage still uses this nut technique today in its current production models.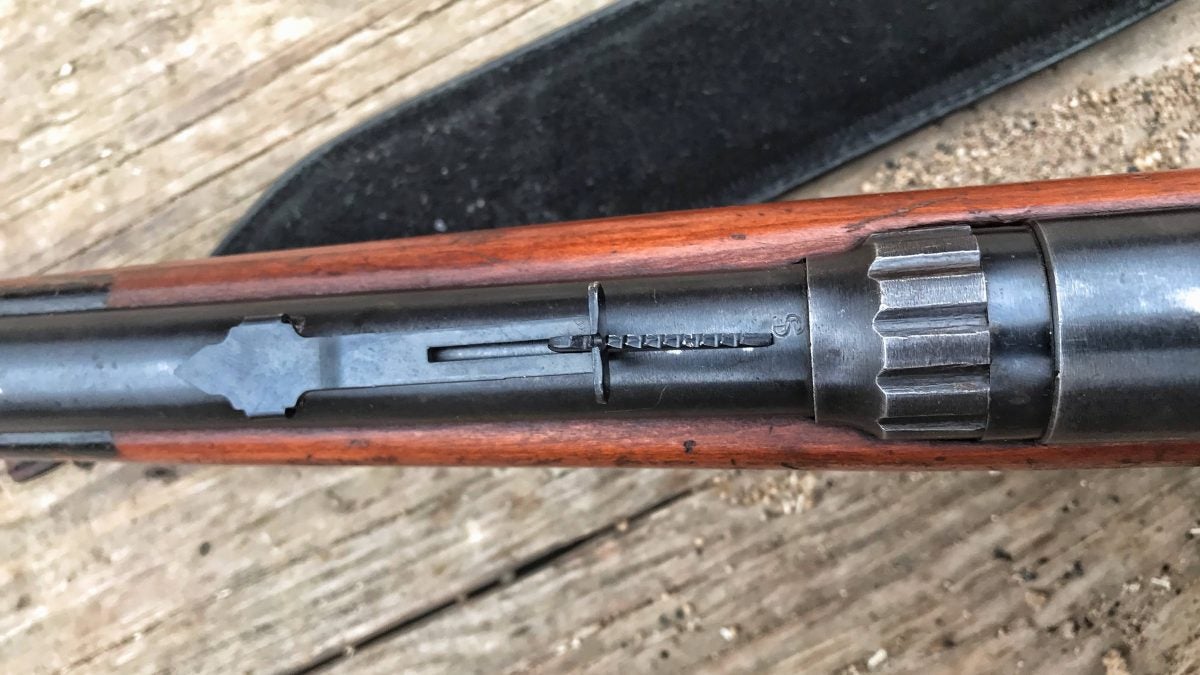 From what I could tell in the little reading there is available, the Stevens 325 and all of its iterations were popular and very affordable for the time, costing only about $38. This was almost definitely in part by soldiers returning home from war, picking up a hobby, and using a simple and affordable rifle.  The Stevens Model 325 was improved over a three-year period before getting discontinued in early 1950 and then replaced with the Savage 340 and eventually the Springfield (another sister company) 840 in tandem. Today, these bolt action 30-30s are actually somewhat well sought-after (usually not commanding a high price) since they genuinely are simple and good wieldy brush guns.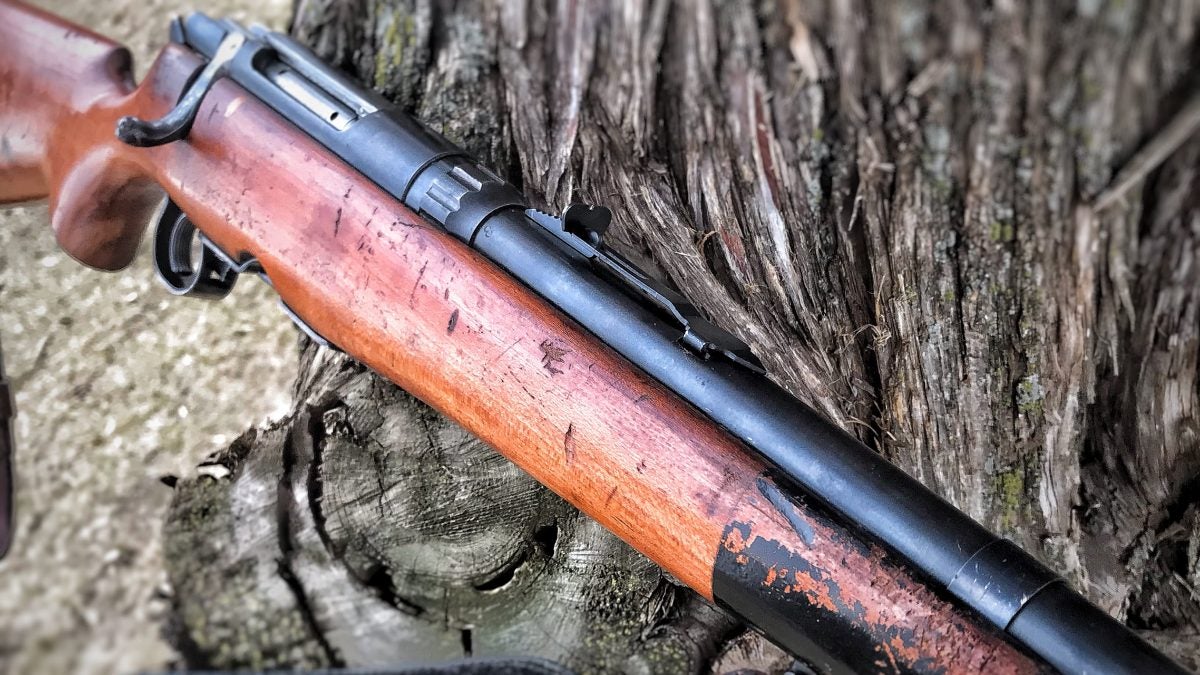 Variations: Stevens 325-A
The Stevens Model 325 is arguably the rarest of the bunch in that it was quickly replaced with the Stevens 325-A. The Suffix after the model number indicates a design change and in regards to the Stevens 325, the changes were all small quality of life improvements over a 3 year period. The Stevens 325 model in my photographs is a Stevens 325-A. Check out the variations below:
Stevens 325-A: The initial 325 employed a bolt guide that worked alongside a groove on the inside of the receiver. This was changed in favor of the 325-A's pivot bolt guide system.
Stevens 325-B: Was a change in how the trigger and sear design was set up. The changes resulted in two pins instead of one were retaining the sear and subsequently making the sear shorter in length.
Stevens 325-C: The change from B to C comes with the C variant being drilled and tapped for the Lyman 40 Peep Sight which was sold separately.
Savage Model 340: Introduced in 1950, the 340 was Savage relacing the Stevens 325 under their own brand name. The 340 incorporated all of the design changes for the most part and quite honestly appears to be the same gun with a different name on it.
Springfield Model 840: The same gun as the Savage 340, but with Springfield's name on it. These were made in tandem with the 340s before being discontinued in 1985.
Note: The previous owner of my personal Stevens 325-A must have been jealous of the Stevens 325-C with its drilled and tapped spot for the Lyman 40 Peep Sight because they took it upon themselves to unfortunately drill the receiver right where the model number was. The peep sight they installed subsequently did not function correctly with this gun since it was not correctly installed or planned out. The peep that was on it when I bought it was not able to be zeroed since the elevation adjustment could not be lowered without hitting or blocking the bolt. I removed the peep and installed a generic rear rifle sight in the original dovetail.
Specifications: Stevens 325-A
The Stevens 325-A is a cock-on-open bolt action design. It is incredibly simple in its design and the ease of use is great for the time of its introduction. It incorporates a stamped detachable magazine with a capacity of 3 rounds of .30-30 Winchester. This is especially appealing to anyone looking to use spitzer 30-30 ammo; although, the magazines have been found to be short so some heavier pointed 30-30 and may not fit right. In-depth specifications below!
Years Produced: From 1947 to Late 1949/Early 1950
MSRP In 1947: Roughly $38 ($460.37 in 2021)
Chambering: .30-30 Winchester
Barrel Length: 20 Inches
Overall Length: 39.5 Inches
Weight: Roughly 7 lbs
Length of Pull: 13.5 Inches
Barrel Twist Rate: 1 in 10″, 4 groove
Trigger Pull (My Personal Rifle): 3 lbs
Operating System: Bolt Action
Safety: Manual Selector (Up is Fire and Down is Safe) Locking Both Bolt and Trigger
Front Sight: Ramp Leading to Dovetail Blade
Rear Sight: Standard Dovetailed Rear Rifle Sight (325-A had a slightly different style than the B and C)
Magazine: 3-Round Stamped Detachable Box Magazine
Stock: Walnut Stained Birch, Semi Pistol Grip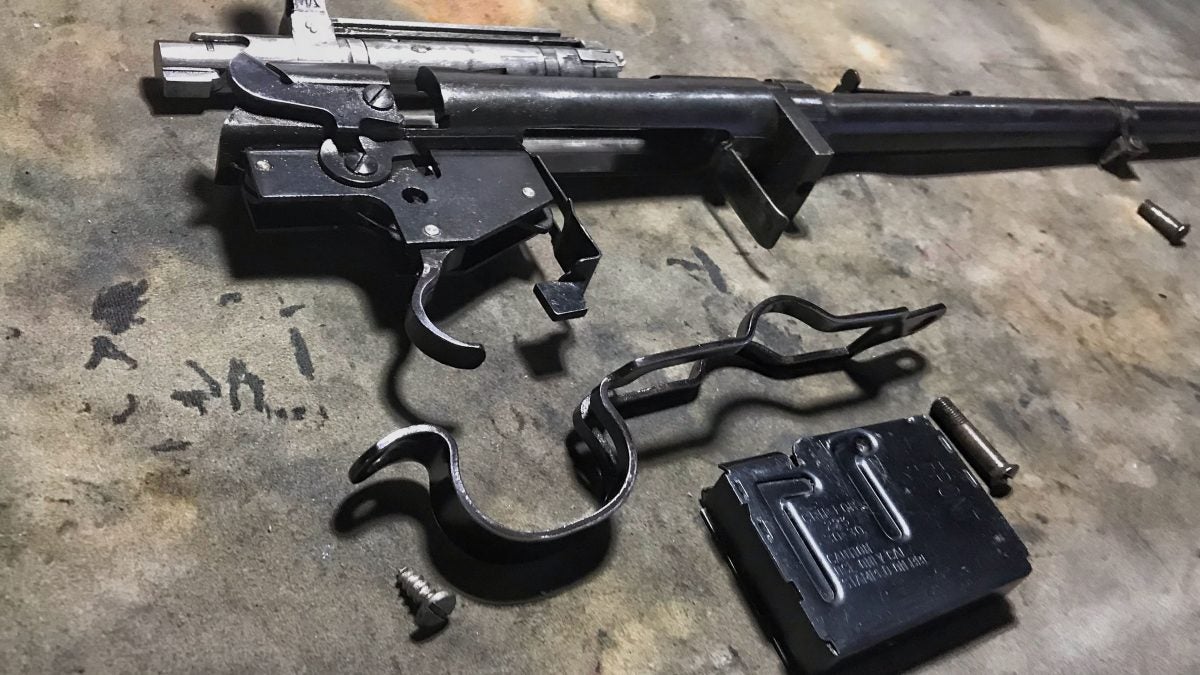 End of Part I: Stevens 325-A
Well, ladies and gentlemen, we are closing out the first half of a two-part segment on the Stevens 325-A. Soon enough Part II will come along and I will come back in and link to it here. Till then keep an eye out for some more information on a truly fantastic firearm that does not get the notoriety that it deserves. I hope to get the chance to go over some more juicy details on the Stevens 325-A soon!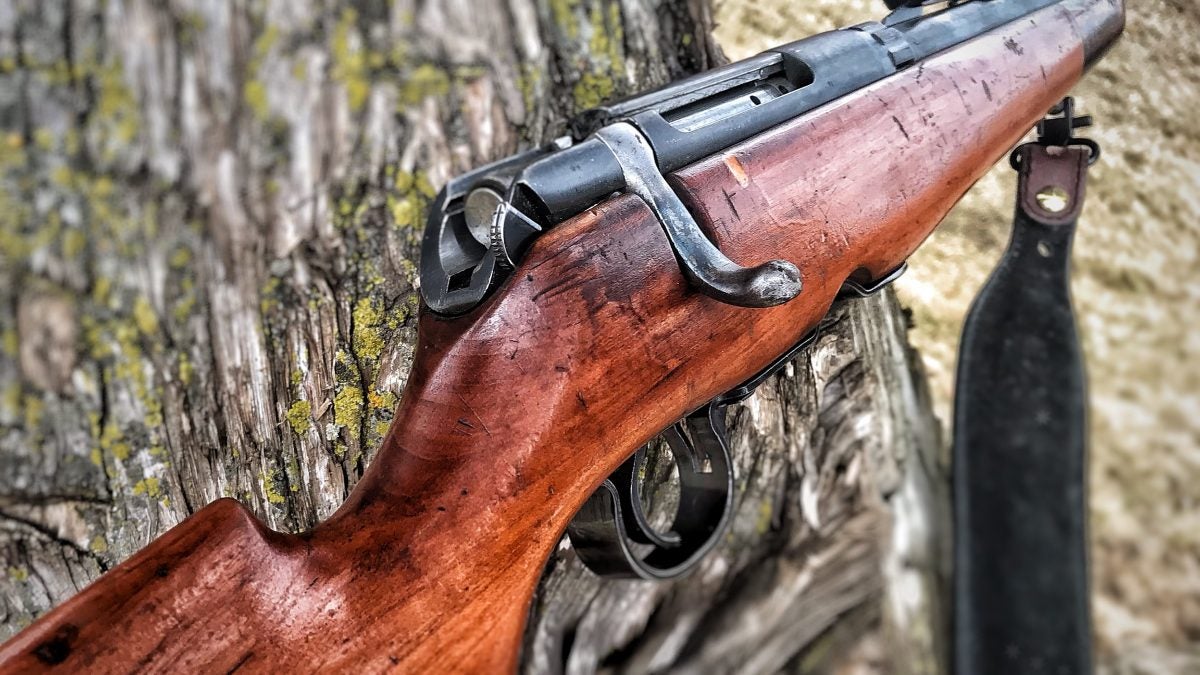 In closing, we here at AllOutdoor hope you enjoyed the newest segment and maybe even learned something you did not know before. So what do you think of this design? Do you want to go out and find one to have for yourself? Why do you think this firearm was so well received at the time of its appearance? As always, let us know all of your thoughts in the Comments below! We always appreciate your feedback.