Bergara kicks off Innovative Small Batch line with the Sidekick
Eve Flanigan 05.13.21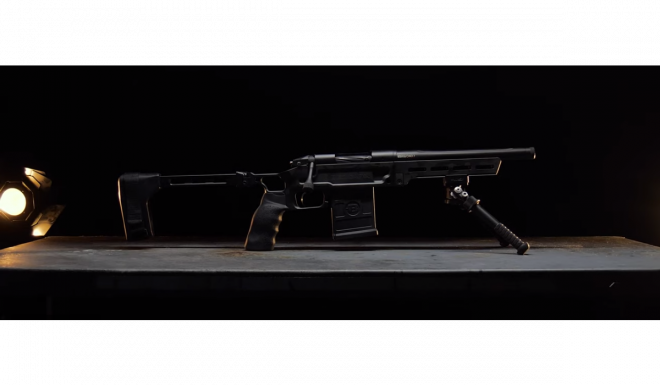 Bergara, with its US base in Georgia, just announced the addition of a new "Small Batch" series of guns created for a niche market. Only 200 of each Small Batch gun will be produced. The first of the series is the Sidekick, a tiny rifle that's short enough to be called a pistol, but in rifle cartridges of .223 Wylde, 308 Winchester, and 6.5 Creedmoor.
The Sidekick sports a Bergara action with nitride-coated bolt assembly. The 10.5″ 416 Stainless Bergara barrel is threaded and Cerakoted in flat black with a thread protector included. The sweet little barrel makes the Sidekick a great companion in jurisdictions where it's legal to hunt with a pistol during muzzleloader season.
The rest of the gun represents a collaborative effort from some of the industry's most innovative and reputable manufacturers. Black Collar Arms of Austin, Texas provides the chassis. The company is known for their lightweight aluminum chassis, pistol-style rifles like the Pork Sword. The Sidekick's remarkably stylish and compact profile sports an Arca Swiss/M-LOK rail and is black coat anodized with Multicam cerakote. It has an ambidextrous magazine release for the 10-round magazine that's included.
The rubberized grip is made by Ergo of New Mexico. The grip is modular and can be changed out. Bergara's ongoing partnership with Trigger Tech adds their user-adjustable Primary Trigger. This high-performance trigger lends what Bergara calls a "world class experience" to shooting.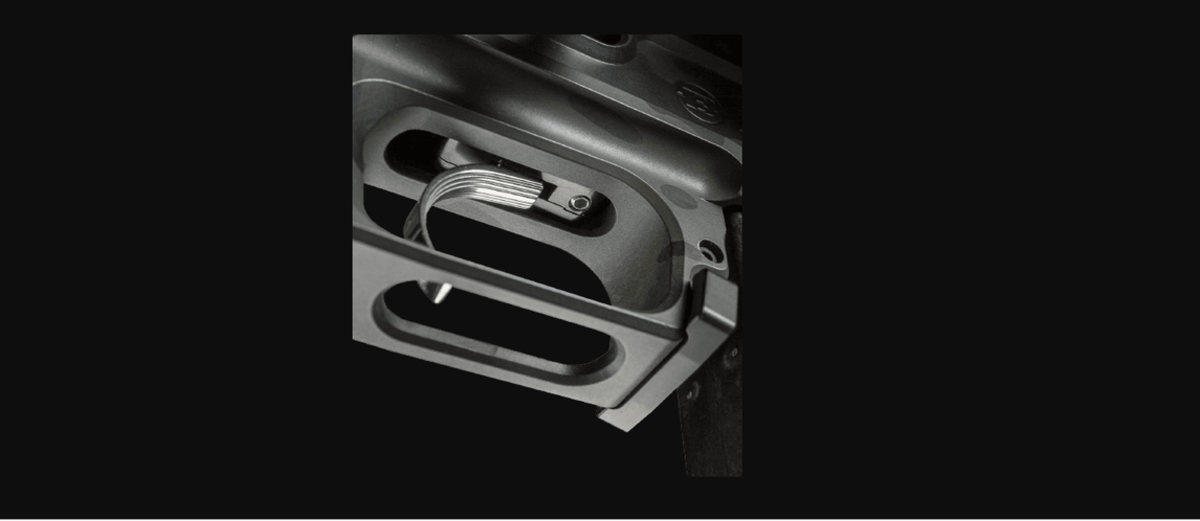 Bringing up the rear is an SB Tactical folding brace that matches the chassis nicely. The brace folds flat and, along with the short barrel, makes a very compact package.
This package doesn't end with the gun. Eberlestock provides a handsome pack in its S27 Little Trick, an EDC pack that has room for computing as well as shooting gear. This subtly stylish pack can go tactical, outdoor, or urban rustic depending on the application.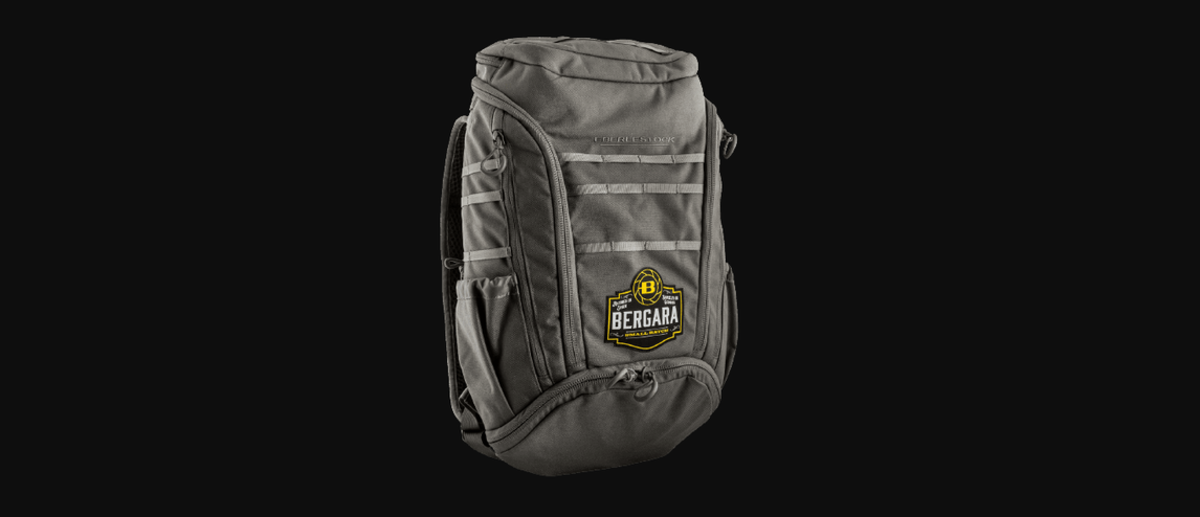 There's more. Bergara includes a unique challenge coin with the package, and plans a series for the others in the Small Batch collection. The coins are made from Bergara barrel drops (the portion of the barrel that is left over when it is cut to length), and are stamped with the Small Batch numeric designation.
Boutique quality comes with commensurate pricing. The MSRP on the Sidekick is $2,899. While this gun may be collector quality, it's likely that some will enjoy it as a light, easy-to-carry, but capable companion for medium- to large-game hunts as well as adventures afoot or on wheels.
SPECIFICATIONS – BERGARA SMALL BATCH No. 1 "SIDEKICK"
Weight: 5.8 lbs
Overall Length: 28.25 inches (extended)
Barrel: 10.5 inches, fluted stainless steel
Muzzle: Threaded 5/8-24 inches; includes thread protector
Mag Capacity: 10 round mag provided
Trigger: TriggerTech® Primary Trigger 1.5-4 pounds adjustable
Finish: Multicam Black Chassis, Graphite Black Barreled Action
Stock: Black Collar Arms
Small Batch #1: 200 units
CALIBER/TWIST
.308 Win | 1 in 8″ Twist
6.5 Creedmoor | 1 in 8″ Twist
.223 Wylde | 1 in 8″ Twist