Socks Matter: Four Sock Brands to Treat Feet Right
Eve Flanigan 06.29.21

There's something about a perfectly cushioned sock. Whether it's keeping my toes toasty on a cold day or providing a little comfort when it's over 100 degrees and I've been on my feet for hours, taking a moment to feel the bit of ease that great socks add to the day is more than luxury. Quality socks reduce foot fatigue and make it possible to enjoy or persist through good and bad days afield and at work.
This article takes a look at the outdoor-styled sock brands that have emerged as personal favorites in recent years. Whether it's been hiking on rocky terrain, standing guard duty in both sub-freezing and asphalt-melting temps, or riding and tending horses, these brands make the cut for providing durable value and allowing me to do my best at work and recreation.
Minus33
This merino wool company also makes undergarments. They are the latest I've tested, and how! The primary test was comprised of a very hot 12-plus hour day wearing the crew-height Mountain Heritage Lightweight socks. The day started with a short guard shift with the socks under 6″ tall duty boots plus an ankle-borne first aid kit. Doing my customary laps around the block on foot patrol, these socks' wicking qualities kept my feet comfortable.
That shift was followed by a four-plus hour hike in low-top hiking shoes over very rough terrain. Minus33's wool blend materials mean that socks dry fast and never stink. It was amazing that, at both the midday shoe change and at day's end, these socks were damp on the outside, but dried quickly while still on my feet. There was no bunching or other sock-related discomfort.
Minus33 socks are offered in four sizes fitting as small as a women's size 4 up to a men's 14.5 shoe. The Mountain Heritage Lightweight Crew is representative of the company's pricing at $19.99 in five subtle and attractive color combinations. I've also tried a pair of their ankle-height socks and enjoy both the cushioning and looks of the mountain-inspired, woven-in design on the cuff.
Fox River
This company has become an old standby for me. Their sock choices run the gamut of synthetic and wool blends appropriate for any season or activity. Their summer weight crew socks are a range-day staple; after two summers of near-daily wear my original Fox River socks are just beginning to lose some elasticity.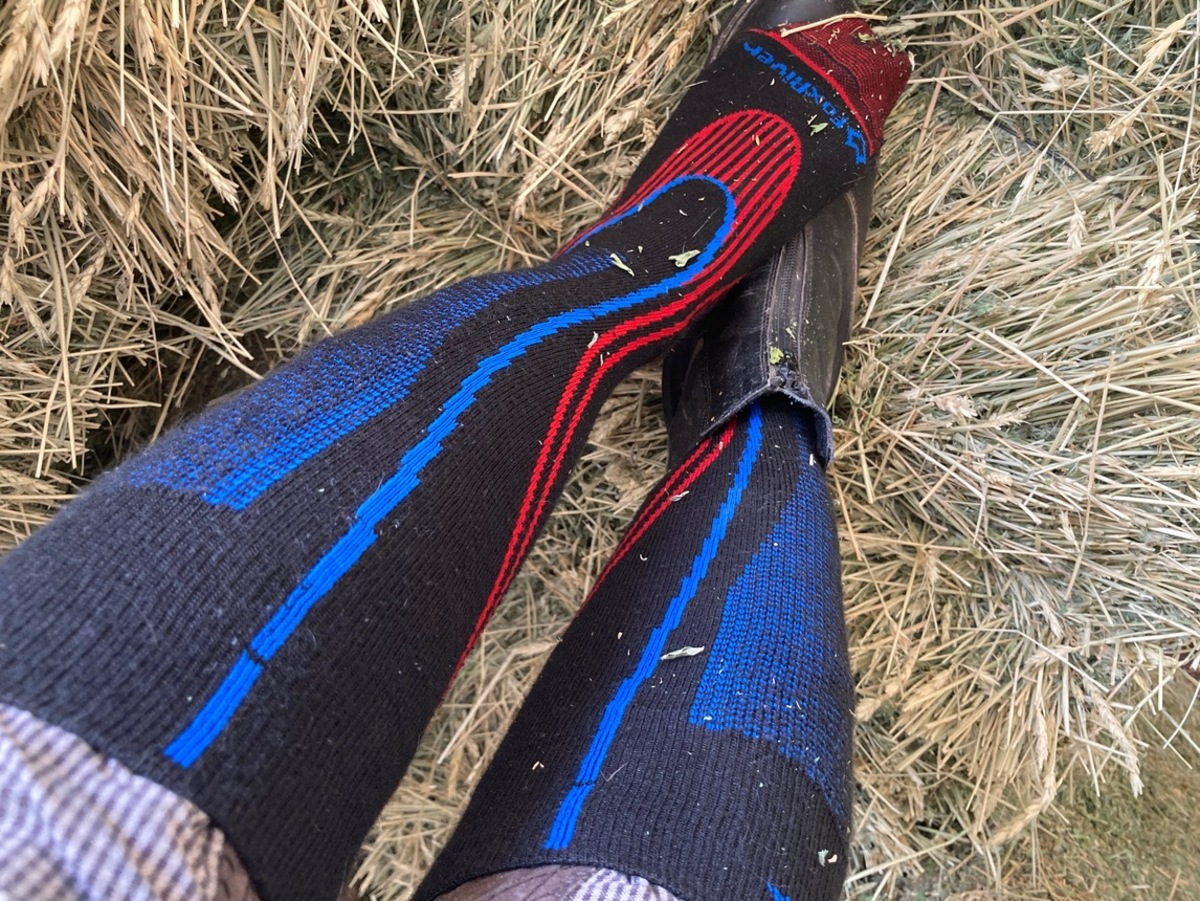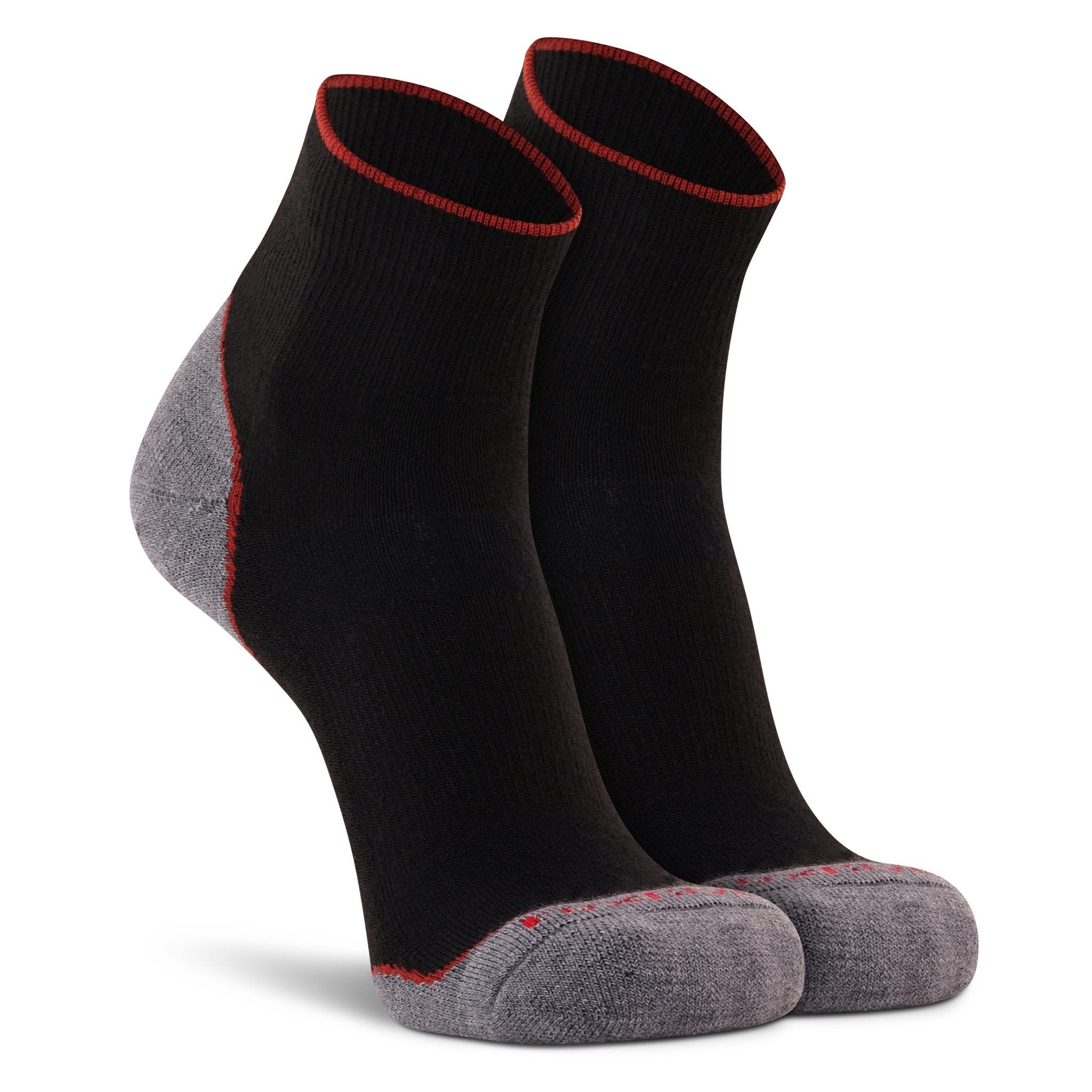 Great deals can be had during Fox River sales. For example, their Basecamp Lightweight Crew is currently under the $7.00 mark if your size is in stock. Athletic socks for all sorts of pursuits are a Fox River specialty. Though I'm not a skier, their Arapahoe Ultra-Lightweight Over-the-Calf socks are a great solution for under riding boots and chaps.
Farm to Feet
This company uses materials sourced from American, non-corporate farmers to make luxury socks in the USA. Although I'm less than enamored with their Instagram presence, which at times has pushed political stances more than socks, the quality of their socks is top-rate with the toe seams never being palpable. The selection of styles and colors is rich.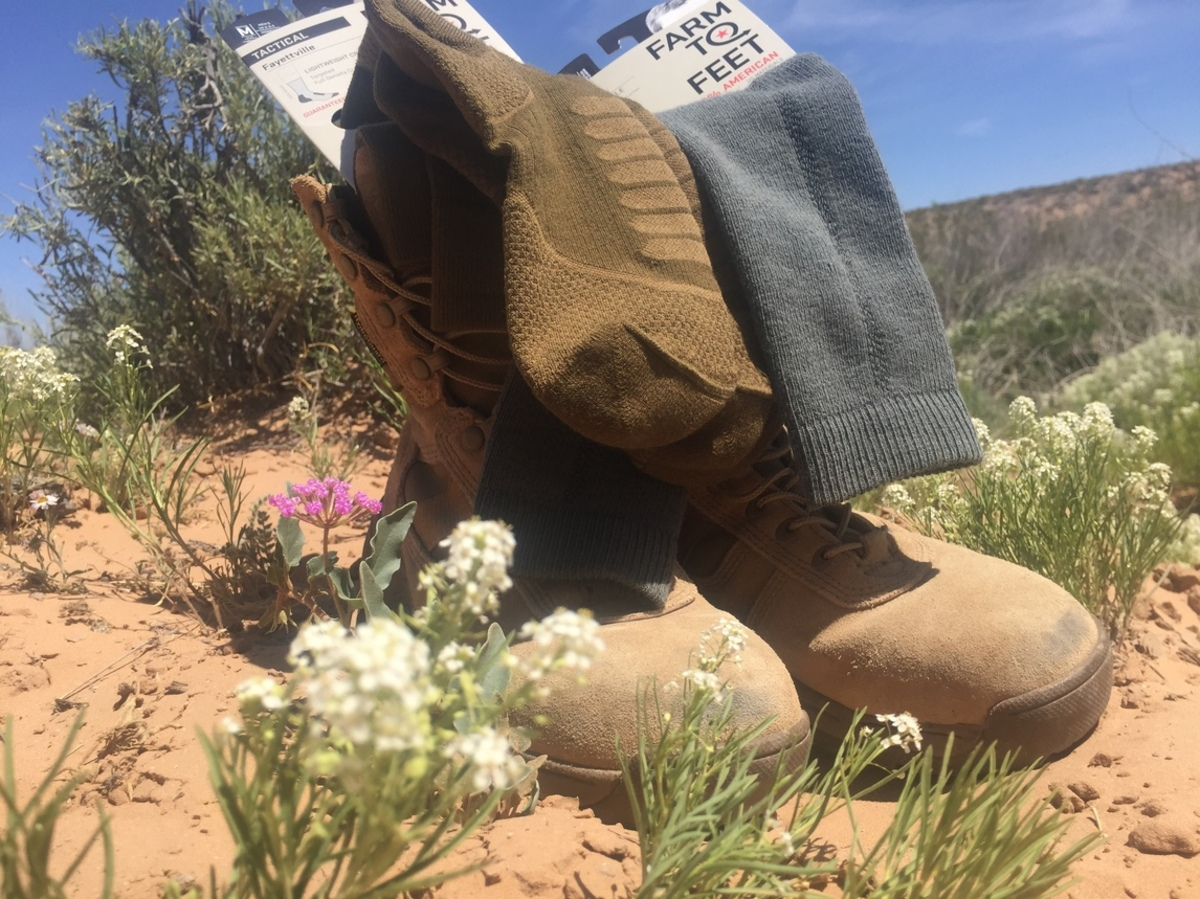 Farm to Feet offers a dedicated Tactical line of socks for duty and gym plus designs for general needs. Their Boulder Full-Cushion Crew ($15/pair) is a favorite of mine for duty wear. The generous cushioning is a fatigue-fader while the somewhat loose knit makes them breathable. Pick from subtle to bold designs with this artsy, all-American brand. If you find a favorite, buy extras as their offerings do change. Their no-longer-available ankle-height socks have become my favorite for biking.
Hi-Tec
This British label's mission is to "get people outside." Their sock selections have become my go-to choice for warmth and wool-enhanced cushioning. Typically, Hi-Tec is the most affordable of the sock choices named here. They even have a new line of work socks being sold by Walmart.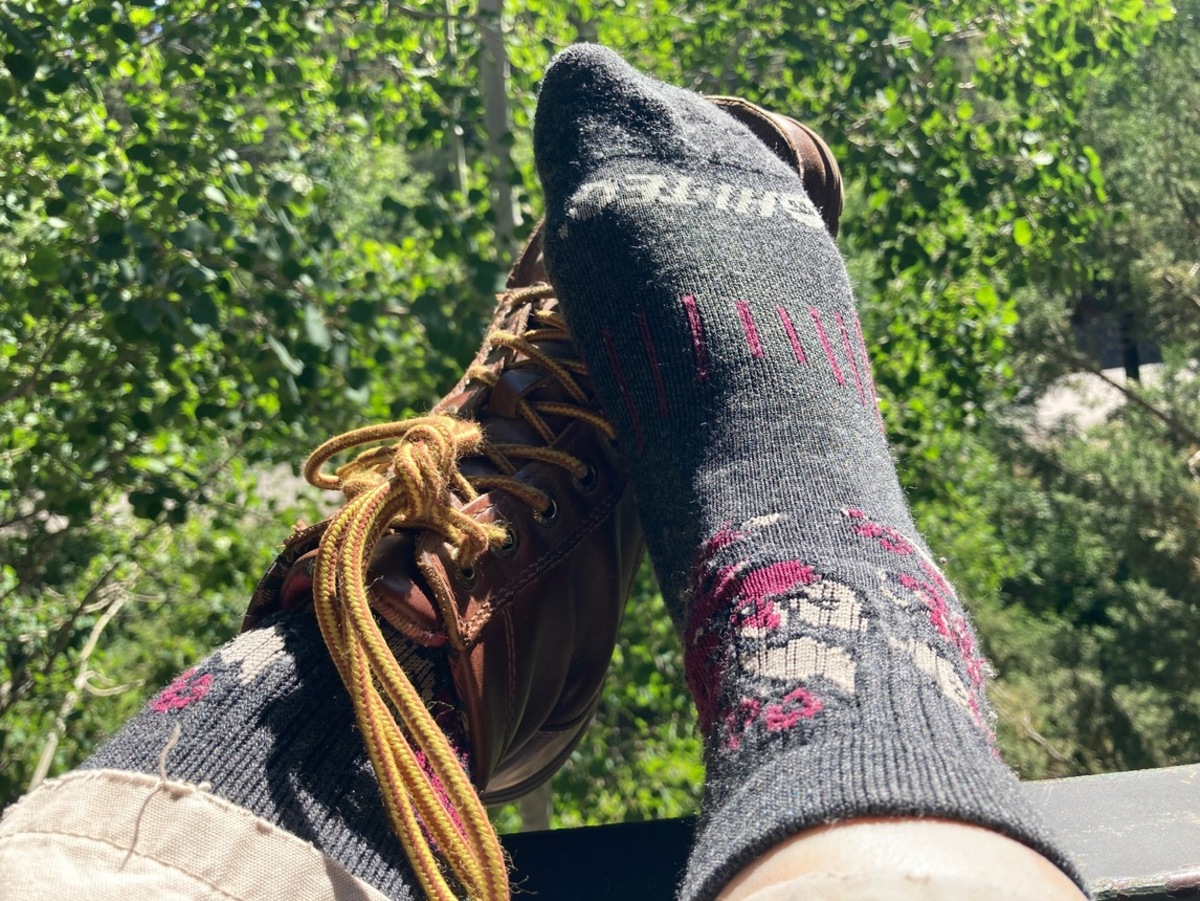 While direct order from Hi-Tec is not available, most online and brick-and-mortar hiking supply stores sell this brand. People who need sizes other than average will probably be disappointed in Hi-Tec. However, their average sock is way above the average Walmart sock in terms of durability and comfort.
I should note that none of these brands make a sock that are restrictive of the forefoot. Many of these sock varieties do offer a bit of midfoot elastic support. As a person who has become an amateur student of footwear due to rehabbing of shoe-induced foot damage, I've learned that toes were meant to spread out wide – though most western socks and shoes literally squeeze toes together. Based on a lot of reading and foot rehabilitation, I shun socks that squeeze toes together in the name of "support."
A trait each of the above sock makers offer is consistently generous heel cushioning. With the back of the heel being a common friction point, any good sock will offer a little extra there.
Socks are often overlooked when planning a kit. After all, they're usually out of sight and most of us are just glad to have something to cover what's often the least attractive feature of our anatomy. Yet the right sock can make a difference. A good sock set is an investment that pays off in how we experience the outdoors and in how we show up to perform there.