1791 Gunleather Introduces New Optics Ready Holster Options
Luke Cuenco 08.04.21

1791 Gunleather has just announced they will be introducing a new lineup of Optic Ready Holster options to their already extensive lineup of 100% American Steer Hide Leather holsters. Carry optics have become incredibly popular amongst concealed and open carriers and 1791 Gunleather is responding to the increased popularity with this new lineup of Optics Ready (OR) holsters. Each of 1791 Gunleather's new holsters will still carry all the same quality and durability that their other holsters do but with the added benefit of being able to house a modern optics-equipped pistol.
1791 Gunleather Introduces New Optics Ready Holster Options
1791 Gunleather has developed their lineup to now accept a wide variety of Optics equipped pistols. Their standard Belt Holster (BH), Ultra Custom (UCBH), and Paddle (PDH) holsters are all now ready to accept your carry piece in a high-quality steer hide leather piece that will last a lifetime. I am particularly interested in their optic-ready option for their Ultra Custom holster. The new Optic Ready Holster lineup comes as a response from customers in 2020 demanding these carry solutions for their red dot optic equipped pistols. Perhaps many were bitten by the bug with the introduction of 1791's first optic ready holster option, the 2.4S Paddle Holster which was intended for Full-Size pistols.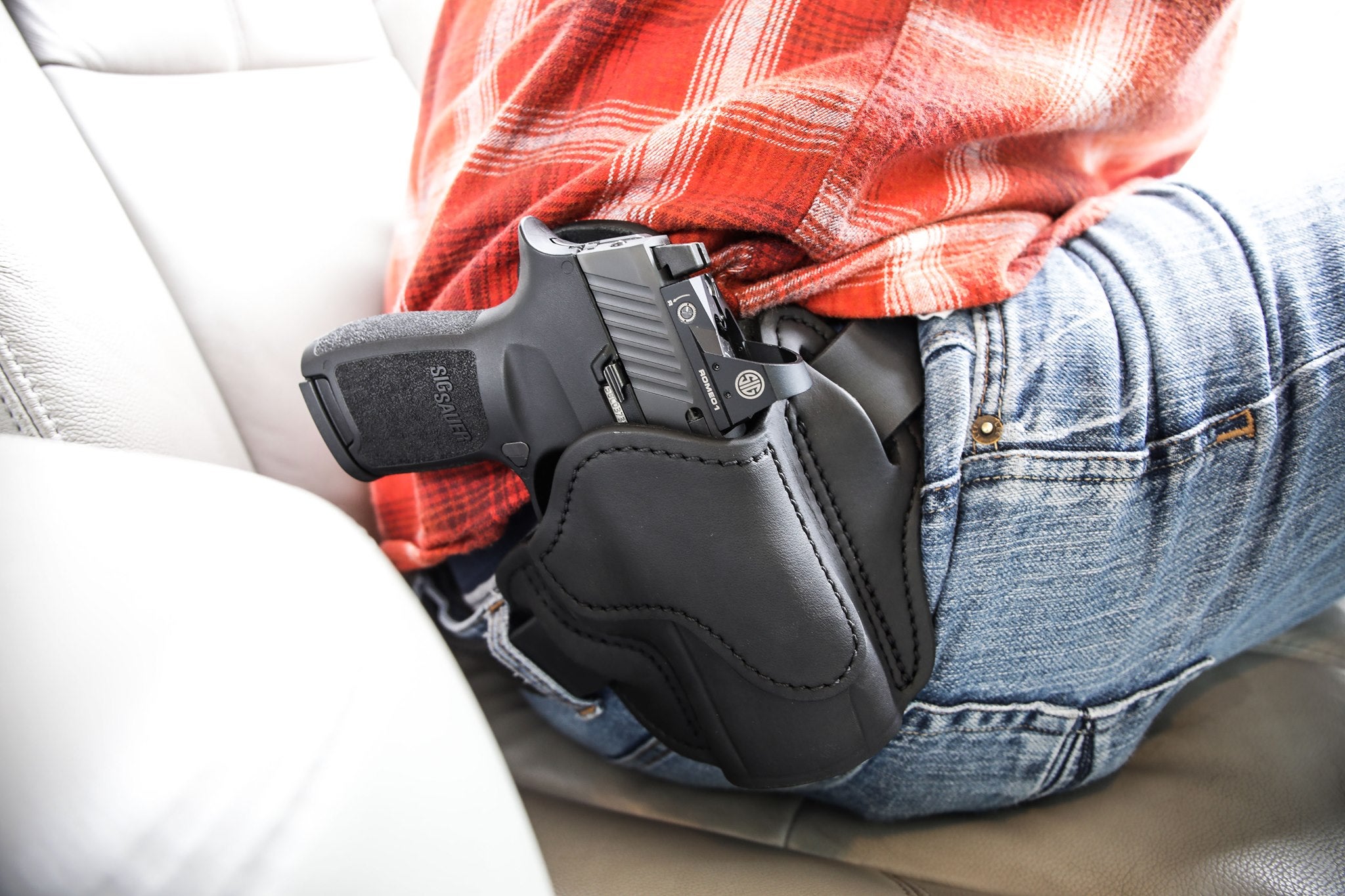 For those of you who don't know, 1791's Ultra Custom is a simple DIY solution for finding a suitable holster for nearly any pistol out there. Simply unpack the kit, heat up the holster blank, and then form it using your pistol and the provided tools. For more information on 1791 Gunleather's new lineup of Optic Ready (OR) holsters, you can visit https://1791gunleather.com. These new holster options would be a great way to keep your hunting carry piece nice and secure and with the capability of mounting up a red dot for better accuracy in case, the need for it arises.