Ascent Protein for Adventurers Now Available at Hannaford Supermarkets
Adam Scepaniak 09.15.21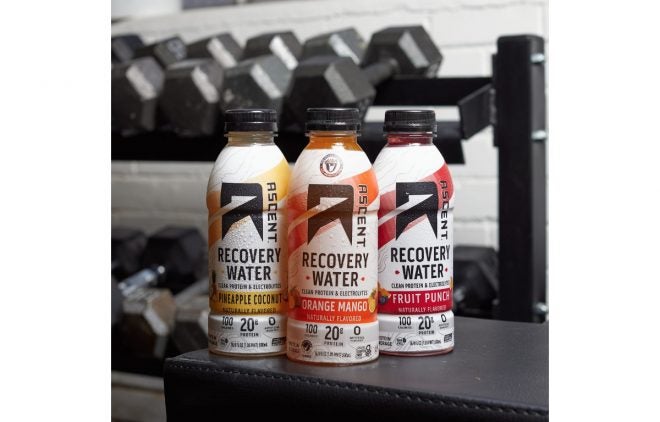 Ascent Protein is one of the fast-growing nutrition companies around with their Protein Recovery Water® and other complimentary protein products. For many of us who are recreating in the outdoors and our generally hectic lives, Ascent Protein is a perfect offering while you are on-the-go and need that healthy, nutritious support to get through your day. Now, Ascent Protein has announced that they are going to be available at 130 Hannahford Supermarket locations throughout the Northeast.
Coverage of Ascent Protein on AllOutdoor (AO)
All of these Hannahford Supermarkets will be carrying Ascent's Recovery Water® in Orange Mango, Fruit Punch and Pineapple Coconut flavors. This RTD (Ready-to-Drink) beverage boasts 20 grams of protein at only 100 calories – high on protein and light on calories for anyone's diet. Josh Haskins, Head of Sales for Ascent Protein, had this to say about the announcement:
"Hannaford Supermarkets are a great fit for Ascent and our mission to help athletes naturally improve their athletic performance. New England is one of Ascent's most developed markets and our partnership with Hannaford allows consumers to conveniently find their favorite protein products while doing their weekly shopping."
Ascent Protein is a relatively new player in the nutrition sphere, but since starting out in 2016 they have come on strong in the past 5 years with some impressive products. I, personally, have been able to try their Recovery Water® while ranching and it was a great pick-me-up in the middle of my day and convenient as well. As always, let us know all of your thoughts in the Comments below and if you have ever tried some of Ascent's protein products. We always appreciate the feedback.
---
About Ascent Protein
Ascent(R) was created to naturally improve athletic performance and is The Official Sponsor of Hard Work(R). Ascent launched in 2016 and has continued to bring innovative products to the market, while remaining committed to their high-quality standards and offering products with straight-forward ingredients and nothing artificial. All Ascent products are Certified Gluten Free, and Informed Choice Certified meaning they are third party tested for banned substances. Aligning with the admirable qualities in the athletes that Ascent serves – going the extra mile, completing an extra set and never backing down from a challenge, Ascent pushes for high-quality results, knowing they do not come without hard work. For more information, visit www.ascentprotein.com.