The Path Less Traveled #032: Readywise Coconut Blueberry Multi-Grain
Andrew D 11.09.21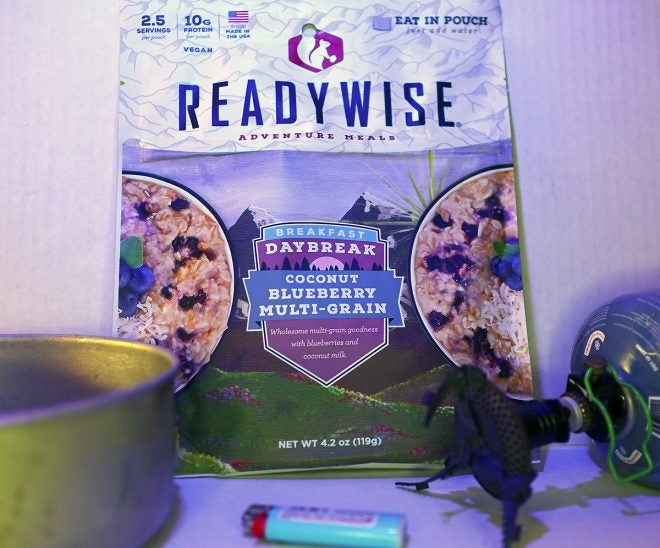 I ran across a deal on dehydrated meals that I'd never seen before. This one in particular was Readywise Adventure Meals Daybreak Coconut Blueberry Multi-Grain. I was ready to expect MRE style Granola with Blueberries and Milk. If you've had an MRE since 2008, I'm sure you've had one. I personally love this MRE food item, so it was a no brainer to pick it up and review it like Steve1989!
Who doesn't love Steve1989? You know, the guy who has a heavenly voice and eats historic military rations for our edu-tainment. Yeah, the guy with the long hair and silky smooth voice!
---
Welcome to our recurring series of "The Path Less Traveled." In this series, we want to take you along for our exploits out in the wilderness while hiking, camping, exploring, and general adventuring. This will include our small daily victories, foibles, tips, tricks, and reviews of gear we authentically appreciate and frequently utilize. While a well-worn trail can often be the pathway to a leisurely day, the paths less traveled can often spur on some of the greatest memories, misadventures, and fun we could imagine. Join us in the Comments as we share our travels and hopefully, we can all come together for a greater appreciation of the outdoors.
---
Thankful companies make fancy camping meals these days: 
Company Info
Readywise describes themselves as a manufacturer and marketer of freeze-dried and dehydrated foods for a variety of purposes. The company is based in Salt Lake City, Utah and was founded in 2008 by Morten Steen-Jørgensen. There are roughly 50 employees with the company who make freeze fried goods rated to last up to 25 years. Their dehydrated food lines online range from emergency preparedness kits, daily snacks, and "Adventure" meals.  These lines include foods such as:
Gluten Free
Organic
Meats
Fruits
Vegetables
Milk & Eggs
etc…
I purchased four of their meals at my local Wal-Mart on a promotional endcap. The four flavors included:
Readywise Adventure Meals – Switchback Spicy Asian Style Noodles
Readywise Adventure Meals – High Plateau Veggie Chili Soup
There are several iterations of camping and MRE "oatmeal" or "granola" with blueberries. Readywise was able to differentiate themselves from others by using red winter wheat, hard white wheat, coconut milk (instead of dehydrated milk products) and additional natural blueberry flavor added to the powdered coconut milk. Their product is resealable, has "2.5 servings," and totals to 480 calories.
Sodium is low for a prepared meal at 190mg. Sugars are a little high for my desires at 9g per serving. The total package has 35% daily recommended added sugar. They could have definitely gone without this. The entire package is 87 carbohydrates. As a T1D, I look at this with terror, as I try to stay under 50 on a sedentary office day. Out in the woods, this would be a good dinner or breakfast.
Don't complain to me when you get the groggy-sleepies three hours later.
Observations
Purchased this meal at Walmart on an impulse. The cost at date of purchase is cheaper than anywhere else I have found the product.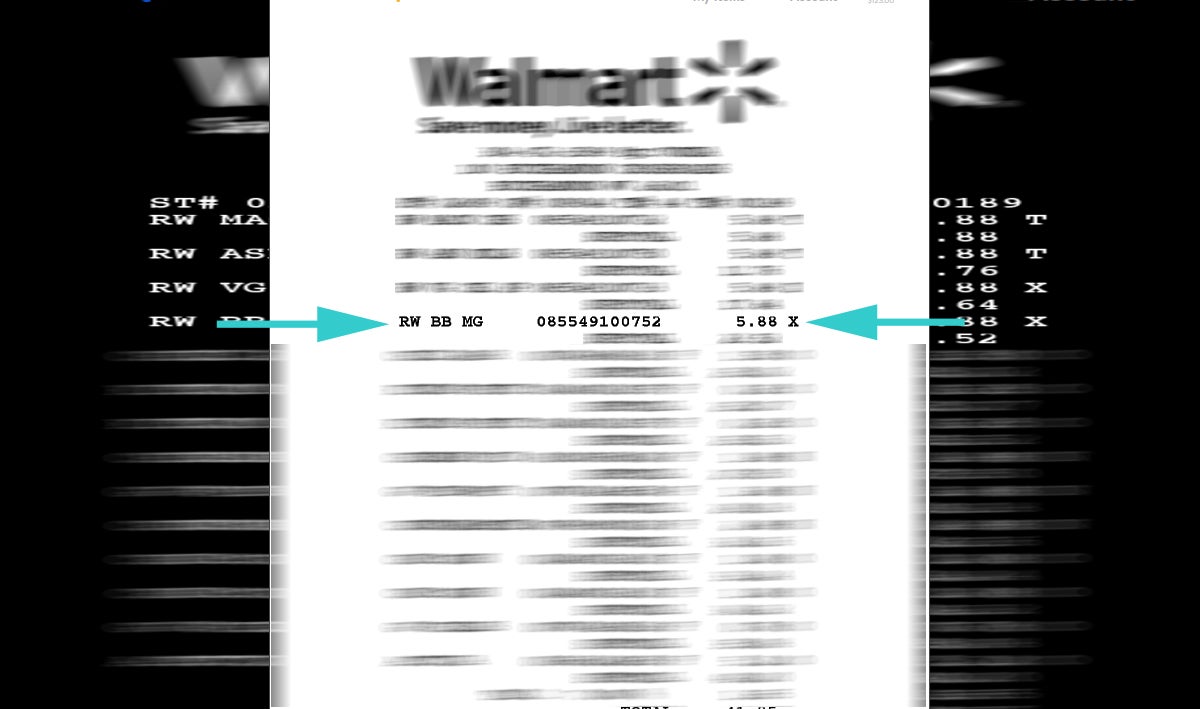 The Daybreak Coconut Blueberry Multi-Grain meal was the most exciting to try of the four choices. As soon as I opened the package and saw real blueberries, water couldn't be boiled soon enough to prepare!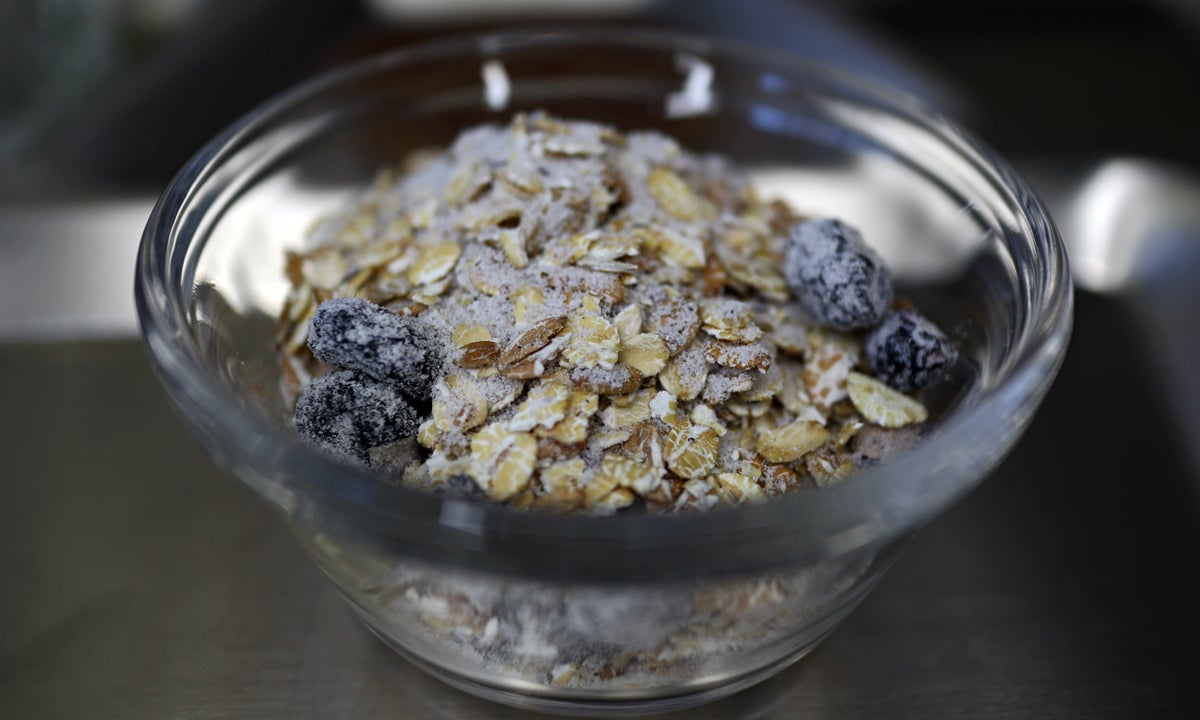 As a fine connoisseur of camping food, I knew that adding the recommended amount of water would turn this into coconut blueberry multi-grain soup. The MRE version of this breakfast food (I think made by Mountain House?) always looks as if someone tried to make a bowl of cereal from instant oatmeal if completed as instructed.
I boiled 12 ounces of water despite the package saying 16oz. I honestly think it could have done well with 11oz.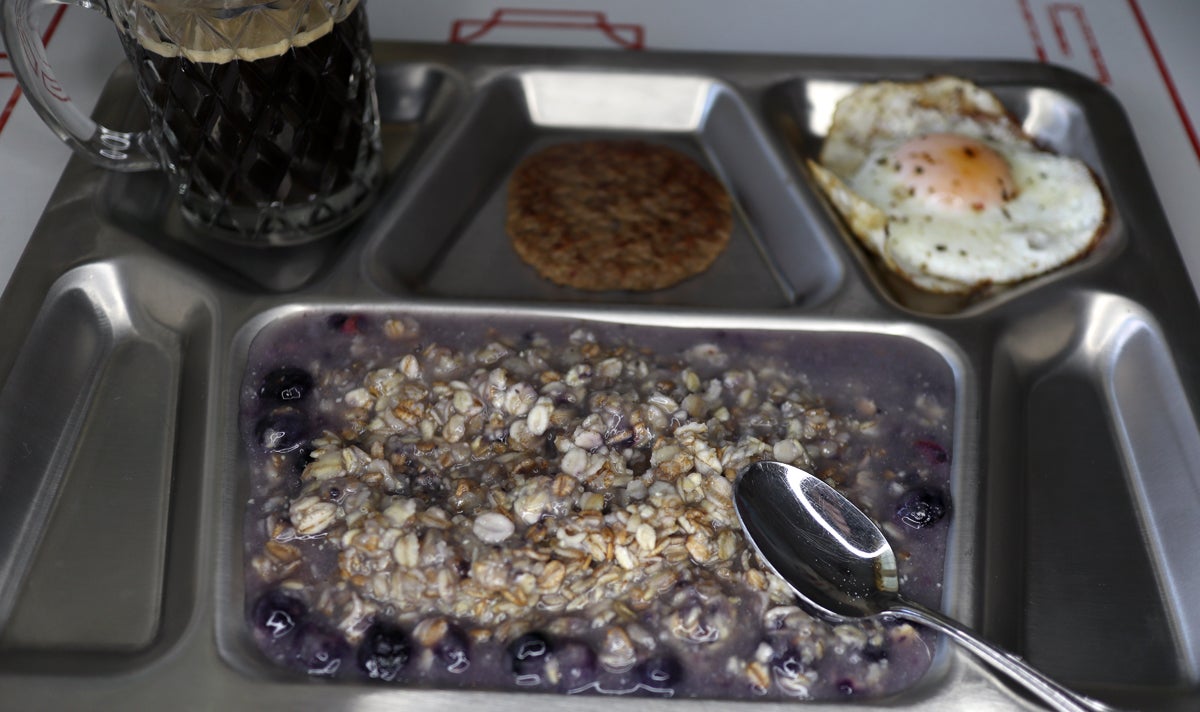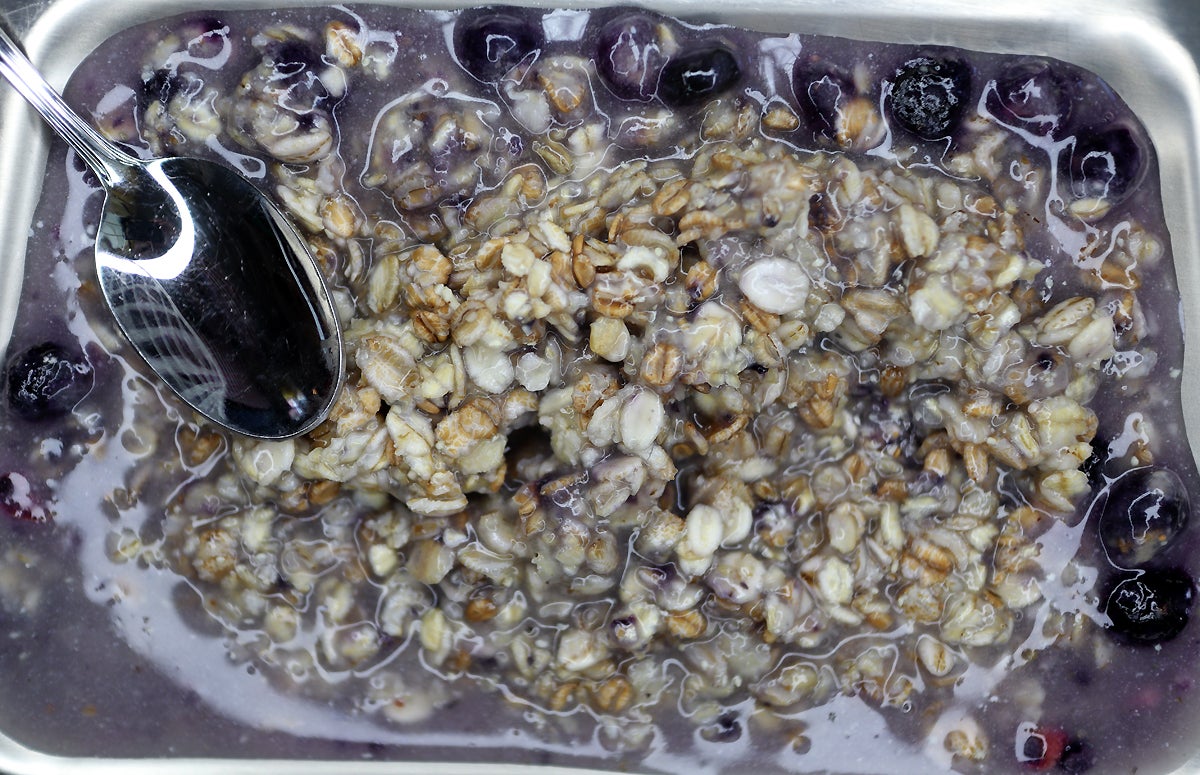 I appreciated the variety of grains and textures. The blueberries tasted like real berries, rather than the fake bits found in "blueberry pancake" mixes.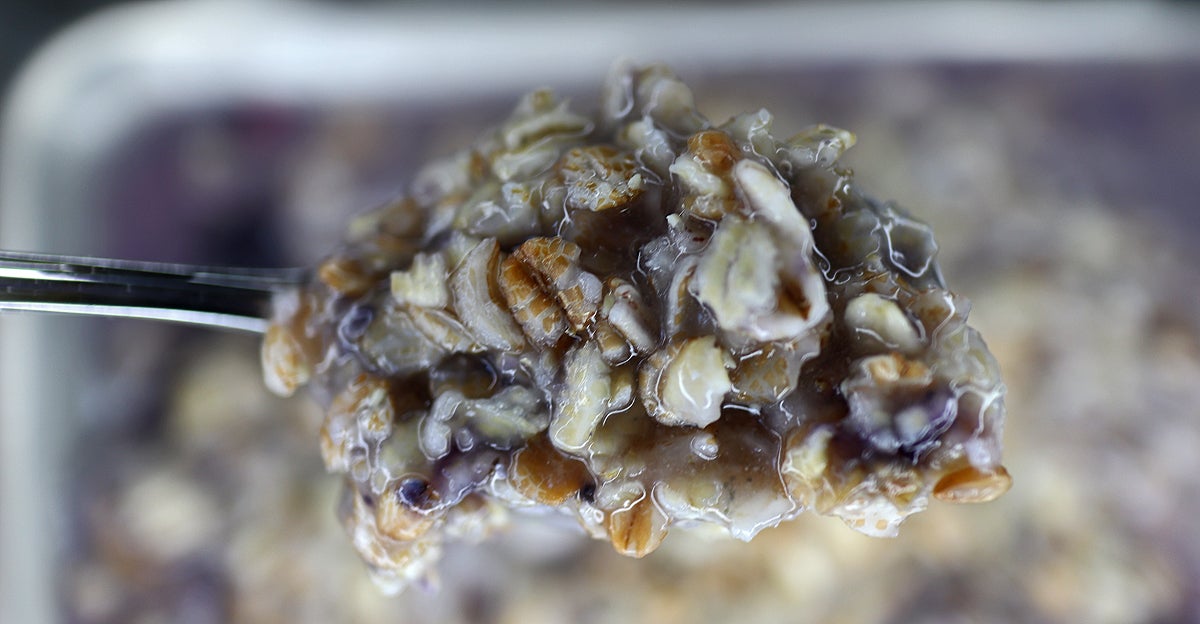 Ultimately, I became part of the clean plate tray club, and ended up skipping most of lunch and dinner, since day of review was a paperwork and studying day. With the quality of flavor, texture and volume of food, my overall rating is:
🍽🍽🍽🍽 out of 🍽️🍽️🍽️🍽️.
(Note: Additional taste tester reports an additional dash of salt could have made the flavors pop a bit more. I was satisfied as-is)
Comparison
Backpacker's Pantry Granola with Blueberries Almonds & Milk: $6.05 – 133g, 4.7oz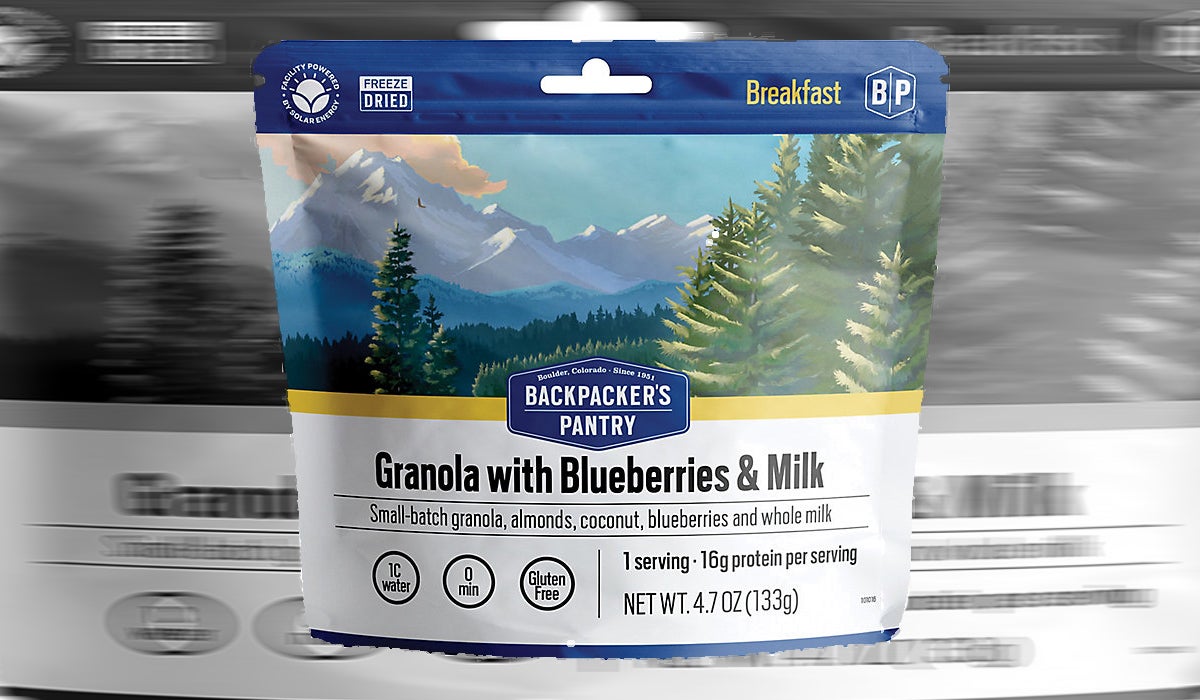 Very simple, wholesome ingredients.
Trailtopia Blueberry Oatmeal: $2.99 – 57g, 2oz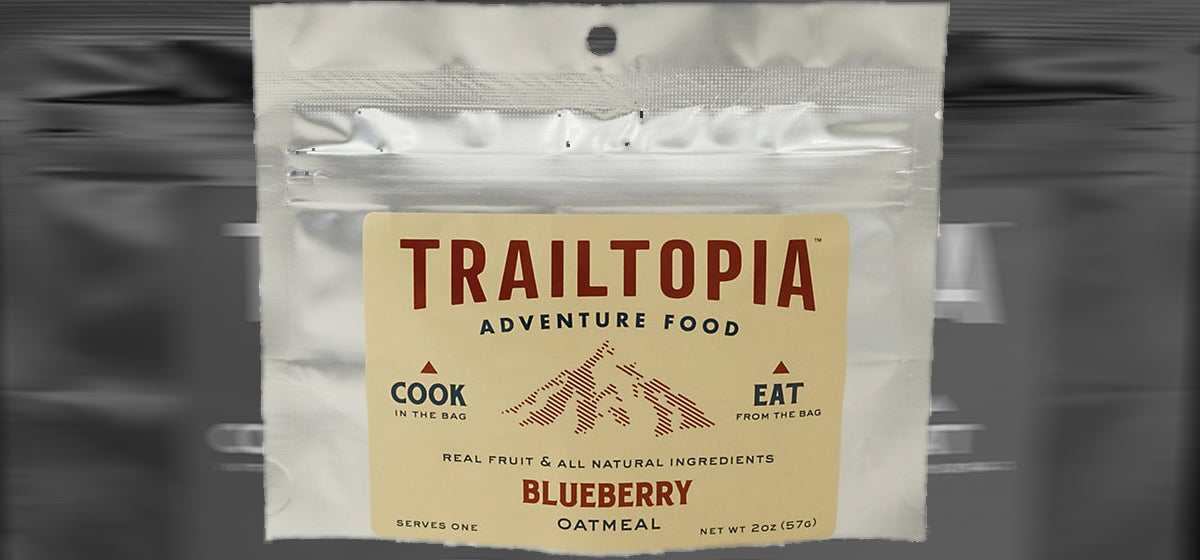 Oats. Blueberries. Done.
Mountain House Granola w/ Blueberries: $5.99 – 113g, 4oz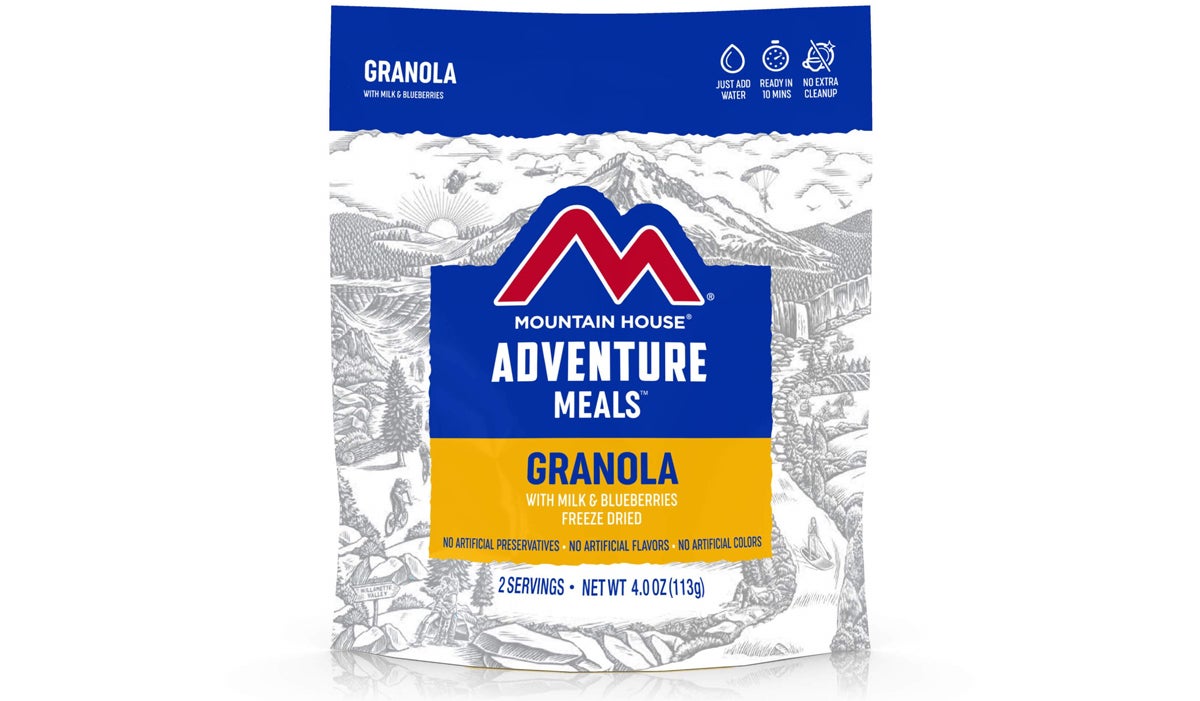 Specifications
As Per Readywise's site:
Each pouch of our Daybreak Coconut Blueberry Multi-Grain contains 2.5 servings and is resealable. These pouches are lightweight making them easily portable on any outdoor adventure. Just add water and you can eat directly from the pouch.
Product Number: 03-920
UPC: 855491007522