Federal Expands Punch Personal Defense Line To Include 44 SPL
Nicolas Lenze 01.04.22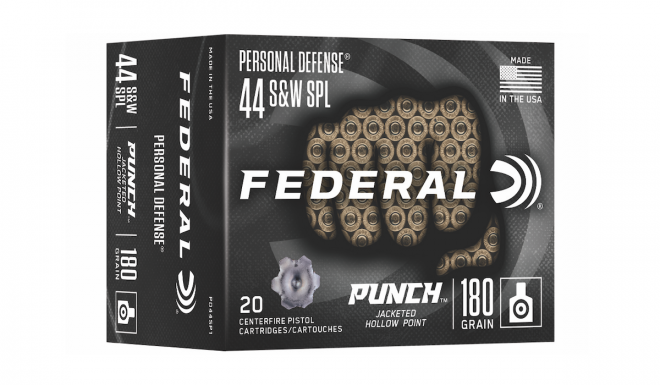 The Punch line of Personal Defense ammunition was previously limited to seven cartridge, including the sometimes controversial .22 Long Rifle. Other calibers included 9mm Luger, .40 S&W, .45 ACP, .38 SPL, .380 ACP, and 10mm Auto. Now, the popular defensive ammunition is available for those who protect themselves using the .44 S&W SPL cartridge. Now, Federal expands Punch to include the potent revolver cartridge.
Federal Premium News Coverage on AllOutdoor
Shooters who choose to protect themselves with the powerful 44 S&W Spl. can now opt for the versatility of Federal® PunchTM. Like all loads in the line, the 180-grain offering was developed using Federal Ammunition's decades of experience designing the world's finest defensive handgun loads.
Federal Expands Punch Line To Include 44 SPL

This .44 S&W SPL loading launches a 180-grain bullet toward your threat. Meant to find a balance between effective penetration and consistent expansion, Federal decided to use a jacketed hollow point. The soft lead core is ideal for the latter. Carrying a gun all day means your ammunition can be exposed to sweat and other moisture. This is why Federal chose to use high-quality brass casings and to use a primer seal, ensuring your rounds ignite when you need them to. As with all of their ammunition, these are made in the United States. Each box of Punch gives you 20 cartridges.
SPECS
Caliber: .44 S&W Special
Bullet weight: 180 grains
Bullet type: Jacketed hollow point
Rounds per box: 20
MSRP: $35.99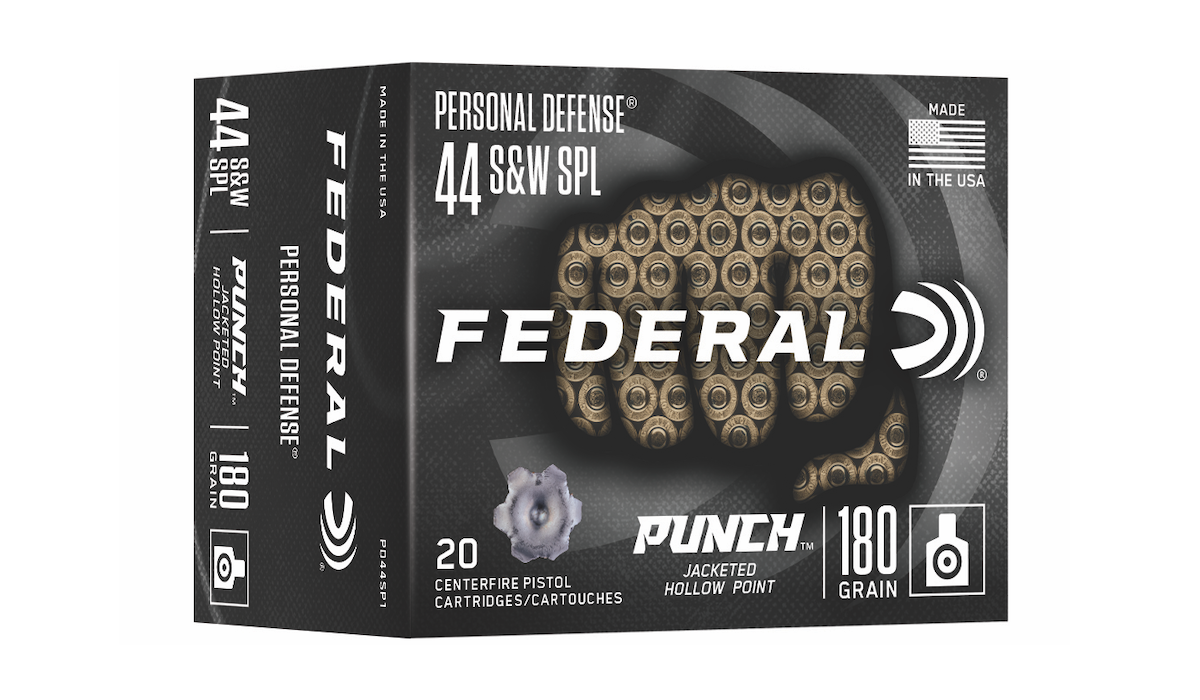 If you'd like to read even more information on this powerful new loading, look out for its release this year on the Federal Premium website. You can also learn more about this and other products when you follow Federal on social media. Like, follow, and all that good stuff on Facebook, Instagram, Twitter, and YouTube. Stay armed and protect your life!