The Path Less Traveled #045: Wisport WS40 Backpack – VIDEO
Andrew D 02.07.22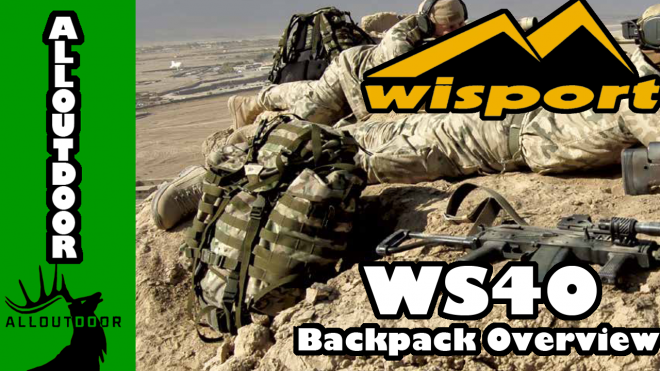 SHOT Show 2022 was a very busy time for media. The audio in this footage is atrocious, but rest assured that I'm getting better. Regardless of this, I still feel the Wisport WS40 Backpack video is worthy of people watching. I spoke to Justina and Piotr of Wisport and found them to be passionate for their products and home country.
Enjoy the video!
---
Welcome to our recurring series of "The Path Less Traveled." In this series, we want to take you along for our exploits out in the wilderness while hiking, camping, exploring, and general adventuring. This will include our small daily victories, foibles, tips, tricks, and reviews of gear we authentically appreciate and frequently utilize. While a well-worn trail can often be the pathway to a leisurely day, the paths less traveled can often spur on some of the greatest memories, misadventures, and fun we could imagine. Join us in the Comments as we share our travels and hopefully, we can all come together for a greater appreciation of the outdoors.
---
VIDEO – Wisport WS40 Backpack Overview
Wanna sing ?Backpack, Backpack? like Dora the Explorer? Check out these posts:
Company Info – WISPORT: Polish Producer of High-Quality Outdoor Equipment
Wisport founded their company in 1984 to produce outdoor gear meeting the demands of hunters, outdoorsmen, and military servicemembers. The company reports they focus on workmanship and designs that respect their buyers because Wisport is confident enough in their products to provide lifetime post-warranty service on their gear.
Piotr, one of the designers of Wisport's products, told me a story where many Polish military members who were working in conjunction with American forces received bribes and barters for their Wisport military issued backpacks. These soldiers had to re-order new bags to replace the ones traded for US gear. From what he heard, some pretty good gear traded hands for the bags, ITAR be damned.
Product Info – WS40 Backpack
The Wisport WS40 is an outdoors backpack for outdoor/sporting uses as well as light military use. The outside of the bag does have MOLLE webbing on sides, but not adorned on all sides with unnecessary mounting points. Side pockets for water bottles are present. The padding on the back of the bag works as both comfort and frame stability.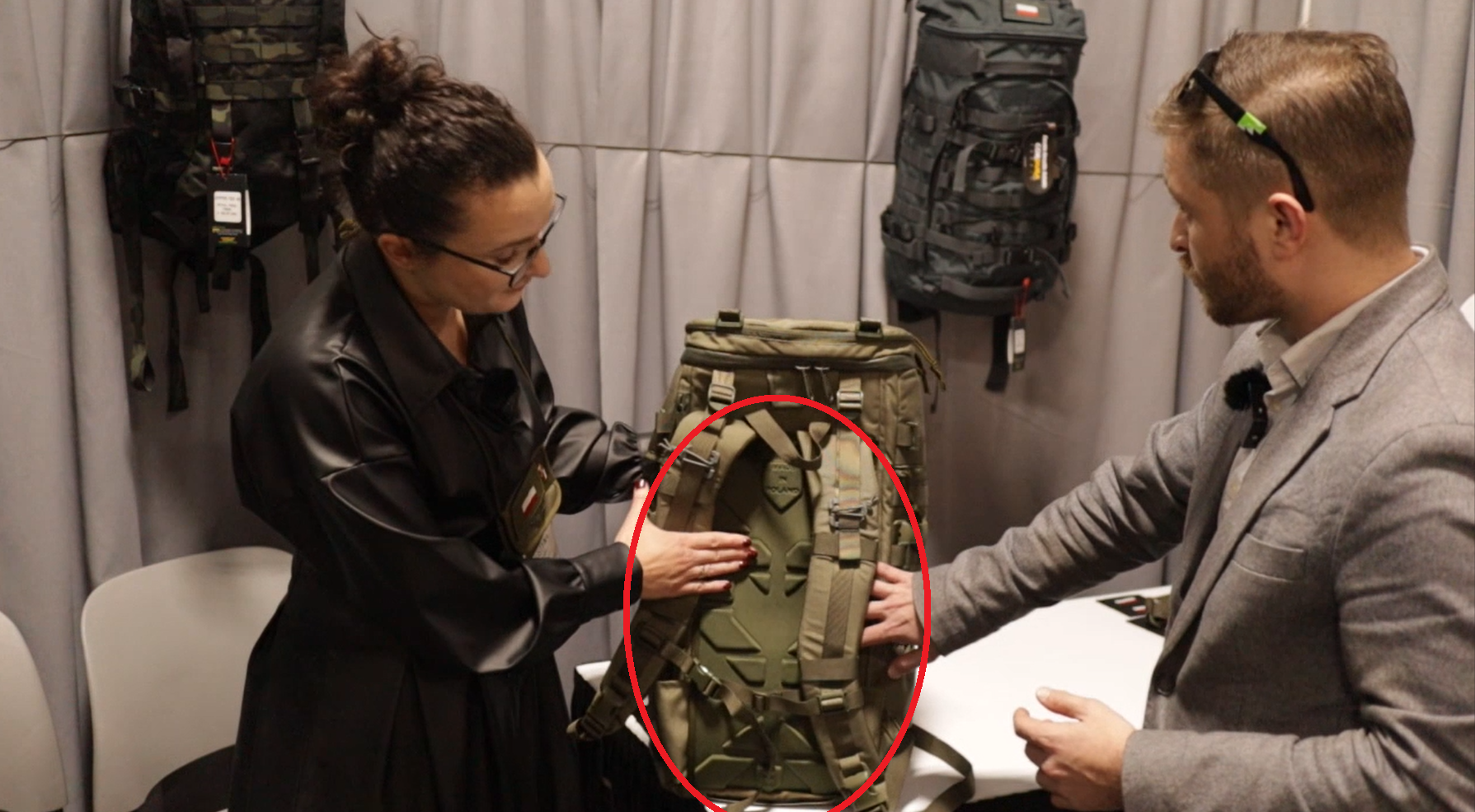 Shoulder rigging is fully adjustable, including sternum strap, concealable waist band, and load stabilizers at the top. Inside the bottom pouch of the bag, the WS40 has a rain cover. Having three packable bags inside the main backpack area, compartmentalizing gear is easy. These inserts are removable due to large amounts of Velcro utilized for stability.
Removing the three insert pouches drops the bag weight by 150g, roughly. Weighing 1,300g, the bag feels more appropriate for rough outdoor use, like their Racoon line of bags. See video for more footage of the bag!
Observations
There's something about the Wisport WS40 that called to me. I think because it is feels like a tactical version of my favorite bag ever, the Ozark Trail 30L pack. The exterior water bottle pockets are shallow for the popular 1L Smart Water bottles, and will likely slip out unless a retention system holds on to it.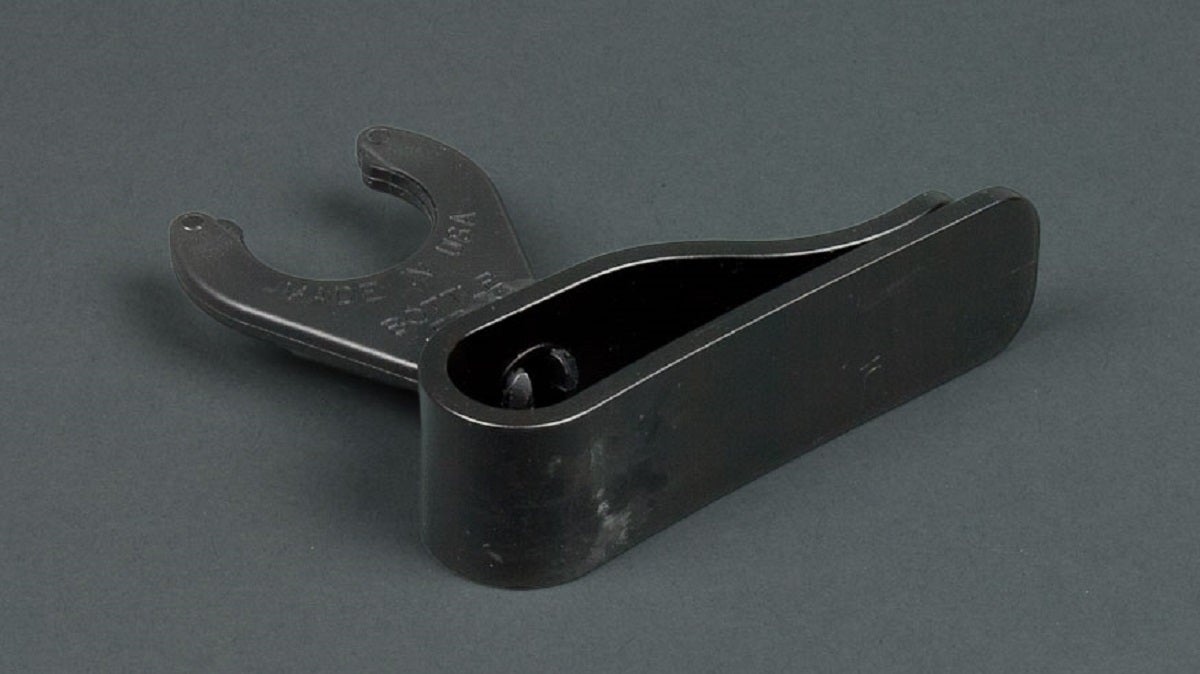 Elastic webbing on the front of the bag reminds me of old-school sleeping pad packing methods. Having the bag zip all the way down to the base of the bag is a good thing for me while others may feel different about this. I believe a full zip bag eases in packing and unpacking a bag in a hurry. A buddy who has one of Wisport's Racoon 45 packs states it is at a level of Mystery Ranch quality or better at similar price.
Specifications: Wisport WS40 Backpack
Volume: 40 Liters (2440 cubic inches)
Weight: 1,300 grams (2.86 lb.)
Estimated Release Date: Summer 2022
Estimated MSRP: $249