[GAOS Show 2022] CanCooker Companion
Andrew D 02.14.22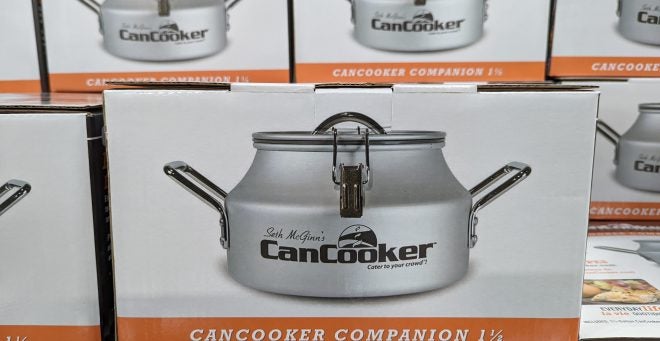 What do you think when you see a crowd of people gathering to sample food at a trade show? I don't know about you, but my mind goes two places… At the GAOS Show 2022, there were dozens of people swarming the CanCooker Companion booth to get a piece of andouille sausage, corn, or shrimp that came from the cooker. I thought these people were either super hungry and didn't want to spend $15 for a hot dog and soda, or there was a product that was popping out quality foods. So, what is a Can Cooker? Continue reading to find out!

Wanna inspire your inner Bobby Flay? Check out these food posts:
Company Info: Seth McGinn's CanCooker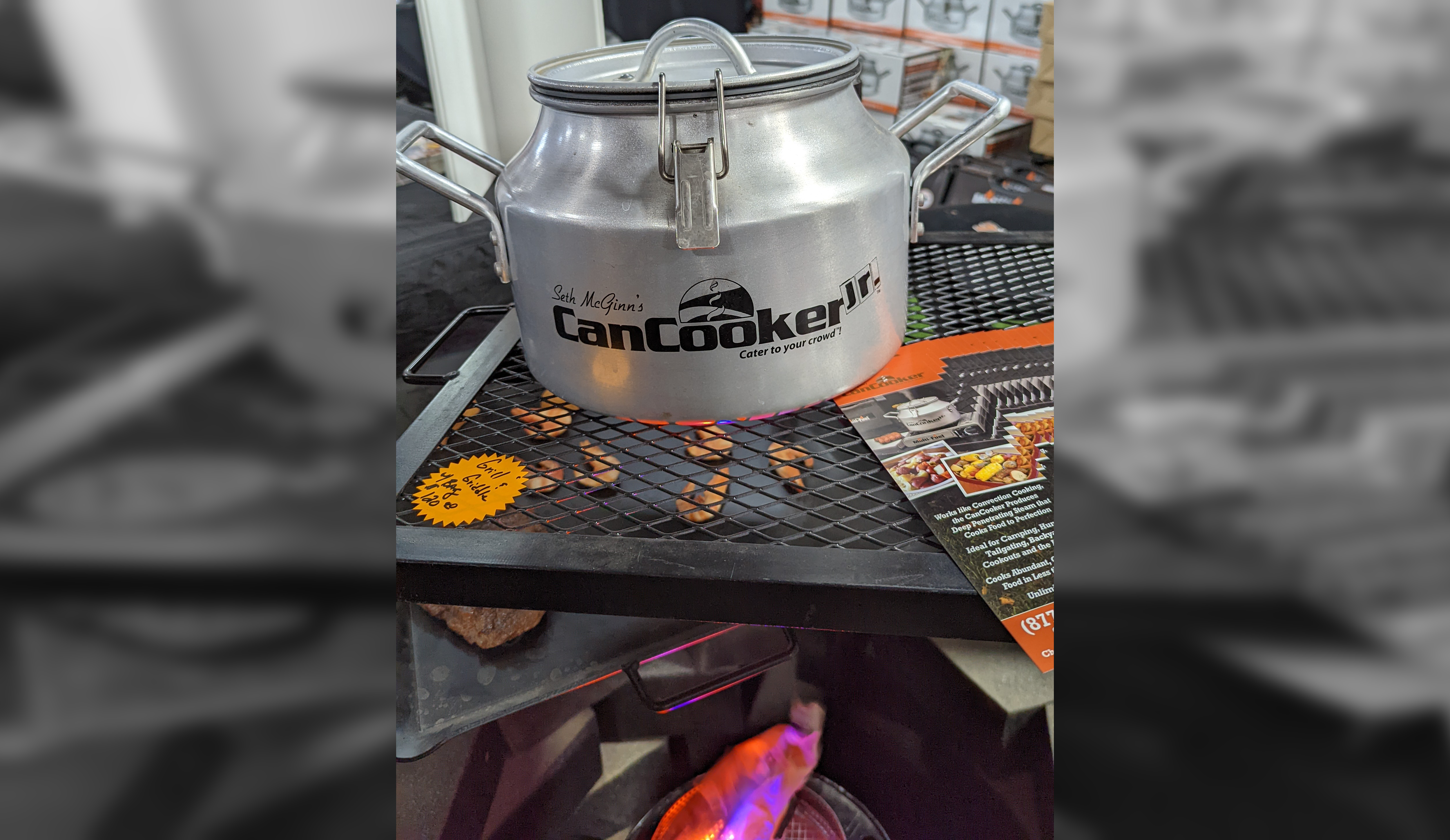 Seth McGinn's Can Cooker company is based around it's name's sake, the CanCooker. The company also sells various patented products like campfire grills, portable cutting boards, and an easy to clean beef jerky gun. It seems the company's game plan is to develop products that improve upon currently existing things to make them easier to use or maintain.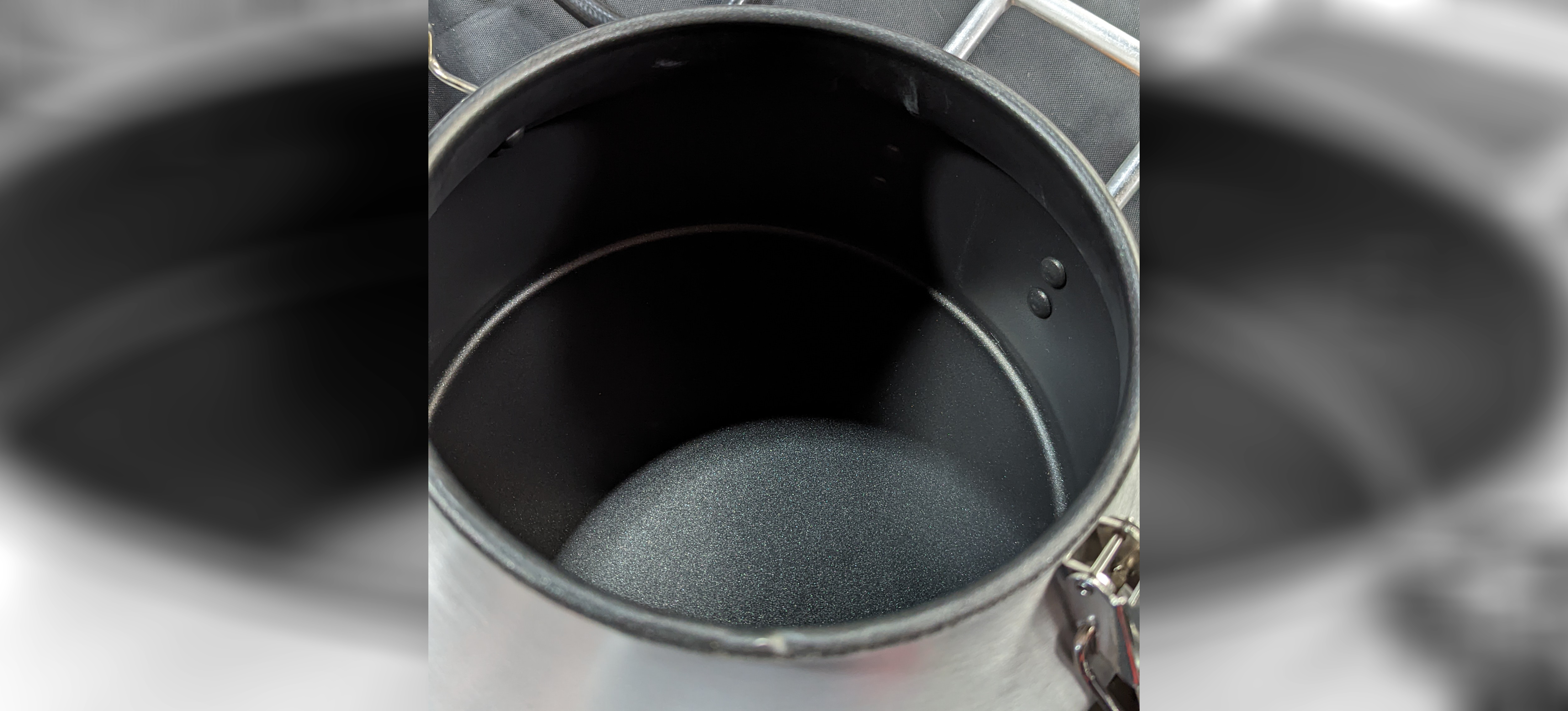 The CanCookers are all non-stick coated on the inside as of recent. This shows there is a willingness for iterative improvements amongst their product lines.
Seth McGinn's website says the following about their Can Cooker products:
"The revolutionary CanCooker uses steam to cook tender, flavorful meals that don't have to simmer all day in a crockpot. The lightweight, high-strength aluminum construction and latch-closed, silicon-sealed lid ensure years of hassle-free enjoyment. The Can Cooker is perfect for everyday life, weekend life, and adventure life."
The CanCooker is based off of traditional milk churns. You've probably seen one at a farm or replicas of them on a Karen's porch, coming from a primitives store.

Step 1: Prep your ingredients according to your recipe
Step 2: Fill the CanCooker – Spray interior of Can Cooker with non-stick spray.  Put vegetables in first, then meat, fish or seafood.  Seasoning and liquid goes in last. Add at least 12 oz. and no more than 36 oz. of any liquid – water, broth, beer, soda or juice.  Put on the lid and latch.
Step 3: Bring the CanCooker to a steam on low to medium / low heat – Cook on any heat source, including stovetop, grill, camp stove, campfire, and Seth McGinn's Multi-Fuel Portable Cooktop. Reduce heat when you see steam coming from the vent hole.
Step 4: Steam according to your recipe – The CanCooker will be HOT – be sure to use oven mitts when taking the Can Cooker off the heat source.  Let it sit for 5 minutes.  Use oven mitts when removing the lid and watch out for any remaining steam.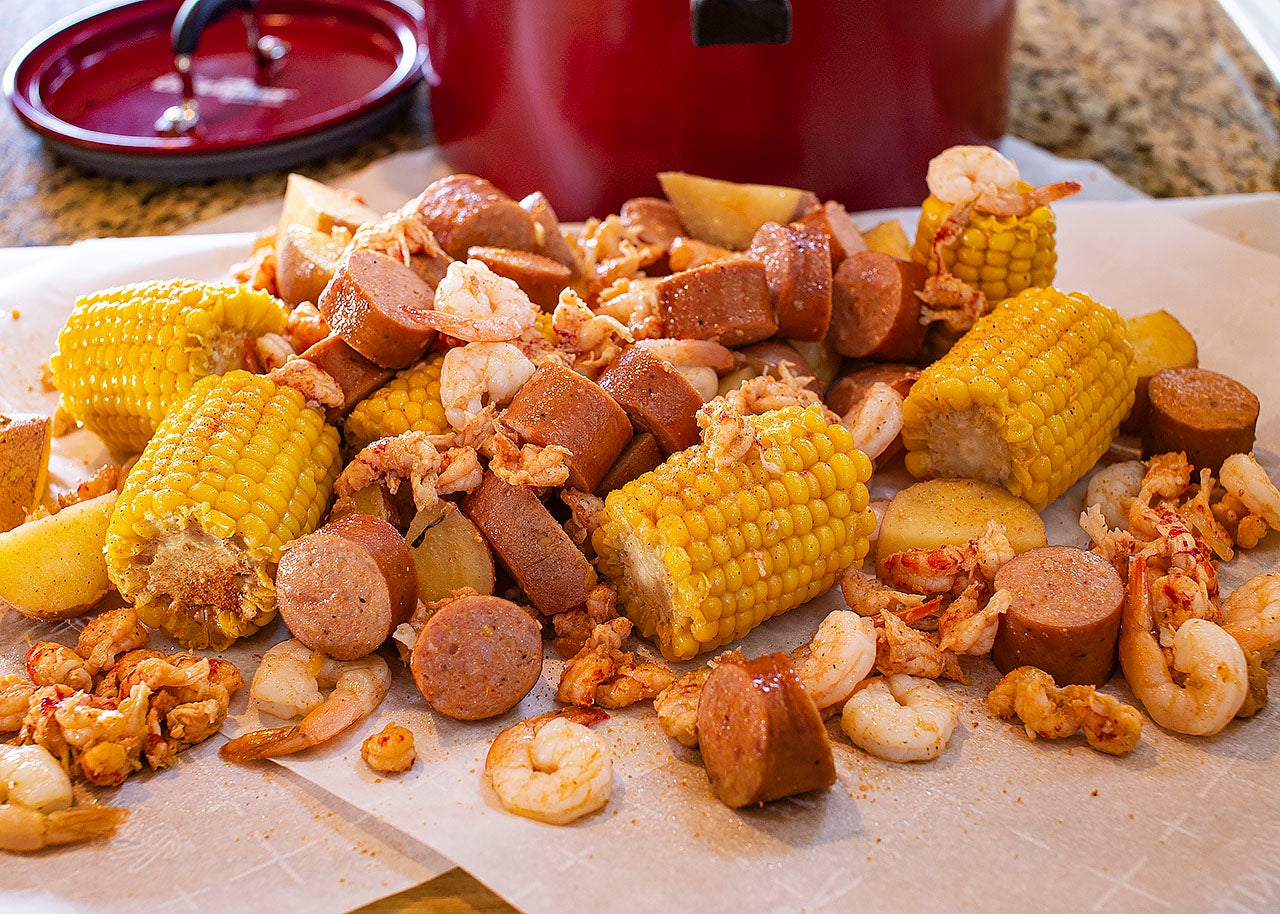 Additional Products
Signature Series Black Cherry 2 Gallon – Basically the CanCooker Jr. with nice paint on the outside. Big enough for soups and stews, but still easily portable. This is the one to bring to the pot luck at church or work.
Three CanCooker based cookbooks – If they're anything like the recipes on their site, I'm game. Simple, hearty. Tasty looking. They gave samples out during the show; line was so large, I decided to look around rather than wait in a line. (I'm the same way at Disneyland…)
CanCooker Rack – Lifts food off the bottom of the pot while cooking over high heat or a fire. Helps prevent things from sticking, and promotes steaming if doing things like a shrimp boil.
Observations
CanCookers exist somewhere in the world between crock-pot, rice cooker, stock pot, and roaster pan. Does it work better than any of these on it's own? No. Does it increase the amount of things you can cook at a car-camping location? YES. Not having to haul three or so cooking containers for boiling, steaming and low/slow cooking is a convenience I'm willing to have a few compromises for.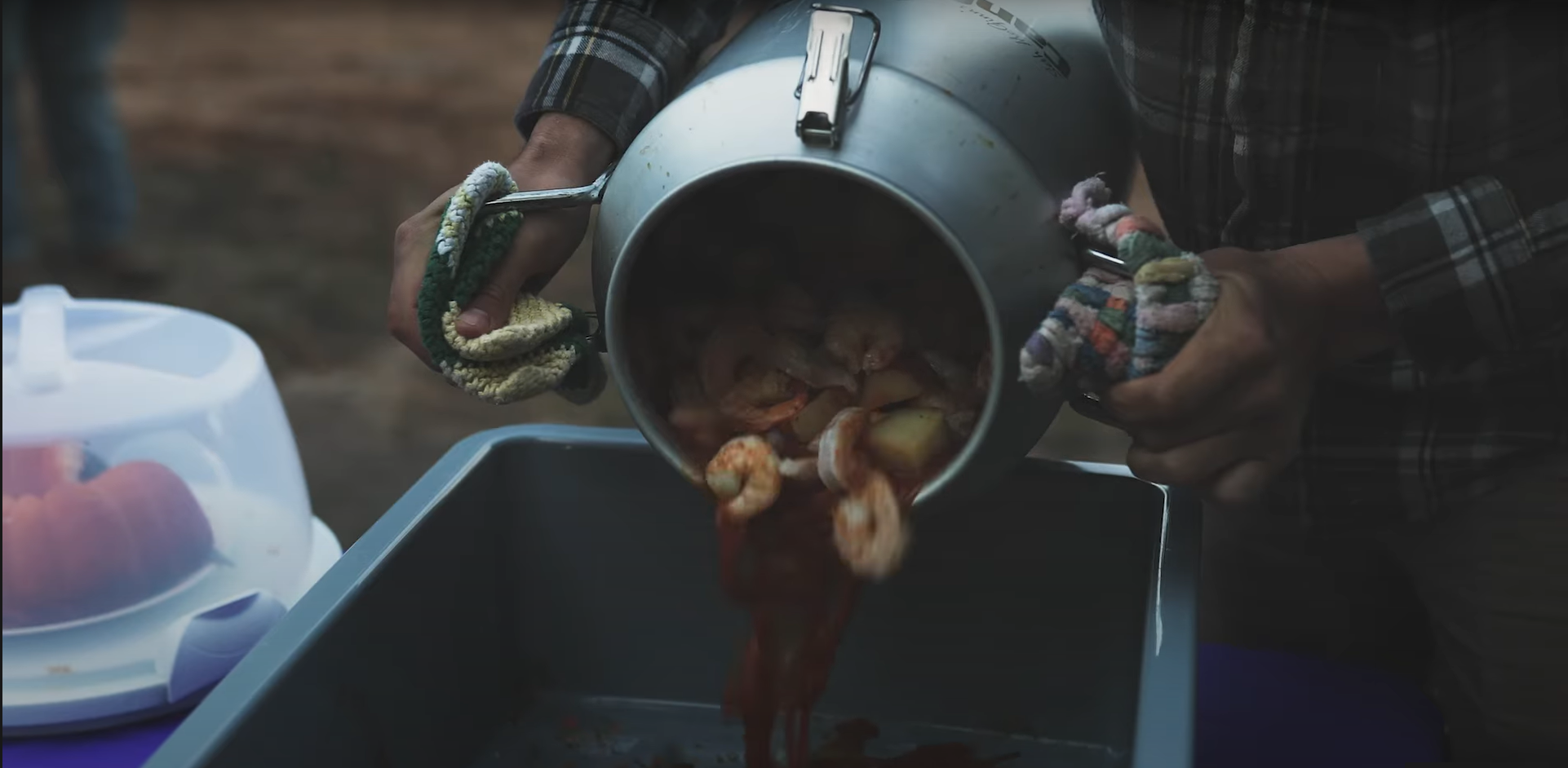 Not having one of the Can Cookers in my hands, I am curious how much pressure builds up with the sealed, gasketed lid and the single hole to release steam. The manufacturer reports there is no pressure build-up and the lid can be removed at any time. The following video indicates convection cooking decreases time in Can Cooker.
The recipes placed on CanCooker's site are simple. This is good for those who are lazy, busy, have kids or just don't enjoy cooking every day. Heck, they even have a recipe for flan. I'm a pushover for Iberian desserts.
Recipes like their braised venison are kinda sus for me, as they don't sear the outside of the meat before braising. The recipe recommends "put on medium / low heat. and  cook for 90 minutes." I feel like more flavors and textures could be improved, but then again… recipes are just suggestions.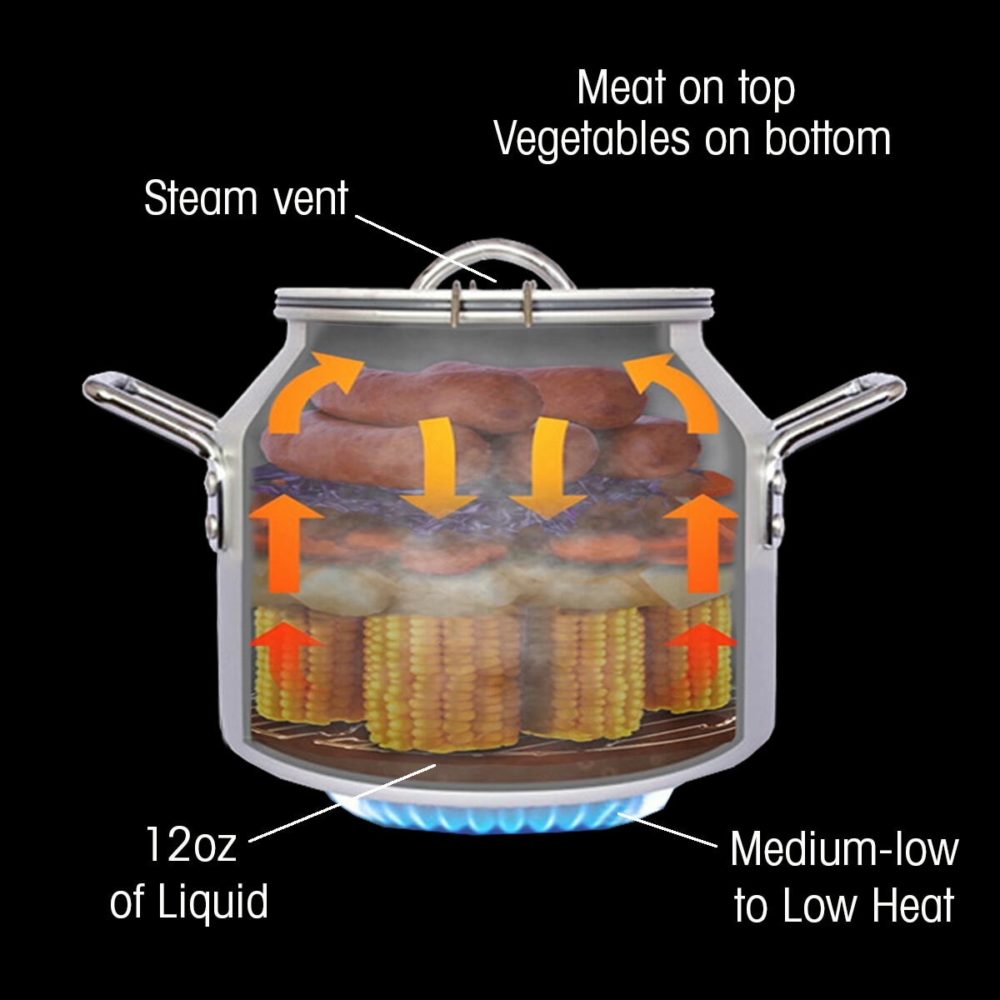 This is something I'd like to take on my motorcycle for a weekend trip, or out on a car camping trip to cook a stew or soup for everyone. Could you imagine bringing a while chicken and making a broth from scratch? That'd feel pretty cool doing that away from home!
Specifications: CanCooker Companion

CanCooker website reports the following:
"The CanCooker Companion cooks using steam for healthier, better tasting food in less than an hour. Includes convenient storage bag and instructions."
Price: 

$

69.99
Capacity: 1.5 gallon /Feeds up to 6.
The manufacturer indicates the following warning for this product: Always cook with low to medium heat to prevent damage of your CanCooker. Turkey burners not recommended and will void warranty.
SKU: 013964036855
Model Number: G15-2016
US Patent Nos. 8,747,933 | 9,254,057 | 9,642,487