NEW Yeti Mobile, Summer Time Coolers – Wheeled Roadie 48 & 60
Adam Scepaniak 07.14.22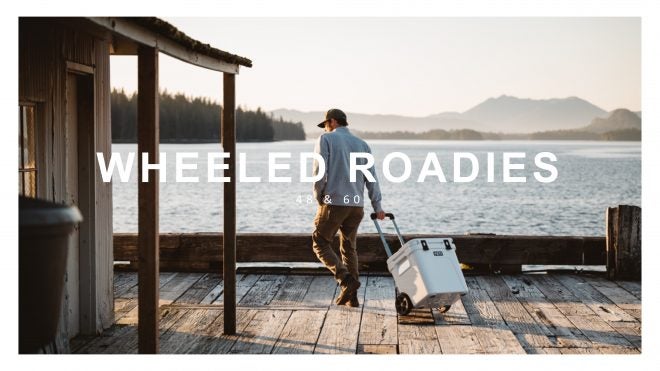 Yeti has announced NEW mobile, summer time coolers in their Wheeled Roadie 48 and Wheeled Roadie 60 that'll be perfect BBQ, picnic, and pier companions. A fresh take on a tried-and-true YETI favorite, the Wheeled Roadies feature puncture-resistant NeverFlat wheels and new Periscope handle for easy maneuvering and storing.
Yeti Coverage on AllOutdoor
The new Yeti Wheeled Roadie 48 cooler is available now with a bevy of iconic Yeti features. You have their trademarked Periscope handle that is retractable, saves space, and pops up exactly when you need it. There are also the Neverflat wheels which are a solid, single-piece tire construction that are impact- and punture-resistant. Next, there is the trademarked Lipgrip handles that are streamlined to stay out of the way until you need them. Then, there are the Bearfoot non-slip feet that boast budge-resistant padding to prevent the cooler from sliding on slippery boat surfaces or your backseat. You also have the Anchorpoint tie-down slots for easy mounting to your boat, trailer, or truck bed. Finally, you have the Bestdam drain plug that provides a leakproof barrier and offers quick-drain convenience. All of this comes in a mobile package to be as on-the-go as you are.
External Dimensions: 19.83″ x 19.95″ x 20.50″
Empty Weight: 25.7 Lb
Capacity: 41 Cans using a 2:1 Ice-to-Can Ratio
MSRP: $450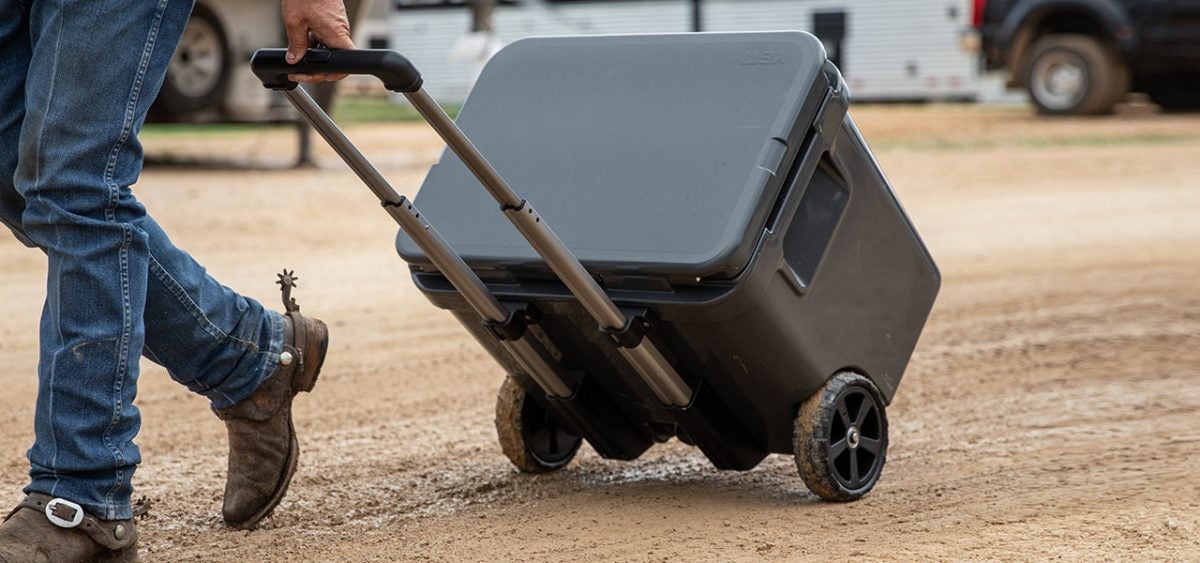 The larger brother to the Wheeled Roadie 48 – the Wheeled Roadie 60 – is not here quite yet, but it is on the way. It is expected to hit the market and become available around August 23rd of this year. It will boast all of the same prominent traits as its smaller counterpart, but afford your more cooler storage in a wheeled, mobile package.
External Dimensions: 23.74″ x 19.95″ x 20.50″
Empty Weight: 28.8 Lb
Capacity: 51 Cans using a 2:1 Ice-to-Can Ratio
MSRP: $500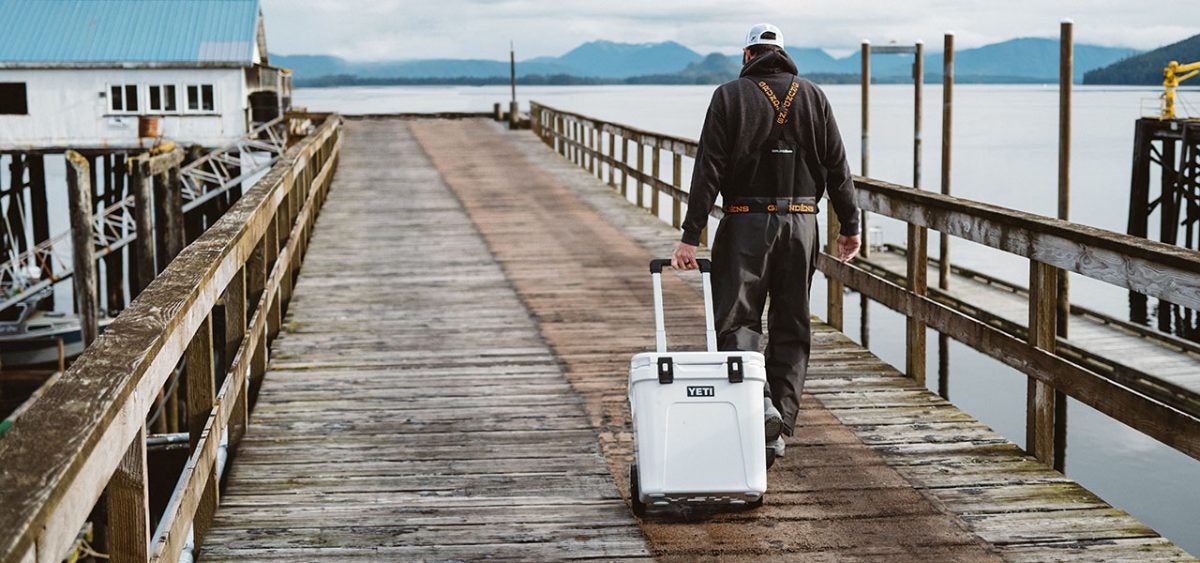 Both of the new Wheeled Roadie models come with a clear Tritan basket to keep food dry. There is also a divider available that separates and organizes internal space and doubles as a cutting board that can be purchased separately. Another accessory that can be added separately of the cooler is a cupholder to keep drinks within reach without compromising cooler access.
The Yeti Wheeled Roadie 48 and 60 look to be an easy to access and easy to transport cooler of a moderate size for a multitude of summer time recreation. From fishing piers to backyard barbeques, you will have all of your bases covered as well as your food and drink chilled. As always, let us know all of your thoughts in the Comments below! We always appreciate your feedback.