AllOutdoor Review – 5.11 Tactical All Missions Rig + 2 Banger Gear Set
Patrik Orcutt 08.24.22

A few years ago I was in the need of a chest pack for holding a camera and an extra lens for my job as a U.S. Army photographer. After looking around the internet a shot while I was not pleased with most of the offerings I found. Everything was either too large or too small to fit my very particular needs. Then, a friend of mine showed me the new All Missions Rig that 5.11 had just released and my interest piqued. The 5.11 Tactical All Missions Rig is a smaller piece of a larger gear ecosystem. The base rig is simply the harness by which the end user can attach multiple types of "gear sets" or Velcro-backed pouches. The gear set I chose to accompany my All Missions Rig was the 2 Banger Gear Set as it was the perfect fit for me. 
---
Disclaimer: All images reflect my self-modified version of the All Missions Rig and a 2 Banger Gear Set, and are not accurate to how the gear will arrive in brand new condition. Also, all gear was privately purchased.
---
5.11 Tactical Coverage on AllOutdoor
Quality and Comfort – 5.11 Tactical All Missions Rig + 2 Banger Gear Set
The All Missions Rig is primarily constructed of 500D nylon and Hypalon to give the rig its strength, but also keep everything lightweight. The Hypalon is used on the harness and does a great job to keep the harness as low profile as possible. This was one of the stand-out features that sold me on picking up the All Missions Rig in the first place. Often when I'm wearing a chest rig I will also have a backpack on to carry extra equipment. In my opinion, there is nothing worse than having chest rig straps on top of backpack straps as they can become very uncomfortable very quickly. The harness also breathes a lot better than I expected it to upon first inspection. There are pals webbing slits cut into the harness to increase breathability and modularity for adding additional pouches. Big props to 5.11 for hitting this aspect of the rig out of the park. 
Overall, it is very easy to adjust the rig to whatever body size you might be. The straps have 8″ of vertical play allowing for good fitment. The padding on the chest rig that lies against your chest is not ventilated in any way so this is a place where sweat will build up once you start moving around.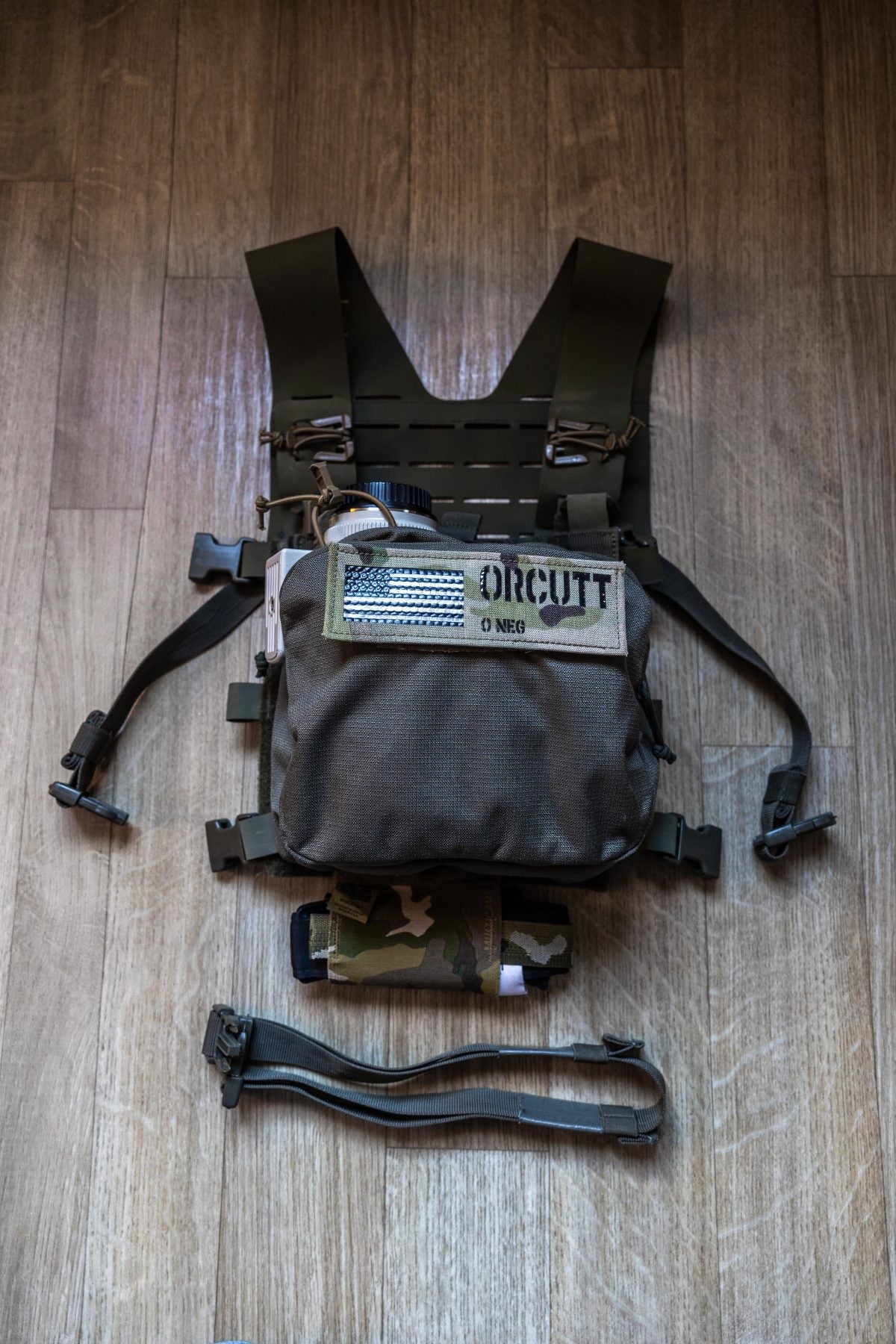 Organization – 5.11 Tactical All Missions Rig + 2 Banger Gear Set 
The front of the All Missions Rig features a 9″ x 9″ hook-and-loop panel for attaching all of the various types of rigs 5.11 offers. Like on all other Velcro-backed systems similar to the All Missions, you can attach any kind of dangler or hanger pouch to this if needed. Not a requirement, but a nice feature. The top of the rig has a spot designed for two STANAG style magazines to fit nicely with elastic keepers on the inside. There are also Velcro tabs that can be engaged to keep your magazines more secure. 
The main compartment of the rig opens with a zipper and is Velcro lined with two more STANAG style mag retention bands. The idea behind the Velcro here is that it creates a nice place to attach a full-size pistol. I did not test this as I do not have any Velcro-backed pistol holsters, but I had no problem fitting my full-size Sig P226 in this compartment. The secondary pouch is significantly smaller than the previous, but works great as a place to store snacks, chem lights, or extra memory cards.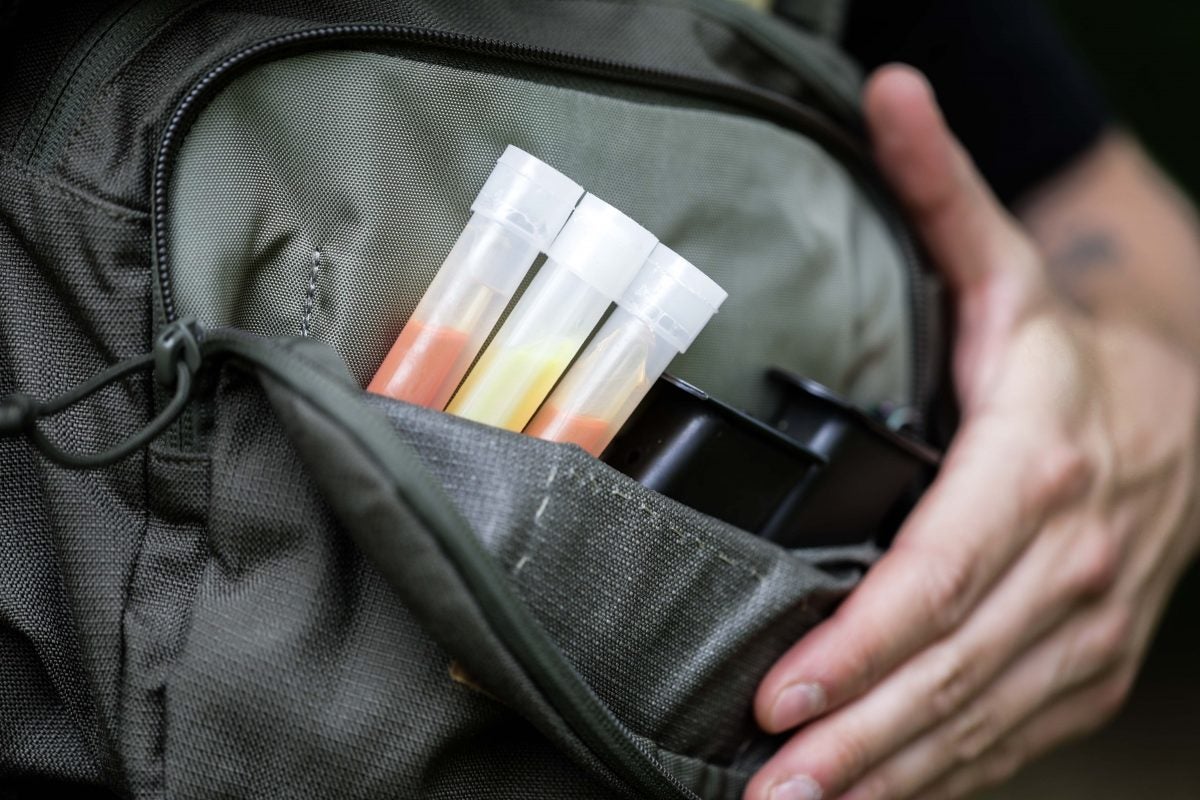 Philosophies of Use – 5.11 Tactical All Missions Rig + 2 Banger Gear Set
In my time with the All Missions Rig, I found that it really excelled in a few spots. As I mentioned before, I was looking for something to hold my full-size DSLR camera while working and this certainly did a great job at that. Most of the time when I would be shooting content for work, I would have the rig slung on and loaded with a Canon R6 with a 24 – 70mm lens and a 70 – 200mm lens. The rig was never compromised by the weight of the lens and camera, and allowed me to be hands-free whenever needed. 
Obviously, the All Missions Rig can be used in conjunction with an AR-15 and act as a great place to keep extra magazines while on the range. I found the rig worked great in this application, but I tended to use my other chest rigs as they could hold more magazines. Lastly, I think if you like to hike and have digging in your pack every five minutes for that granola bar or the sunscreen, having a chest-mounted pack might be the thing for you. I enjoyed using this as a hiking pack, but found that if it was above 40 degrees Fahrenheit, I would sweat too much and ended up taking the front pack off in favor of more ventilation.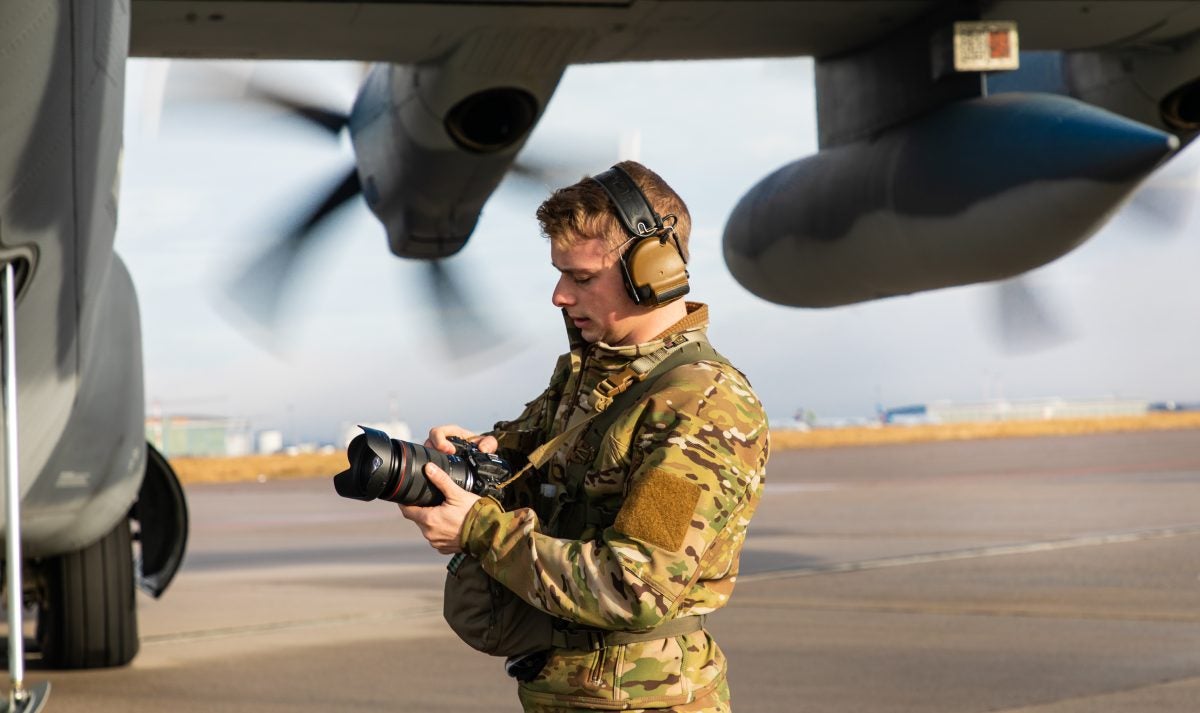 Likes – 5.11 Tactical All Missions Rig + 2 Banger Gear Set
Price comes in at $55 for the All Missions Rig, and then $25 – $50 for your preferred gear set

The Hypalon harness system is light and low profile

A very versatile piece of gear with all of the other optional add-ons
Dislikes – 5.11 Tactical All Missions Rig + 2 Banger Gear Set
Poor Ventilation in the chest 

When heavily weight down, the Velcro will begin to separate from the harness 

Only offered in the three typical tactical colors of OD Green, Coyote Tan, and Black 
Personal Modifications 
Spiritus Systems TQ velcro Hanger 

Velcro Patch Field 

S&S Precision shock cord and tabs 

Gerber Rescue hook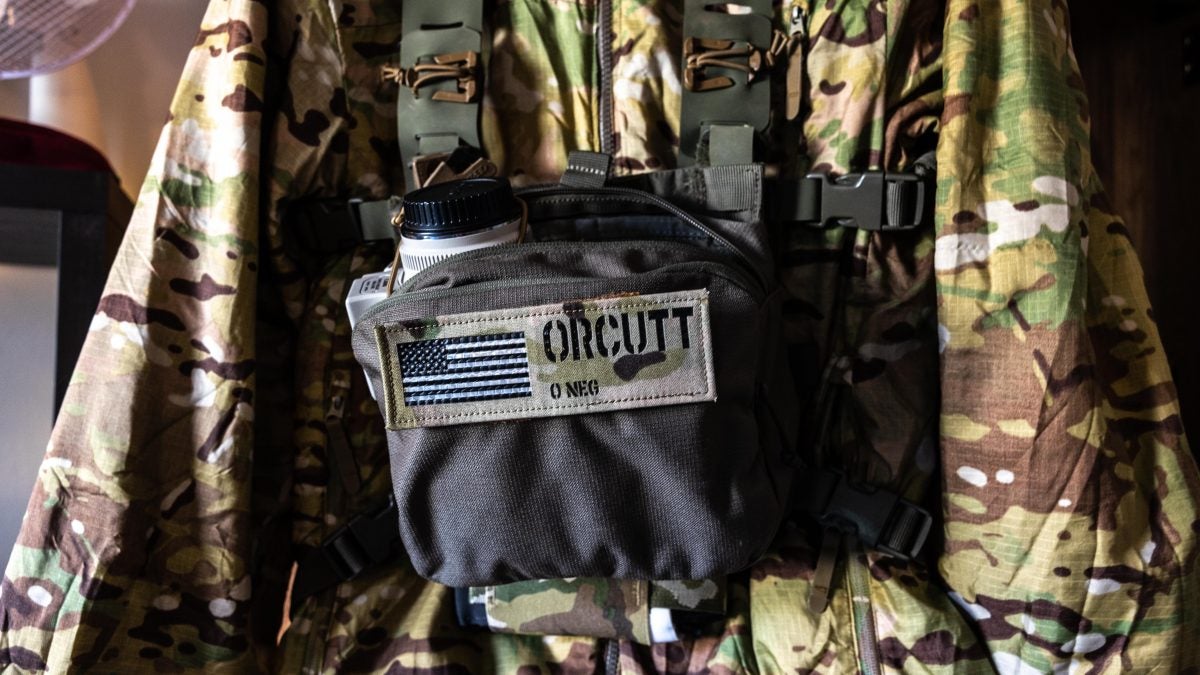 Conclusion – 5.11 Tactical All Missions Rig + 2 Banger Gear Set
In the end, the All Mission Rig paired with any of the All Mission Gear Sets is a great chest rig alternative. Offering multiple situations configurable gear sets to fit your needs, you will always be ready for what life throws at you. It's also a budget-friendly option coming in at $55 for the All Missions Rig and then $25 – $50 for your preferred gear set. As always, let us know all of your thoughts in the Comments below! We always appreciate your feedback.