Remington Introduces NEW Gun Club Target Load Series of Shotshells
Adam Scepaniak 08.30.22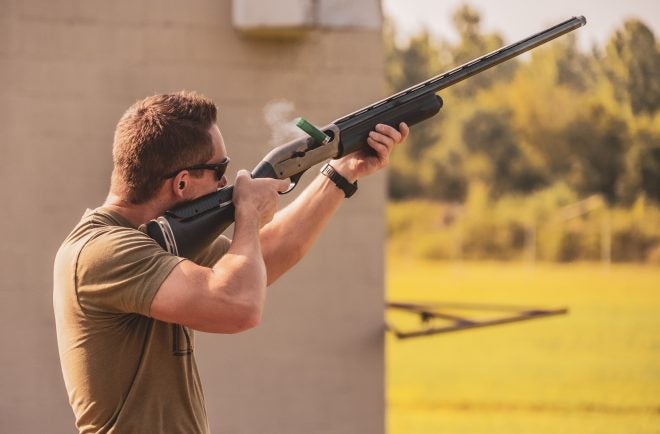 Remington Ammunition makes a great assortment of trap loads for varying needs and demands of club shooters, and now that selection is expanding even further. Earlier this year they announced the popular Gun Club Cure – a product benefiting children's hospitals nationwide – as well as low recoil options, too. Now, they have added in more offerings to their Gun Club Target Load series of shotshells.
Remington Ammunition Coverage on AllOutdoor
This new load is demanded by and optimized for sporting clay shooters, while being a great choice for other clay shooting disciplines as well. It is classically produced with meticulously crafted and selected components like all Remington Ammunition. The highlights of those elements can be read below as presented by Remington Ammunition:
Top-quality Unibody Hull
Made with trusted Remington components including:

Gun Club Shot
Carefully chosen Primer/Propellants
Remington Power Piston Wad®
Durable Hull Construction

12 Gauge 2 3/4″ 1 Ounce #7.5 Shot 1,250 FPS | MSRP $11.99 | SKU: R20035
"Remington shooters asked, and we delivered with this new expansion to the Gun Club lineup," said Ronnie Evans, Remington Ammunition's Shotshell Product Line Manager. "The Gun Club Target Load series is one of our most popular lines and we are excited to bring these to market just in time to test out at the course this summer."
This new flavor of Gun Club Target Load from Remington Ammunition is available now for all of your fall trap leagues. So, if you want something in your shotgun that is proven, reliable, and American made, you do not need to look any further than what Remington has to offer. As always, let us know all of your thoughts in the Comments below! We always appreciate your feedback.