TrueTimber Expands Pulse Early Season Hunting Apparel Lineup
Adam Scepaniak 10.03.22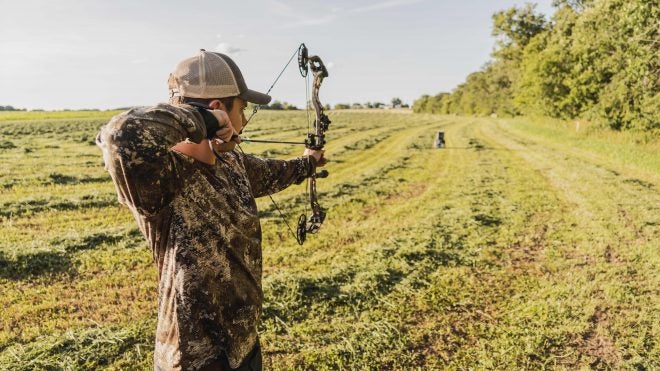 Some of the best days to be out in the timber hunting whitetail deer and turkey is in the early fall. The temps are pleasant, the daylight to be hunting is longer, and it is often more quiet – peaceful – compared to the busy late season months. With all of these motivating factors to get out early, the TrueTimber Pulse lineup of early season hunting apparel has been expanded just in time!
TrueTimber Coverage on AllOutdoor
The Pulse SpikeCave LS Performance Crew is one of the new introductions with moisture-wicking, anti-microbial, and four-way stretch properties. This new long-sleeve retails for $39.99 in sizes of Small to 3XL. The other new offering to compliment and match their aforementioned performance crew is the Pulse SpikeCave Performance Pants. The pants has the TrueTimber Strata camo pattern, lightweight durable shell fabric, 4-way stretch material, and a double-layer knee and seat. This performance pant has an MSRP of $99.99 in sizes from Small to 3XL as well.
Inman, South Carolina – From the tree stand to the turkey woods, the new TrueTimber SpikeCave lineup answers the call for serious hunters facing warmer temperatures. Moisture wicking, anti-microbial properties paired with a breathable, lightweight design will keep hunters cool, comfortable and undetected in the woods.

"Ensuring that our hunters have gear for every season is a must here at TrueTimber," said TrueTimber CEO Rusty Sellars. "We work hard to ensure that we provide apparel that is both high quality and has been designed with the needs of hunters in mind. This new line is no exception and delivers not only great performance but is highly transitional for a variety of hunts and seasons. The SpikeCave set is perfect for the early season bow hunts and can then get pulled out again in springtime when the turkeys start to gobble."
The TrueTimber Pulse collection of early season, warm weather clothing got bolstered by a couple more offerings giving hunters more options when it comes to going afield this fall. It just depends how you want to hunt: more layers, or lighter/leaner. As always, let us know all of your thoughts on the TrueTimber Pulse lineup in the Comments below! We always appreciate the feedback.