Pulsar Merger LRF XP50 Thermal Binocular – Higher, Crisp Contrast
Adam Scepaniak 10.26.22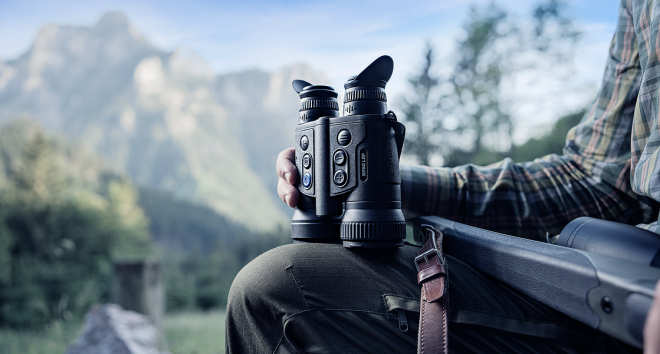 Pulsar has introduced their newest thermal binocular in the Merger LRF XP50 displaying even greater contrast and definition on game animals. So, now you can have the striking benefits of a quality thermal binocular as well as a laser rangefinder (LRF) all bundled into one package.
Pulsar Coverage on AllOutdoor & TheFirearmBlog
Spotting game at night with thermal technology is always a difficult task because of the darkness you are cutting through as well as the often-times inclement weather. The Pulsar Merger LRF XP50 does a great job of seeing through the weather to allow you to see what you are searching for.
Pulsar's Merger LRF XP50 is made in the classic design of daytime binoculars and includes the form factor of a small size, external aesthetics and exemplary ergonomics. The Merger LRF with its 2.5-20x variable magnification boasts a powerful 640×480 17µm thermal imaging sensor with NETD <25mK, ensuring detail recognition out to almost 2,000 yards, even under the harshest weather conditions. A built-in precision laser rangefinder, able to detect distance measurements over 1,000 yards, allows you to measure distances in single measurements and continuous scanning modes with tremendous accuracy for a quick and error-free target distance assessment.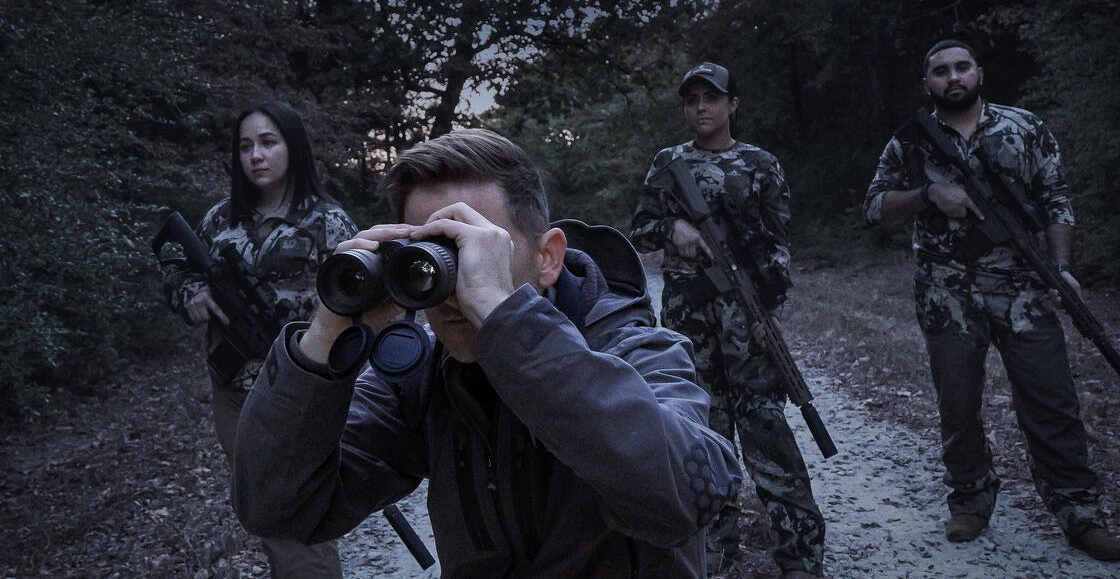 Classic design & compact size
Comfortable viewing experience for prolonged observation
Precise laser rangefinder with 1000 m measuring distance
High-definition thermal imaging sensor with 640×480 pixel @ <25 mK NETD
Enhanced image processing algorithms with three image amplification levels
Fast aperture F50/1.0 germanium lens
Long detection range up to 1800 m
Two independent batteries – up to 10 hours of continuous operation on a single charge

2.5x-20x variable magnification
High-quality reinforced magnesium alloy housing
Built-in photo and video recorder plus 16 GB of free cloud space
Distant operation and firmware update from iOS and Android devices via the Stream Vision 2 App
Improved Wi-Fi connectivity with 2.4 / 5 GHZ waveband support
Two high-contrast AMOLED displays
A selection of 8 colour palettes
IPX7 waterproof rated
Wide range of operating temperatures (-25 to +50C)
The Pulsar Merger LRF XP50 Thermal Binocular currently has an MSRP of $6,485.99 and is sadly sold out on Pulsar's website. Like many new products, this should become available soon for those who are wanting to have an LRF and thermal binocular all in one! As always, let us know all of your thoughts in the Comments below! We always appreciate your feedback.