Smith & Wesson Expands M&P Metal Line with M2.0 Competitor
Paul B. 11.30.22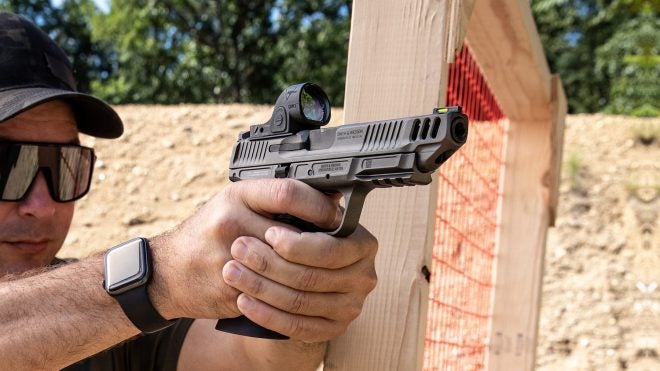 Smith & Wesson launched the Metal Series earlier this year with the M&P9 M2.0 Metal. The Metal series replaces the polymer frame the rest of the M&P lineup uses in favor of a lightweight and rigid 7075-T6 aluminum frame. Newly released is their metal M2.0 Competitor adding a list of features that competition and recreational shooters will enjoy.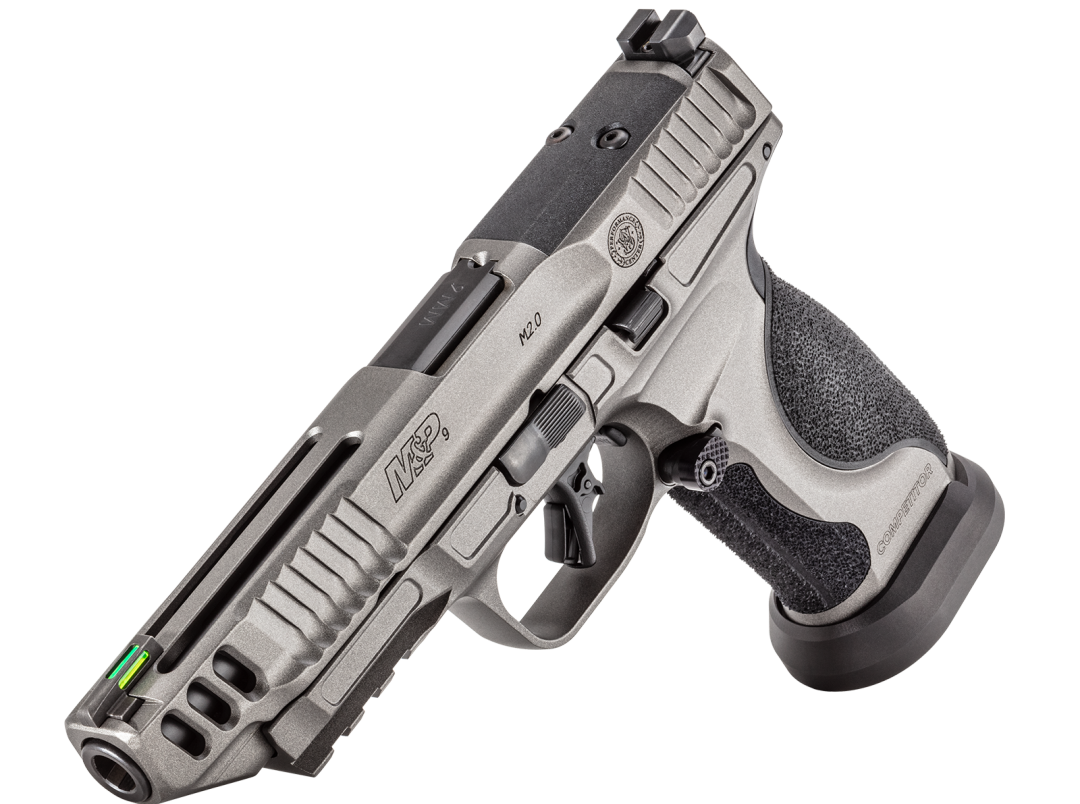 Smith & Wesson on AllOutdoor and TheFirearmBlog
Built for competition right out of the box, this metal-framed 9mm pistol is designed to give competitive shooters the edge. The Competitor comes with a 5-inch barrel, has an enhanced sear for lighter, crisper trigger let-off, and includes a flared magazine well for fast and efficient reloads. Boasting a new look, the aggressive lightning cuts on both the top and sides of the slide ultimately reduce the amount of weight in front of the chamber and, in return, help improve the recoil balance point. The slide is cut for optics, includes a fiber optic front sight, and blacked out serrated rear sight. The Competitor comes with an oversized mag release that is reversible for both right and left-handed users and ships with a total of four magazines. Choose from models available in 10+1 or 17+1 round capacities with a Tungsten Gray Cerakote® or black Armornite® slide finish. Smith & Wesson is proud to introduce the Performance Center M&P9 M2.0 Competitor.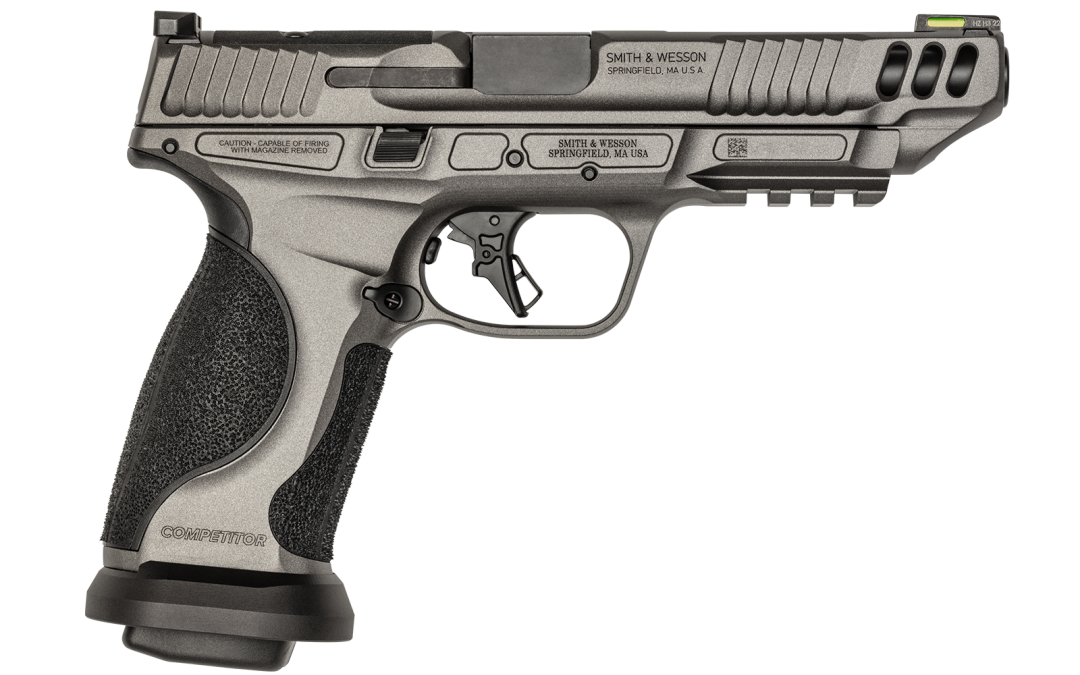 M&P M2.0 Competitor Specifications
Caliber 9mm Luger
Capacity 17+1
Optics Yes
Length 8.25
Front Sight Green Fiber Optic
Rear Sight Serrated, Blacked-out
Action Striker Fire
Grip Interchangeable Backstrap Inserts (4)
Barrel Material Stainless Steel with Armornite® Finish
Slide Material Stainless Steel
Frame Material 7075-T6 Aluminum
Slide Finish Tungsten Gray Cerakote®
Frame Finish Tungsten Gray Cerakote®
Barrel Twist 1:10˝
Barrel Length 5″ (12.7 cm)
Weight 29.0 oz.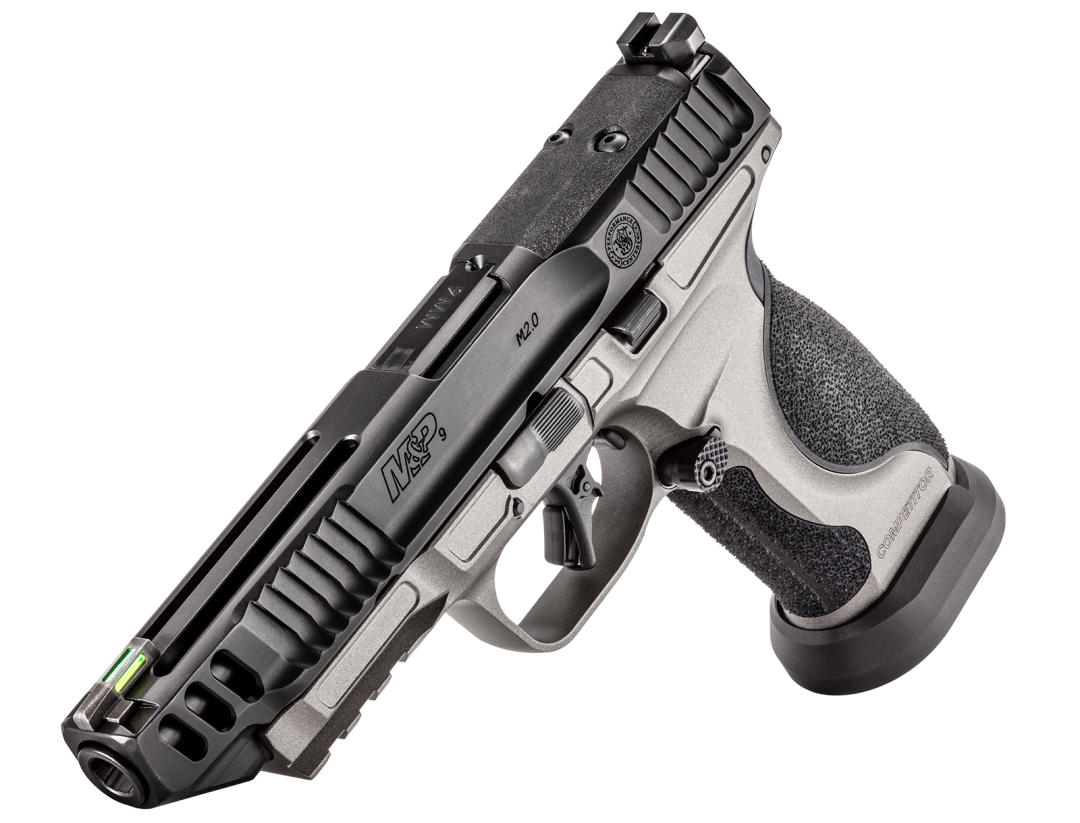 What do you think of the new Smith & Wesson M&P Competitor? Let us know in the comments below. If you are interested in checking one out for yourself, visit the product page here. Listed MSRP of $999.