NEW Federal Custom Shop Ammo for Springfield 2020 Waypoint Rifles
Adam Scepaniak 12.16.22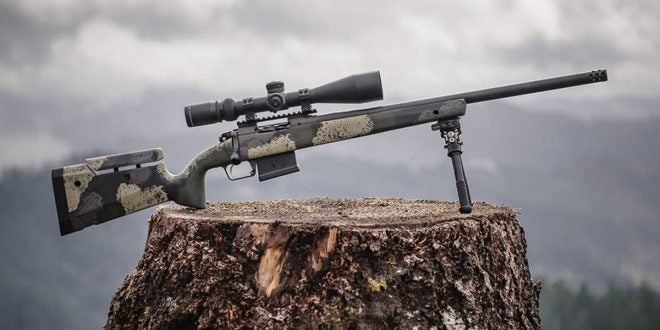 The Federal Custom Shop has collaborated with Springfield Armory to craft customized handloads for the Model 2020 Waypoint series of rifles. So, whether your Springfield Armory Model 2020 Waypoint is chambered in 6mm Creedmoor, 6.5 PRC (Precision Rifle Cartridge), 6.5 Creedmoor, or .308 Win (Winchester), you will soon be able to order custom, hand-loaded ammunition direct from the Federal Custom Shop.
Federal & Springfield Armory Coverage on AllOutdoor
The Springfield Armory Model 2020 Waypoint since its introduction has displayed surgical on paper and game animals at distance. The greatest difficulty experienced by hunters and targets shooters alike though is getting quality ammunition into their ands for their equally-precise rifles. Now, with the Federal Custom Shop offering hand-crafted ammunition specifically for the Model 2020 Waypoint, that will become easier for some shooters.
The Model 2020 Waypoint Rifle from Springfield Armory® represents a level of features and customization you won't find in other factory firearms. It's only fitting that Federal Custom Shop™ would offer loads specifically built for the revolutionary platform. Choose from several Custom Shop offerings loaded with Terminal Ascent and Nosler® AccuBond® bullets and optimized for the best ballistics and overall performance from the Model 2020 Waypoint rifle.
The Springfield Armory Model 2020 Waypoint has performed superbly in our testing with simple off-the-shelf boxed ammunition and we could only imagine how much better it might be with handcrafted ammo from a source like the Federal Custom Shop. We saw groups under 0.70″ while preparing for a North Dakota winter coyote hunt, and similar accuracy during summer testing as well. For anyone who has not gotten on the bandwagon of trying a Model 2020 Waypoint, we highly suggest it. As always, let us know all of your thoughts in the Comments below! We always appreciate your feedback.