Winter Edition: Your Cold-Weather Sleeping Bag Guide
Travis Olander 12.20.22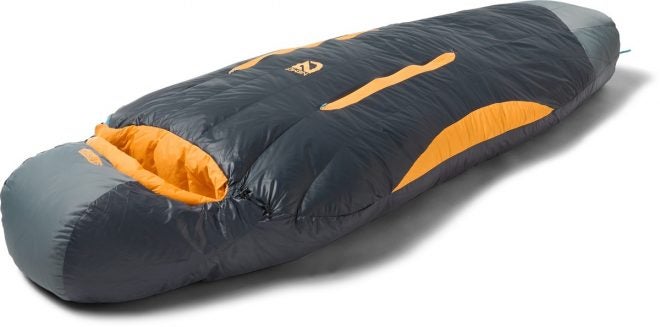 You've just finished an hours-long ruck up a trail. The day was warm, but night's coming. Now it's surprisingly cold, and you're exhausted. A small fire warmed your digits, but now it's time to rest. You lay out your sleeping bag in your tent, expecting some rest. Ten minutes in, you realize it: The the freeze came back to bite you.
So many new hikers and campers have suffered the fate of poor sleeping preparation for cold temperatures, even in the summer months: Not getting a bag that's rated for the weather. Not using the right sleeping pad. Over-compressing the sleeping bag, ruining the insulation. Placing your bag directly atop the ground.
The list goes on.
Today, we're covering how to not freeze your buns off when you're camping. Let's go over buying (and correctly using) a proper cold-weather sleeping setup.
Sleeping Bag Temp Ratings are Bogus
Bag temperature ratings contribute most to any campers' cold, miserable sleep. That's because sleeping bag temperature ratings are not standardized — at least not in the U.S. Europe developed the EN 13537 Test. Even still, too many unknown factors cause many campers to buy a bag that just doesn't provide the necessary warmth.
Buy a Bag That's "Too Warm"
The logic is simple, here: You can't fabricate extra layers out of thin air. But you can always remove layers to cool off. If you're a relatively new camper or hiker who's frustrated after spending hours researching sleeping systems, just keep it simple:
Buy a Sleeping Bag that's Overrated
If you know the average midnight temperature of your campsite is going to fall to 25 or 30 degrees (F), buy a 15-degree bag. If the temperatures will be in the teens, buy a 0-degree or subzero bag.
The Rocky Mountain hiker writing this guide spent years sleeping on freezing, snow-covered mountains in Pennsylvania, and he slept on icy OPs as an artillery Forward Observer. I speak from personal experience.
Below 32 (F)? Get Goose Down. Period.
Sleeping bags come in two flavors of insulation: Goose down, and synthetic fiber. You can spend hours reading guides and comparisons about all sleeping bag materials, but let's keep it simple once again: If you're camping in above-freezing temperatures, a synthetic bag will keep your comfortable. But if you're sleeping in temperatures at or below freezing, you want a goose-down bag. Period. Again, this writer speaks from years of personal experience.
Goose down bags aren't perfect, of course: Overcompressing them can ruin the insulation inside. They can never get wet, or they become useless. You also can't really wash and dry them. They're expensive, too. But for all its drawbacks, a goose-filled sleeping bag is the only type of bag that can truly keep you comfortably warm in freezing temperatures.
Goose Bags have Fill Ratings. The higher the fill, the more expensive the bag. These aren't hard-n'-fast rules, but general guidelines for what fill rating to look for based on the temps:
30 to 40 degrees (F): 400+ fill
20 to 30 degrees (F): 500+ fill
10 to 20 degrees (F): 600+ fill
0 to 10 degrees (F)+ 800+ fill
Subzero temps (F): 1,000+ fill
I've suffered through more than a few nights in the Allegheny National Forest, in winter, trying not to freeze with a synthetic bag that was supposed to work at 0-degrees. If bulk and weight aren't a concern, then a giant, fluffy, double-layered cotton and flannel bag can also get the job done for a fraction of the price of a goose bag. Just know that lugging one of these comfortable behemoths (like the ALPS Redwood Bag) is going to take up extra space.
A Good Sleep System Just Isn't Cheap
This is the unfortunate truth: A bag that'll keep you comfortable and allow you to get proper rest simply won't spare some change. If you plan on overnight hiking or camping anywhere with temperatures below 40 degrees (F), you should expect to spend at least $200 on a sleeping bag.
You'll need to stick to some reputable brands: Marmot, Big Agnes, Mountain Equipment, Kelty, The North Face, or some good ole' US Army surplus systems will get you there. Notice we said sleep system, not bag, because there are other critical components you'll need to ensure you don't freeze.
Get a Bag Liner and a Sleeping Pad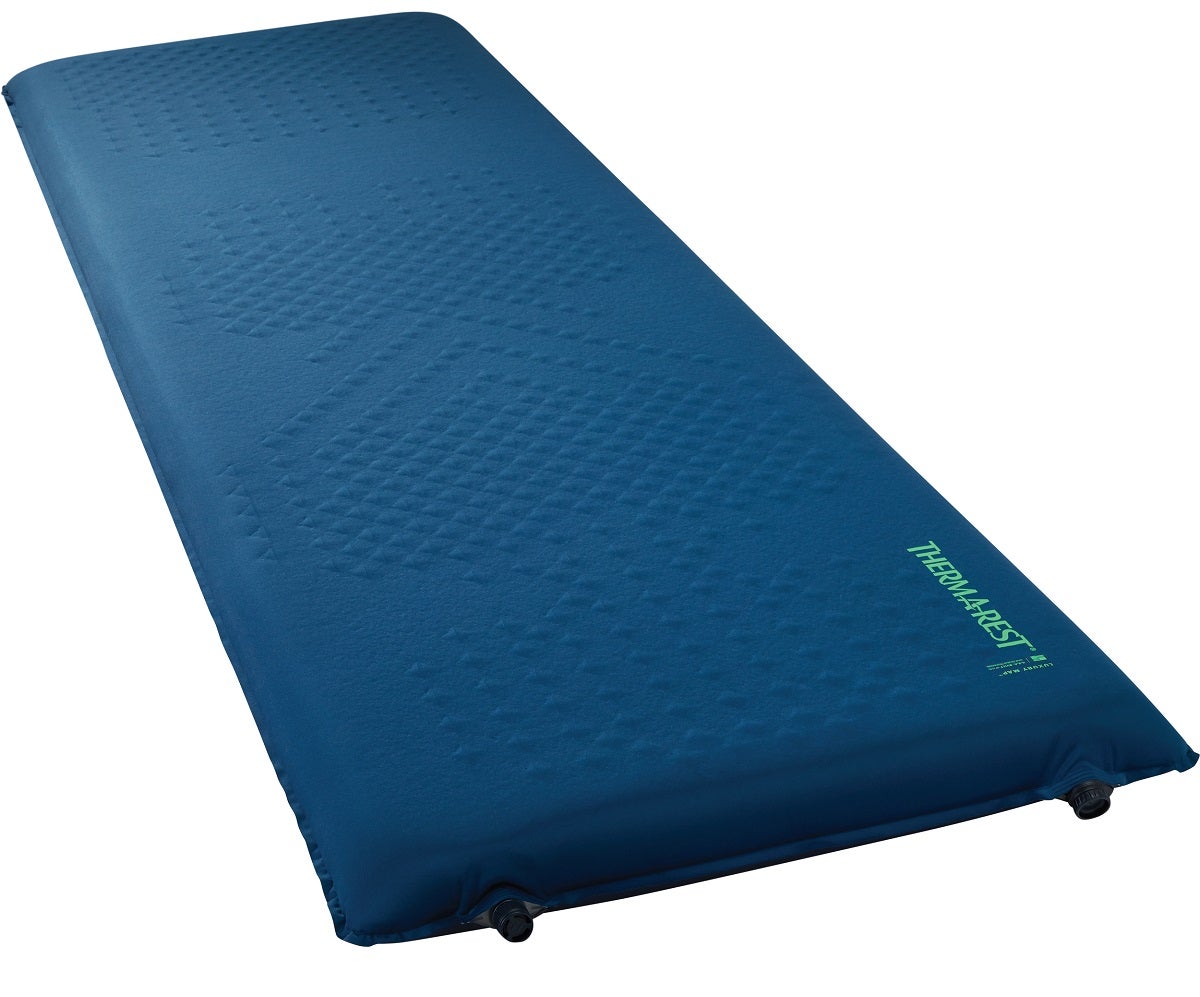 Even a $900, goose-down, NASA-engineered sleeping bag will struggle to keep your warm if you just lay it out on loose, soggy dirt. A sleeping pad provides a small but important barrier between you and frostbite. All night long, the ground you're resting on acts like a heat sink. A pad insulates against this effect, ensuring your body heat stays in your sleeping bag, instead of going to the worms.
Sleeping pads are made from closed-cell foam, or they're made to inflate. Foam pads are cheaper, lighter, and easier to carry. But they don't perform as well as an air pad. Air pads provide high R-values (high insulation), but they can puncture, and they're more expensive.
Which type of pad should I get?
For camping above freezing temperatures, you can stay comfy with a foam pad. But for anything below freezing, we recommend getting an air pad.
What about a sleeping bag liner?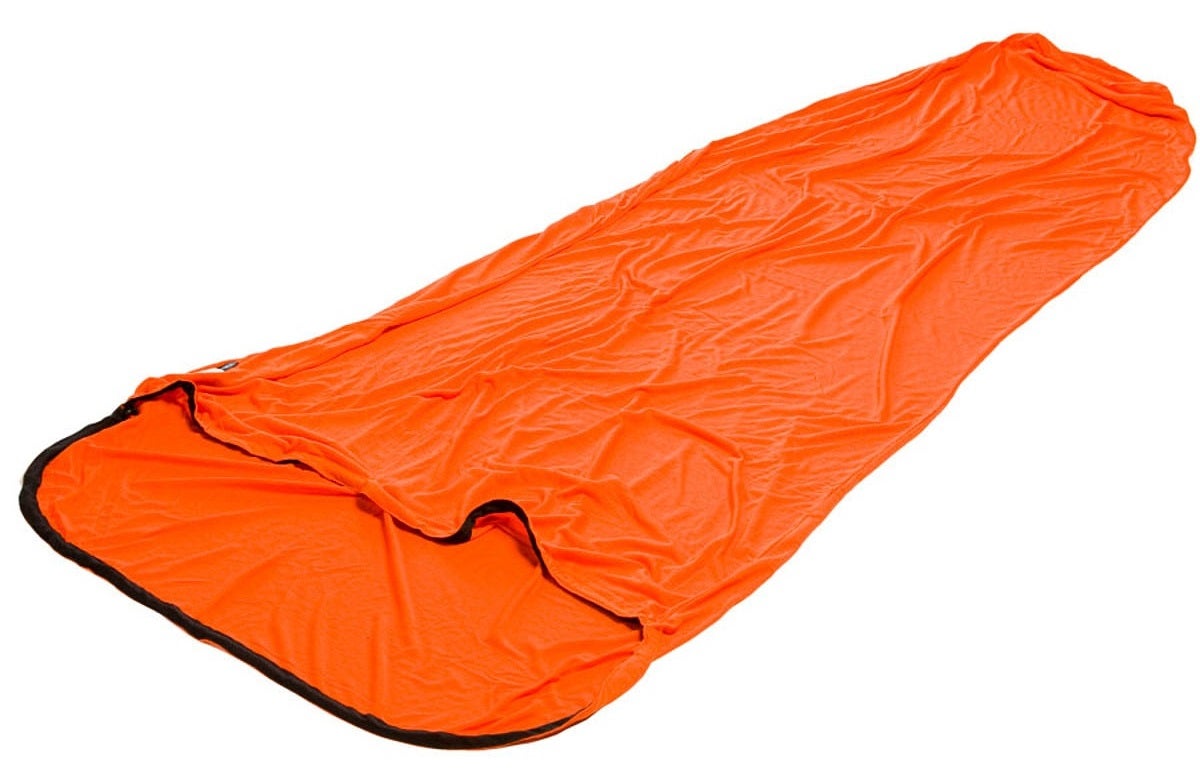 More simplicity: Get a Thermolite liner. Anything made from silk or cotton tends to cause sweat, which is the enemy of good sleep. Thermolite is a polyester, breathable fiber that some synthetic-filled sleeping bags are made of.
A good liner can add at least 10 to 15 degrees' worth of performance to any bag. They're great for sleepers who suffer from cold feet, and they add a bit of extra padding. Many hot-weather hikers even use a standalone liner as an ultralight sleeping bag.
A Good Tent is Important, Too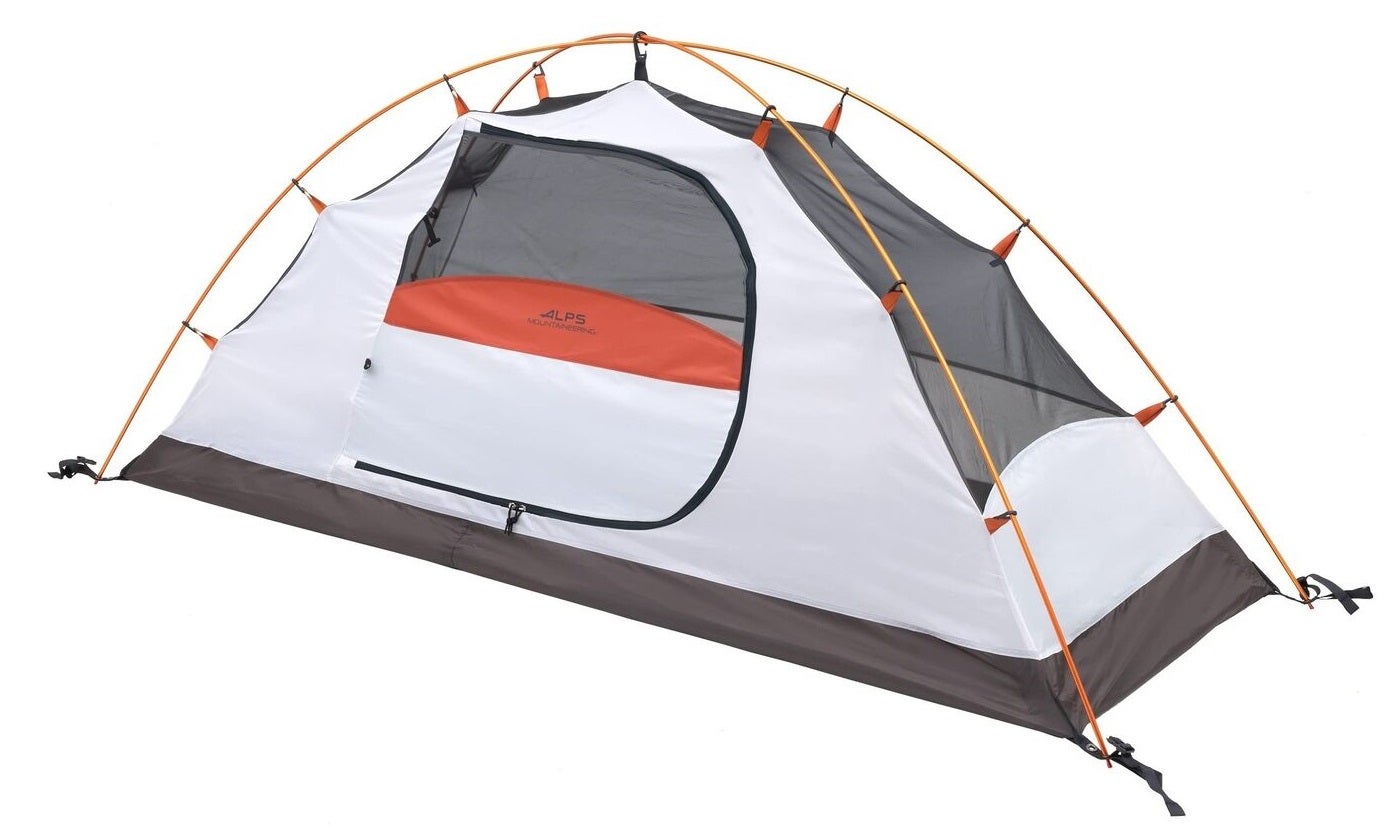 Like a sleeping pad, a tent insulates against the open air and traps heat. Check out our review of ALPS Mountaineering's 1- and 2-person tents for your next cold-weather expedition.