AllOutdoor Review: 5.11 Norris Sneaker – Volcanic
Eugene L. 12.21.22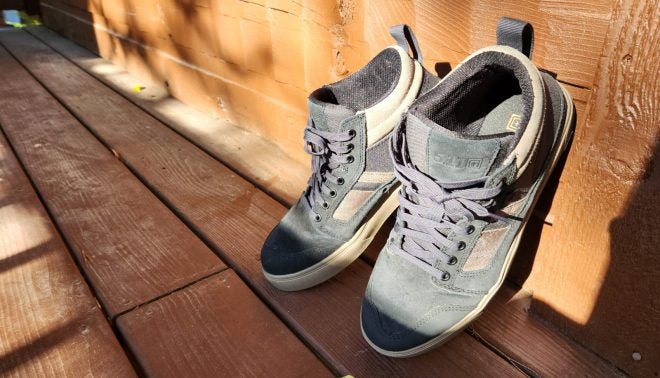 I'm generally not the pickiest when it comes to footwear. Working in a restaurant I tend to kill a lot of shoes, either just wear them out or a spill of something just ruins them. So, for me as long as the sneakers have some amount of grip on wet floors and are comfortable for 12 hours on a hard surface, they're good to go. So, these prerequisites make buying shoes super simple, go to Costco and find whatever is cheapish and comfy in black. The kitchen is going to kill them in a few months anyways so no need to go fancy. So, this 5.11 Norris Sneaker I got for review was a bit different. The box said they were made to handle wet surfaces well and are built to be durable so I gave them the same rough treatment that all my work shoes get. A couple of months in the kitchen would show me if those claims were true.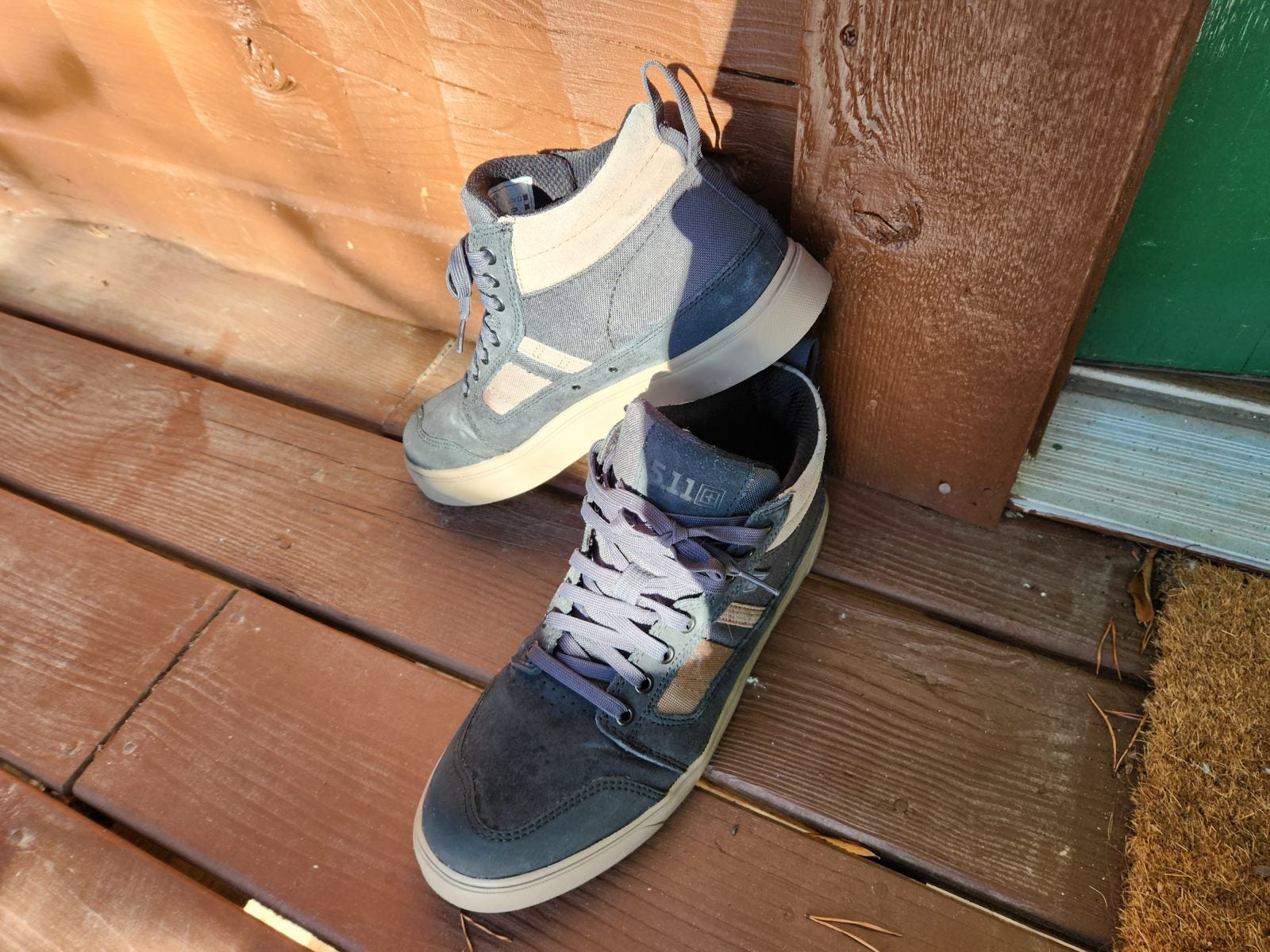 5.11 Coverage on AllOutdoor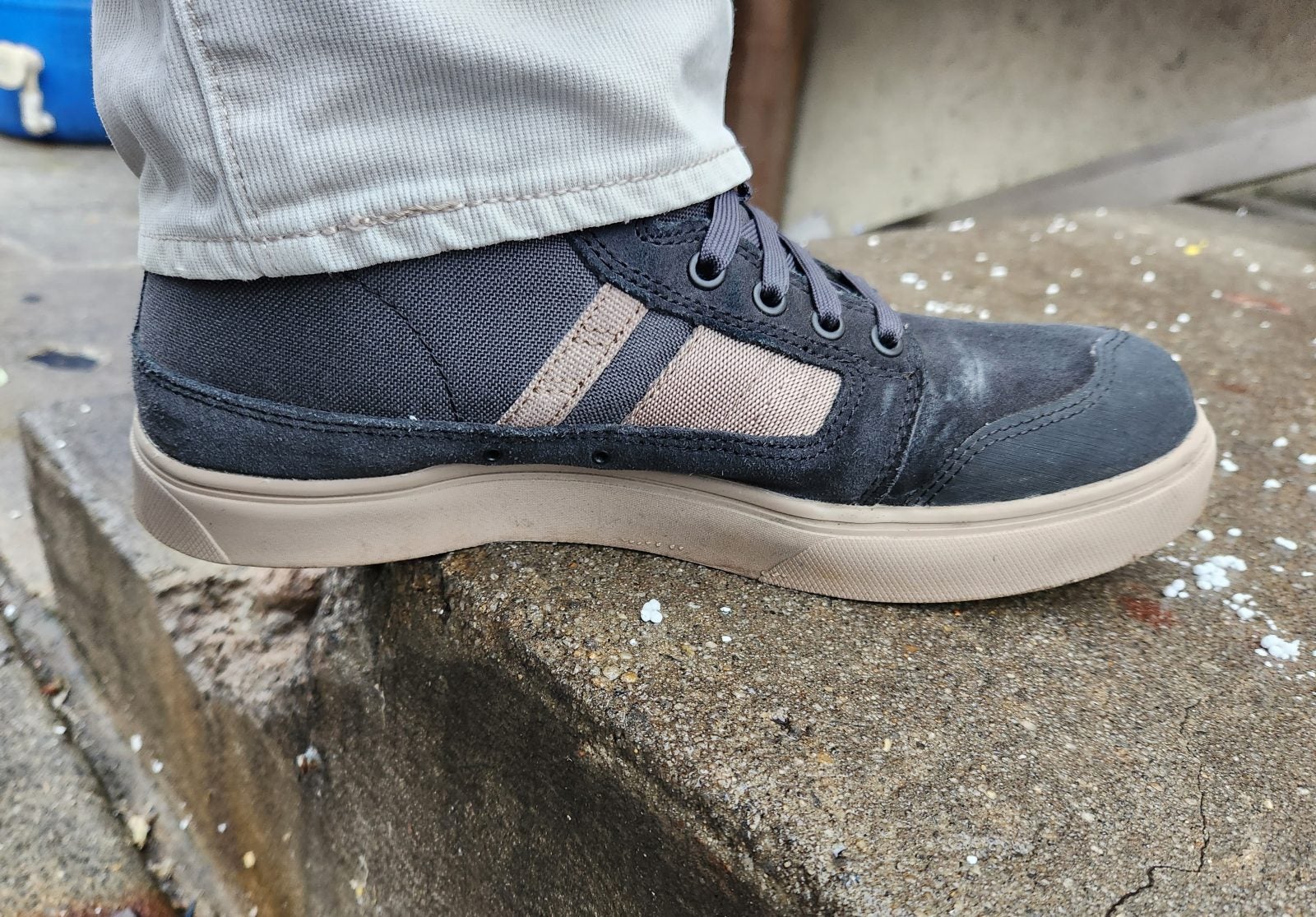 Vibram® Marbrani outsole with XS Trek
New full-length Ortholite® footbed
Climbing grade rubber toe protection
Ortholite® upper cuff for comfort, heel hold & protection
ASTM certified for puncture resistance
Welmax Boards rated up to 1,200 newtons of force.
MSRP $115
First Impressions: 5.11 Norris Sneaker – Volcanic
As soon as I picked up the shoe box for these sneakers I could tell that they were ruggedly built and heavy-duty. They were surprisingly heavy and I could see why once I opened the box up. To quote my mother: "you could kill a man with those shoes." The sneakers are super solid in build. The 5.11 Norris sneaker looks great with simple, clean lines and minimal logos. They look like stylish hi-top sneakers, but those looks are only skin deep. More akin to boots than shoes, the Norris sneaker incorporates heavier-duty materials in their build. This includes a climbing-grade rubber toe and being ASTM certified against punctures. Just looking at the shoes, I could tell these would last me a lot longer at work than my other shoes.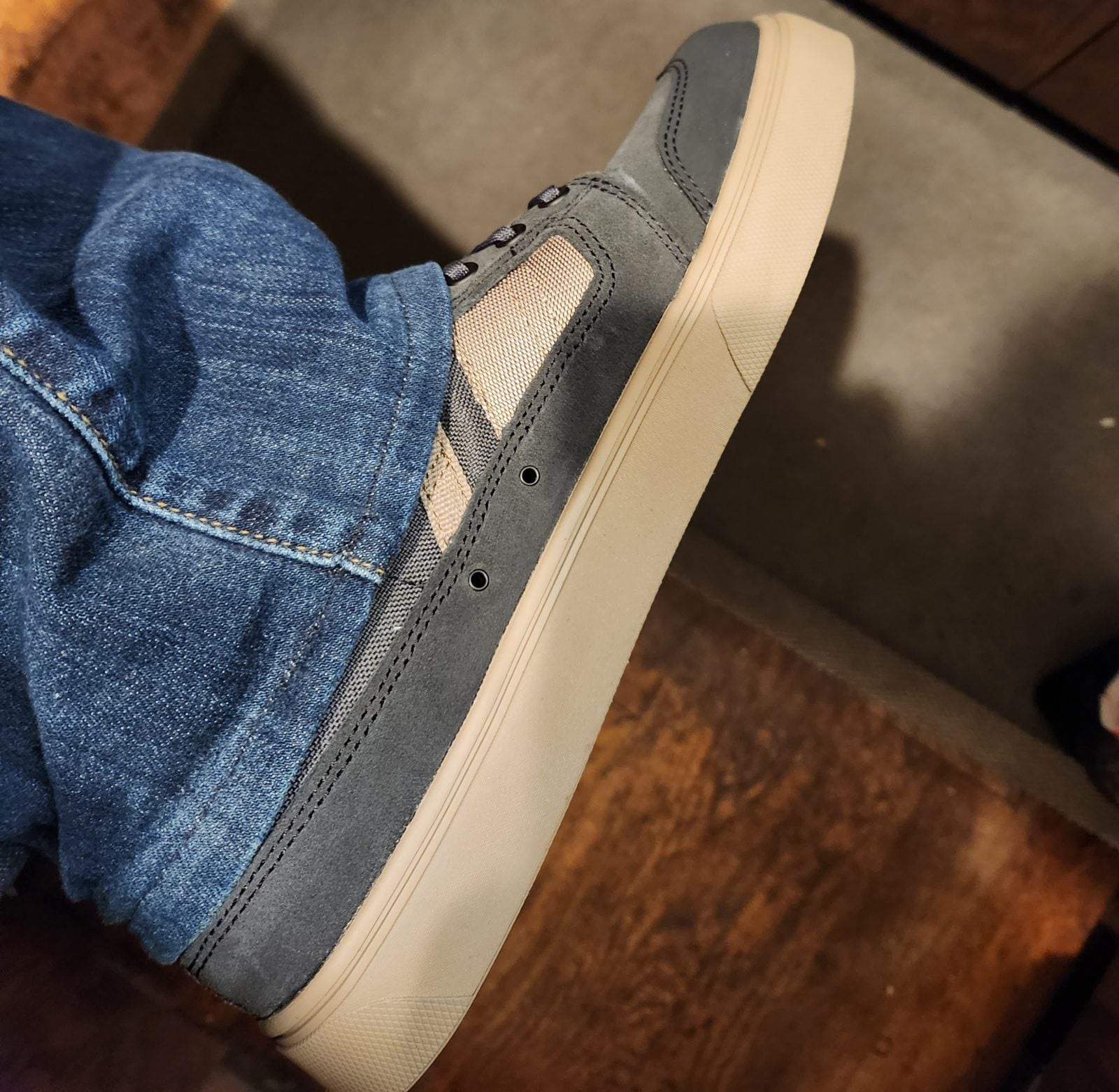 The First Week: 5.11 Norris Sneaker – Volcanic
Compared to my old sneakers, they were a good bit heavier and stiffer material-wise. While they look like a regular pair of sneakers, they're similar to good boots in that they need a couple of days to break in. They were a bit stiff that first day out of the box for me. I won't lie these shoes ate the back of my ankle up that first couple of days. Being still a bit stiff they had almost a hard point that would rub into the ankle right on my Achilles tendon. This is probably my fault for not wearing long enough or thick enough socks. Either way, after those first few days that problem went away. The sneakers loosened up and became very comfortable to wear after that. I did notice one thing right away with them at work. Wet kitchen tile and the Norris sneaker don't play nice with each other. Almost completely ate shit a couple of times when I wasn't paying attention while rushing through the kitchen.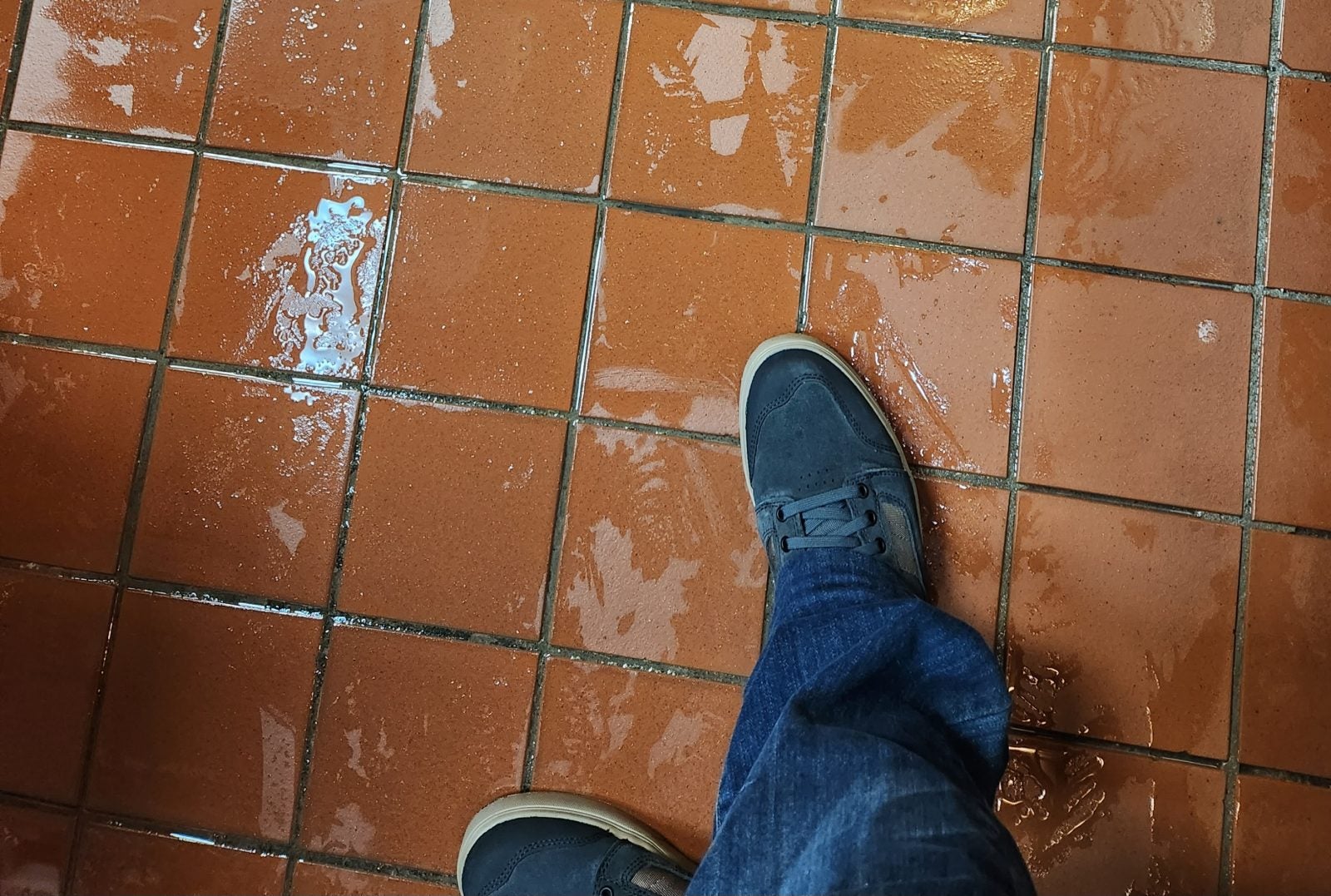 2 Months in the Kitchen: 5.11 Norris Sneaker – Volcanic
I help run a sushi restaurant for work so the plan for testing these shoes out was for me to wear them everywhere for the next couple of months. Commercial kitchens can be very rough on shoes, you're dealing with oil, hot water, degreasers, and just back and forth on wet polished concrete or tile. Shoes have to be rugged and be able to take a beating, but still be comfortable for long days on hard surfaces. As I talked about in that first week their performance on slick wet surfaces was underwhelming. If the Vibram outsoles are pretty dry, tile and polished concrete are no problem. Their grip was great for front of house, but when on wet smooth surfaces they could slip if you weren't paying attention. To be fair to them, most shoes will slip in those conditions, but when the product description says great for traction on wet surfaces I was hoping for a little better. There is also the added factor of cooking oil spatter and spills on the tile in the kitchen which could be another reason for the traction issue.
Other than the wet surface performance these sneakers were a dream. Once they broke in they were comfortable to wear all day at work. The climbing grade rubber toe cap and leather toe kept water out of my shoes even when scrubbing the kitchen out at closing. I hate wet socks and these kept it from happening. I also didn't notice any noticeable damage to the shoes due to chemical exposure to solvents and degreasers used to clean the floors. The sneakers cleaned up super easily with a quick wipe down with damp paper towels. The last great thing about them was that they breathed super well, keeping my feet dry throughout the day.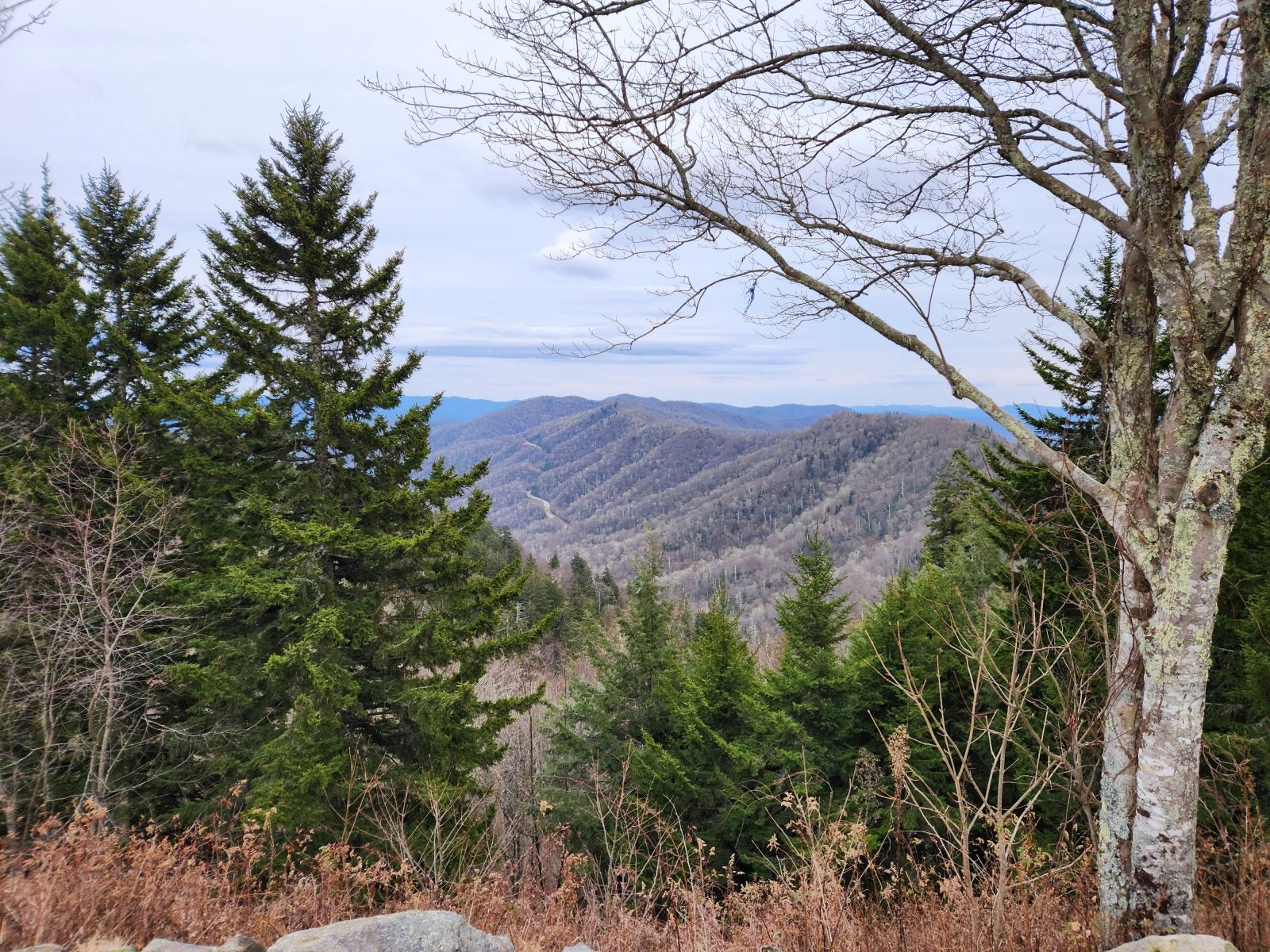 Conclusions: 5.11 Norris Sneaker – Volcanic
Overall, I didn't know what to think about these shoes when I first got them. I didn't wear high-top shoes besides some boots when I went hunting – and besides a 5.11 bag – I have never owned anything from 5.11 Tactical. They're more like boots with a sneaker skin over the top, built for heavy use, but still stylish and comfortable to wear. These sneakers have been great for the past couple months. I've worn them everyday for work and even took them out into the Smokies and Gatlinburg for some hiking, fishing, and tourist stuff. They are holding up great with no visible wear still. The Vibram outsoles have minimal wear still, I can see myself having these shoes for a long time still. Besides just how they handle wet surfaces I haven't found any issue with these sneakers. I definitely see myself grabbing another pair of these and a pair of the low-cut Norris sneakers in the future.