AllOutdoor Mini Review – Salomon Quest 4D GTX "500 Miles Later" 
Patrik Orcutt 01.06.23

In the last decade, the Special Forces community has shifted from wearing combat-oriented boots to hiking boots, and for some good reasons. Hiking boots can offer better support and typically weigh less than most combat boots. Special forces soldiers often find themselves hiking for miles in austere environments with heavy packs so having a good hiking boot over a combat boot makes sense. Enter Salomon, a company that has been in the outdoor sphere since 1947 finding its roots in France. Aside from making some of the best footwear on the market for all outdoor activities, they have a subdivision known as Soloman "Forces" where they craft boots and shoes for all military mission sets. So, in this review today we will take a look at the Salomon Quest 4D GTX after 500+ miles of use.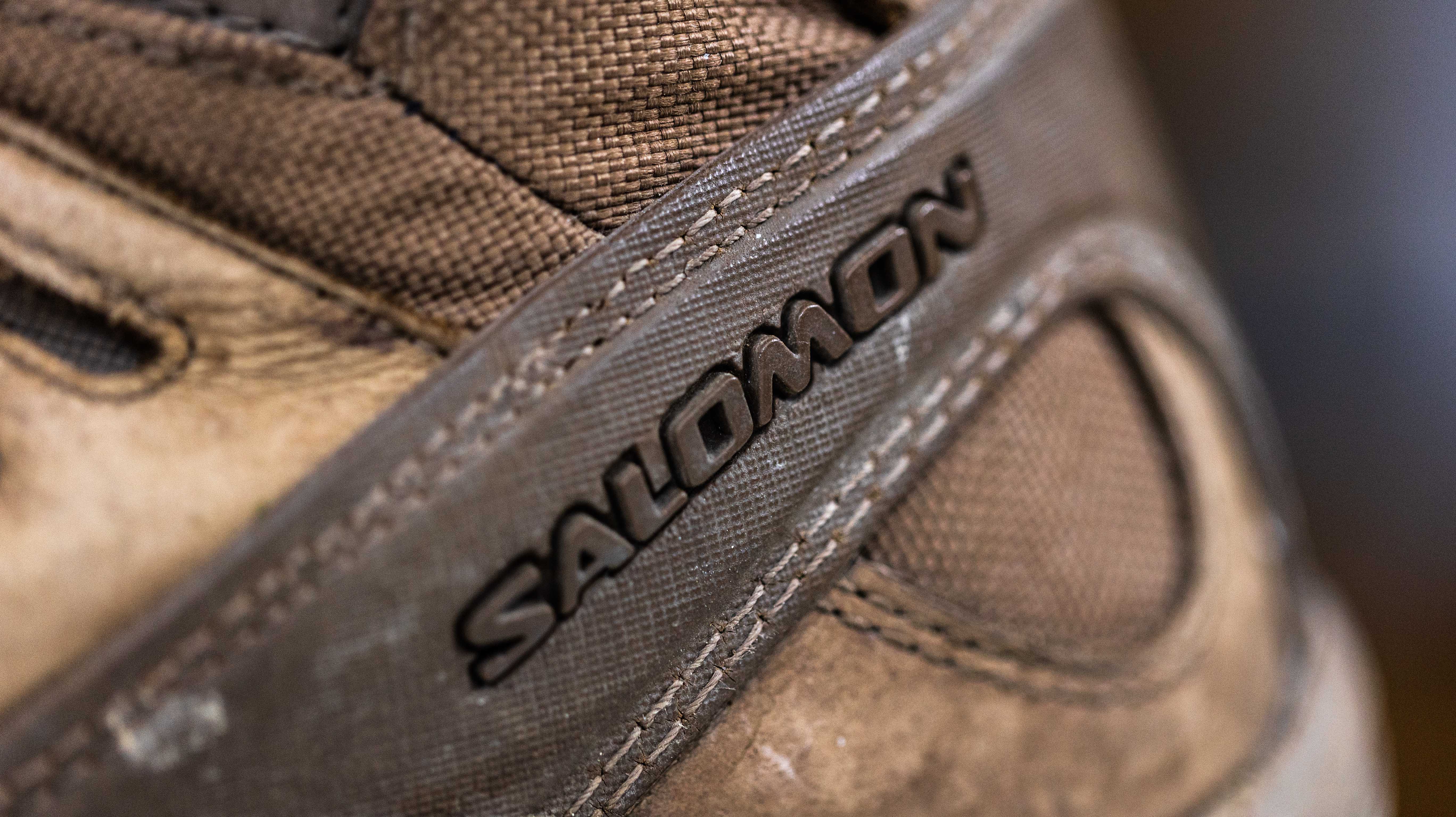 In my 3.5 years of working as a photographer with U.S. and multi-national Special Forces, I couldn't walk five feet without seeing an operator sporting a pair of Salomons. This is mostly because they have become an issued boot for Army Rangers and Green Berets at this point, but also many of the guys choose to wear Salomons for their lightweight design and capabilities. Below I will include a few images of some of the operators I snapped sporting Salomons. 
This mini-review is more of a companion piece to TRAVIS OLANDER's review he posted last month. One major difference between my review and his are that he had a pair of the Gen 2's Quests; whereas, mine were Gen 1's so there will be some aesthetic differences between the boots. A few key points to keep in mind for this mini-review are that I will be going over more of the long-term aspects of the boots. If you're looking for more info on the boots, in general, check out Travis's review HERE.
Salomon Quest 4D GTX – How Have They Held Up?
I wore my pair of boots over the course of the last 3 years for everything from duty assignments to overnight hikes in the mountains. I took them to the Arctic circle of Finland in the winter and the Italian Dolomites in the summer. 
First, of I have to talk about the Gore-Tex liner in these boots because it's pretty much nonexistent at this point, I'm not sure if my pair of boots was defective but all of the waterproofing is gone. I did subject them to lots of snow and mud but I would have thought they could have stayed waterproof. It's even stranger because I have a friend who bought the non Gore-Tex version and after a 15-mile hike in Germany in the fall, my boots were relatively wet while his were still dry. I'm assuming it's just my pair of boots and this is not a widespread issue as I have not seen anyone else have this issue.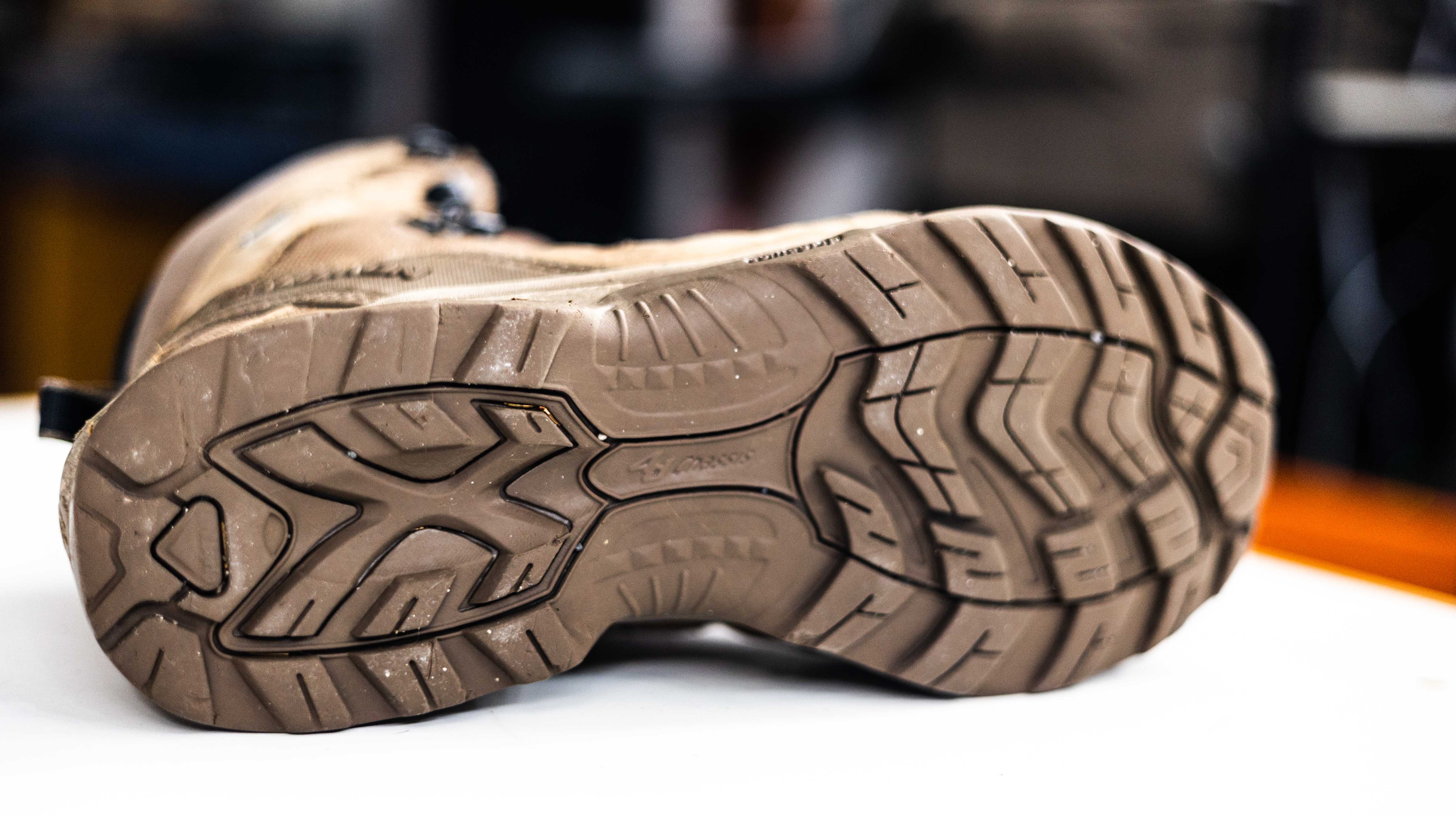 I have included an image of the treads from a brand new pair and then my pair of gen 1's (Image Courtesy of Speartacticalreviews). The tread pattern is different on the gen 2's vs the gen 1's. I tend to wear my footwear out on the interior sole because I walk like a duck everywhere I go but you can see a significant wear pattern when comparing the two images. The tread is definitely still serviceable but I would estimate it to only last another 200 miles at this point.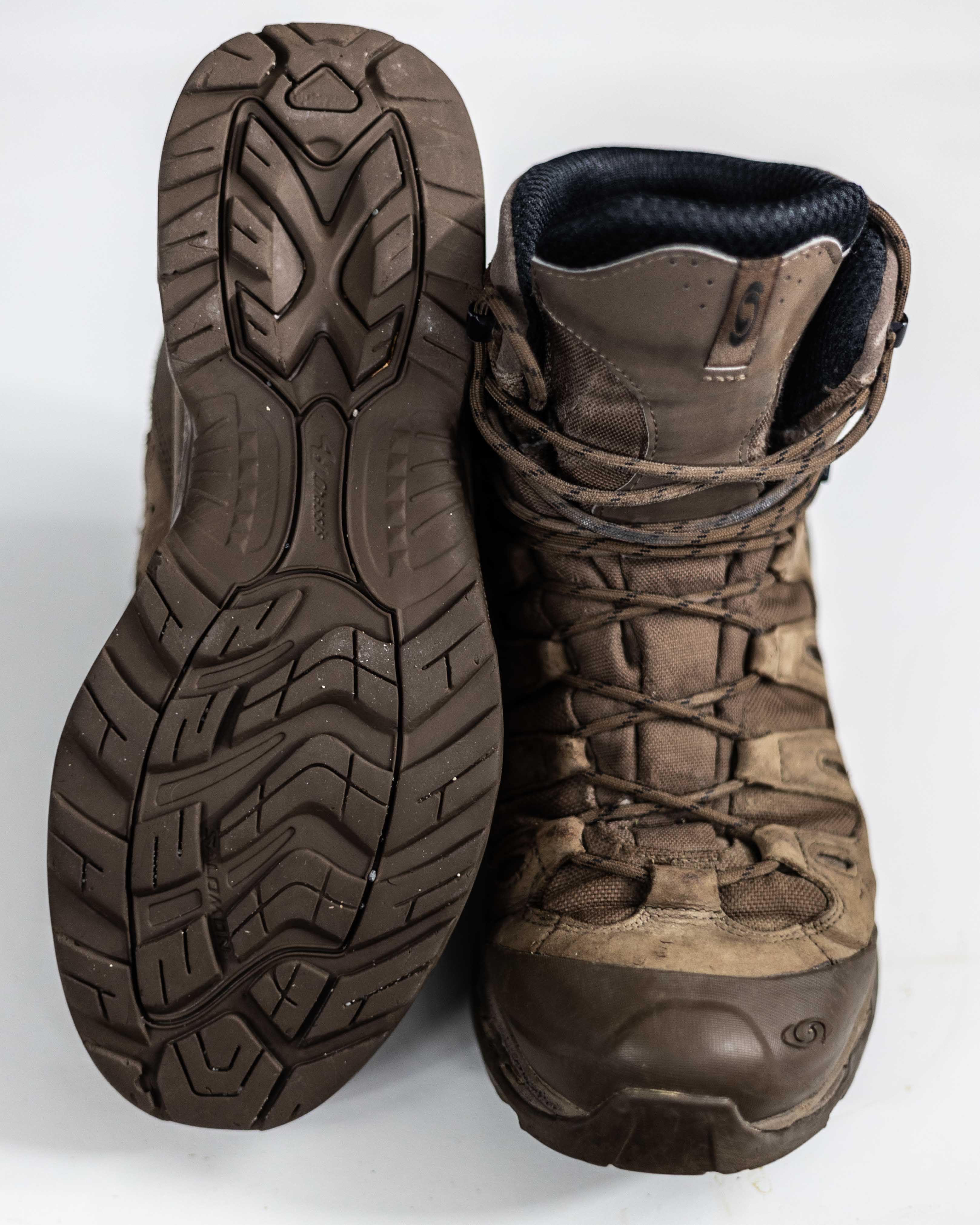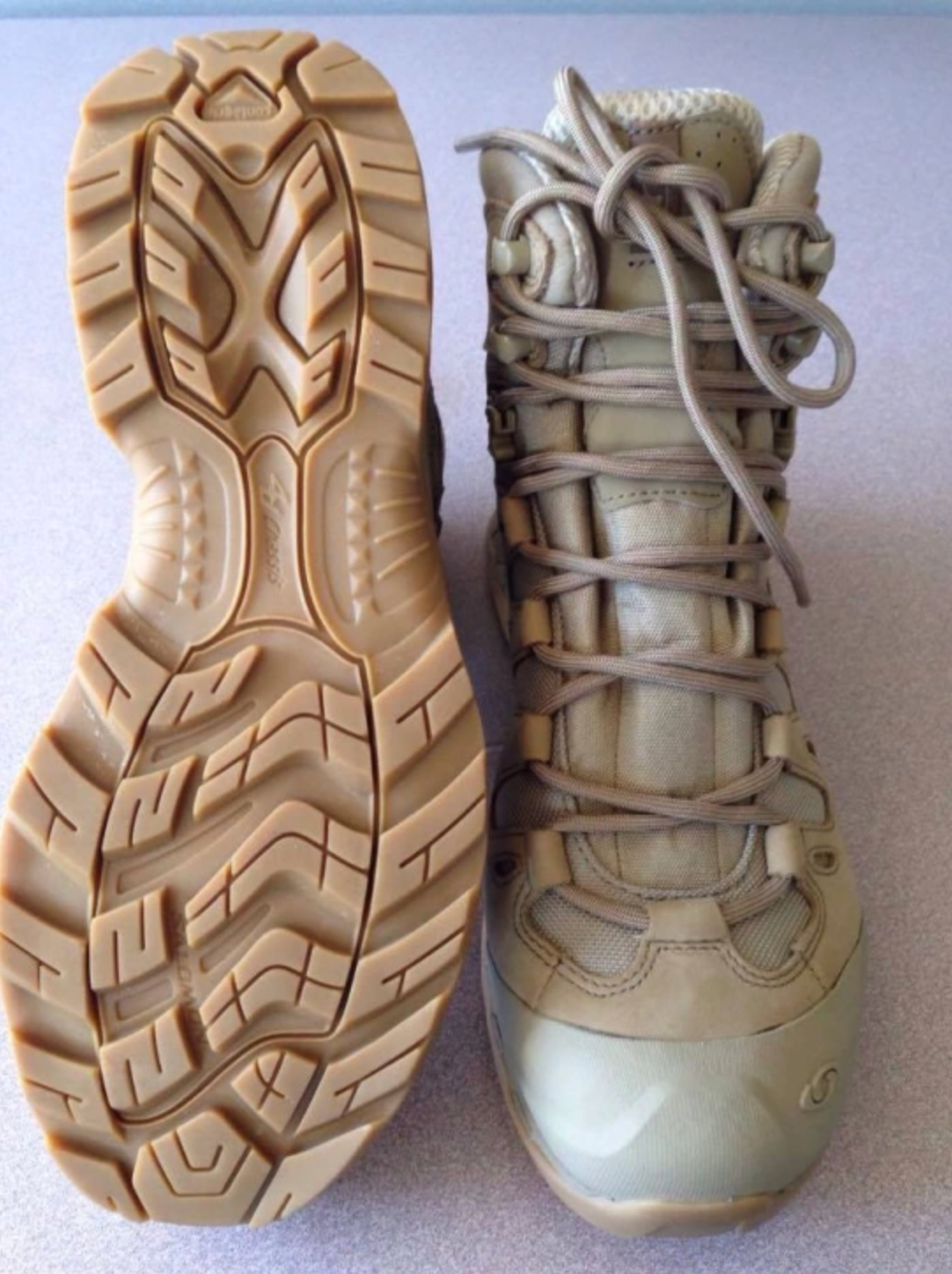 Overall, the stitching on the boots has held up incredibly well with very few frays.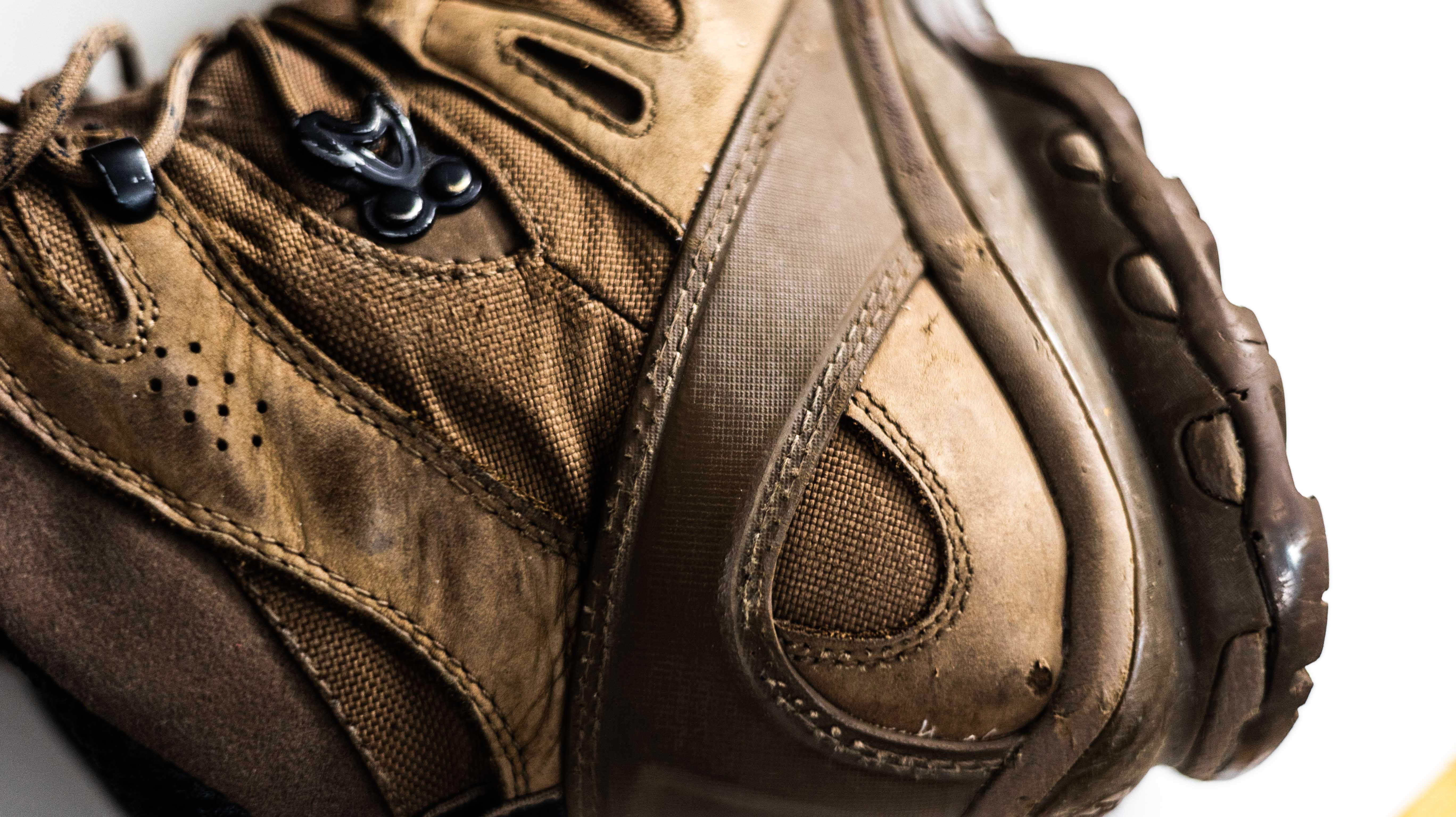 The chassis of the boots also look to still be in pretty good condition while attaching crampons multiple times for icier conditions.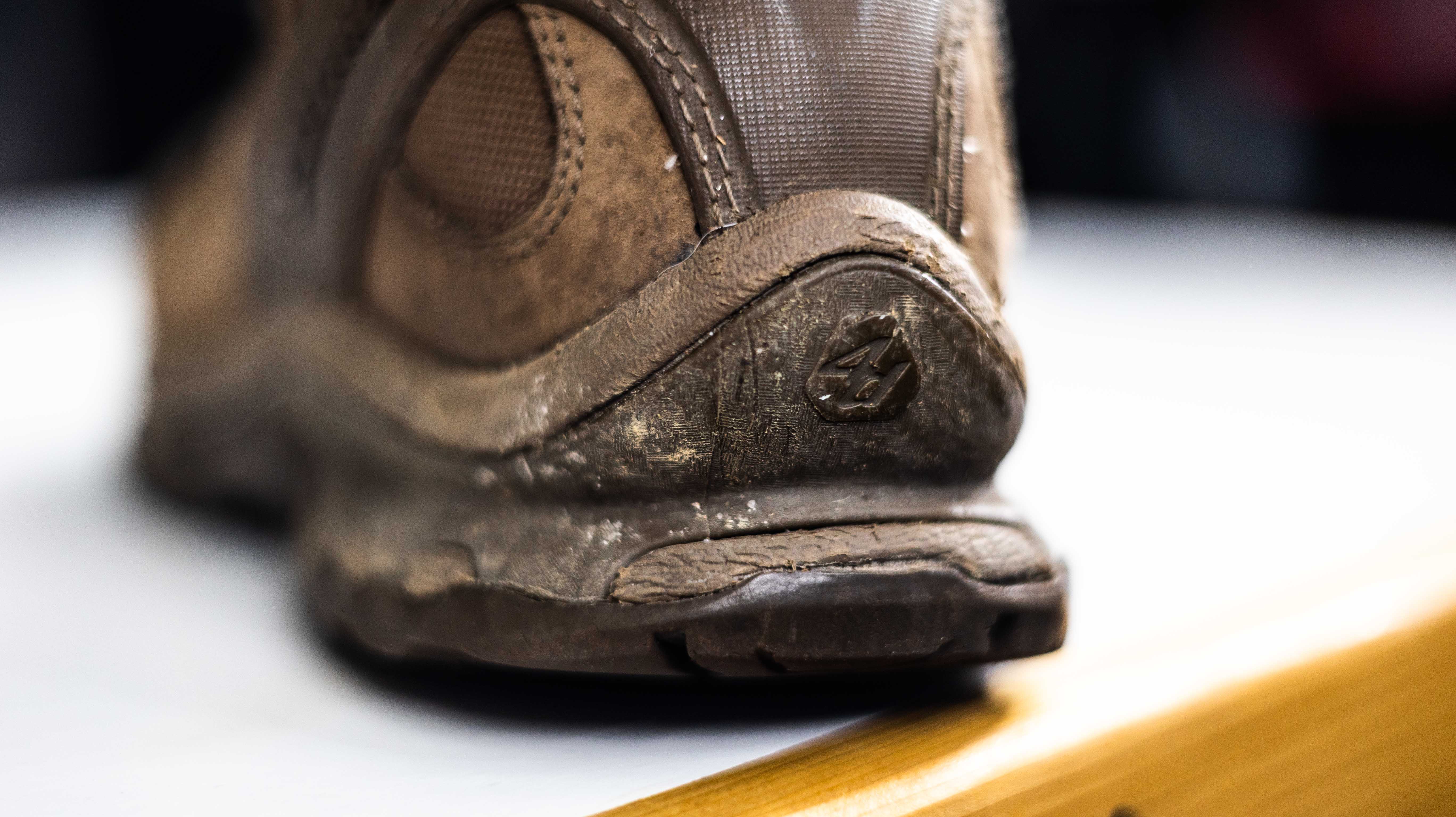 These boots were good hikers in the snow while the Gore-Tex lasted. 
The place that has the most wear aside from the soles is definitely the tongue of the boot. Over time the laces seem to have chewed away at the fabric along the tough. Still not a big deal but in a few hundred more miles, this could pose a problem. About nine months ago I replaced the footpad with a new one as it was well past its prime and was offering little cushion for my feet.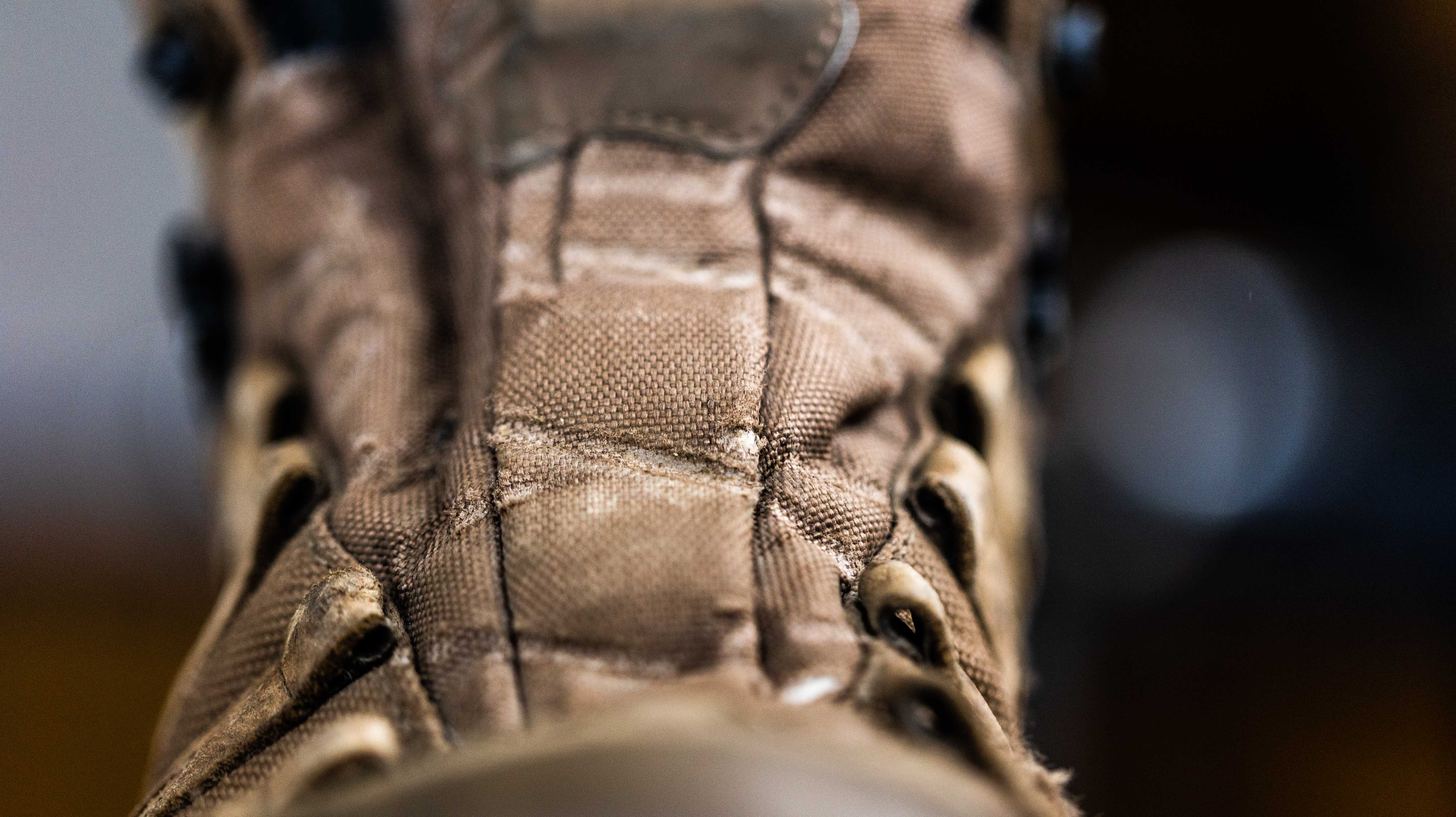 Salomon Quest 4D GTX – Wrap Up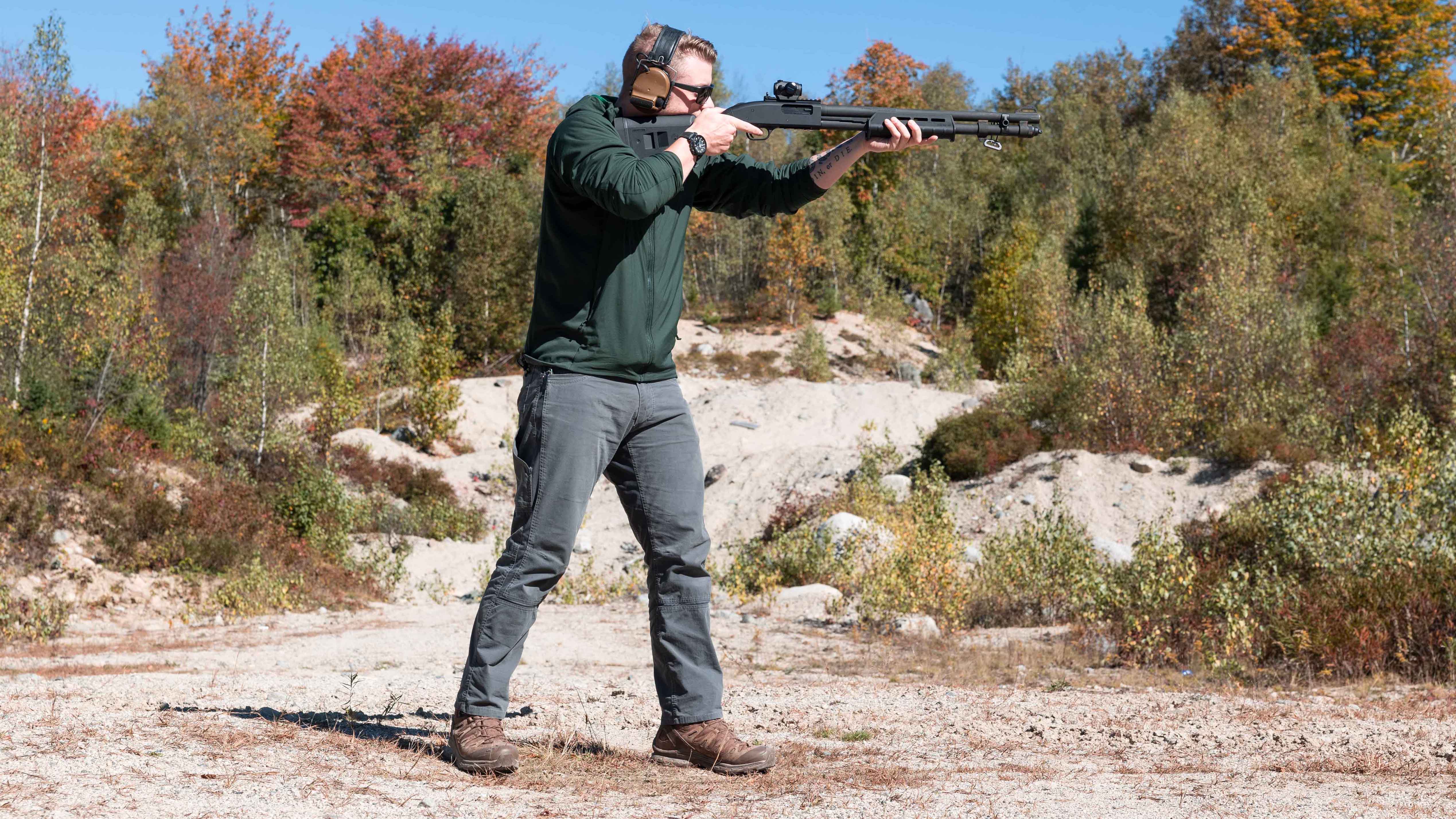 Overall, I have been really impressed with the Salomon Quest 4D GTX aside from how they lost their waterproofing. I recommend these boots to all of my fronds who are looking for good hikers that can also be worn for duty use. They are a bit expensive coming in at $240, but I have certainly gotten my money's worth out of them and would even go as far as to say they offer decent value. At the time of this article, Salomon does not offer resoling of any of their boots but you can go through your local cobbler for mixed results. I'm still going to wear mine until the soles are worn out and then I'm going to buy another pair because to date these have been one of the best pairs of boots I have ever worn.