Field Dress Big Game with Ease – Smith's EdgeSport 6" Folding Bone Saw
Adam Scepaniak 01.10.23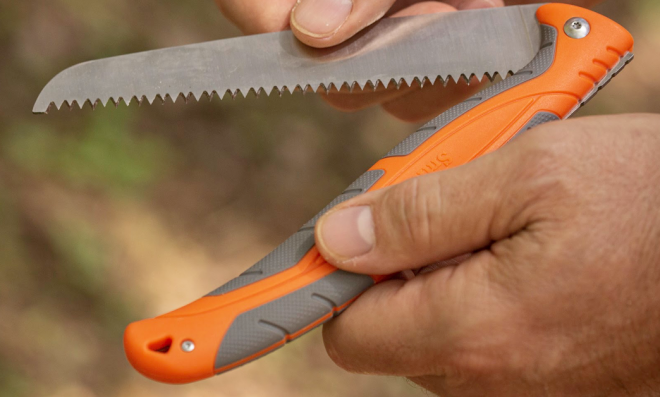 Smith's Consumer Products – the self-proclaimed edge experts since 1886 – will be introduce a NEW folding bone saw in Booth #10327 at SHOT Show (Shooting, Hunting, Outdoor Trade Show) in Las Vegas, Nevada next week, and we're all over any-and-all "blade news" coming out of SHOT. The Smith EdgeSport 6" Folding Bone Saw appears to be a simple yet valuable tool that could be useful to many of us as a supplemental saw in our hunting packs.
Knife & Tool Coverage on AllOutdoor
The NEW Smith 6″ Folding Bone Saw (SKU 51366) is protected by their Limited Lifetime Warranty in the rare event you should actually need servicing or replacement of your Smith tool. Right now, the 6″ Folding Bone Saw has an MSRP of $28.99, and is in their iconic bright orange color so hopefully you never set is down and lose it while out in the field. A short list of specs for this new bone saw can be read below as presented by Smith's Consumer Products:
Packable, lightweight, durable design
6" stainless steel bone saw blade
Non-slip TPE handle with lock-back design
7" overall length when closed, perfect for backcountry travel
Tether-ready lanyard hole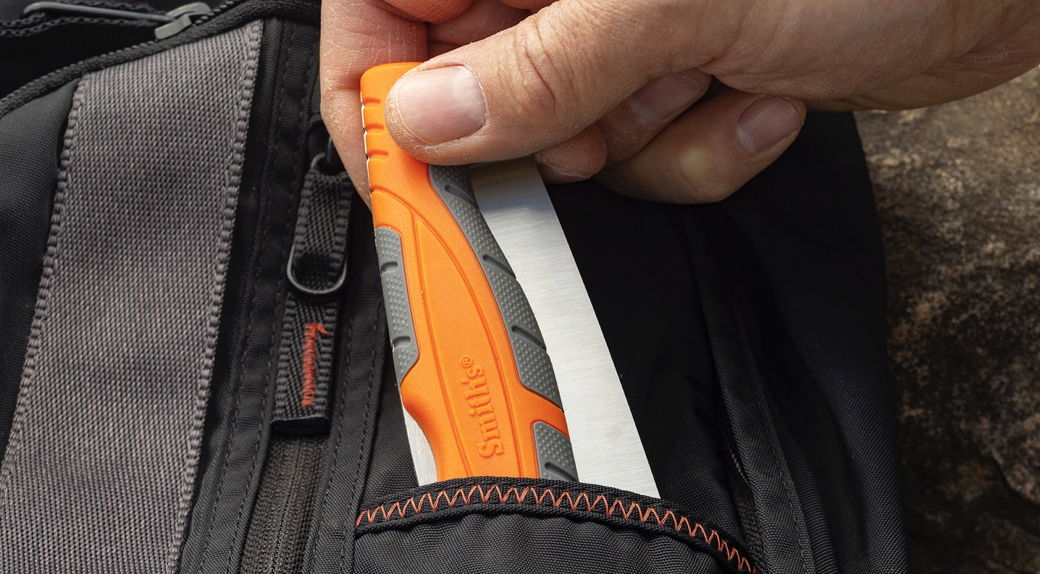 Smith's EdgeSport 6" Folding Bone Saw is a great addition to any field dressing kit. This packable, lightweight folding bone saw is perfect for any hunting trip, no matter the conditions. It fits perfectly in a backpack or can be attached to a lanyard to ensure that it does not get lost. The saw's 6" stainless steel blade is uniquely designed specifically for field dressing deer, elk, and moose, and is equally useful back in camp when cutting wood for a fire. Its sturdy lock-back design secures the blade in a working position during tough conditions. A durable TPE non-slip handle is essential for safety when hands are wet. This trustworthy and durable bone saw is a true game changer in the field or woods.
Hopefully we can get some in-person coverage of this simple and equally utility-driven bone saw while we are out in Las Vegas next week reporting live at SHOT Show. At an MSRP of $28.99, you might find it even more affordably on retail store shelves so this quickly looks like a great value. As always, let us know all of your thoughts in the Comments below and if you happen to own any Smith products. We always appreciate your feedback.