Four Top Quality Thrunite Flashlights
Kevin Felts 02.22.17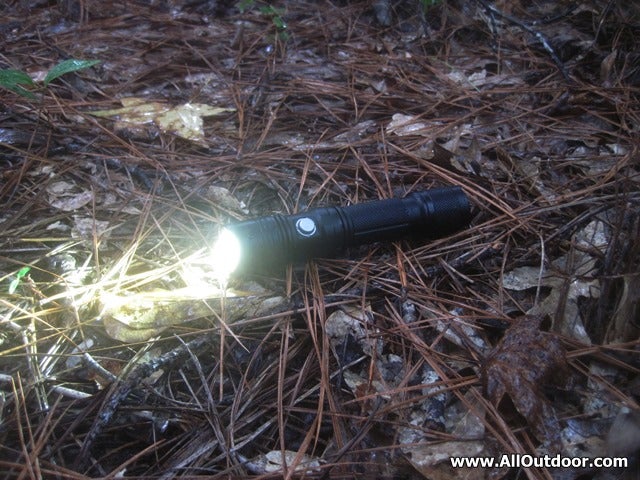 Awhile back a representative from Thrunite contacted me on my youtube channel and asked if I would like to review one of their flashlights. I said sure, why not? I had never heard of Thrunite and was rather excited to be given the chance to look at one of their products,
First they sent me the Thrunite TN12, then they sent me the Archer, TN4A, and TI3. They also sent me the TC12, but it did not pass my quality standards. The company is supposed to be reviewing what happened and hopefully will get the issues resolved.
All of the lights, except the Ti3, were subjected to the same test: frozen, thawed, left in water for 24 hours, used to drive three 12 penny nails through a 2×4, and then either ran over with a tractor or thrown out of a moving truck.
TN12
Uses one 18650 rechargeable battery (Not Included).
– Max output:1100 lumens with XP-L V6
– Working voltage: 2.7V-6V
– 143mm (Length)*25.4mm (Diameter)
– 86g weight (without batteries)
– Reverse polarity protection design to protect from improper battery installation
Turbo (1100lm / 95min)
Strobe (1100lm / 3.8hours)
High (435lm / 4.2hours)
Medium (175lm / 11.8 hours)
Low (18lm / 5.5 days)
Firefly (0.4lm / 74 days)
Archer
Output Run-time:
Strobe: 200 lumen (3.5 hours)
High: 200 lumen (115 minutes)
Medium: 75 lumen (5 hours)
Low: 17 lumen (22 hours)
Firefly: 0.1 lumen (17 days)
Thrunite TN4A
Runs on: 4x AA(NIMH 2450MAH)
– Working Voltage: 2.75-8V
– Impact resistant: 2 meters.
– Waterproof to IPX-8 Standard (1.5meters)
– Weight: 218.6g without battery.
Output mode/Runtime:
Strobe (1050 lumens/150 minutes)
Turbo(1050 lumens/56 minutes)
High (520 lumens/150 minutes)
Medium (120 lumens/14 hrs)
Low (14lumens/93 hrs)
Firefly(0.2lumens/80 days)
Ti3

Operates on a single AAA battery
Output and run time:
Strobe:120lm(1 hour)
High: 120lm(0.5H)
Low: 12 lm(6.3H)
Firefly: 0.04 lm(115h)
For a 15 years I carried a Maglight Solitaire on my keyring. After testing the Ti3, it replaced the Maglight.
Ever since I was introduced to Thrunite they have been my go-to flashlight for everything here on the farm.