Three Considerations Before You Buy A Backpack
Kevin Felts 01.08.18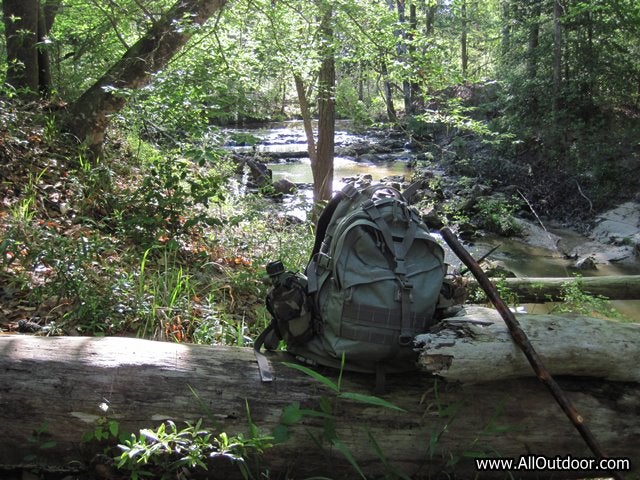 Even though parts of the nation are still frozen from the Bomb Cyclone, in just a couple of months, plants will start budding out, and hiking season will be upon us. Rather than waiting until the last minute, let's go ahead and talk about things to think about before buying a backpack.
Size
What will the pack be used for? Day long hiking trips, multi-day backpacking trips, or something else?  For day long hiking trips, or even warm weather hammock camping trips, I look for a capacity of around 1,500 cubic inches, plus or minus a little bit.
Take this military surplus patrol pack for example. It has a capacity of around 1,500 cubic, which makes it ideal for day trips.
If you want something a little larger, there is a three day military surplus pack, which has a capacity of around 2,350 cubic inches. This has enough room for:
One man tent, strapped to the outside.
Sleeping pad, strapped to the outside.
Lightweight blanket, or poncho liner.
Food.
Stove.
Water filter…etc.
Military or Civilian
While military gear is designed for durability, civilian gear is designed for comfort.
As for cost, watch trends on Ebay, and you should be able to pick up a military surplus pack for pretty cheap. I say trends, because prices fluctuate over time. For example, at one time ALICE packs were dirt cheap, but not any more. In contrast to the ALICE packs, large MOLLE packs use to be expensive, and now they border on dirt cheap.
When it comes to weight, civilian packs are decades ahead of military surplus. If you are a lightweight hiker and count every ounce, then civilian is the way to go. However, expect to pay a premium price for packs that use state-of-the art construction materials.
One reason why I use military surplus is because of the MOLLE webbing and the number of pouches that can be attached to the pack. Civilian packs usually have water bottle pockets, and that is about it for the outside. With that said, there are some companies, such as Maxpedition, that blur the line between civilian and military. The Maxpedition Pygmy Falcon II is one of my favorite all time backpacks.


SHOP NOW
Frame of Frame-less
Packing a heavy load?  Then framed is the way to go. Putting too much weight in a frame-less pack stresses the shoulder strap stitching where the straps are sewn into the pack.
Day hikes and lightweight backpacking trips, frame-less.
However, in hot weather, framed packs allow air between the pack and the persons back. Without that air gap, sweat slowly saturates the pack. So, people hiking in hot weather may find a lightweight framed pack more comfortable than frame-less.
Final Thoughts
If someone wanted to look at this from a prepping point of view:
Framed – Bug Out Bag.
Frame-less – Get Home Bag.
Well guys and gals, that is about it for now. Over the next few weeks we will be discussing a range of hiking information. We want to be ready when the weather starts to warm up.
SHOP NOW