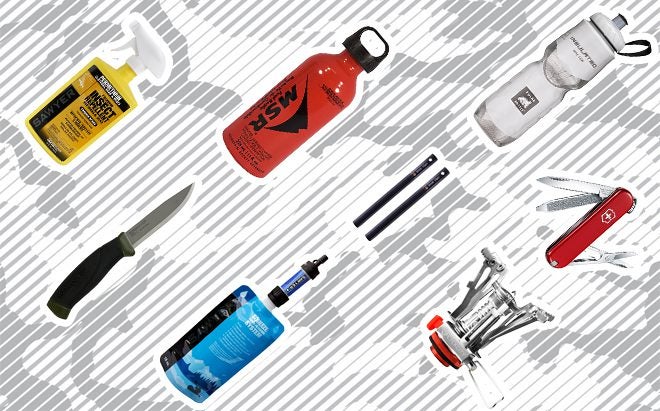 We did some research to find out what items our readers were buying on Amazon and rounded up some of the most popular and best camping gear here in this handy list.
And so, here is a look back at what the most popular products were—as selected by you—in 2017 (more on our research is at the end of this article.)
Top-selling outdoor item
Kevin Felts wrote an explainer on how the LifeStraw works for our site in April. This wasn't the first time you've seen the LifeStraw featured on AllOutdoor.com — and it won't be the last. The Original personal water filter was the bestselling outdoor item purchased by you in 2017.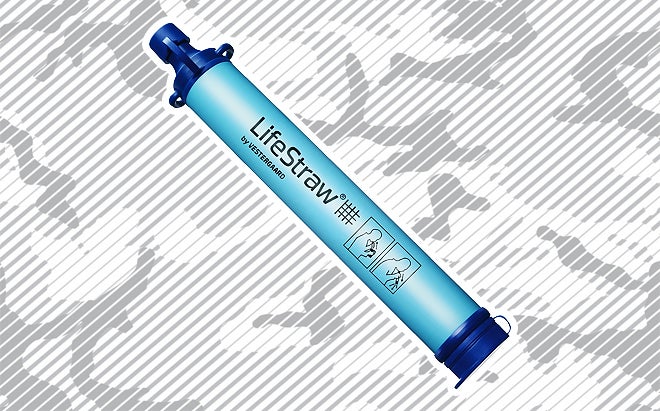 LifeStraw original water filter, $29.95 $19.95, Amazon
SHOP NOW
Runner-up water filter
The second-most-purchased water filter by our readers was the Sawyer mini. This water filter is good for 100,000 gallons, which is certainly impressive. Kevin Felts included it in a roundup of five water filters for preppers that ran in July, after posting his initial impressions of this mini but mighty filter in April.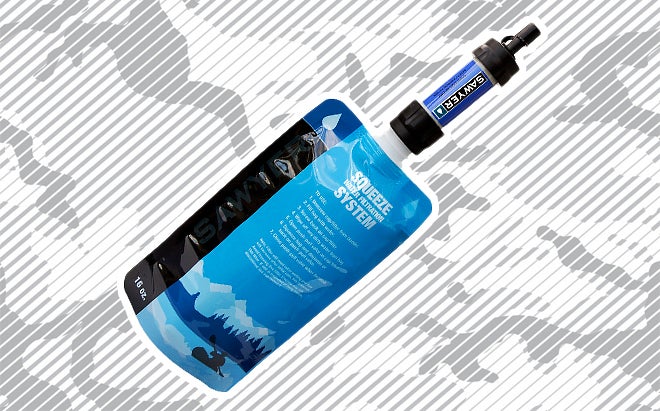 Sawyer mini water filtration system, from $18.82 (price varies by color and quantity), Amazon
SHOP NOW
Most popular insect repellent
Another Kevin Felts recommendation, this permethrin insect repellant was a bestseller among our readers. Used to pre-treat clothing and gear, this 0.5 percent permethrin spray kills ticks, mosquitoes, fleas, mites and over 55 other kinds of insects.
Simply spray directly onto clothing, tents, packs, hammocks and even sheets, treating each side for about 30 seconds. Permethrin kills insects that come into contact with treated surfaces. It's formulated not to stain or damage fabrics and, once dry, permethrin is odorless. According to Sawyer's website, applications last up to six weeks or six washes and it's safe for use on dogs.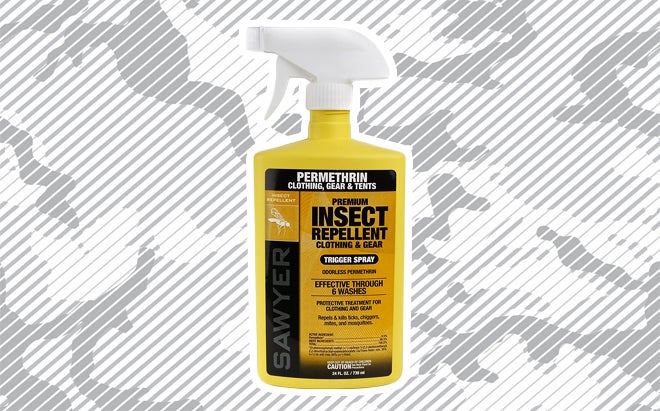 Sawyer permethrin premium insect repellent for clothing and gear, $12.79 $10.99, Amazon
SHOP NOW
What you're carrying everything in
The most-purchased backpack by our readers was this very affordable, lightweight Mansov bag. It folds down to fit inside its own interior zippered pocket. Small enough to fit almost anywhere, it will hardly add any weight to your loads when not in use. Made of water- and tear-resistant nylon, this pack is reinforced with bar tacking at stress points. Reflective stripes on the back and sides have been added for visibility. The mesh shoulder straps are breathable and the sternum strap helps displace the weight of your load.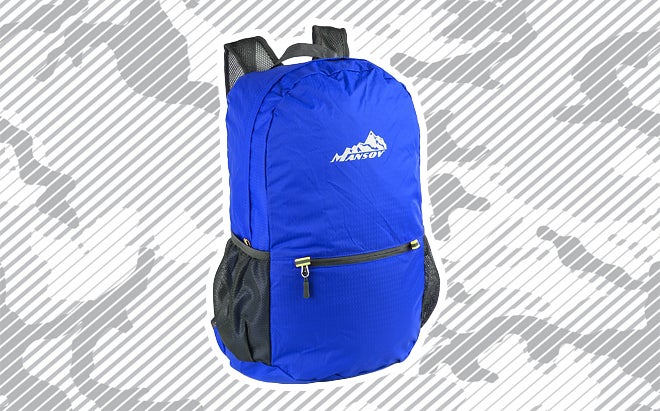 Mansov lightweight water-resistant foldable hiking backpack, $9.99, Amazon
Bestselling outdoor knife
As our readers know, the Morakniv Companion series is a popular line of fixed-blade knives. Tony Sculimbrene did a full review of the Companion with stainless steel blade, but our readers are buying the carbon steel version. Out of all the knives we featured last year, this is the one most bought by you. This knife has a 4.1-inch blade that is easy to sharpen but requires regular maintenance with use.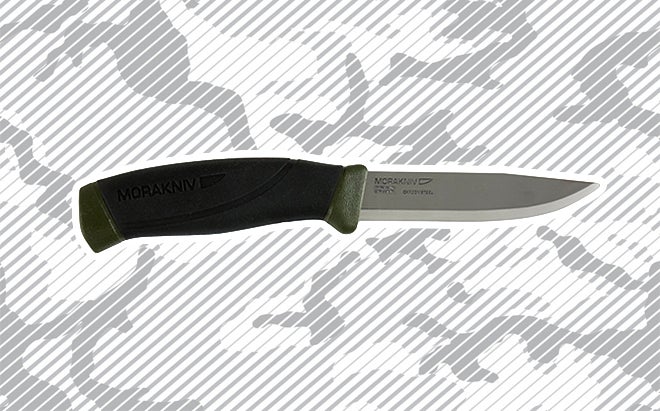 Morakniv MG Companion carbon steel fixed-blade outdoor knife, $12.99, Amazon
SHOP NOW
Most popular water bottle
The bestselling water bottle is simple and lightweight. Made of 100 percent BPA-free and phthalate-free plastic, this dual-wall sports water bottle keeps liquids cool for twice as long as regular water bottles. And it's made in America.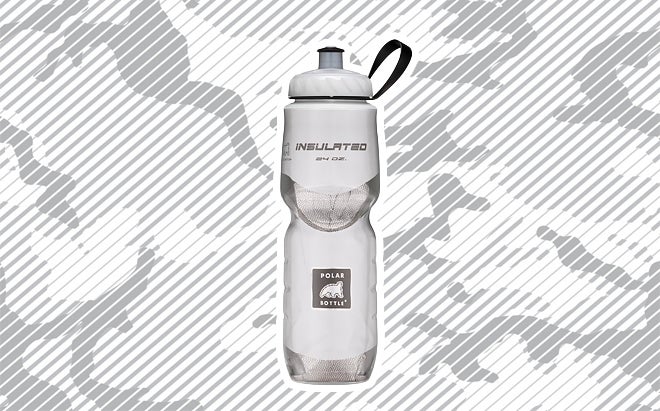 Polar Bottle insulated water bottle, $11.99 $7.99, Amazon
2-in-1 camping light and fan
The usefulness of this item isn't lost on us. A single D battery can keep the fan going for five hours set on high speed, or offer 20 hours of LED light. Rotate the head and use the LED light as a base for a floor fan, or use the hook to suspend this device from the ceiling of your tent to use the LED light and fan at the same time.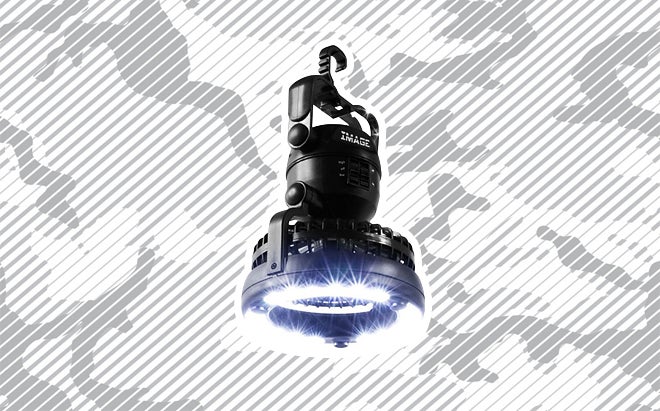 Image LED camping light with fan, $15.99, Amazon
 What you're sleeping on
Made of laminated vinyl and topped with fabric on one side, this inflatable mattress has a built-in pillow. Its wave beam construction offers a flat sleeping surface, and the mat packs down nicely for travel, weighing in around three pounds.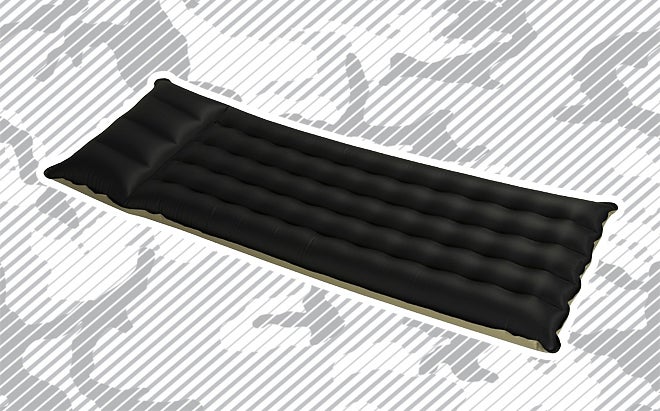 Intex inflatable fabric camping mattress, $20.95, Amazon
SHOP NOW
Best-selling hammocks
In June, we gave you five reasons to go hammock camping. Based on our research it looks like you did. While the most popular hammock with our readers is not currently available on Amazon, the runner-up is.
This Gold Amour XL camping hammock can easily fit two and holds up to 500 pounds. Made of lightweight 210T nylon parachute fabric, this hammock packs down to the size of a volleyball (stuff sack included) and weighs only 1.5 pounds.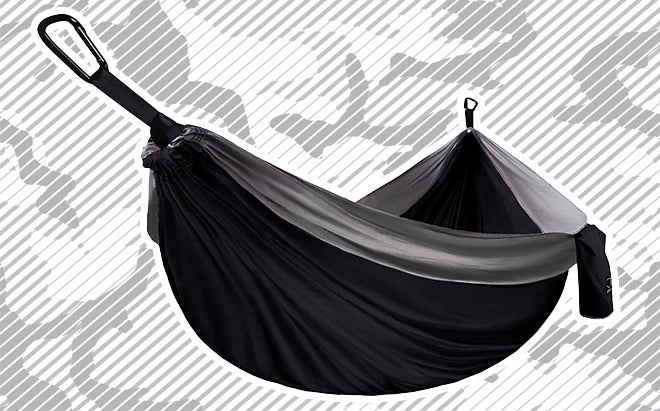 Gold Armour XL double parachute camping hammock, $26.99, Amazon
SHOP NOW
The carabiner that more than carries its own weight
While pricey, each of these TrekProof D-ring holds over 25 times the weight of your number two pick. Rated to withstand 4,000 pounds, these heavy duty steel alloy carabiners have a screw down locking system to secure the gate. And right now they're on sale for over 40 percent off.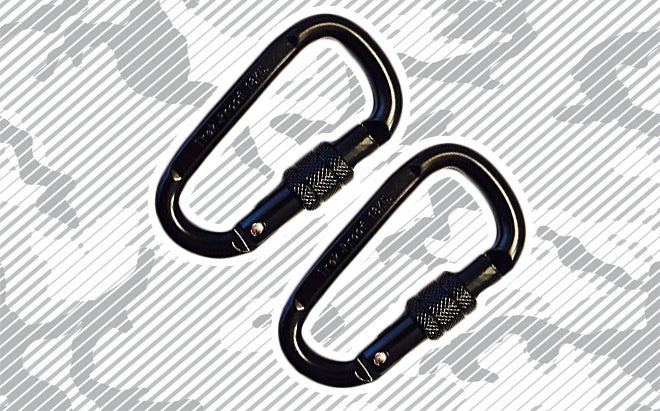 TrekProof carabiner clip two-pack, $29.95 $16.97, Amazon
SHOP NOW
How you keep clean
This camp shower by Coleman uses the sun to heat water, and comes with a handy shower head.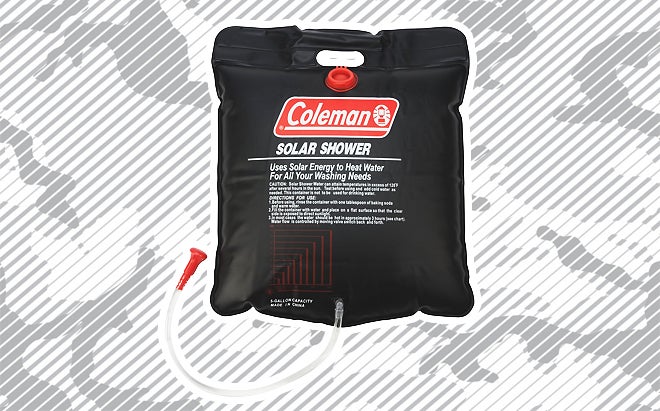 Coleman five-gallon solar shower, $16.99, Amazon
How you answer nature's call
This portable toilet seat is made to work with five-gallon pails and snaps right to the bucket on so it won't shift under your weight.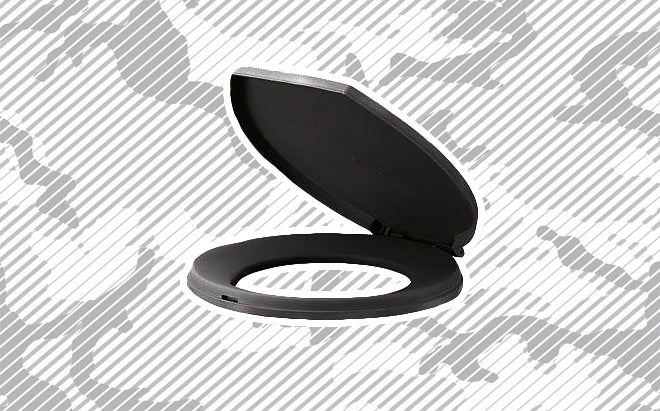 Reliance Luggable Loo snap-on toilet seat, $17.49 $10.99, Amazon
The water jug you rely on
The rigid construction of this seven-gallon container by Reliance allows for stacking when empty. Made of BPA-free polyethylene, it has a reversible hideaway spigot and sturdy handle for ease of use. The Aqua-Tainer is currently on sale for half off and comes with a five-year guarantee.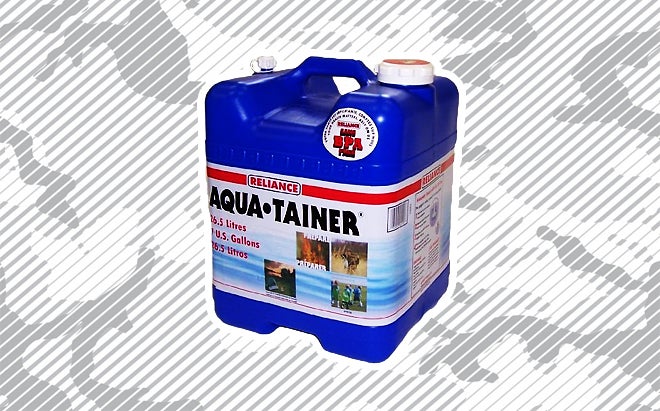 Reliance Aqua-Tainer seven-gallon rigid water container, $29.99 $14.97, Amazon
What you're eating
The top three freeze-dried foods on our list are all made by Mountain House. Can you guess the most popular flavors? In order of popularity, we present: Buttermilk biscuits with gravy and pork patty crumbles, beef stroganoff with noodles, and sweet and sour pork with rice. (Prices below are for single packs, but you can save by buying in bulk or 10-serving cans.) As we've said before, freeze dried food is also an essential when it comes to emergency preparedness.
Mountain House freeze dried biscuits and gravy, $6.99 $5.99, Amazon
Mountain House freeze dried beef stroganoff with noodles, $10.27, Amazon
Mountain House freeze dried sweet and sour pork with rice, $8.95, Amazon
The most popular camping stove packs down to fit in your pocket
Made of aluminum alloy and stainless steel, this compact camping stove is designed to be lightweight and pocket-sized. It works with any 7/16 thread fuel containers, has an adjustable fuel valve to control flow and built-in piezo ignition.
Etekcity portable outdoor camping stove, $17.99 $10.99, Amazon
SHOP NOW
How you're carrying fuel
Made for the trail, this lightweight, single-piece, impact-extruded aluminum container is built to store and transport fuel. It's designed to work with MSR stoves but can carry a variety of fuels and comes in 11-, 20- and 30-ounce sizes.
MSR Fuel bottle, $17.95 to $21.95, Amazon
Swiss Army
The second most purchased knife is a classic. There's nothing to say about the Victorinox Swiss Army series of pocket knives that hasn't already been said.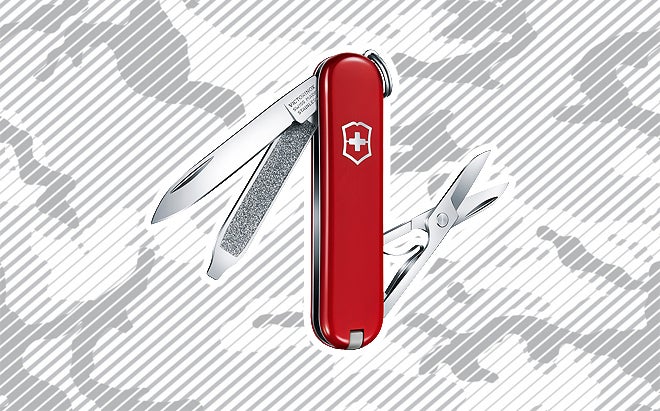 Victorinox Classic SD pocket knife, $12.83, Amazon
This bestselling camping lantern is 68 percent off
Another Etekcity product, this LED camping lantern contains 30 low-powered LED lights. Lightweight and compact, it offers up to 12 hours of continuous use with two AA batteries.
Etekcity LED camping lantern, $38.99 $12.55, Amazon
What you use to start fires
These thick waterproof rods are built to last 12,000 strikes.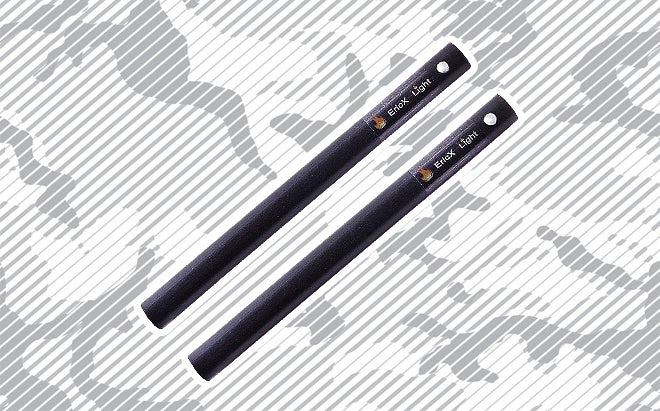 EricX Light ferrocerium rod flint fire starter two-pack, $15.95, Amazon
SHOP NOW
Bonus: Keep your tent in top shape with these best-selling items
Protects against rust and corrosion and helps to maintain water- and airtight zippers.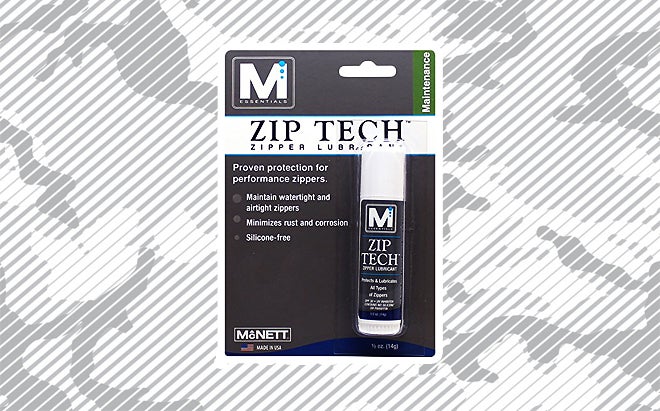 McNett Zip Tech zipper lubricant, $6.73, Amazon
This urethane-based sealer and adhesive is safe for use on natural and synthetic fabrics. It works to repair rips, tears and holes in outdoor gear and seal seams.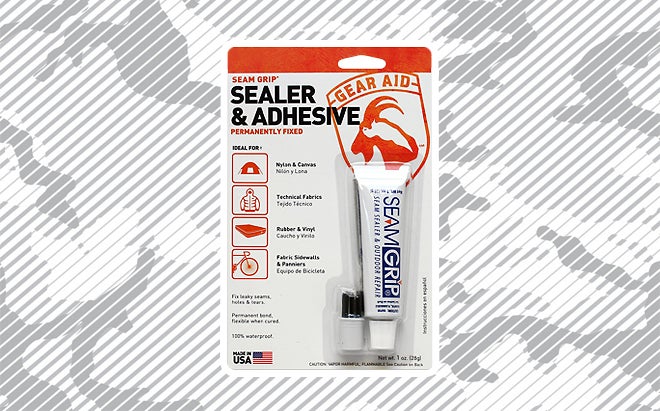 Gear Aid seam sealer and outdoor repair sealer and adhesive, $6.80, Amazon
Instead of buying everything separately, get it all in this kit: four steel tent pegs and stake puller, rubber mallet, hand broom and dustpan.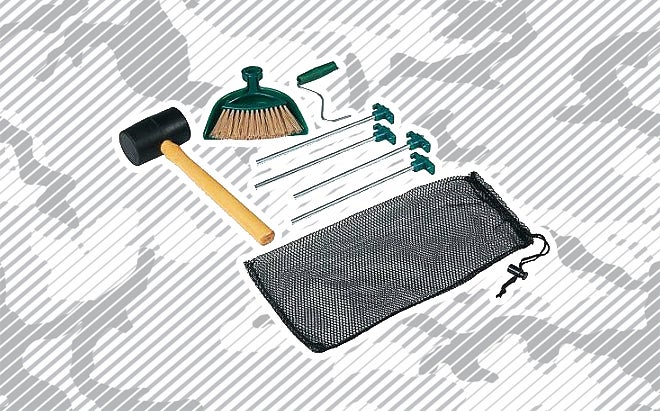 Coleman tent accessory kit, $14.45, Amazon
SHOP NOW
---
How did we get this data? We use affiliate links in some of our stories, which means that if you click on embedded links and then buy stuff, we might make commission. I say might because the terms of these agreements vary and not all links are affiliated. It's also important to note that these partnerships do not influence editorial, which operates independently of marketing.
Through the Amazon affiliate program, we have the ability to access reports that tell us what people are buying through their links on our site. There is no identifying information, simply a ranking of items purchased by category. But by looking at the bestselling items from last year, we can tell what brands you trust and what items you deem essential.
The WiseGuide team writes about things we think you'll like, introducing you to great products, services and special deals. Prices are accurate at the time of publishing.We'll update the links whenever possible, but please keep in mind that deals may expire and prices are subject to change. We may earn revenue from the products and services you buy. Follow WiseGuide on Twitter @WiseGuide_.