This Springfield Armory Pistol Got Plowed and Kept Working
Russ Chastain 05.08.19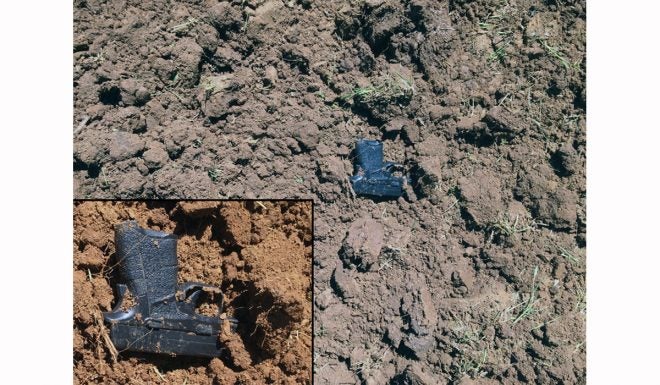 Well folks, I'm just gonna come right out and admit that I messed up, and next, I'll tell you all about it. It's embarrassing, but that shouldn't keep me from 'fessing up in order to better inform my readers. The bottom line is that the Springfield Armory XD-S Mod.2 9mm pistol I reviewed here a while back went through an unintended torture test, and is none the worse for wear.
When this model was first announced in August of last year, SA proudly boasted of its reliability, saying "The XD-S Mod.2 in 9mm survived a grueling 25,000 round torture test without a failure." That's one reason I put my hands on one as soon as I could, and before long it had become my new favorite carry gun. After reviewing the XD-S Mod.2 9mm, I couldn't make myself send it back, so I bought it.
Fast-forward 8 months, and I'm on a big ol' Deutz-Fahr tractor plowing summer food plots. I began the work with my SA pistol — carried for coyotes, snakes, or whatever — tucked into my waistband in a Clinger holster. That soon proved far too uncomfortable with the way the tractor seat was arranged, and I slipped the pistol & holster into the right rear pocket of my Wranglers. This worked fine.
Next day, I grabbed my popper to head out plowing and decided not to bring the holster, since I was going to carry it in my pocket. Big mistake.
I don't know if you've ever run a farm tractor plowing hard ground with a 4-gang disk harrow, but if not you may be interested to know there's a lot of bouncing and maneuvering, especially on smaller food plots where you don't get a lot of time moving in a line before it's time to lift the harrow and quickly turn the rig around, re-engage with the ground and continue plowing. There's a lot of twisting and turning and braking and a fair bit of clutch work as well. Anyhow, you're not just sitting there in the seat while the tractor does all the work. There's a bunch of upping and downing and legwork going on.
It's also loud.
Confession Time
Which leads me to confess that somehow and without me realizing it, my little pistol got out of my pocket, bounced against numerous hard steel surfaces on its way to the ground, and got plowed.
I was so caught up in my work that I didn't know the gun was gone until I spotted it lying in the dirt, only partially exposed. I have no way of knowing how many passes I'd made over it, but it must have gotten manipulated a good bit, considering that the magazine was missing.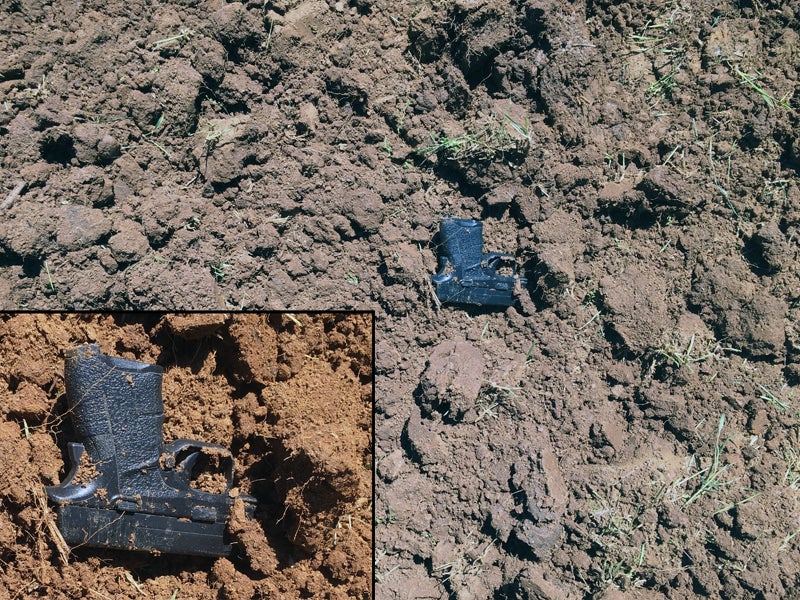 I walked the plot looking for the magazine, but had no luck. I went ahead and finished plowing, then headed back. It was Sunday and one of my buddies was coming to the property the following weekend, so I asked him to bring a metal detector so I could try to hunt down the missing magazine. And no, I didn't tell him I'd plowed my gun, only that I'd lost the magazine!
As for the pistol, I shook the dirt out of it, brushed it off, and checked the bore — clear as a bell. Back at camp, I crammed in the extended mag and continued to carry it as needed.
The Missing Mag
Seven days after losing the magazine, I began hunting for it with the help of a metal detector. When I found it, the body of the mag was lying on the surface. It had been plowed again and brought up after I'd recovered the pistol, and the follower and all seven rounds of ammo were lying inside and near it. The floorplate was missing, as was the spring.
I was so happy to find it that I neglected to take any photos of it where it lay. A little work with the metal detector allowed me to find the spring, but the plastic floorplate and corresponding plastic locking plate were both nowhere to be found.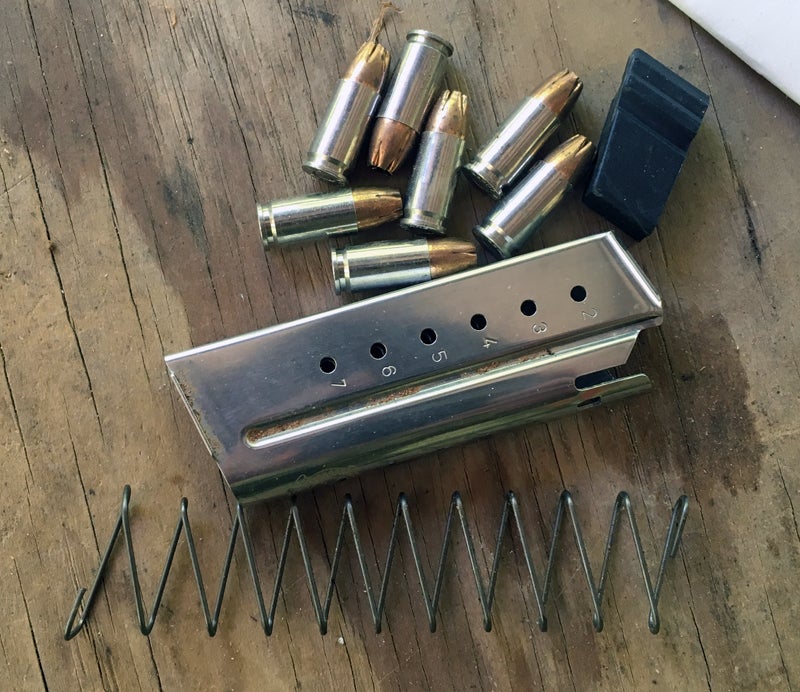 The magazine body and spring both looked just fine, with no visible distortion at all.
Making it Work
Later, I cleaned all the dirt, dust, and grit from the magazine body, follower, spring, and ammo. Then I assembled it using a locking plate from a spare mag and the pinkie-extension floorplate that came with the pistol and loaded it up with those 7 rounds of Federal Premium Hydra-Shok Deep ammo.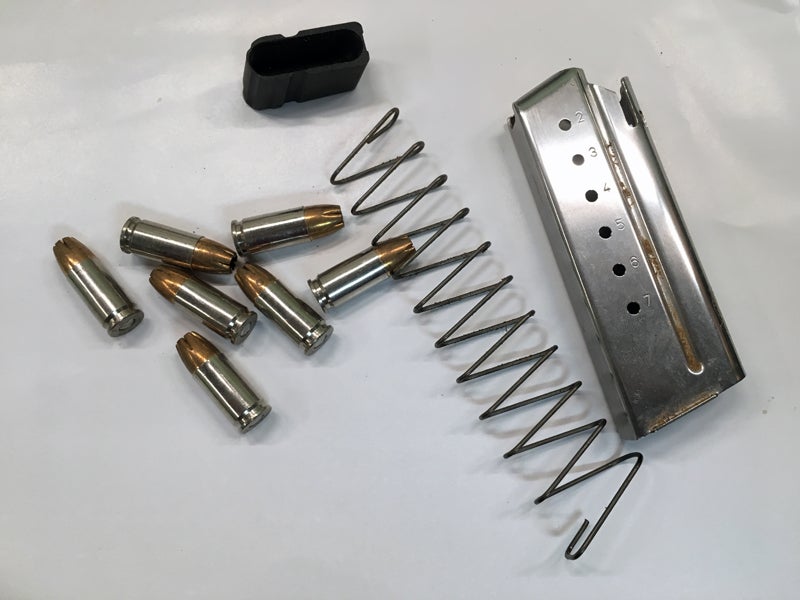 I took the popper out back, crammed in the rebuilt mag, and fired it. The pistol and magazine performed flawlessly, firing every round without a hiccup of any kind.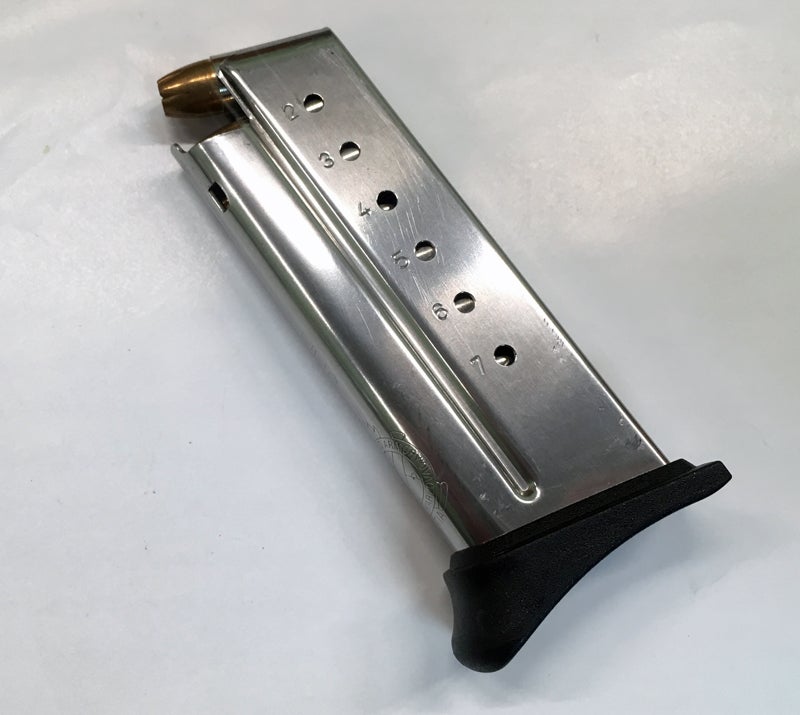 I should add that I never did tear the pistol down or give it much of a cleaning after I picked it up out of the dirt. Just knocked off the big hunks, wiped it on my jeans, and shoved it in my pocket.
Pretty Good
So there ya go — my confession and shame, in order to let y'all know how tough these little guns are. And yeah, I know it deserves a good cleaning and it will get one. But I wanted to make a point of testing it before I gave it any real attention.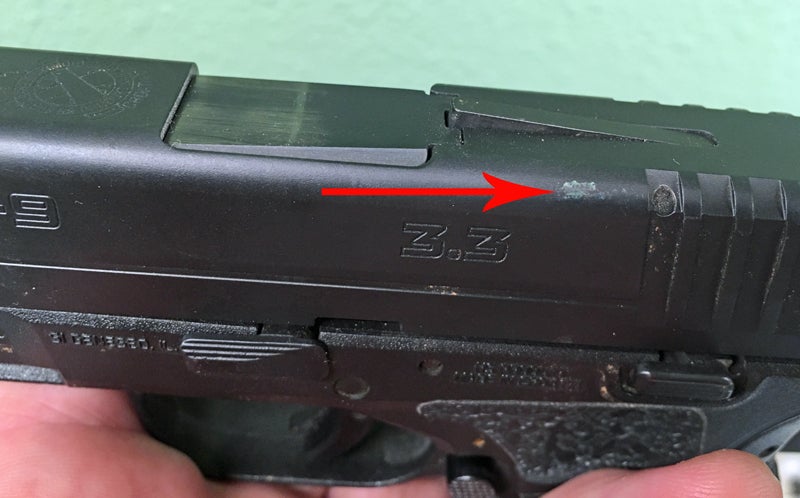 Aside from losing the two plastic magazine parts — which I can't seem to buy, I can only find complete magazines — the worst result of this was a small smear of green paint from the Deutz tractor and a couple of very small marks on the gun — one of which I rubbed off with my thumb, and the other is just a slight deformation of the lettering molded into the polymer frame.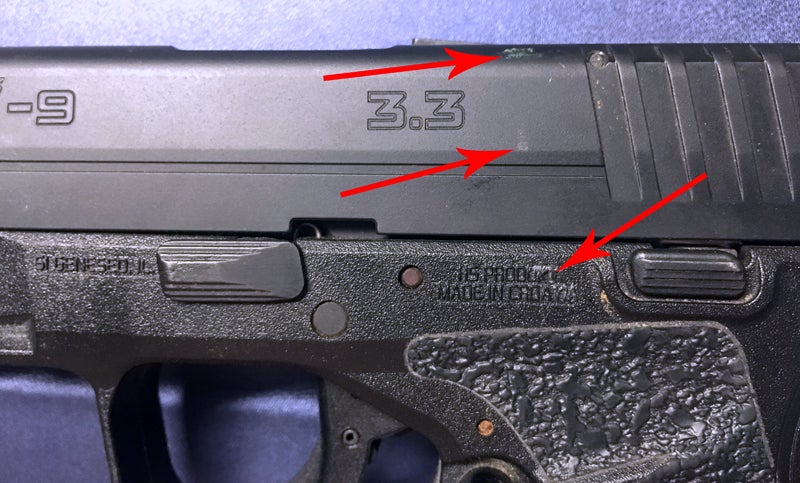 The takeaway here is not to go plow your guns. It's that you should be smarter than I, and secure them properly. And that in my case, a Springfield Armory XD-S Mod.2 9mm pistol and magazine survived multiple passes of a large ground-chewing disk harrow, and came out just fine.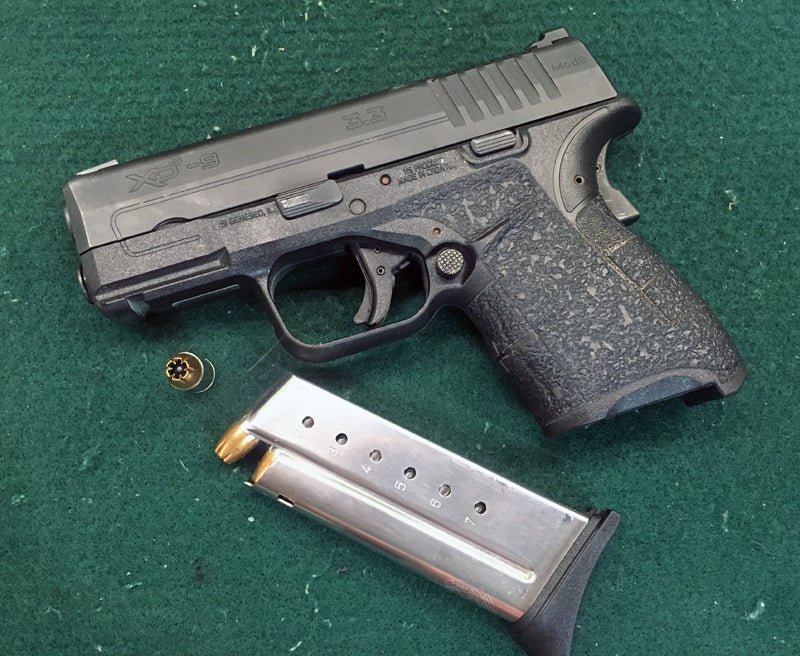 My biggest loss is the flat magazine floorplate, which I prefer for concealed carry. Anybody want to trade a flat one for a pinkie extension?