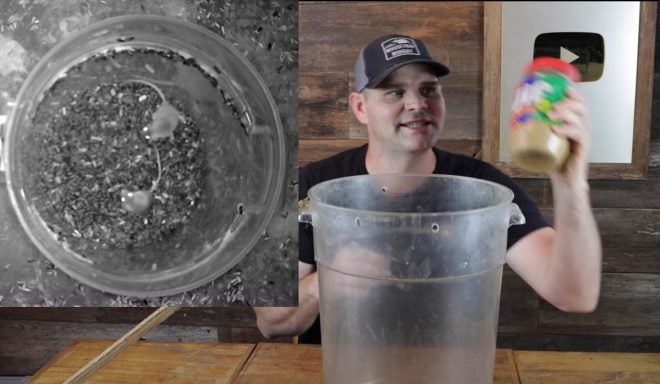 I've posted videos from the Mousetrap Monday guy before, because rodents are a real problem for many outdoorsmen & preppers. But many of us are saving our pennies for mere existence and can't spend a lot on fancy mouse trap paraphernalia such as the muzzleloading mouse killer or the $60 "Kick the Bucket" trap.
This guy is so good at catching rodents, he invents traps by accident! He left a bucket of bait in his barn and found some critters trapped in it the next morning, so he decided to just toss some seed into a bucket, smear a little peanut butter inside, and prop up a board as a ramp.
It's not exactly new, but it's about as simple and cheap as you can get.
I like it! How about you?