AllOutdoor Review: Mid-Evil Industries 360͘° Adjustable Rifle Grip (ARG)
Eve Flanigan 06.30.21

The 2020 Lucid Optics Ballistic Summit is where I first became acquainted with Mid-Evil Industries of California. The company was a sponsor of the event and allowed members of the media to thoroughly test their products, including live fire. At that time – Steve Azocar, the owner/product designer – presented Mid-Evil's two flagship products: the VFG, a very innovative foregrip that can change angle and direction with ease for work around barricades (including rocks, trees, and the like), and the Overwatch Commander, a monopod/tripod system that can quickly be adjusted for height and angle of presentation on numerous planes. There's simply nothing else like these products.
It's no surprise, then, that the latest Mid-Evil offering is a new pistol grip for long guns that's unlike any other. The 360͘° Adjustable Rifle Grip (ARG) does exactly what the name implies. In recent weeks, I've had the opportunity to install and test the ARG on one of my own ARs. This little grip follows the Mid-Evil's path of re-envisioned long gun accouterments that deliver a very unique handling experience. The Mid-Evil crew shares credit with Hopkins Industries for the ARG's development.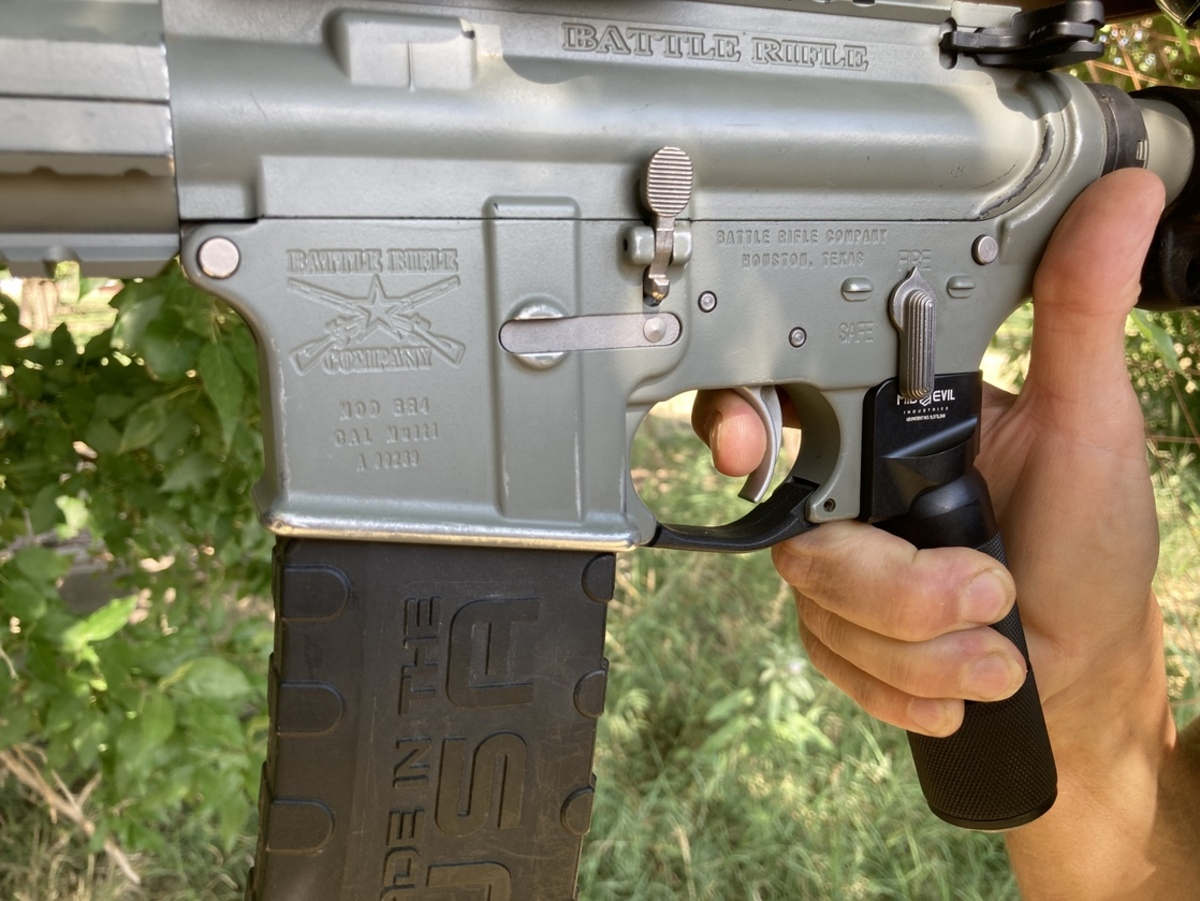 What is the ARG? It replaces the usual pistol grip on an AR-platform gun as well as some with similar receivers. Installation is fairly straightforward, though with more parts than a traditional grip. There are four sections to the ARG: the receiver base, two cylindrical pieces that form the middle section, and the bottom cylinder which screws into the outer middle section. There is also a screw-in bottom on the grip which can stay attached for installation.
There isn't a grip detent spring included with the grip, so it's vital to not lose the original during the change-out. The receiver base fits easily onto the receiver, and the spring is dropped into its hole on the base. Tension must be maintained to keep the base seated properly on the receiver while inserting the middle, outer cylinder.
There is an oblong socket in the base into which the ball attachment goes, matched by shape and seated completely into the base. I learned that it'll go on without the ball base being completely seated, but function, and probably the security of the attachment, will be limited.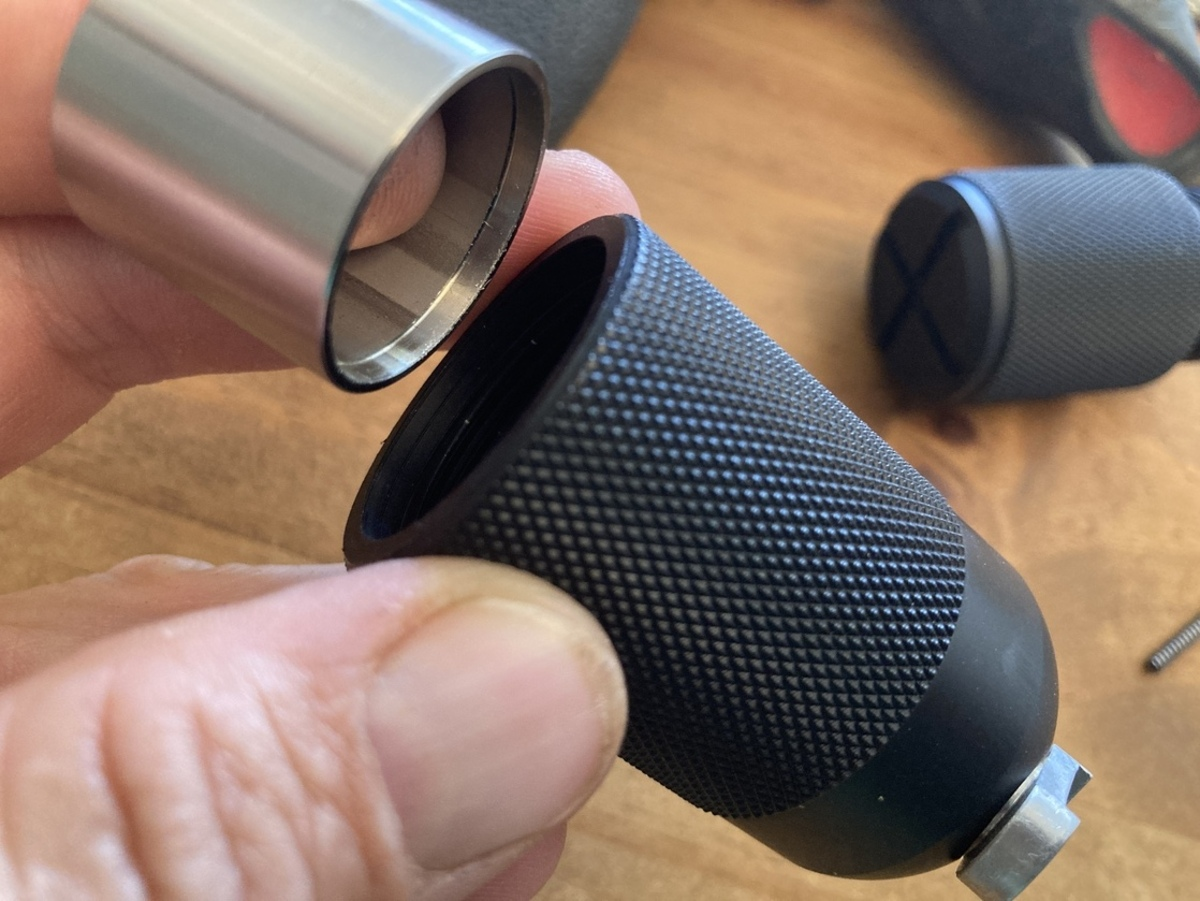 An extended Allen head driver is needed to perform this installation. My Lyman 45-piece Master Gunsmith Toolkit had all I needed tool-wise. Mr. Azocar recommends a tiny bit of Loctite on the installation screw, in addition to admonishing against over-tightening. Mid-Evil is growing fast, but is still small enough that the Azocar, the Main Man himself, was kind enough to give me a phone call and later view my kitchen-table video to help me be sure I was doing things right.
Handling the rifle with the ARG attached took a little getting used to, but I ultimately came to prefer it to my normal grip. It's important to lock the grip into place before using the rifle. That takes a quick, approximate quarter-turn of the grip.
When I first picked up the rifle and ran the charging handle to load the grip wasn't locked out and I fumbled the procedure with the heavy Battle Rifle Company Cutlass AR15 with a bipod not being as rigid against my arm as it normally is thanks to the moving grip. Locking the grip into place feels intuitive and is definitely easy, though.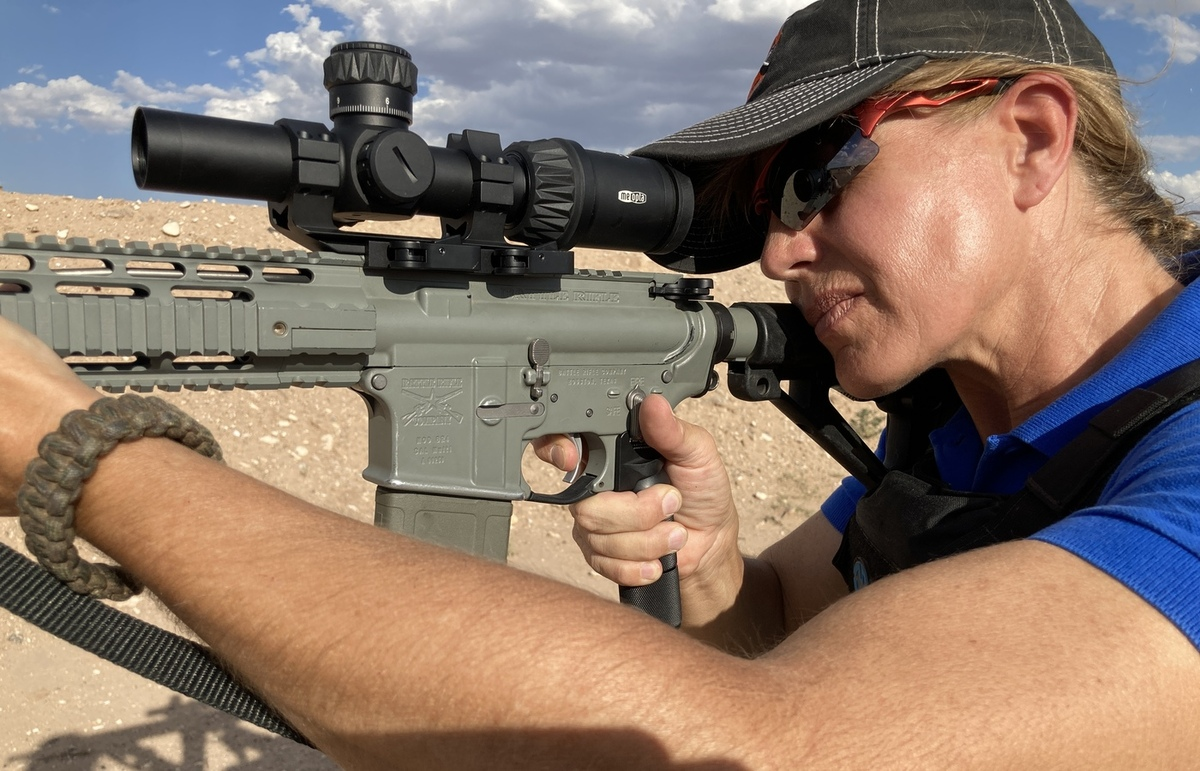 This grip is one-of-a-kind in that its angle is instantly changeable for different users and applications. Proning out? Put that traditional steep, milspec angle on it. Making a snap shot on a deer or clearing a room? Put it vertical. Working angles around a V-Tac board in training or around boulders on a hunt? Angle that puppy sideways and the rifle will fit in tighter places, listing left or right.
Those who like aggressive grip texture will love the ARG. It is finely pebbled to an extent that could scratch a wooden table if it were rolled firmly on it. It's a bit shorter than a normal pistol grip, and the texturing makes up for that loss of real estate. If I were covering miles with it, though, I'd want gloves on.
I am not alone in feeling frustration with many traditional grips in terms of the distance from the web of my hand to the safety, or in the case of a classic A2 grip, even the trigger. No compromise is necessary with the ARG. I can get a perfectly clean trigger press with no drag on the receiver, and can reach the safety without dislodging a firing grip. Likewise, those whose fingers are so long that they tend to over-reach into the trigger guard can use this grip to back off for a good finger-on-trigger position.
A big plus to the ARG, or VFG for that matter, is that there is no un-learning needed when moving from a Mid-Evil-enhanced rifle or shotgun to one that uses a traditional grip. Often this is a pitfall of having some unique feature on one's gun. In a "battlefield pick-up" situation, whether hunting or on a tactical mission, the advantages of an accessory can become disadvantages if a gun is substituted at a critical moment. Mid-Evil grips do not present that challenge. That puts these products in yet another different – and clearly advantageous – category.
Finally, the screw-off bottom of the grip offers secure, and probably watertight (within reason) storage for tools, matches, or whatever miscellany the user desires. The closure is far more secure than the pop-off kind on many grips that are advertised as having storage, which inevitably ends up in loss when that cap drops off somewhere afield. I can imagine it might be possible to get certain kinds of grip-stored contents caught up in the rotator ball mechanism over time. It's probably best to store things in a small pill bottle-type container and not risk an entanglement inside the grip.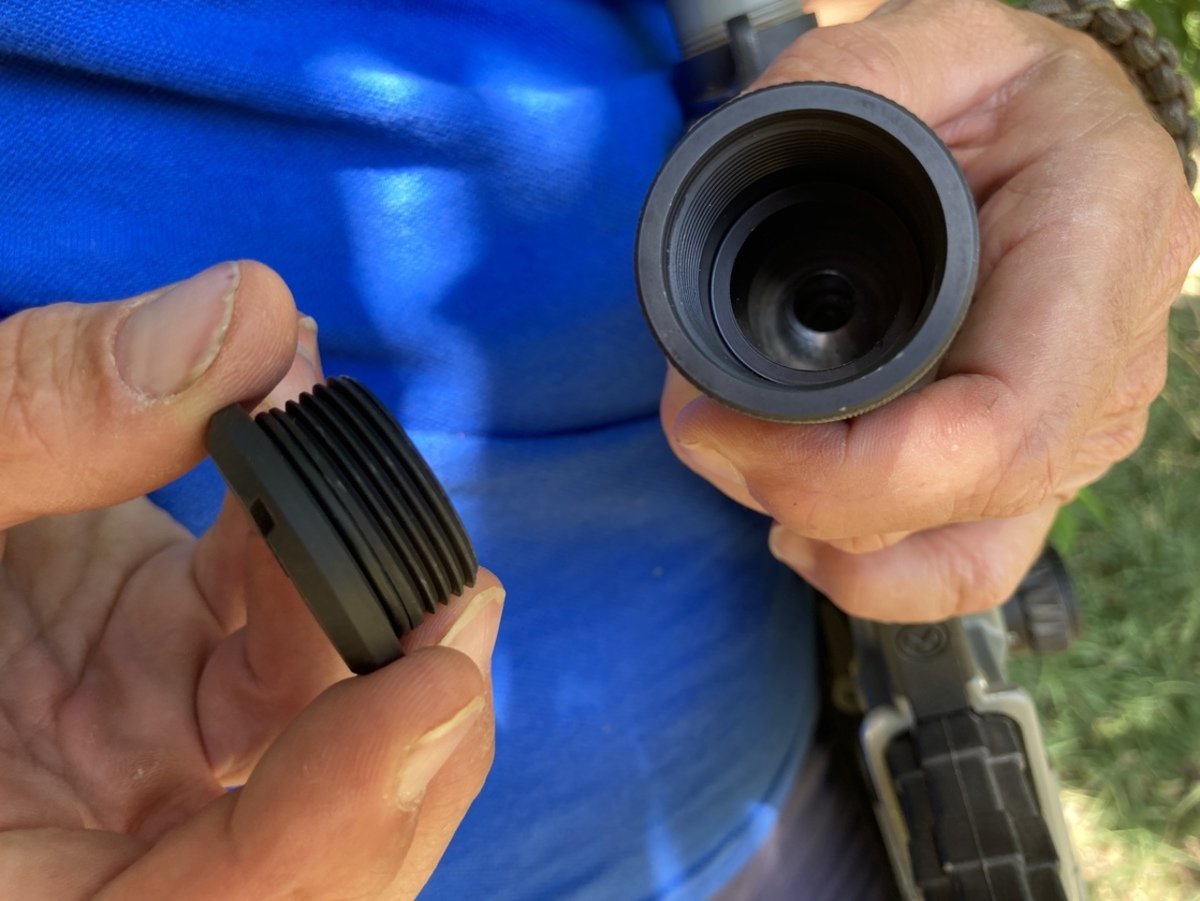 There are numerous videos on Mid-Evil's other products online, but the ARG being new, lags in this regard. Mid-Evil would do well to create a clearly detailed installation video to help ensure customers' success with this device. The ARG retails for $119.95 and is available by direct order.