Curious Relics #020: Colt Single-Action Frontier Scout 22LR
Sam.S 08.25.21

Welcome, if you are a newcomer to this fun bi-weekly segment of AllOutdoor.com! The last time around I covered the finicky Stoeger Luger 22 and its history. I had also covered the specifications and some range time I had with it. Today we are jumping into a new 22, the Colt Single Action Frontier Scout. Let's dive right into the rabbit hole!
---
Welcome to our recurring series of "Curious Relics." Here, we want to share all of our experiences, knowledge, misadventures, and passion for older firearms that one might categorize as a Curio & Relic  – any firearm that is at least 50 years old according to the ATF. Hopefully along the way you can garner a greater appreciation for older firearms like we do, and simultaneously you can teach us things as well through sharing your own expertise and thoughts in the Comments. Understanding the firearms of old, their importance, and their development which lead to many of the arms we now cherish today is incredibly fascinating and we hope you enjoy what we have to share, too!
---
History Abridged: Colt Frontier Scout 22LR
In 1956, Colt brought back their Single-Action Army from a 15-year hiatus. This second outing of the world's most admired revolver was pretty expensive retailing for around $125 (roughly $1215 today). The 1940s and 1950s were filled with western movies and stories coming back to life and being imprinted into the American psyche. Fathers who yearned to be cowboys since their youth wanted to buy their sons an example to enjoy. How could this be done at such a great expense?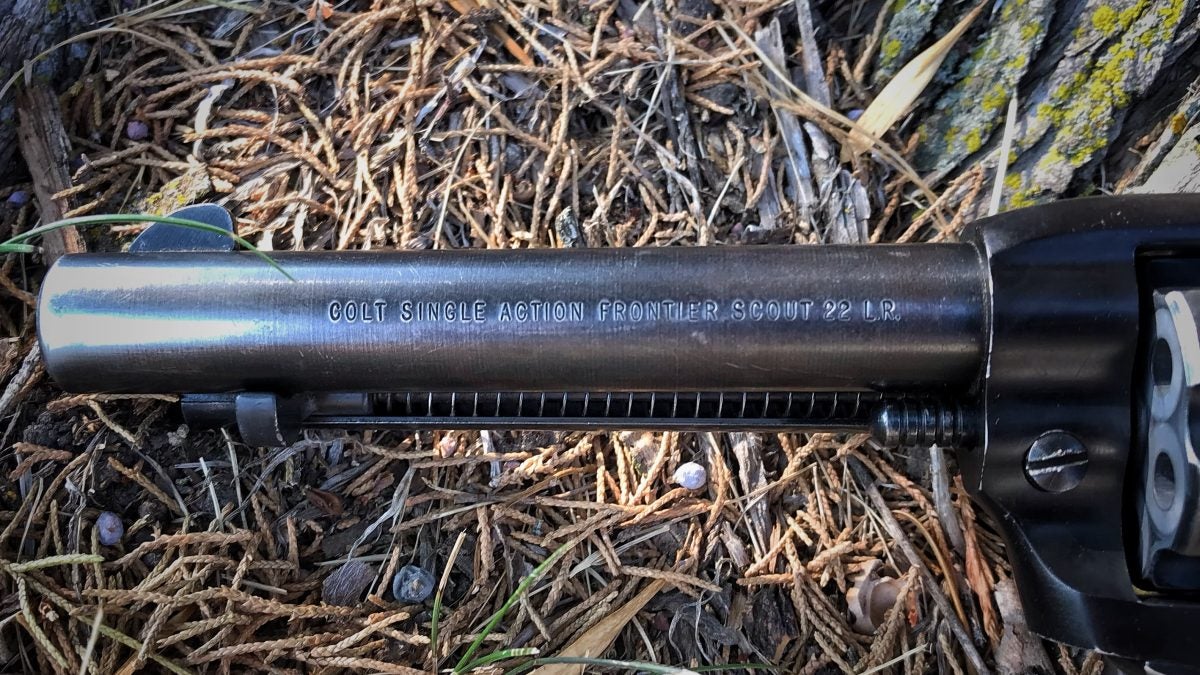 For one thing, Ruger released their Single-Six series of revolvers in 1953 and was taking advantage of a market the Colt had given up. The Colt Frontier Scout was born in 1957 and was scaled down slightly and was lighter than its bigger bore brother. A majority of the initial Frontier Scouts had black plastic grips but were also available like this example in the photos has walnut which was another offering at the time and is more desirable today although only with a box and factory letter. The year 1960 brought 22 WMR models to the market. The first iteration of the Frontier Scout would go on to hit the manufactured mark of about 246,000 and eventually 358,000 total including its variations. The Colt Single-Action Frontier Scout 22LR was made until 1970 when Colt carried on with their Peacemaker 22 and a "New Frontier Scout".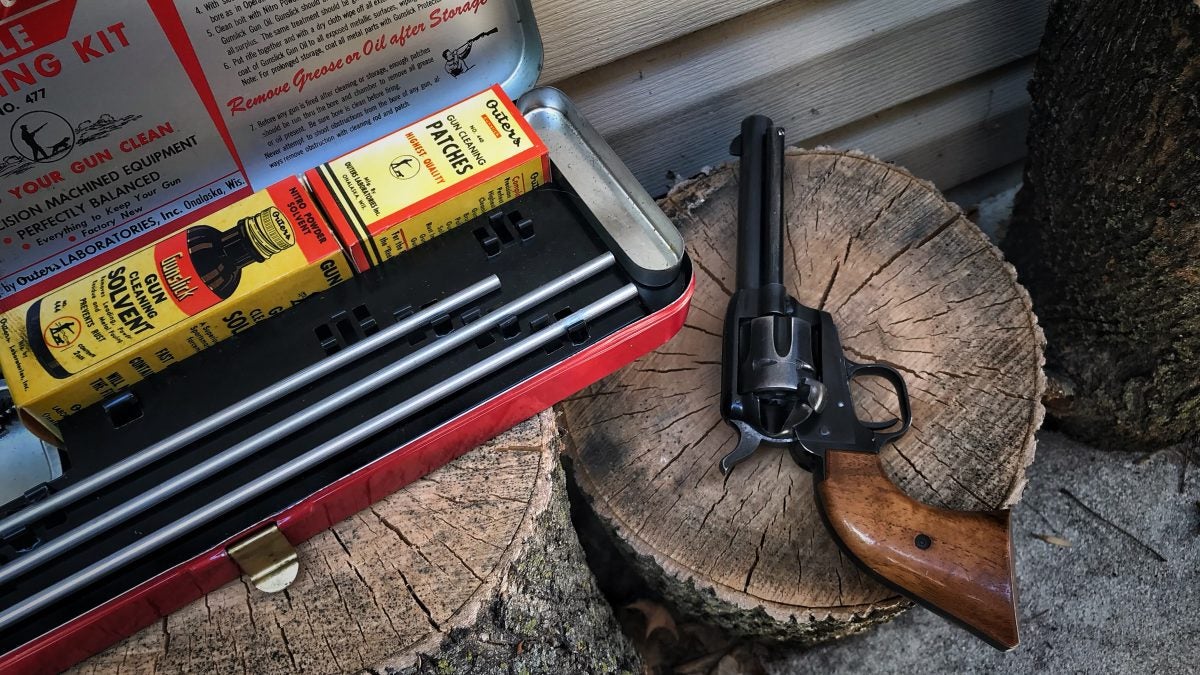 Variations: Colt Frontier Scout 22LR
The Colt Single Action Frontier Scout 22LR had thirteen long years of fun. The revolver was introduced in 1957 and boasted manufacturing numbers of over 350,000. What changed over that thirteen-year period?
Frontier Scout (Q or F Serial Number Suffix) 1957-1970:  These came in cardboard boxes with wood grain pasted over them with a black or gold colt logo on top. On the end of the lid of the box it would read "Colt's Single Action Frontier Scout" and then would list the caliber and barrel length. The frame finishes were blued, silver alloy, or duotone. That bright silver alloy frame was discontinued in 1961. Barrel lengths were 4 3/4″ or the Buntline 9 1/2″ which was only offered in a blued finish. They were introduced in 22 long rifle and later in 1960 22WMR models were available. In 1964 convertible cylinders became available. Approximately 246,000 were manufactured.
Frontier Scout (K Serial Number Suffix) 1960-1970: This variation promoted a change in the box. The box was still cardboard and wood-grained but was lighter in color. It had a black colt logo and would say "Frontier Scout Revolver" and sometimes would mention the addition of a "Dual Cylinder." These revolvers apparently were made with a different alloy frame than the Q or F serial number suffix revolvers. It was manufactured using Zamak instead of aluminum and the change in alloy most likely had something to do with the overall cost even though nickel plating aluminum is not just common, it is popular.  These revolvers only had walnut grips and were 6 ounces heavier than the aluminum Q or F serial number suffix revolvers. Approximately 44,000 were manufactured.
Frontier Scout '62 (P Serial Number Suffix) 1962-1970: Called the "Frontier Scout '62"  because of its introduction in 1962. These initially were offered in the same box as the K suffix revolvers but later in a clever marketing campaign, the boxes were changed entirely. The new '62 boxes had orange and white contrasts with a black colt logo and small depictions of cowboys using SAA revolvers. The top left corner in all caps reads "NEW" and in the center of the box it says "FRONTIER SCOUT '62." These were made from the same Zamak alloy but were blued and only had simulation stag horn grips called Staglite grips. Approximately 68,000 were manufactured.
Dating: Colt Frontier Scout 22LR
Finding approximate manufacturing dates for these revolvers is made very easy thanks to Colt's serial number lookup and also a giveaway is a suffix at the end of the serial number which can offer some estimate. This one serial number and the lookup determined that this one was made in 1959 so it was a very early example.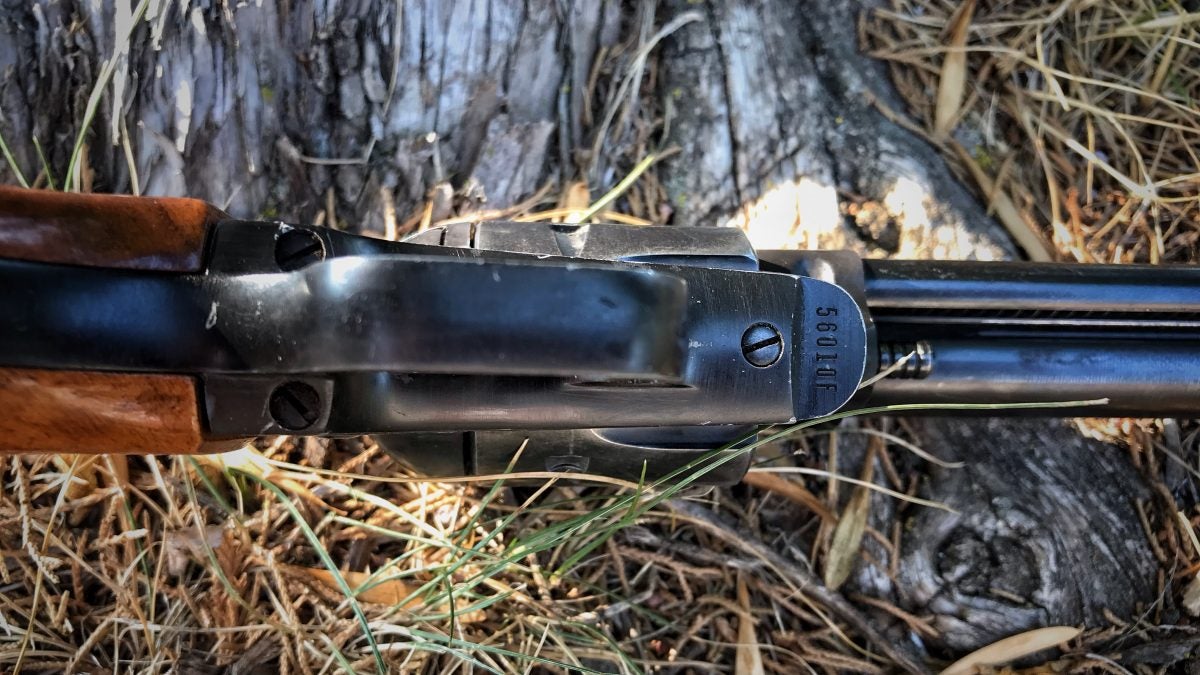 Specifications: Colt Frontier Scout 22LR
The breakdown of this gun is pretty straightforward if you know single-action revolvers but it has a slight difference. The center pin button was not spring-loaded and needs to be removed with a screwdriver. From there the pin can be removed, the loading gate opened, and then the cylinder pushed out the side. Operation of the gun is straightforward: open the loading gate, put the hammer in half-cock, load, close, and then full cock to fire. More in-depth specifications are below:
Years Produced: From 1957 to 1970
MSRP In 1957: Roughly $50 ($433 in 2021)
Chambering: 22 Long Rifle
Barrel Length: 4 3/4 or 9 1/2 Buntline
Overall Length: 10.5 inches from heel to crown
Weight: Roughly 1lb 7.3oz
Trigger Pull: 3lbs (This Example)
Action: Single Action
Capacity: 6
Front Sight: Fixed Front Ramp
Rear Sight: Top Strap Groove
Grip: Walnut or Black Plastic
After Market Parts & Accessories: Colt Frontier Scout 22LR
Parts for the Frontier Scout are fairly plentiful due to a long thirteen-year tenure and several non-dimensional changed variations. Common websites like Numrich and Jack First have parts as well as schludershots.com and eBay. As far as accessories I could not find a resource for original ones but there are plenty of SAA holsters out there and I found some aftermarket grips here.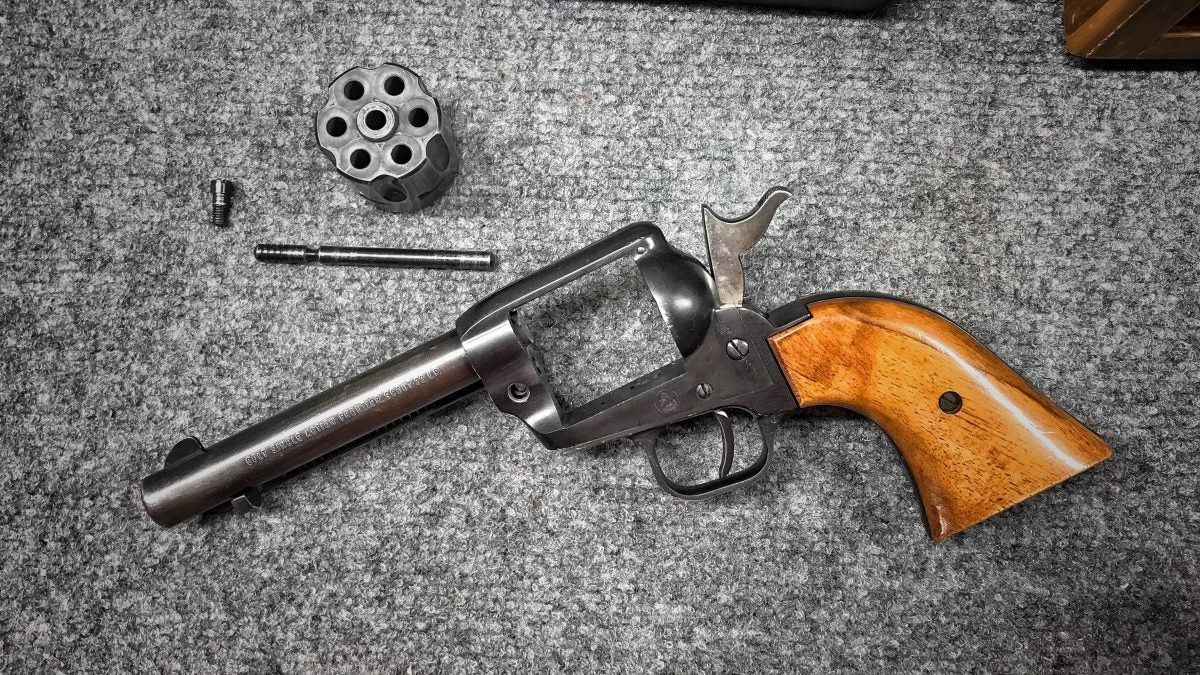 Range Time: Colt Frontier Scout 22LR
In my trip to the range with the Frontier Scout, I also brought along my Ruger Wrangler. This was mostly to check off that bucket list moment of being a cowboy and dual-wielding single-action revolvers like the characters in movies I watched when I was little. Aside from this purpose, a real quality showed through in having both these revolvers side by side.
The Colt Single Action Frontier Scout and Ruger Wrangler at their core are cheap alloy revolvers. The Colt compared to the Ruger is a definite difference. The Colt is a smooth operating and sleek-styled revolver. The Wrangler feels very mechanical and rough in comparison.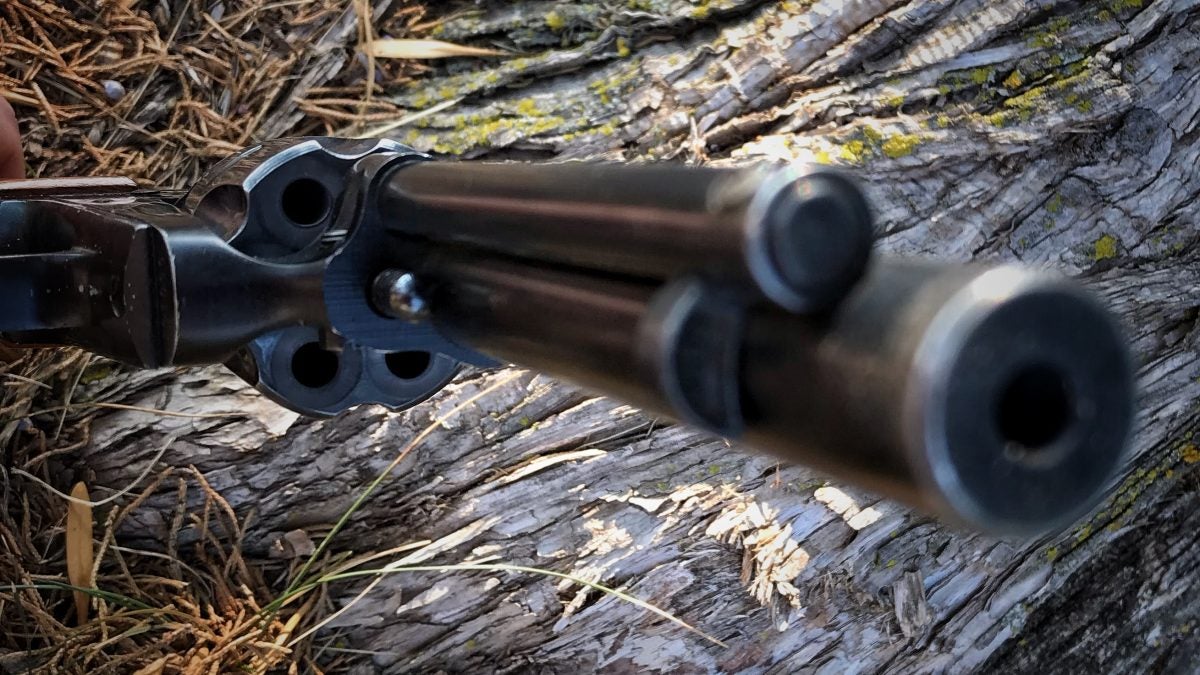 The Frontier Scout shot our metal targets well and we got carried away. That in itself is a testament to this revolver's qualities. By the time a laid-back accuracy test at 15 yards came about all I had was some CCI Quiet 22 subsonic to shoot at a used paper target with some electrical tape over former holes. It did not group well at all but this is most likely to blame due to my poor planning and the odd grain weighted shells to go with it.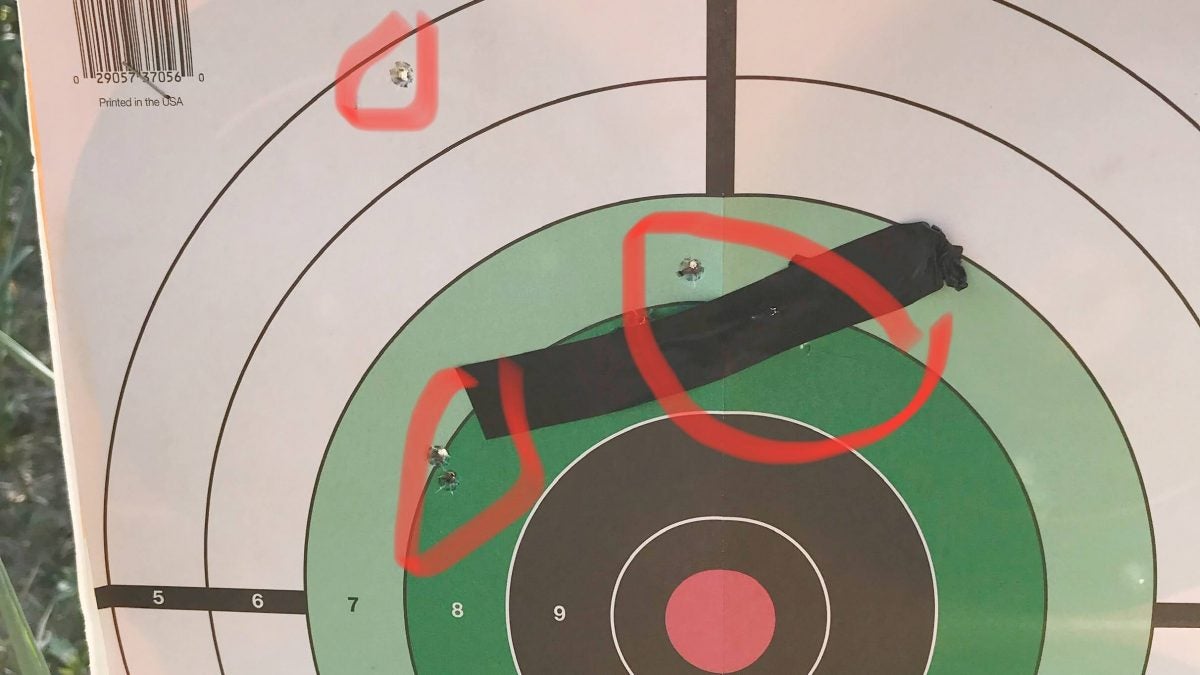 Final Thoughts: Colt Frontier Scout 22LR
The Colt Frontier Scout is a beautiful, well-made, and smooth little 22. It is a great starter piece for the new Colt collector or even just an easy shooter for the cowboy inside all of us. I was fortunate enough to have the opportunity to work with this gun because of a really good old friend of mine. He recently inherited the revolver from his grandfather.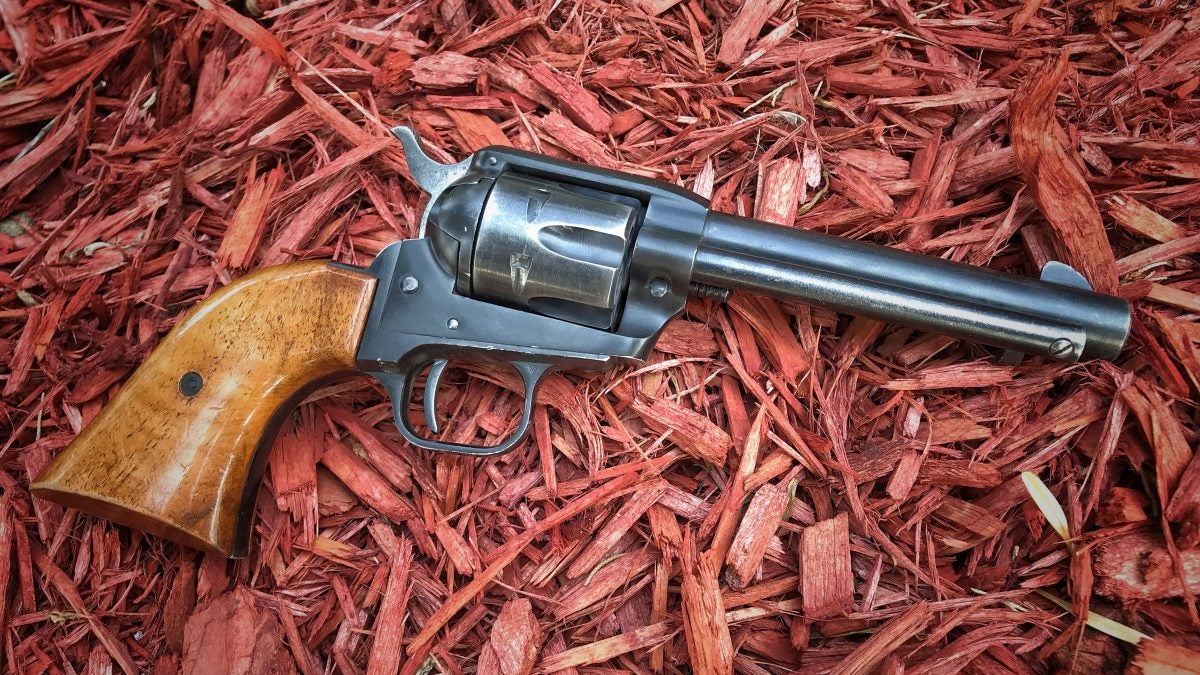 In closing, I hope our Curious Relics segment informed as well as entertained. This all was written in hopes of continued firearm appreciation and preservation. We did not just realize how guns were supposed to look and function. It was a long and tedious process that has shaped the world we live in. So, I put it to you! Is there a firearm out there that you feel does not get much notoriety?  What should our next Curious Relics topic cover? As always, let us know all of your thoughts in the Comments below! We always appreciate your feedback.