RCBS Supports National 4-H Shooting Sports Program with $5,000 Check
Adam Scepaniak 09.22.21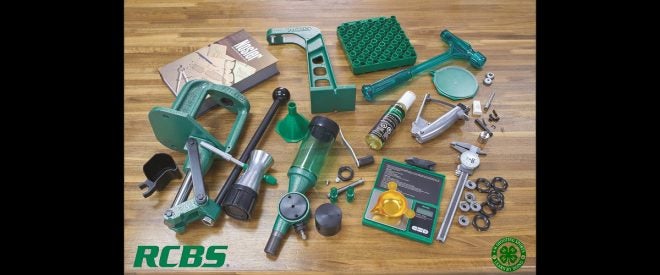 RCBS is integral to the shooting community because without the ability to create hand-tailored ammunition our accuracy would simply not be the same. What is also integral to our shooting community is our youth. It is not a cliche statement to say that they are our future. RCBS recognizes this and that is why they continually support the National 4-H Shooting Sports Program.
RCBS Coverage on AllOutdoor
RCBS put their money where their mouth is in a big way by cutting the National 4-H Shooting Sports Program a check for $5,000 to support all of the efforts and opportunities they provide for today's youth. All of that is outlined in further detail below by RCBS:
OROVILLE, Calif. – September 21, 2021 – RCBS®, the leading manufacturer of ammunition reloading equipment for rifles and pistols, announced today it has once again named the National 4-H Shooting Sports Program as the recipient of its 2021 youth shooting sports donation.

Over the past six years, RCBS has donated a portion of the proceeds from every RCBS Explorer and Explorer Plus Reloading Kit to the National 4-H Shooting Sports Program. This year, RCBS presented the organization with a check for $5,000 to help fund youth education.

"We're honored to once again back the National 4-H program with its mission of educating youth on safe and responsible firearm use," said Eliza Graves, senior brand manager for RCBS. "Various 4-H events each year help give thousands of young adults opportunities to develop life skills in an environment that fosters self-worth and conservation ethics. The mission of 4-H is one that's supported wholeheartedly by the RCBS team."

Each year, over 400,000 young people participate in 4-H shooting sports across the country, with over 19,000 adult volunteers and professional educators assisting with their education.
When the 4-H Program impacts 400,000 young people every year it is easy to say that they are making a huge difference in our youth in regards to the shooting sports, and RCBS is right there along with them. As always, let us know all of your thoughts in the Comments below and if you ever participated in the National 4-H Shooting Sports Program when you were young. We always appreciate the feedback.